Welcome to Zell am See, the picturesque paradise nestled in the heart of Austria. If you're seeking a serene retreat surrounded by breathtaking natural beauty, look no further than this enchanting destination. Zell am See is renowned for its luxurious spa hotels, where indulgence and relaxation seamlessly blend together.
Immerse yourself in tranquility as you step into these opulent accommodations, each offering a unique haven of pampering and rejuvenation. Unwind in the stylishly appointed rooms that exude elegance and comfort. From spacious suites adorned with plush furnishings to private balconies providing mesmerizing views of the majestic mountains or crystal-clear lake, every aspect has been carefully crafted to ensure an unforgettable stay.
Indulge your senses at the world-class spas housed within these exquisite hotels. Surrender to soothing treatments performed by skilled therapists who use only the finest organic ingredients sourced from nature's bountiful offerings. Luxuriate in therapeutic massages that melt away tension and stress while promoting holistic well-being. Recharge both body and mind with invigorating facials that leave your skin glowing with vitality. Whether it's immersing yourself in relaxing saunas or taking a dip in heated pools overlooking stunning vistas, these spa hotels offer an oasis of calm amidst Zell am See's idyllic landscape.
Prepare to be enchanted by this captivating destination where luxury meets serenity. Stay tuned as we explore further into the top spa hotels in Zell am See, revealing their hidden gems and exceptional wellness experiences that will transport you into a realm of utter bliss.
Zell am See Most Relaxing Spa Resorts and Hotels
Cella Central Historic Boutique Hotel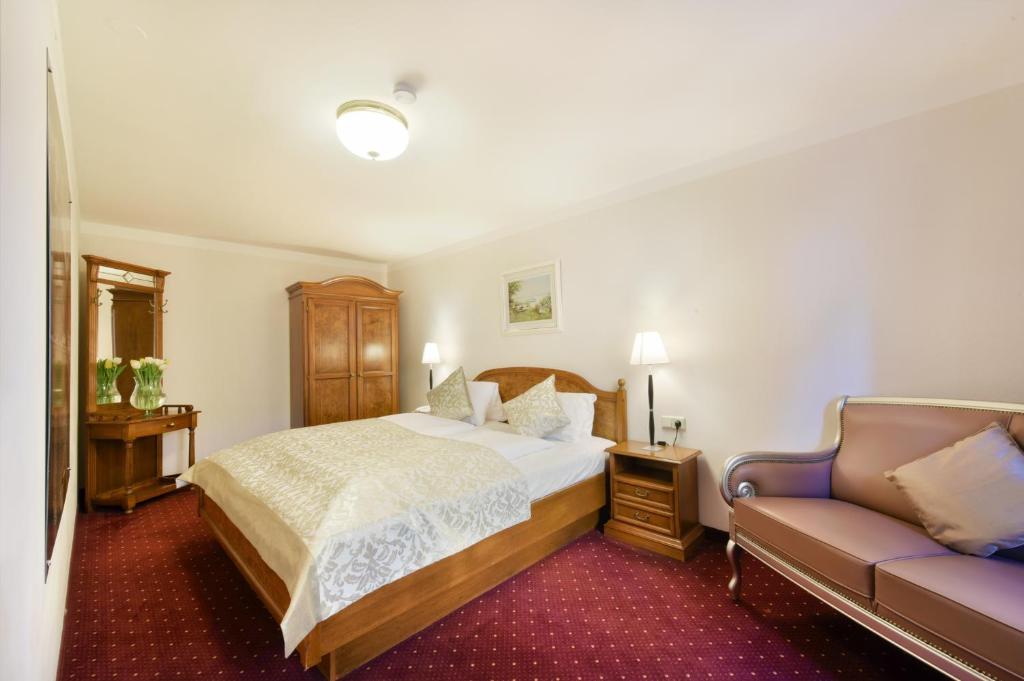 Located in the charming Old Town of Zell am See and just a short 300-meter walk from Lake Zell, the Cella Central Historic Boutique Hotel offers a unique combination of vacation, enjoyment, partying, and cool events. The hotel provides free WiFi and access to a range of luxurious spa facilities. Guests can indulge in the Finnish sauna, bio sauna, Turkish steam bath, hot tub, rain forest shower, and relaxation benches. For those seeking additional pampering, massages and beauty treatments can be booked for an extra charge. Guests are also welcome to enjoy the spa area at the neighboring Sporthotel Alpenblick. The elegantly appointed rooms and apartments feature a comfortable seating area, flat-screen TV, small refrigerator, espresso machine, and slippers (upon request). The apartments vary in size but all include a living room, kitchen facilities,and a dining table. Located next door to the main hotel building,the apartments provide privacy and convenience. For outdoor enthusiasts,the cityXpress cable car is just a three-minute walk away,giving easy access to Schmittenhöhe Ski Area.Guests arriving by train will appreciate that the train station is only five minutes away on foot.
– Prime location in Zell am See's Old Town
– Free WiFi throughout the property
– Access to luxurious spa facilities including saunas,jacuzzis,and more
– Option to book massages and beauty treatments
– Convenient proximity to cityXpress cable car for skiing excursions
Hotel Stadt Wien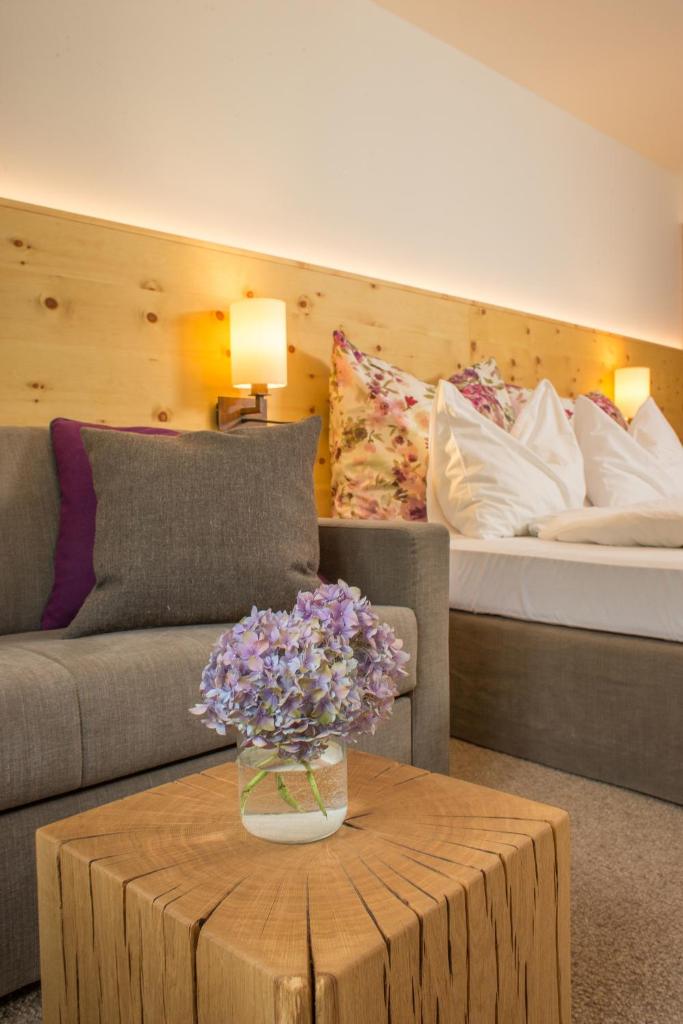 The family-run Hotel Stadt Wien offers well-equipped rooms in a quiet location close to the center of Zell am See. This hotel features an outdoor pool with indoor access and integrated hot tub, a children's pool, a Kneipp basin, several saunas, a herbal steam bath, and a relaxation room. Guests can also enjoy massages and relax in the Vitality Oasis after an active day. The hotel offers a rich breakfast buffet every morning and guests can opt for half-board which includes a 5-course dinner, afternoon snack, and small lunch or packed lunch in summer. Various themed buffets and barbecue evenings are hosted regularly. Special dietary needs are accommodated upon arrangement. For families traveling with children, the hotel provides an adjacent petting zoo (in summer), a big playground in the garden, and all necessities for babies. In summer, guests can explore the surroundings with the hotel's bicycles provided free of charge while in winter toboggans are available for guests to use at no extra cost. The area is popular for all winter sports activities such as skiing and snowboarding. Guests staying at Hotel Stadt Wien receive the Zell am See-Kaprun Card which grants them free admission to local attractions as well as free use of cable cars and public transport from mid-May until mid-October.
Pros:
– Outdoor pool with hot tub
– Wellness facilities including saunas and steam bath
– Rich breakfast buffet
– Half-board option available
– Family-friendly amenities like petting zoo and playground
Hotel Der Schmittenhof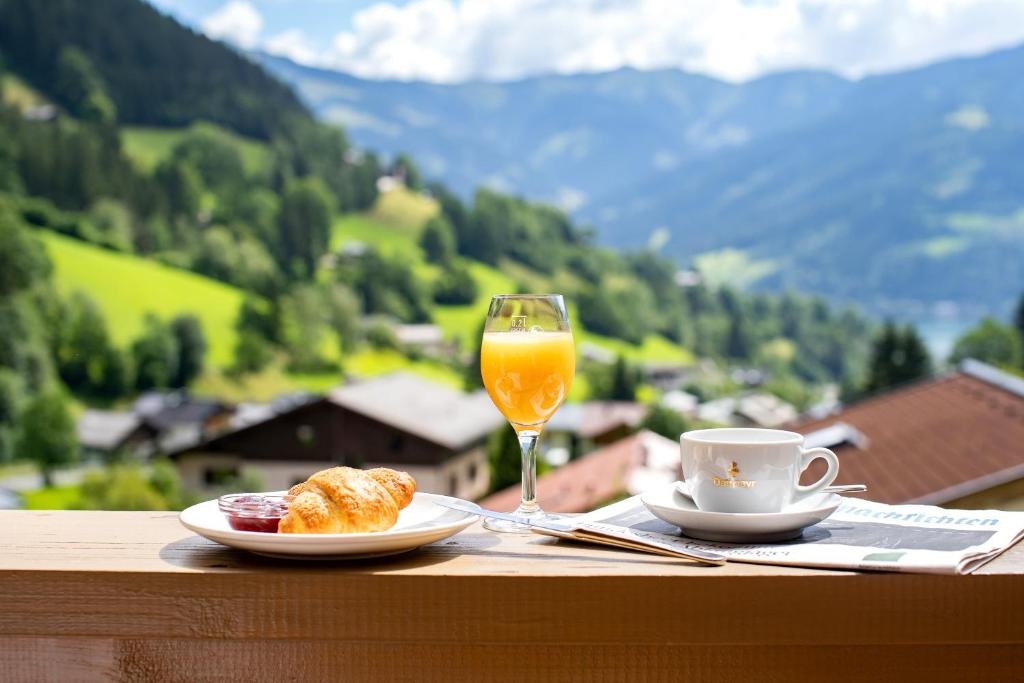 Located at the base of the picturesque Schmittenhöhe and just steps away from the ski slopes, Hotel Der Schmittenhof is a 4-star luxury hotel that offers breathtaking views of Lake Zell and the surrounding mountains. The Mediterranean-style spa area provides a serene escape with various saunas and a herbal steam bath, perfect for unwinding after a day on the slopes. The bright and elegant non-smoking rooms feature modern amenities such as flat-screen cable TV, a safe, and a luxurious bathroom complete with bathrobes, hairdryer, and make-up mirror. Guests can indulge in international dishes, Austrian specialties, fine wines from their extensive wine cellar or enjoy homemade schnapps at the hotel's restaurant. A healthy breakfast buffet is also available to start your day off right. The ski storage room includes a convenient ski boot dryer to ensure your equipment is always ready for action. For easy access to the slopes, there is a private ski bus with a stop directly at the hotel. Free private parking is provided on-site for added convenience. The charming town center of Zell am See can be reached within a leisurely 15-minute walk or through various transportation options available nearby. Additionally, guests staying between mid-May to mid-October will receive complimentary access to the Zell am See-Kaprun summer card which includes numerous free benefits and discounts including free use of cable cars.
Pros:
– Stunning location at foot of Schmittenhöhe with panoramic views
– Luxurious spa area offering relaxation and rejuvenation
– Modern rooms furnished with all necessary amenities
– Delicious international cuisine alongside Austrian specialties
– Convenient access to skiing facilities through private ski bus stop
Zell am See Luxury Spa Hotels
Zell am See, a stunning destination in the Austrian Alps, offers a range of luxurious spa hotels that provide the perfect retreat for relaxation and rejuvenation. With breathtaking views of mountains and lakes, these hotels offer top-notch wellness experiences and indulgent treatments tailored to each guest's needs.
Lebenberg Schlosshotel-Kitzbühel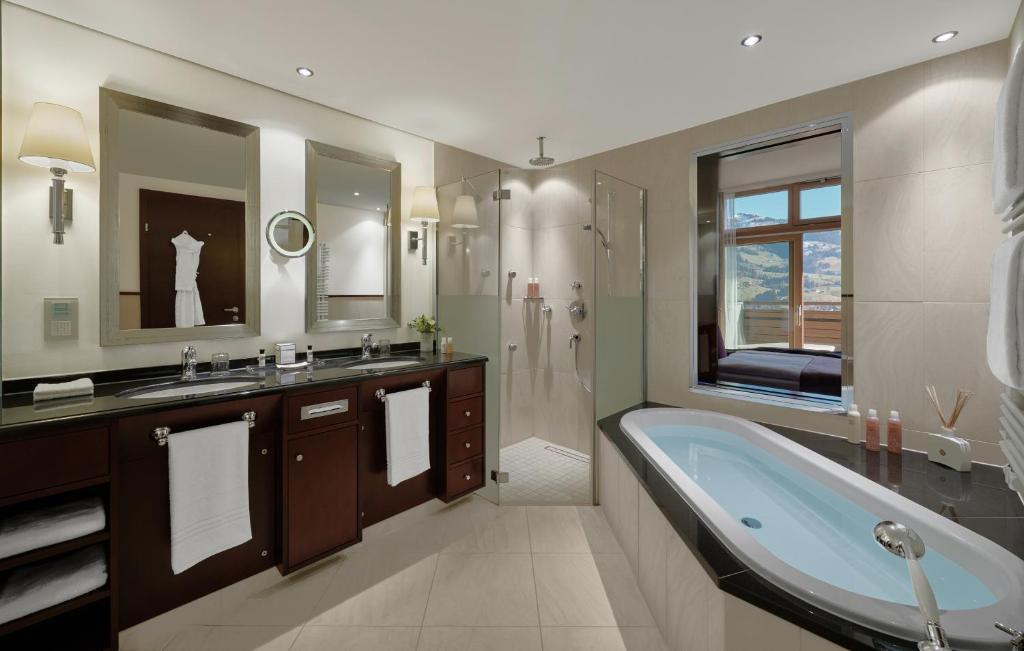 Lebenberg Schlosshotel-Kitzbühel is a luxurious 4-star hotel located in the picturesque town of Kitzbühel. Situated just 1.3 km from Casino Kitzbuhel, this hotel offers a range of amenities to ensure a comfortable and enjoyable stay for its guests. The property features a beautiful garden, private parking, a shared lounge, and a terrace. Guests can enjoy delicious meals at the on-site restaurant or take advantage of the fitness centre, indoor pool, sauna, and hammam for relaxation. For families traveling with children, there is also a children's playground available.
The hotel offers well-appointed rooms that are equipped with modern amenities including flat-screen TVs and private bathrooms. Some rooms even offer balconies with stunning city views. In addition to these facilities, Lebenberg Schlosshotel-Kitzbühel provides 24-hour front desk service, airport transfers, room service, and free WiFi throughout the property.
Guests can start their day with a delicious breakfast buffet that includes continental and vegetarian options. The surrounding area is perfect for outdoor activities such as hiking and skiing, with ski equipment hire available at the hotel. After a day of exploring the mountains or hitting the slopes, guests can unwind at the in-house bar or make use of the business area.
With Golfclub Kitzbühel Schwarzsee just 3.9 km away and Hahnenkamm only 9.2 km from the property, there are plenty of opportunities for sports enthusiasts to enjoy their favorite activities nearby.
Pros:
– Beautifully manicured garden
– On-site fitness center and indoor pool
– Sauna and hammam for ultimate relaxation
– Children's playground for families
– Close proximity to popular golf courses
Seevilla Freiberg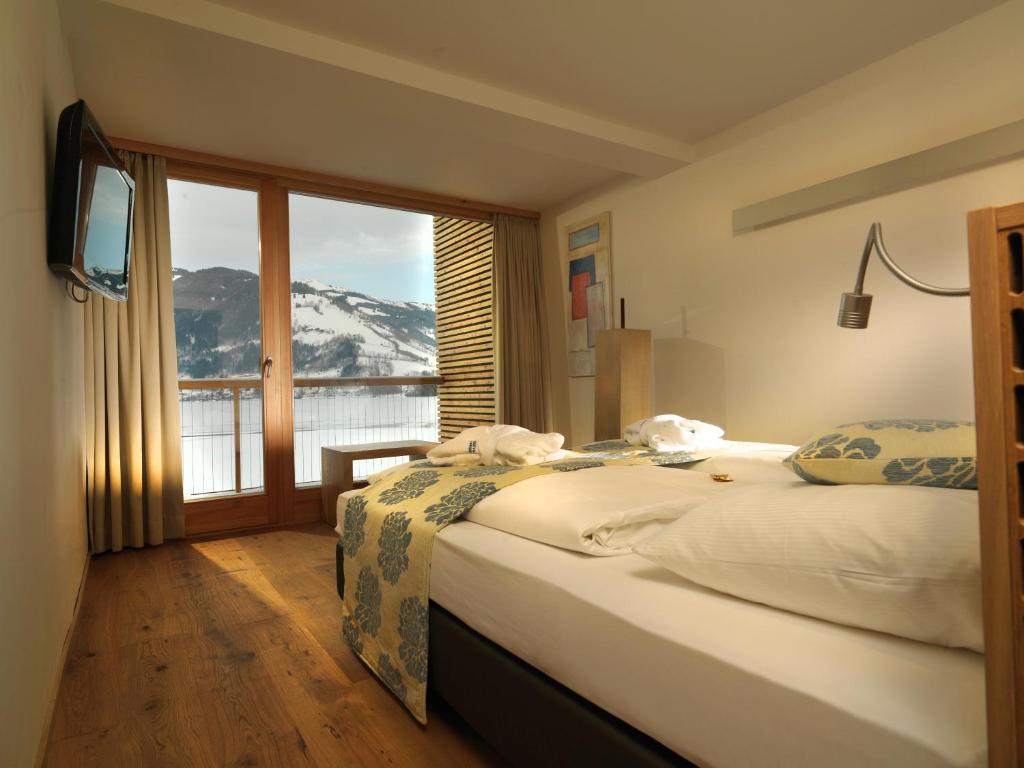 Located on the picturesque shores of Lake Zell, Seehotel Freiberg boasts stunning lake views from every room's balcony or terrace. Just a short 8-minute walk from the center of Zell am See and the ski lifts, with a complimentary ski shuttle in winter, this luxury hotel offers convenience and tranquility. The spa area features two saunas, a steam bath, a Kneipp pool, and an infrared cabin for ultimate relaxation. The elegantly designed rooms are filled with natural light and equipped with modern amenities such as satellite TV, minibar, seating area, and private bathroom. Indulge in a variety of massage and beauty treatments or stay fit while enjoying breathtaking lake views at the fitness room. The restaurant showcases a winter garden overlooking the lake and a lakeside terrace where guests can savor delicious international and Austrian cuisine made from regional ingredients. With half-board accommodation offering a breakfast buffet and a 4-course dinner with an array of choices including a salad bar, guests are truly spoiled for choice. Surrounded by a beautiful 3,000 m² garden, Seehotel Freiberg also offers access to its own private beach along the lakefront. Free parking is available on-site for added convenience. Moreover, during summer stays at the hotel include the Zell am See-Kaprun Card which grants visitors free benefits and discounts throughout the region.
– Spectacular views of Lake Zell from each room's balcony or terrace
– Convenient location near town center and ski lifts
– Relaxing spa area with saunas and massage facilities
– Elegant design rooms filled with natural light
– Delicious international and Austrian cuisine served in scenic restaurant
Hotel Neue Post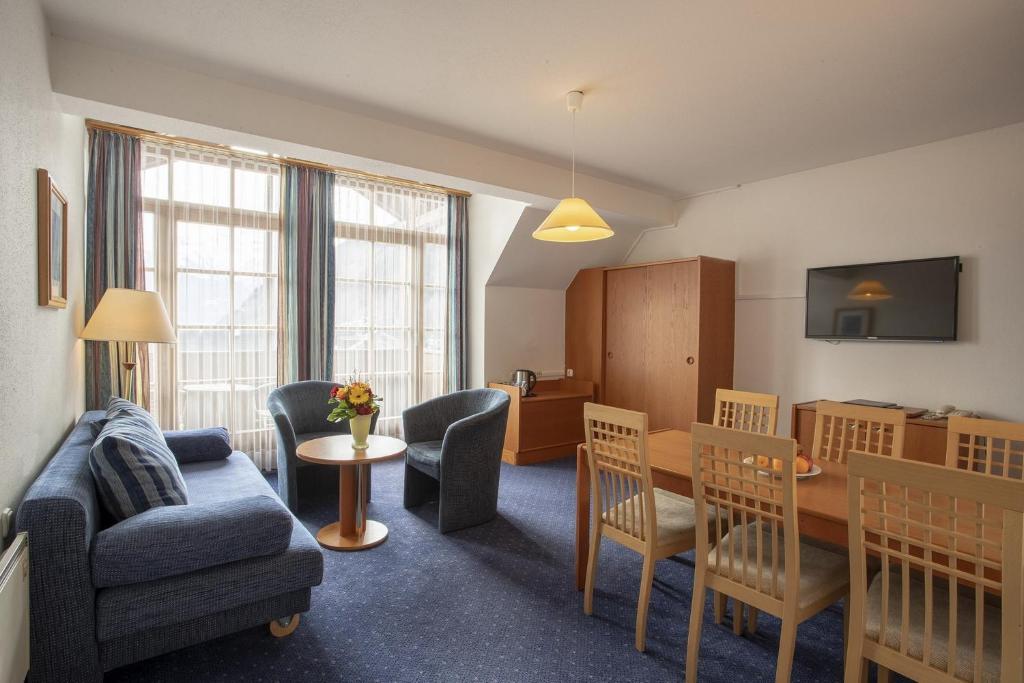 Hotel Neue Post is a recently renovated and enlarged hotel located in the heart of the old town of Zell am See, just a 3-minute walk from the Zeller Bergbahn cable car. The hotel offers a range of amenities including two restaurants, a spa area with various treatments and facilities, a well-stocked grocery store, and multiple leisure options such as a library and video games. The spacious rooms are equipped with modern amenities and the hotel also features a heated, glass-covered pool in its garden. Guests can also enjoy easy access to Lake Zell and the train station.
– Exceptional location near the Zeller Bergbahn cable car
– Two on-site restaurants offering delicious dining options
– 1,000 m² spa area with various facilities for relaxation and rejuvenation
– Conveniently located near grocery stores for any daily needs
– Renovated hotel surrounded by beautiful castle park and garden
5 Star Spa Hotels in Zell am See
Zell am See offers an array of luxurious 5-star spa hotels that guarantee a rejuvenating and blissful experience. With their serene surroundings, world-class spa facilities, and expert therapists, these hotels provide the perfect escape for guests seeking relaxation and pampering like never before.
Hotel Saalbacher Hof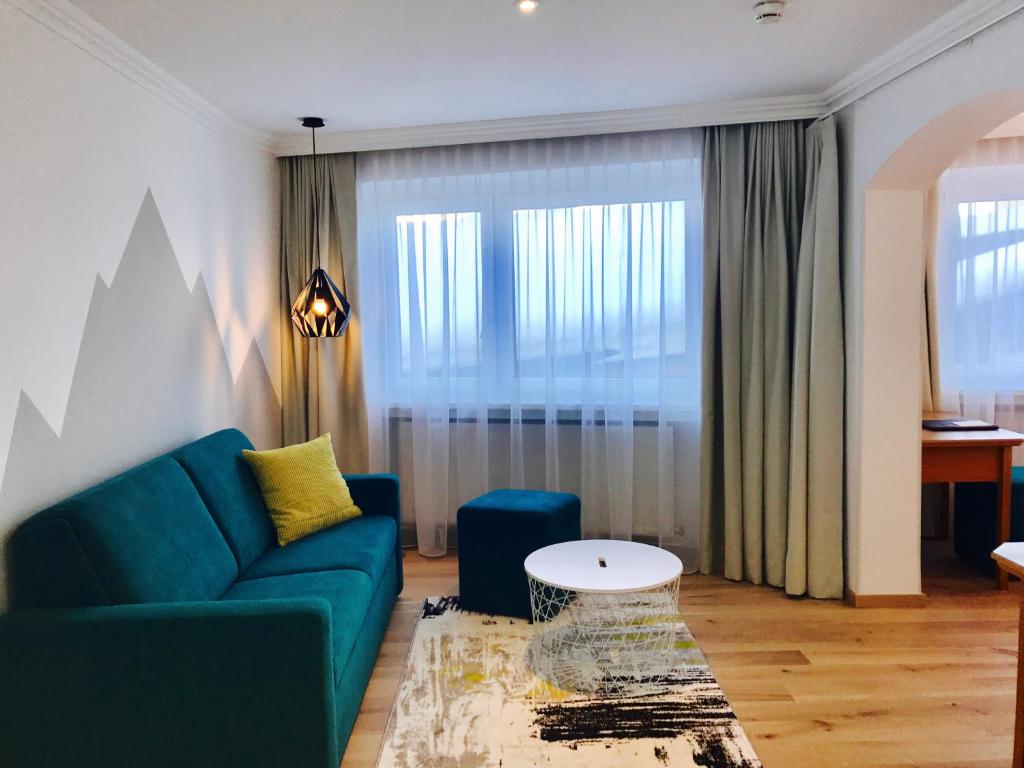 Hotel Saalbacher Hof is a 4-star luxury hotel located in the heart of Saalbach's pedestrian zone, just 50 meters from the ski lifts. The hotel features a spacious spa area with an indoor pool, where guests can relax and rejuvenate after a day on the slopes. Additionally, guests enjoy complimentary access to Castello, the hotel's après ski bar and nightclub, which offers live music and DJs (from mid-January). The elegantly furnished rooms showcase a charming country style and include amenities such as cable TV, bathrobes, and hairdryers. Some rooms also feature balconies with stunning views. The spa area boasts an indoor pool with a waterfall, three saunas for ultimate relaxation, and a tranquil relaxation room with water beds. Outside, guests can enjoy panoramic views of Saalbach from the garden or take a dip in the outdoor pool. For those looking to learn something new during their stay, the hotel offers weekly activities like herbal salt production workshops or meditation classes. The on-site restaurant serves classic Salzburg cuisine along with international dishes and fine wines. On New Year's Eve, guests have the option to indulge in a special Silvester Gala Dinner (reservation required). Additional perks include free WiFi throughout the property and ski passes available at reception. Guests also receive a 10% discount at all ski rentals in Saalbach.
– Convenient location in Saalbach's pedestrian zone
– Large spa area with indoor pool
– Complimentary access to après ski bar and nightclub
– Varied weekly courses offered
– Discounted rates for ski rentals
Hotel zum Hirschen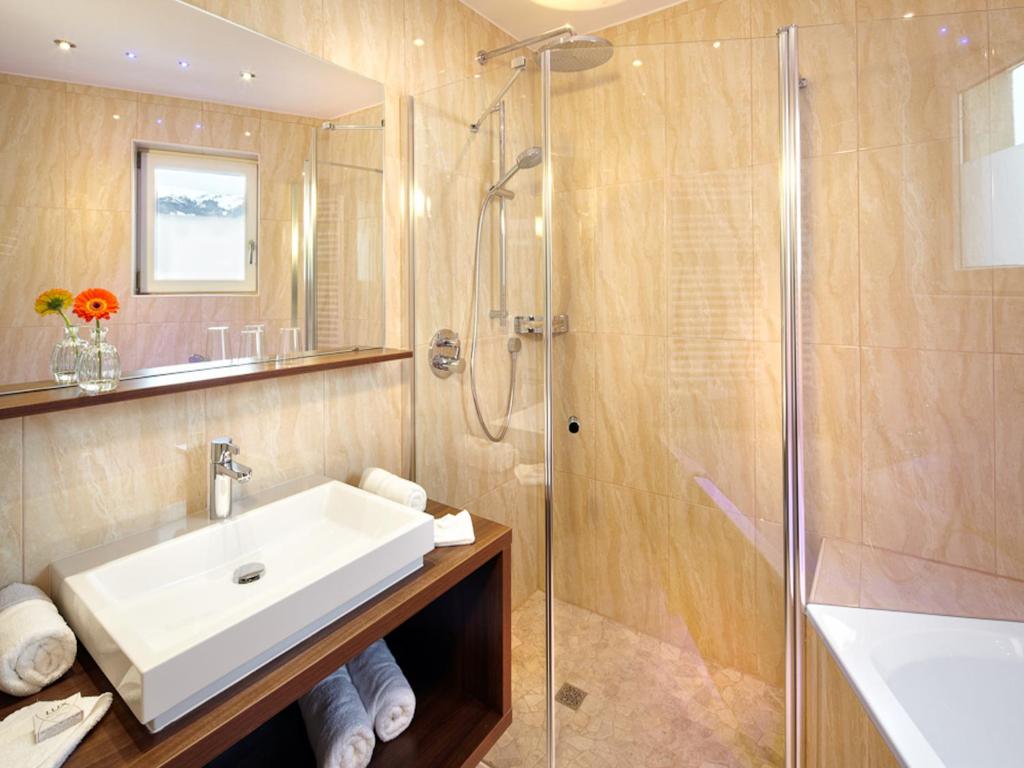 Located in the heart of Zell am See's pedestrian zone and just a short stroll from the picturesque lake, Hotel zum Hirschen is a charming family-run hotel that offers an exceptional experience. With its award-winning cuisine and free Wi-Fi access, guests can indulge in both culinary delights and modern comforts. The hotel's restaurant has been awarded 1 toque by Gault Millau, ensuring a memorable dining experience.
The spa area at Hotel zum Hirschen is a haven of relaxation, featuring amenities such as a sauna, infrared cabin, Kneipp baths, dive pool, and a soothing relaxation room. After a day of exploring the stunning surroundings or engaging in outdoor activities offered in every season, guests can unwind and rejuvenate their senses with massages and beauty treatments available for booking at the reception.
Begin your day with a delightful breakfast buffet offering an array of regional products. If you opt for half-board accommodation, you will also enjoy a sumptuous 5-course dinner accompanied by an inviting salad buffet. As a guest at Hotel zum Hirschen, you'll be granted complimentary access to all public outdoor pools around Lake Zell – perfect for experiencing ultimate relaxation amidst breathtaking views.
The attentive staff are always eager to assist you with any inquiries or provide information about the various leisure activities available nearby. Furthermore, guests can conveniently park their car in the lockable garage located right next to the hotel.
– Award-winning cuisine recognized with 1 toque by Gault Millau.
– Spa area offering sauna, infrared cabin, Kneipp baths & more.
– Delicious breakfast buffet showcasing regional products.
– Complimentary entrance to public outdoor pools around Lake Zell.
– Convenient lockable garage parking facilities available.
(Note: Some pros have been combined due to repetition.)
Der Lärchenhof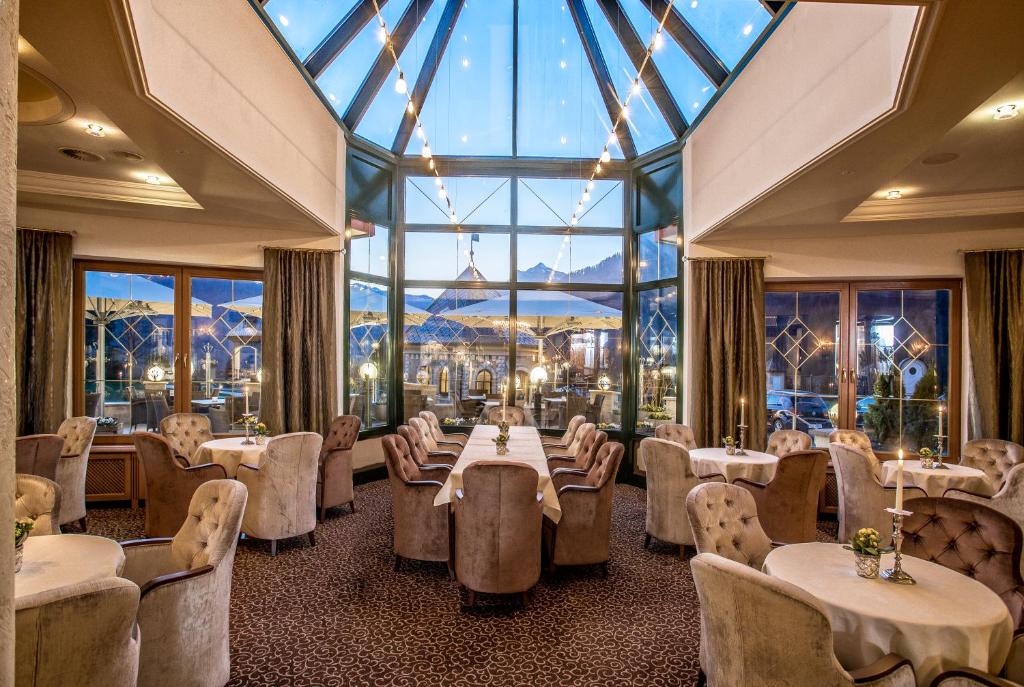 Der Lärchenhof is a boutique 5-star hotel nestled in the picturesque Kitzbühel mountains in Erpfendorf, just 16 km from Kitzbühel. This luxurious retreat offers an array of amenities including a gourmet restaurant, indoor and outdoor pools, and a sprawling 4,700 m² spa area featuring top-notch brands like Barth, Maria Galland, Environ, and Alpienne. Guests can indulge in activities such as horse-drawn carriage rides, tobogganing, curling, cross-country ski tours, and biathlon. The hotel also boasts a state-of-the-art fitness center spanning 300 m² and even has its own ski lift and ski school. For relaxation and rejuvenation, guests can enjoy treatments with exclusive products by St. Vitality or unwind in the newly-built sauna with panoramic views of the magnificent mountains. The hotel offers a sumptuous breakfast buffet with an organic corner and serves a delectable selection of dishes for dinner including Austrian specialties alongside dessert and salad buffets. With reserved parking spaces at Steinplatte Ski Area just 5 km away, guests have easy access to skiing facilities. Der Lärchenhof also provides bike tours, snowshoe hiking adventures, winter hiking tours as well as childcare services for children aged three years onwards. Tennis enthusiasts will appreciate the hotel's tennis academy featuring five clay courts and three indoor courts while golfers can make use of the nine-hole course or six-hole academy nearby. Equestrians are not left out either with Hanneshof riding stables conveniently located next door. Biathlon tracks are available on-site for those seeking more active pursuits. For day trips outside Erpfendorf,
the city of Salzburg is just 50 km away.
Pros:
– Picturesque location amidst stunning Kitzbühel mountains
– Luxurious amenities including indoor/outdoor pools and gourmet restaurant
– Extensive spa area with a wide range of treatments and top brands
– Variety of leisure activities offered for guests' enjoyment
– Convenient facilities such as fitness center, ski lift, and ski school on-site
Zell am See Spa Hotels Information
| | |
| --- | --- |
| 🛎️ Spa Hotels in Zell am See | 9 |
| 💵 Hotels Prices From | $194 |
| 💵 Highest price | $989 |
| 🥇 Average Review Score | 8.5/10 |
| 🛏️ Average number of Rooms | 63 |
Top SPA hotels in Zell am See
| | |
| --- | --- |
| Der Lärchenhof | 9.4/10 |
| Lebenberg Schlosshotel-Kitzbühel | 8.9/10 |
| Hotel Stadt Wien | 8.6/10 |
| Hotel zum Hirschen | 8.4/10 |
| Hotel Der Schmittenhof | 8.3/10 |
FAQ
What are some luxury spa hotels in Zell am See?
Zell am See offers a range of luxury spa hotels for travelers seeking ultimate relaxation and pampering. Some popular options include the Grand Hotel Zell am See, which boasts a stunning lakeside location and an extensive spa area with saunas, indoor pools, and various treatments. Another top choice is the TAUERN SPA Zell am See-Kaprun, a modern resort with spacious rooms and an impressive wellness center featuring multiple pools, saunas, steam baths, and beauty treatments.
What facilities can I expect at spa hotels in Zell am See?
Spa hotels in Zell am See usually offer a wide array of facilities to ensure guests have a truly rejuvenating experience. You can expect features such as indoor or outdoor swimming pools, Jacuzzis, saunas, steam rooms, fitness centers equipped with modern equipment for workouts. Many spas also provide various massage therapies like Swedish massages or hot stone massages alongside beauty treatments such as facials and body wraps.
Are there any outdoor activities offered by spa hotels in Zell am See?
Absolutely! In addition to their fantastic wellness facilities indoors, many spa hotels in Zell am See offer exciting outdoor activities to complement your stay. The region is known for its breathtaking natural landscapes that provide opportunities for hiking trails around Lake Zell or skiing adventures on the nearby slopes. These establishments often organize guided tours or provide rental services for bicycles so guests can explore the beautiful surroundings at their own pace.
Do I need to book spa treatments in advance at these hotels?
While it's recommended to book your desired spa treatments in advance to secure availability during peak seasons or busy periods when demand might be high but most spas will also accommodate walk-in guests whenever possible based on availability of therapists and treatment rooms. It's always best to contact the hotel directly or check their online booking system to reserve your preferred treatments and ensure a seamless spa experience during your stay.
Can non-hotel guests access the spa facilities in Zell am See?
Some luxury spa hotels in Zell am See do offer day passes or allow non-hotel guests to access their spa facilities for a fee. However, availability may be limited during peak periods, and certain restrictions or conditions might apply. It's always advisable to contact the hotel directly beforehand to inquire about their policies regarding non-hotel guest access to their spas.
Popular Wellness Hotels destinations