Welcome to an exquisite destination nestled in the heart of Val di Sole, Italy. Prepare to embark on a blissful journey as we explore the opulent world of wellness and relaxation offered by the luxurious spa hotels in this enchanting region. From rejuvenating treatments to breathtaking natural surroundings, Val di Sole is a sanctuary for those seeking solace and indulgence.
Immerse yourself in the tranquility that awaits at these lavish spa resorts, where every detail has been meticulously curated for your utmost comfort. Surrender to the expert hands of highly skilled therapists who will guide you through a range of treatments designed to harmonize mind, body, and soul. Indulge in ancient holistic rituals combining modern techniques with age-old traditions, leaving you feeling renewed and revitalized.
Beyond the walls of these idyllic sanctuaries lies an untouched paradise waiting to be explored. Val di Sole's captivating beauty provides a backdrop like no other; pristine valleys, majestic mountains, and crystal-clear lakes create an atmosphere that embraces both serenity and adventure. Whether you choose to embark on exhilarating hikes or simply bask in nature's embrace, this extraordinary destination offers endless possibilities for rejuvenation.
Embark on an unforgettable journey with us as we delve into the realm of luxury spa hotels in Val di Sole. Unravel hidden treasures that will awaken your senses and ignite a profound sense of well-being amidst a picturesque Italian setting like no other.
Val di Sole Most Relaxing Spa Resorts and Hotels
Grand Hotel Paradiso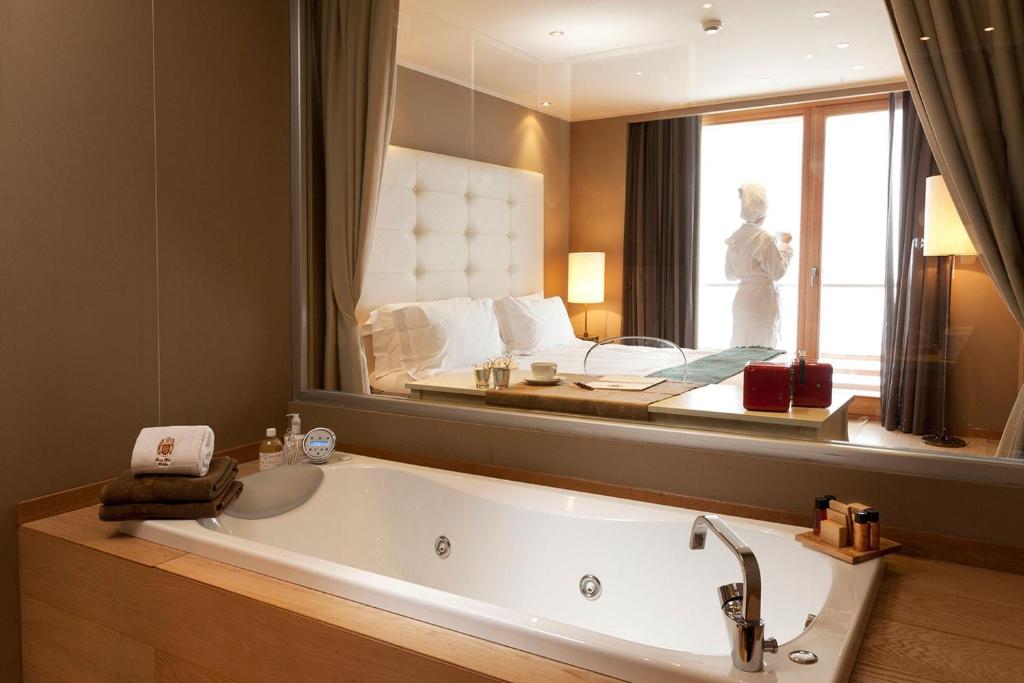 The Grand Hotel Paradiso is a luxurious spa hotel located in the beautiful town of Ponte di Legno and Passo del Tonale. Situated right in front of the main ski slopes, it offers easy access to winter sports activities. Additionally, the summer ski slopes of Mount Presena are just a short distance away. The hotel provides transfer services from Italy's northern airports, making it convenient for guests to reach their destination. The friendly staff is always ready to assist with car rentals or any other needs you may have.
Some of the highlights and amenities at Grand Hotel Paradiso include its wellness and fitness centres, where guests can relax and rejuvenate their bodies and minds. To enhance your skiing experience, there is an on-site shop offering discounted ski rentals. The rooms are modern and well-appointed with LCD TVs, pay-per-view movies, panoramic balconies that offer breathtaking views, and Wi-Fi access so you can stay connected during your stay. In terms of entertainment, both children and adults will find something to enjoy with the hotel's various entertainment programs. For business travelers or those looking to host events or conferences, there is also a convention center available onsite. And last but not least, guests can indulge in delicious meals at the hotel's restaurant.
– Convenient location in front of main ski slopes
– Transfer services from northern airports
– Wellness and fitness centers for relaxation
– Discounted ski rentals available on-site
– Panoramic balconies offering stunning views
Sport Hotel Vittoria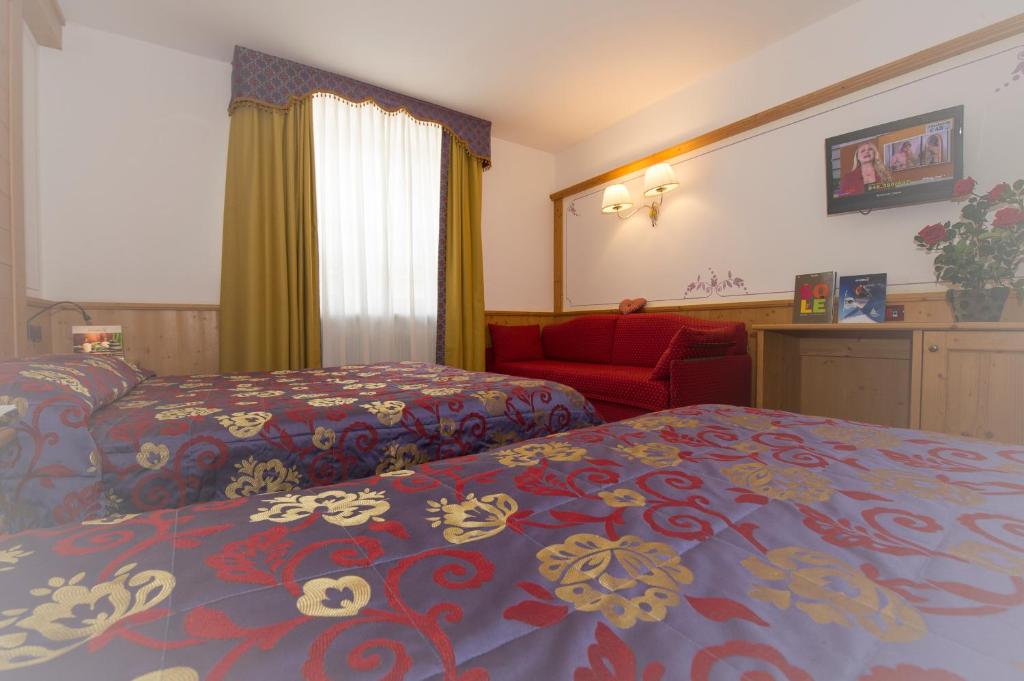 Sport Hotel Vittoria, located in Passo del Tonale, is the perfect destination for those seeking a luxurious spa hotel surrounded by stunning mountain views. Just 50 metres from the ski lifts, this hotel offers convenience and comfort to its guests. The rooms are well-appointed with private bathrooms and satellite TV, ensuring a relaxing stay after a day on the slopes. The highlight of this hotel is its wellness centre, which features an indoor heated swimming pool where guests can unwind and rejuvenate. Additionally, the hotel boasts a bar and restaurant serving both Trentino and international dishes that will satisfy even the most discerning palates. For those looking to hit the slopes, Sport Hotel Vittoria provides services such as arranging ski passes as well as skiing and snowboarding lessons. With free Wi-Fi and parking available, guests can enjoy a seamless experience throughout their stay at this remarkable hotel.
– Convenient location just 50 metres from ski lifts
– Wellness centre with an indoor heated swimming pool
– Delicious cuisine featuring Trentino and international dishes
– Services provided for skiing enthusiasts including ski passes and lessons
– Free Wi-Fi and parking available for added convenience
Hotel Piandineve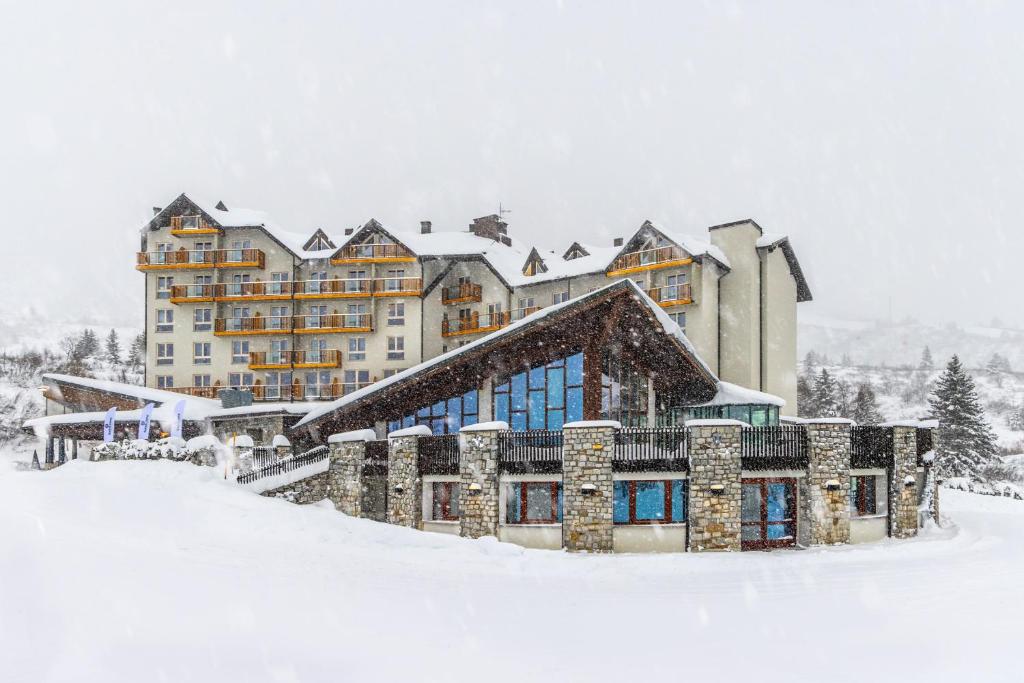 Hotel Piandineve is a 4-star luxury hotel located just 200 meters from the Adamello ski slopes in Passo del Tornale. The hotel offers comfortable rooms with TV and private bathrooms, as well as an on-site restaurant serving delicious Italian and international cuisine. Guests can relax and unwind in the common areas, which include a bar, fitness room, and sauna. For entertainment, there is also a games room with video games. Ski passes can be conveniently purchased at the hotel's reception, and guests can easily access other ski slopes via a nearby ski bus stop. Additionally, Hotel Piandineve is ideally situated between the Stelvio and Adamello National Parks, providing endless opportunities for outdoor exploration.
– Conveniently located near the Adamello ski slopes
– On-site restaurant serving Italian and international food
– Amenities include a bar, fitness room, sauna, and games room
– Easy access to other ski slopes via nearby ski bus stop
– Ideally situated between two stunning national parks
Val di Sole Luxury Spa Hotels
Val di Sole Luxury Spa Hotels offer the ultimate pampering experience with their world-class spa facilities. From rejuvenating massages to indulgent beauty treatments, guests can relax and unwind in opulent surroundings while enjoying the serene natural beauty of Val di Sole.
Kristiania Pure Nature Hotel & Spa (Cogolo)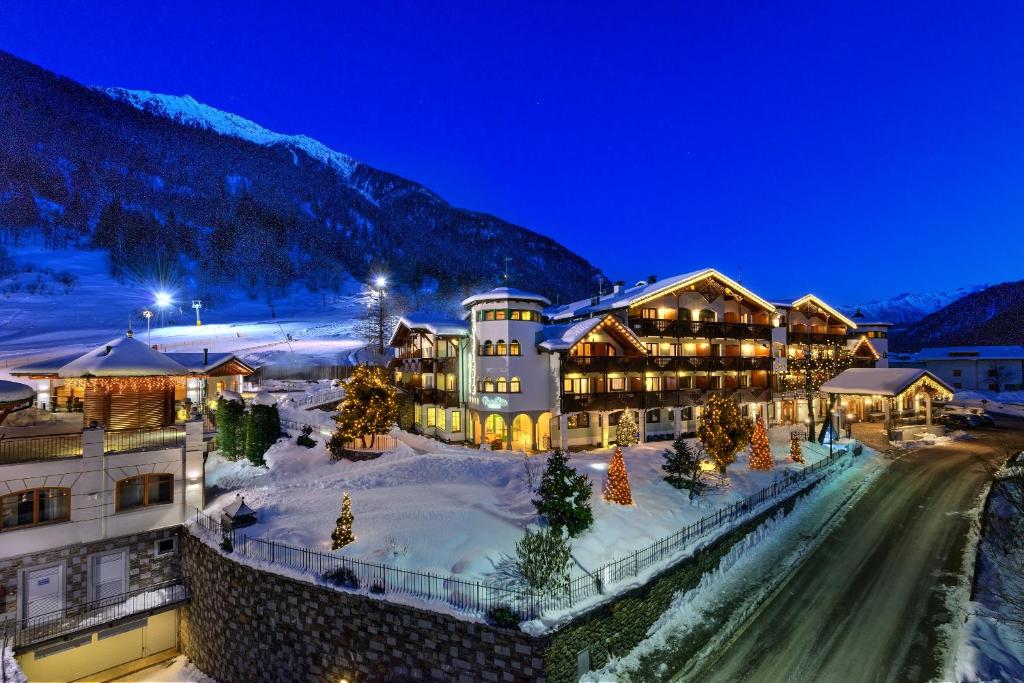 Located in the stunning Val di Sole, just a few meters from the ski lifts to the Biancaneve slopes, Kristiania Pure Nature Hotel & Spa is a luxurious retreat for nature lovers. The hotel offers comfortable rooms with balconies, satellite TV, minibars, and private bathrooms. Some rooms even boast breathtaking mountain views. The Beauty Centre Acquaviva is a true oasis of relaxation, featuring an indoor swimming pool, hot tubs, Turkish baths, and saunas. Guests can indulge in personalized beauty packages and massages or stay active at the fitness center. A delicious buffet continental breakfast is served each morning at Hotel Kristiania while Trentino dishes are offered for lunch and dinner at the restaurant. Situated within the Stelvio National Park, this hotel provides easy access to nearby ski areas such as Peio (3 km away) and Marilleva – Folgarida (8 km away), thanks to their complimentary ski bus service.
– Convenient location close to ski lifts
– Beautiful mountain views from some rooms
– Luxurious spa facilities including swimming pools and saunas
– Personalized beauty treatments available
– Delicious buffet continental breakfast
Tevini Dolomites Charming Hotel (Commezzadura)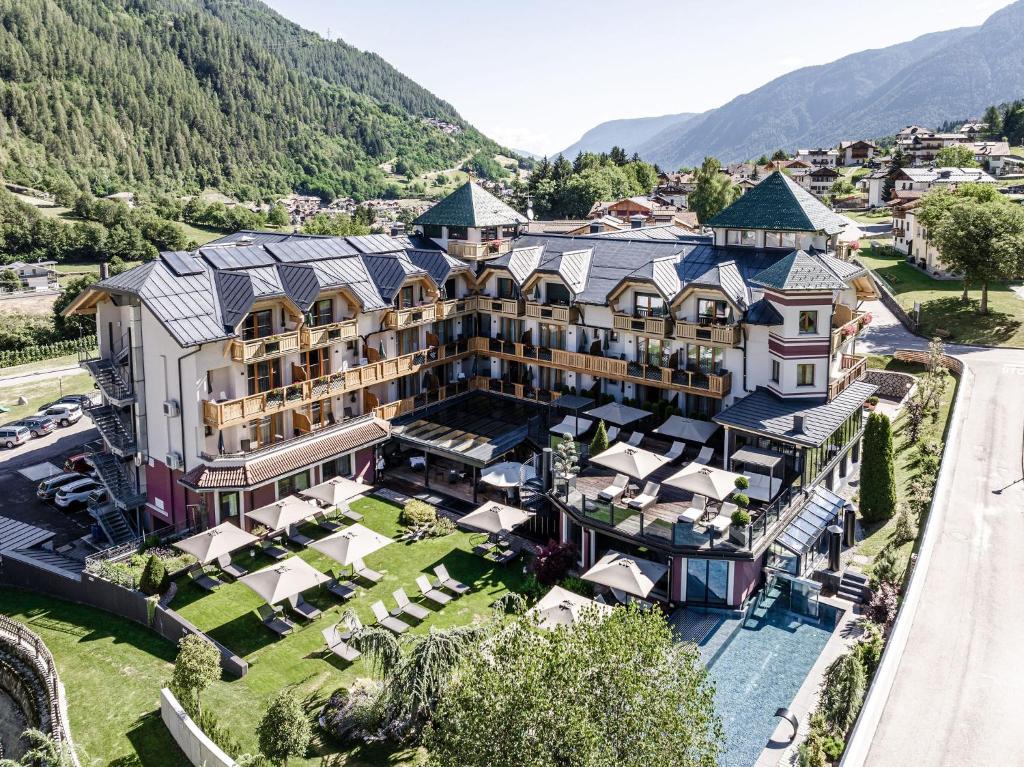 The Tevini Dolomites Charming Hotel is situated in Commezzadura, a sunny valley in the heart of the Italian Alps. With stunning views overlooking the Brenta, Ortles-Cevedale, and Adamello-Presanella mountain ranges, this hotel is a paradise for nature lovers. The hotel offers easy access to nearby natural parks and provides guests with the option to take a leisurely stroll or hop on the public ski bus to reach the Daolasa Val Mastellina cableway, located just 500 meters away. Ski enthusiasts will appreciate the convenience of ski equipment rental and a ski storage room on-site. For those seeking adventure beyond skiing, there are plenty of mountain paths perfect for horseback riding, Nordic walking, and long-distance or cross-country skiing. The hotel can also arrange national park tours as well as biking and rafting excursions upon request. Guests enjoy free outdoor private parking while covered parking is available at an additional cost. After an active day exploring the outdoors, guests can unwind at the hotel's wellness center which features a pool and saunas along with rejuvenating beauty treatments. Each room at Tevini Dolomites Charming Hotel is equipped with satellite TV and Wi-Fi connectivity while most rooms offer panoramic balconies.
– Stunning mountain views
– Close proximity to natural parks
– Easy access to skiing facilities
– Various outdoor activities available
– Relaxing wellness center
Hotel Caminetto (Folgarida)
Surrounded by the breathtaking Dolomites, Hotel Caminetto in Folgarida is a luxurious 4-star retreat situated just 100 metres from the town's ski lift. The hotel boasts a well-equipped wellness area and a restaurant that serves delicious local specialities. The rooms at Caminetto Hotel feature either wooden or carpeted floors, with each room equipped with an LCD TV offering satellite and Sky channels. The private bathrooms are complete with a hairdryer, toiletries, and soft bathrobes, while some rooms also have balconies. Indulge in the hotel's wellness area that includes a sauna, Turkish bath, hot tub, and fully equipped gym. Guests can enjoy complimentary herbal teas and relaxing oils to enhance their spa experience or request massages and treatments for ultimate relaxation. For sports enthusiasts, there is an on-site tennis court available as well as ski equipment for rent. The conveniently located ski lift just 100 meters away connects guests to the Folgarida-Marilleva-Madonna di Campiglio ski slopes. If you want to explore further afield during your stay at Hotel Caminetto, it is only a one-hour drive from Trento and the stunning Stelvio National Park.
– Convenient proximity to town's ski lift
– Well-equipped wellness area including sauna, Turkish bath, hot tub
– Fully equipped gym for fitness enthusiasts
– Complimentary herbal teas and relaxing oils provided
– On-site tennis court
5 Star Spa Hotels in Val di Sole
Val di Sole offers an exquisite selection of 5-star spa hotels that provide the ultimate luxury and relaxation experience. With their world-class spa facilities, professional staff, and breathtaking views of the surrounding natural beauty, these hotels are the perfect choice for those seeking a rejuvenating retreat in this stunning Italian destination.
Sartori's Hotel (Trento)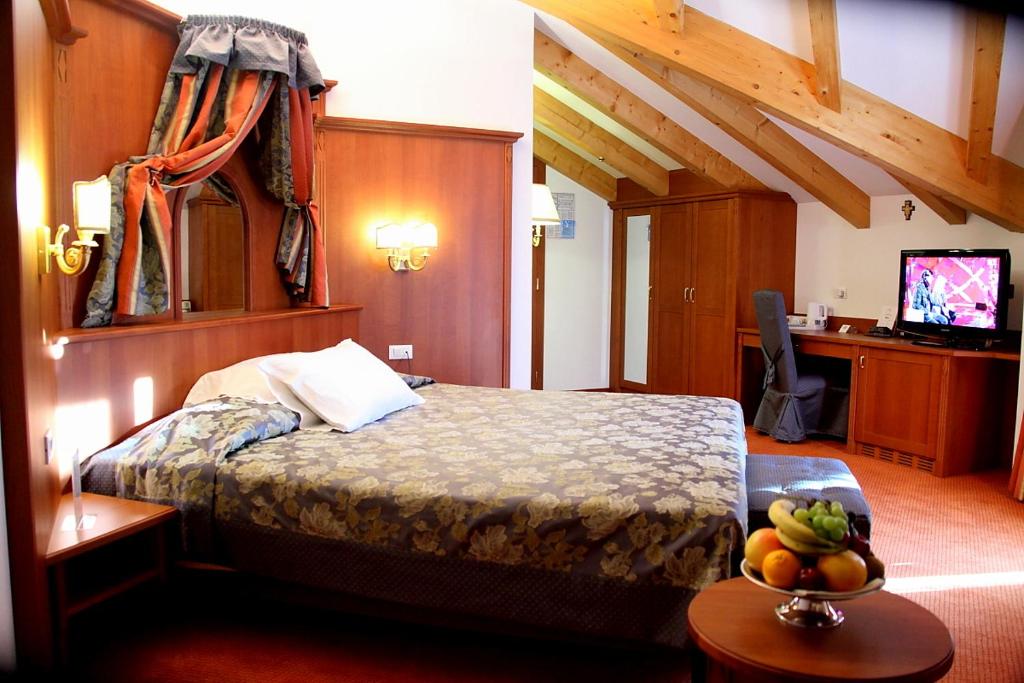 Located in Lavis, just 9 km from the historical centre of Trento, Sartori's Hotel offers a luxurious and relaxing stay. This hotel features free parking and a wellness centre with an indoor swimming pool, sauna, and Turkish bath. The air-conditioned rooms are equipped with satellite TV and free WiFi, with some rooms also offering spacious seating areas and private balconies overlooking the breathtaking mountains. The hotel's restaurant and pizzeria serve delectable regional and Italian cuisine based on seasonal dishes, accompanied by a patio for al fresco dining during the summer months. Guests can indulge in South Tyrol wines and regional products at the hotel's wine cellar, La Caneva, or unwind at the lounge bar with their favorite coffee or refreshing aperitif. To top it off, guests enjoy complimentary access to public transport as well as several museums through the Trentino Guest Card provided by the hotel. With its convenient location just 4 km from the Trento Nord exit of the A22 motorway and a bus stop right opposite the property linking to Trento city center, Sartori's Hotel is perfectly situated for exploring both tranquility and cultural excursions.
– Free parking
– Wellness center with indoor pool, sauna & Turkish bath
– Spacious rooms with mountain views
– Delightful regional & Italian cuisine at on-site restaurant/pizzeria
– Access to public transport & museums through Trentino Guest Card
Grand Hotel Miramonti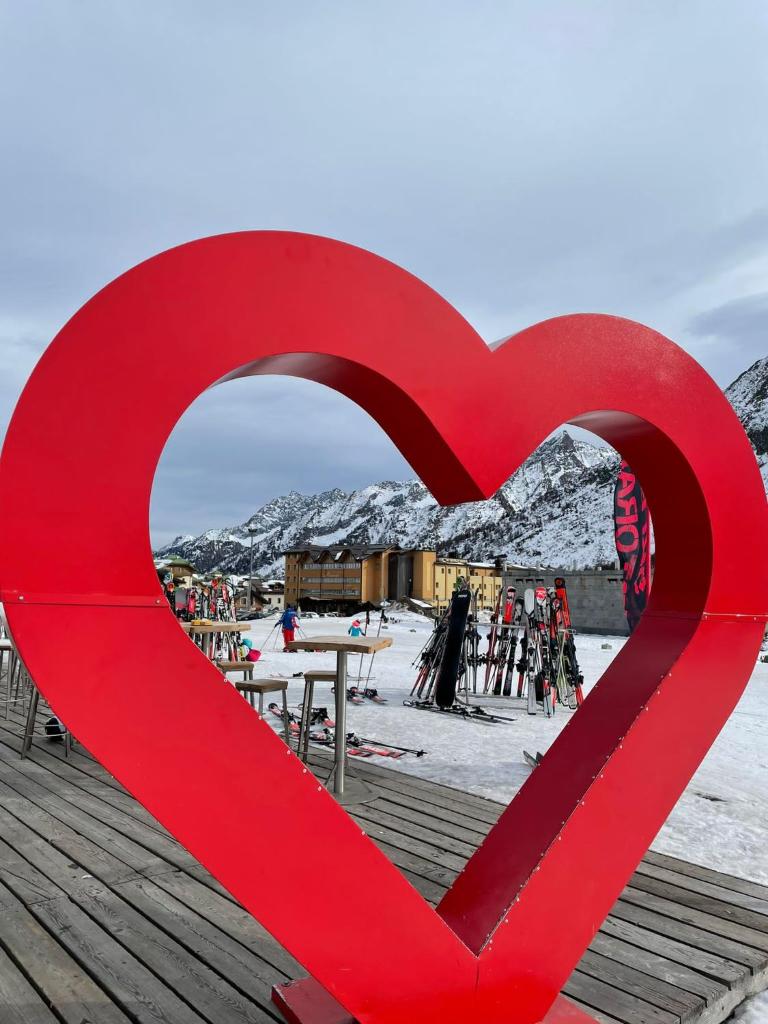 The 4-star Grand Hotel Miramonti is located in the Passo Del Tonale, at the foot of the Stelvio National Park. This luxury hotel offers a fully equipped wellness center and free Wi-Fi in public areas. The large wellness area includes 2 saunas, Turkish and Roman baths, and an indoor pool. The rooms are decorated with wooden furniture and have either carpeted or parquet floors. Each room includes satellite TV and a minibar, with some rooms featuring wood-beamed ceilings and an LCD TV. The hotel's restaurant serves international cuisine as well as specialties from Lombardy and Trentino. There is also a bar for quick bites or local liqueurs, along with a pastry shop selling homemade cakes and ice cream. Additional amenities include a fitness center, masseuse services, entertainment programs, mini club activities for children, and a nightclub with DJ. Cyclists can take advantage of a garage with all necessary equipment for bike maintenance. The ski slopes of Alpe Alta are just 30 meters from the hotel while the cable car to the Presena glacier is 700 meters away. Surrounding areas offer opportunities for trekking and nature excursions.
Pros:
– Fully equipped wellness center including saunas, Turkish baths, Roman baths, and indoor pool
– Well-decorated rooms with wooden furniture and modern amenities
– Restaurant serving international cuisine alongside regional specialties
– Pastry shop offering homemade cakes and ice cream
– Close proximity to ski slopes and cable cars for easy access to outdoor activities
Hotel Alpino Wellness & Spa (Peio Fonti)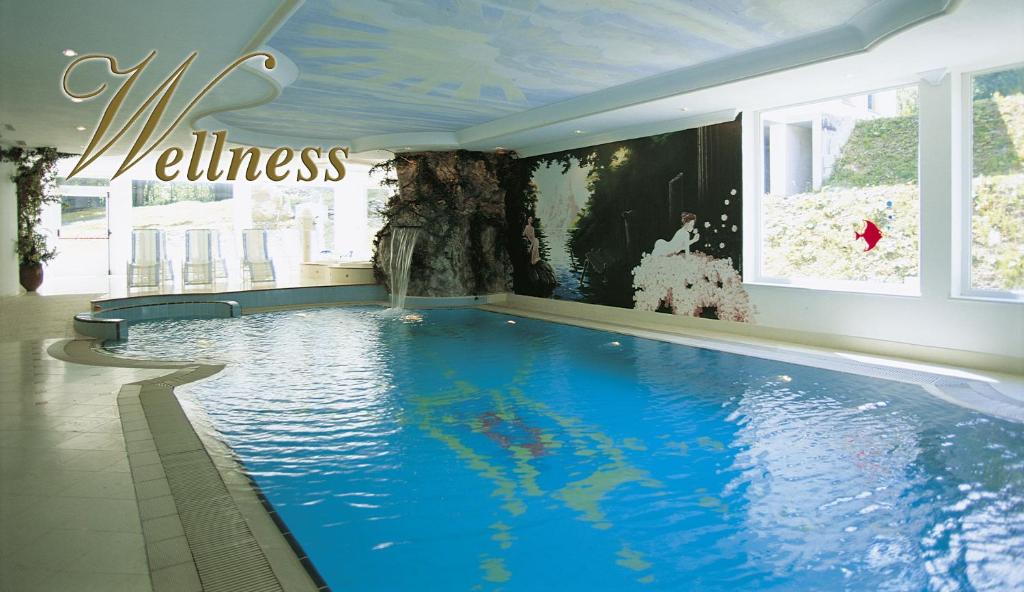 Hotel Alpino Wellness & Spa is a family-run luxury hotel located in Peio, just 100 meters from the Tarlenta cable car. This charming property offers a 300 m² spa area with a swimming pool and an indoor waterfall, perfect for relaxation and rejuvenation. The hotel's restaurant serves mouthwatering dishes accompanied by a buffet of fresh vegetables and salads for lunch and dinner. The rooms at Hotel Alpino Wellness & Spa boast stunning mountain views and are equipped with modern amenities including a 43" flat-screen 4K smart TV. The en suite bathrooms are spacious and come with a hairdryer and free toiletries. In the morning, guests can enjoy a delicious breakfast selection featuring homemade cakes, jams, as well as sweet and savory items. The hotel also features a Finnish sauna, Turkish bath, hot tub, chromotherapy lounge, sensory showers, and fitness room for guests to unwind after their adventures in the mountains. Beauty treatments and massages can be arranged upon request for those seeking ultimate pampering. Additionally, the hotel offers free on-site parking and excellent bus links to Val di Peio, Trento, and the nearest train station in Marileva.
– Convenient location near Tarlenta cable car
– Spacious spa area with swimming pool
– Delicious dining options with buffet choices
– Comfortable rooms with breathtaking mountain views
– Wide range of wellness facilities available
Val di Sole Spa Hotels Information
| | |
| --- | --- |
| 🛎️ Spa Hotels in Val di Sole | 9 |
| 💵 Hotels Prices From | $210 |
| 💵 Highest price | $1883 |
| 🥇 Average Review Score | 8.3/10 |
| 🛏️ Average number of Rooms | 73 |
Top SPA hotels in Val di Sole
| | |
| --- | --- |
| Tevini Dolomites Charming Hotel (Commezzadura) | 9.3/10 |
| Hotel Alpino Wellness & Spa (Peio Fonti) | 9.1/10 |
| Kristiania Pure Nature Hotel & Spa (Cogolo) | 8.9/10 |
| Hotel Caminetto (Folgarida) | 8.5/10 |
| Sport Hotel Vittoria | 8.4/10 |
FAQ
What are the top luxury spa hotels in Val di Sole?
Val di Sole offers a range of luxury spa hotels that cater to different preferences and budgets. Some of the top options include Hotel Tevini, where guests can indulge in rejuvenating spa treatments and enjoy stunning mountain views. Another popular choice is Hotel Pejo, known for its thermal baths and wellness center offering a variety of relaxing treatments. For those seeking ultimate luxury, Grand Hotel Trento provides an elegant spa experience with its luxurious facilities and personalized services.
What amenities can I expect at luxury spa hotels in Val di Sole?
Luxury spa hotels in Val di Sole offer a wide range of amenities to ensure a memorable stay. Typical features may include well-appointed guest rooms with comfortable beds and modern furnishings, spacious wellness centers equipped with state-of-the-art facilities such as saunas, steam rooms, Jacuzzis, and pools. Guests can also enjoy on-site gourmet restaurants serving delicious cuisine made from fresh local ingredients. Additionally, many spas offer specialized treatments like massages, facials, body wraps using high-quality products.
Are there any outdoor activities available near Val di Sole's luxury spa hotels?
Yes, Val di Sole is renowned for its natural beauty and offers plenty of outdoor activities for visitors to enjoy alongside their spa retreats. Guests staying at luxury spa hotels can engage in activities such as hiking through scenic trails surrounded by breathtaking mountainscapes or cycling along picturesque paths exploring charming villages nearby. In winter months when snow covers the region's slopes,skiing and snowboarding enthusiasts can hit the slopes on world-class ski resorts located just a short distance from these hotel properties.
What is the best time to visit Val di Sole for a luxurious spa getaway?
The best time to visit Val di Sole for a luxurious spa getaway depends on personal preferences. Spring (April-June) is an ideal time when temperatures are mild,and nature starts blossoming, creating a serene atmosphere. Summer (July-September) offers pleasant weather for outdoor activities, and guests can take advantage of the longer daylight hours. Autumn (October-November) is particularly beautiful with vibrant foliage colors and fewer crowds. Winter (December-March) is perfect for those who want to experience the region's snowy landscapes while enjoying spa treatments indoors.
Are there any local attractions near Val di Sole's luxury spa hotels?
Val di Sole is surrounded by stunning natural landscapes that offer numerous attractions for visitors to explore. One popular attraction is Stelvio National Park, known for its diverse wildlife and breathtaking views. The Tonale Pass offers panoramic sights,and travelers can enjoy cable car rides up Monte Vioz, offering panoramic views from its summit. The nearby Pejo and Rabbi valleys are also worth a visit, boasting picturesque villages, historic sites like castles and churches, as well as natural thermal baths known for their healing properties.
Popular Wellness Hotels destinations