Welcome to a world of indulgence and bliss in the picturesque town of Stow on the Wold, situated in the enchanting United Kingdom. Immerse yourself in the epitome of opulence as you explore luxurious spa hotels nestled amidst this serene countryside. With its idyllic landscapes and charming architecture, Stow on the Wold offers an ideal destination for those seeking relaxation and rejuvenation.
Unwind in style at these sumptuous havens that offer a plethora of exquisite facilities designed to pamper your senses. Delight in soothing treatments that will leave you feeling revitalized and restored, while being surrounded by breathtaking vistas of rolling hills and meandering streams. Whether it's a restorative massage or an invigorating aromatherapy session, indulge your body and mind as skilled therapists work their magic.
Step into a haven where tranquility meets elegance, where every detail is meticulously crafted to ensure an unforgettable experience. From luxurious rooms adorned with plush furnishings to world-class amenities including state-of-the-art gyms and swimming pools, these spa hotels in Stow on the Wold redefine luxury living. Immerse yourself in the seamless blend of traditional charm and contemporary sophistication as you embark on a journey towards holistic well-being.
Join us as we delve deeper into this oasis of serenity nestled within the heartwarming embrace of Stow on the Wold.
Stow on the Wold Most Relaxing Spa Resorts and Hotels
Ettington Park Hotel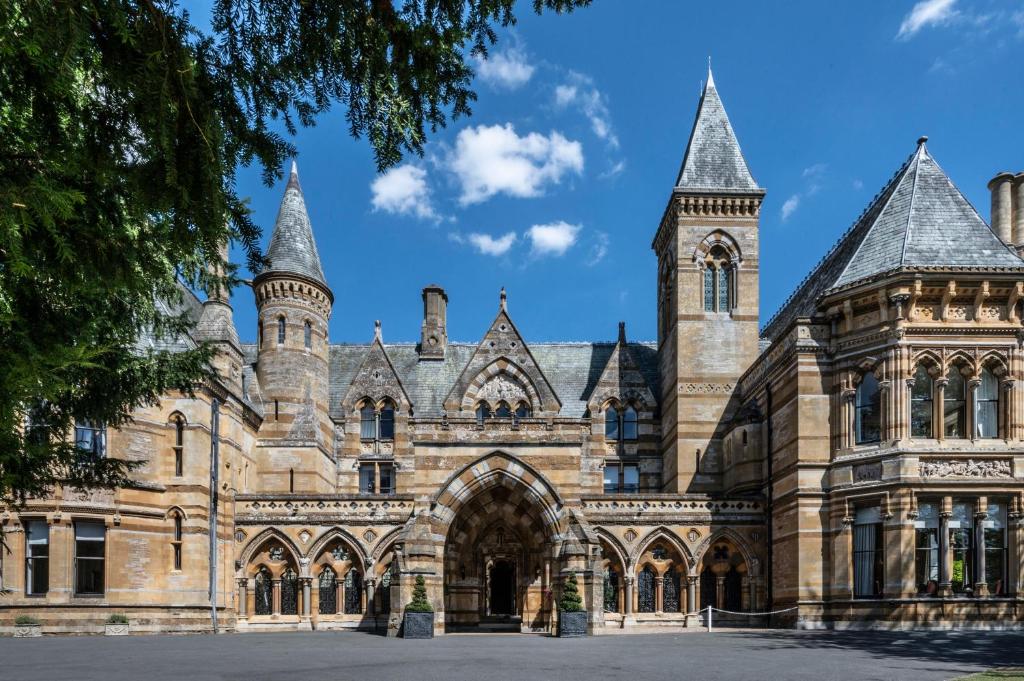 Ettington Park Hotel is a luxurious 4-star Gothic mansion nestled within 40 acres of beautiful parkland. The hotel boasts tastefully furnished rooms, exceptional dining options, and an inviting indoor swimming pool. Indulge in the exquisite culinary delights at the Great Drawing Room Restaurant, which features elegant decor, an 18th-century ceiling, and charming historical accents. Conveniently located just a short drive away from Stratford-Upon-Avon and Warwick Castle, this hotel offers spacious rooms adorned with lavish furnishings. Each room includes modern amenities such as a large flat-screen TV, bathrobes, luxury toiletries, and complimentary mineral water. Guests can also enjoy free Wi-Fi access and browse through a selection of magazines for added comfort. Some rooms offer picturesque views and cozy open fireplaces to enhance your stay. The hotel's commitment to sustainability is evident with its complimentary electric car charge point in the parking area. With its serene swimming pool, steam room, sauna, Jacuzzi facilities available for guests' relaxation ensures a rejuvenating experience during your stay at Ettington Park Hotel.
– Beautifully situated within lush parkland
– Award-winning dining experience in an elegant setting
– Spacious rooms with sumptuous furnishings
– Access to top-notch spa facilities including a swimming pool
– Convenient location near historic attractions
Ellenborough Park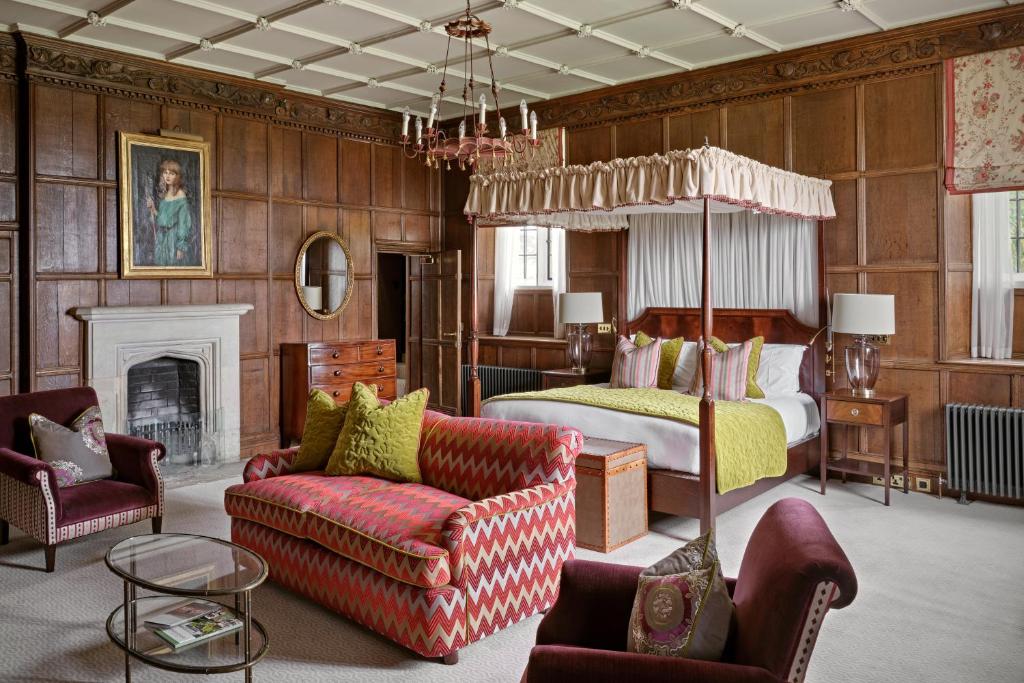 Nestled between the Cotswolds' highest point and the gallops of Cheltenham Racecourse, Ellenborough Park is a luxurious 5-star hotel steeped in history. The main house of this stunning estate dates back to the 15th Century, and has been restored to contemporary glory in recent years. With 61 unique rooms and suites, Ellenborough Park offers a sumptuous stay for its guests. The hotel boasts two exceptional dining options; an intimate 15th century restaurant serving dishes created with locally sourced produce, and a Horse Box Brasserie offering tantalizing flavors in a more casual setting. For those who want to unwind, the hotel's spa provides a serene haven complete with enticing treatments, sauna, steam room, Jacuzzi, outdoor heated pool and gym facilities. Guests can also enjoy breathtaking panoramic views from the front of the house or relax on the Taittinger Terrace with crafted cocktails. Conveniently located adjacent to Cheltenham Racecourse with free on-site parking, Ellenborough Park offers luxury and convenience all in one place.
Pros:
– Stunning historical property in a beautiful location
– Sumptuous rooms and suites offering ultimate comfort
– Two exceptional dining options featuring locally sourced produce
– Serene spa facilities including sauna, steam room, Jacuzzi and outdoor heated pool
– Convenient location next to Cheltenham Racecourse with free parking
The Greenway Hotel & Spa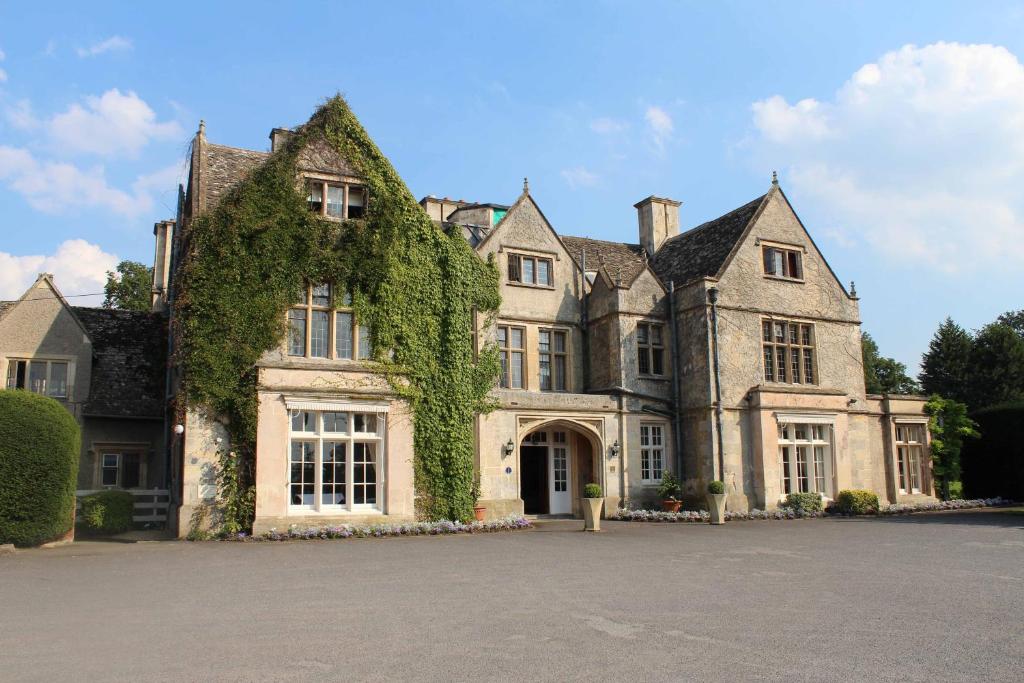 The Greenway Hotel & Spa is a sophisticated Elizabethan manor and spa located in the picturesque Cotswold hills, just a short drive from Cheltenham. With its traditional countryside elegance, this property offers guests a perfect blend of old-world charm and modern luxury. The rooms are tastefully decorated with original wooden furniture, comfortable beds, and vibrant soft furnishings. Guests can indulge in fine dining at the award-winning restaurant or enjoy a meal in the stylish The Front Row Brasserie. The hotel also features the luxurious Elan Spa, complete with a hydrotherapy pool and outdoor hot tub, where guests can relax and unwind. Whether it's enjoying treatments at the spa or playing a game of croquet in the landscape gardens, The Greenway Hotel & Spa provides an unforgettable luxury experience.
– Traditional countryside elegance meets modern luxury
– Award-winning restaurant serving delicious cuisine
– Luxurious Elan Spa with hydrotherapy pool and outdoor hot tub
– Stunning views over the beautiful Cotswold Hills
– Convenient location just minutes away from Cheltenham
Stow on the Wold Luxury Spa Hotels
Stow on the Wold offers a range of luxury spa hotels that provide a serene and indulgent escape. Guests can expect top-notch relaxation and rejuvenation with luxurious treatments, tranquil surroundings, and impeccable service.
Barnsley House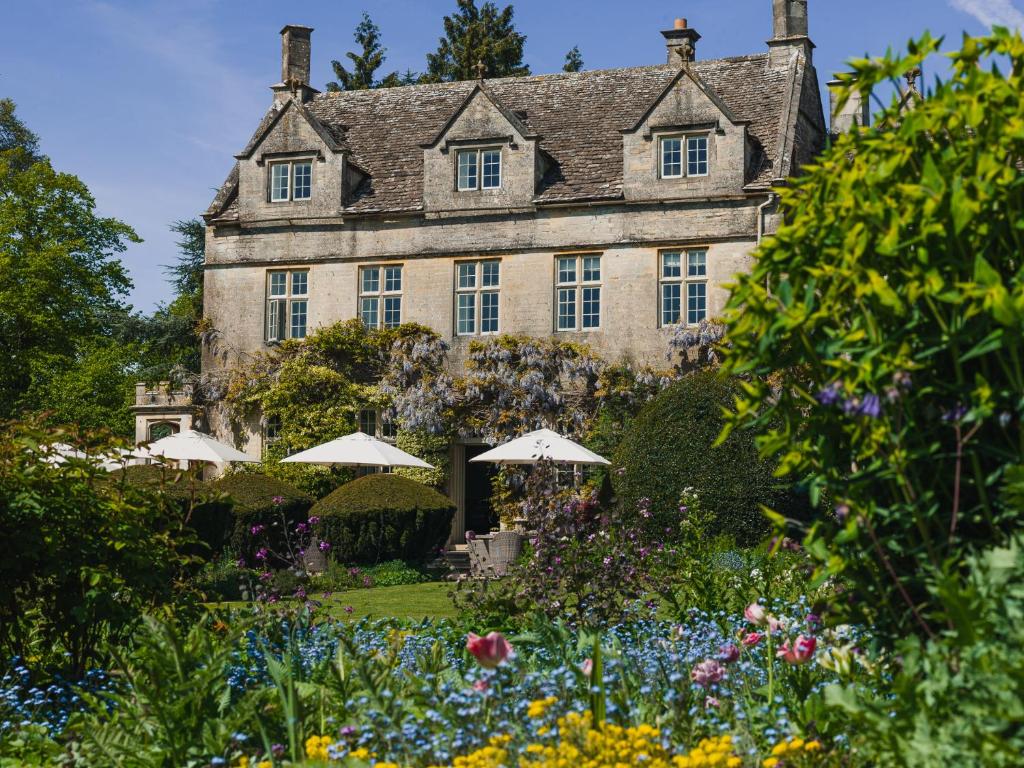 Located in Cirencester, just 13 km from Cotswold Water Park, Barnsley House offers a luxurious retreat with an array of amenities. Guests can enjoy free bikes, free private parking, and a beautiful garden and terrace. The hotel also features a restaurant, bar, tennis court, 24-hour front desk, airport transfers, room service, and free WiFi. Each room is well-appointed with a desk and fridge. Guests can start their day with a delicious à la carte or Full English/Irish breakfast options. Enjoy nearby attractions such as Lydiard Park (30 km) and Kingsholm Stadium (35 km).
Pros:
– Luxurious retreat with excellent amenities
– Beautiful garden and terrace for relaxation
– Convenient location near popular attractions
– Free bike rentals to explore the area
– Delicious breakfast options for a great start to the day
Thyme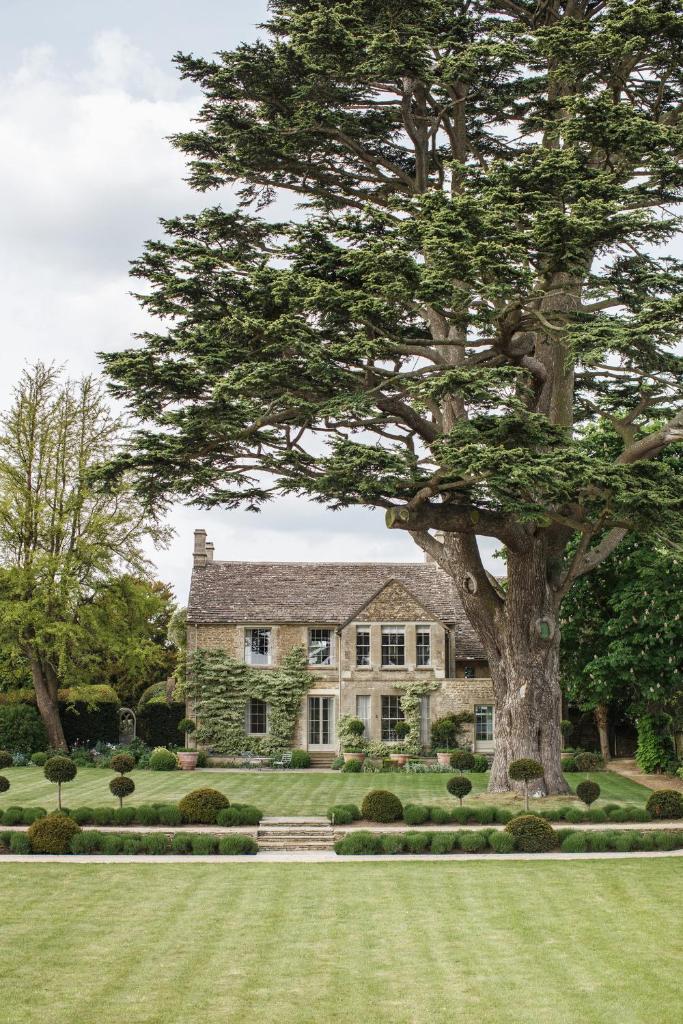 Located on a country estate in the Cotswolds, 26.1 miles from Oxford, Thyme is a charming boutique hotel offering a luxurious retreat for guests. The property features separate historic buildings including the Farmhouse, the Lodge, and the Courtyard, where guests can enjoy comfortable rooms equipped with coffee machines, biscuits and nightcaps. In addition to its beautiful gardens and inviting drawing rooms, Thyme offers a range of amenities such as free private parking and WiFi. Guests can indulge in delicious meals at The Swan restaurant or relax with refreshments at The Baa cocktail bar. Furthermore, Thyme has recently partnered with probiotic skincare experts Aurelia to provide guests with facials, body rituals, and massages in the Farmhouse Treatment Room. For those looking for more active pursuits during their stay, clay pigeon shooting, cycle hire and walking maps are available at the hotel. With its upcoming spa opening soon and various activities on offer both within the hotel grounds and in nearby locations like Cheltenham and Stow-on-the-Wold,Thyme is an ideal destination for luxury spa enthusiasts seeking relaxation amidst stunning natural surroundings.
– Beautiful country estate location
– Luxurious spa treatments by Aurelia
– Charming historic buildings
– Gourmet dining options
– Wide range of activities available
Bicester Hotel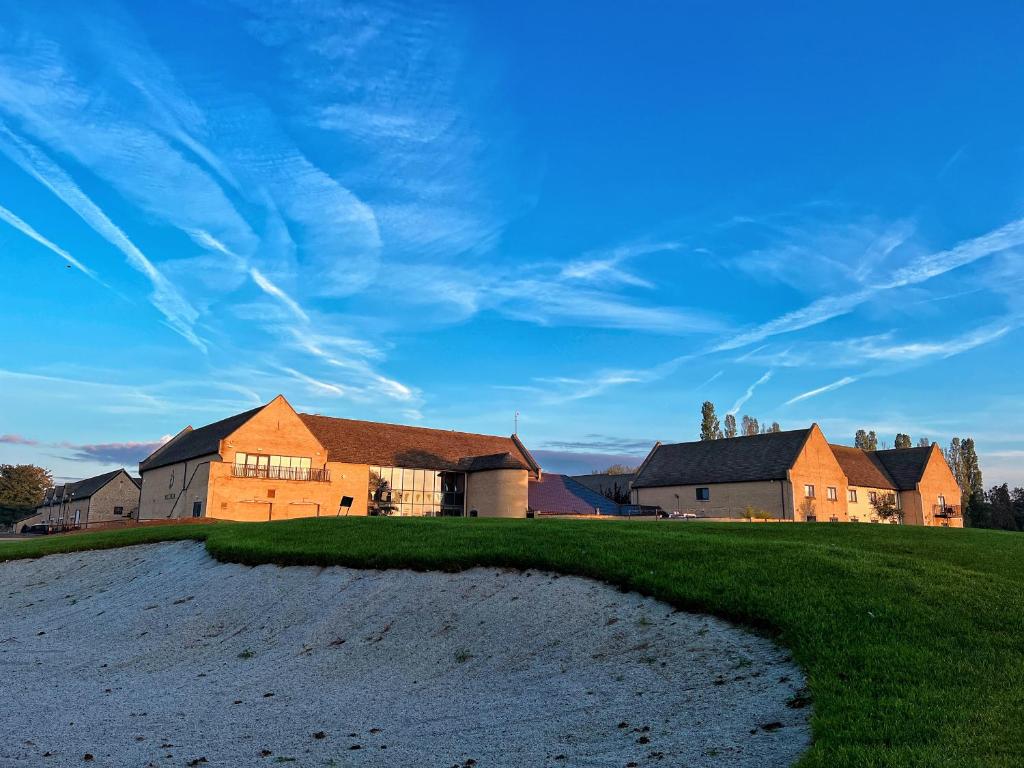 Located in the picturesque Oxfordshire countryside, Bicester Hotel is a luxurious 4-star property spread across 130 acres of land dotted with 11 beautiful lakes. The hotel offers easy access to the M40 and is just 2.5 miles away from the famous Bicester Village. With free parking available on-site, guests can enjoy a hassle-free stay. The hotel features ground floor rooms with private patio areas and stunning views of either the golf course or the designer courtyard garden. For those seeking ultimate relaxation, the Forest of Wellbeing Beauty Spa offers a lavish hot tub garden. Additionally, Bicester Hotel boasts a health club complete with a gym, tennis courts, and an indoor swimming pool. The poolside facilities include a hydro spa, spa bath, steam rooms, sauna, and solarium for guests to unwind and rejuvenate themselves after a long day exploring or shopping at nearby attractions. All of the hotel's stylish rooms are en suite and equipped with widescreen Freeview plasma TVs as well as complimentary Wi-Fi access. Furthermore, the property also houses an impressive 9-hole Chesterton Golf Course set amidst breathtaking countryside scenery for golf enthusiasts to indulge in their passion while taking in nature's beauty all around them. Guests can savor delectable meals at Grays Restaurant or opt for a relaxed atmosphere at Portrait Bar offering more informal dining options. During summer months, guests can relish cocktails on one of several outdoor terraces that offer splendid views of the surroundings.
– Convenient location near Bicester Village
– Breath-taking views of lakes and golf course
– Luxurious Forest of Wellbeing Beauty Spa
– Impressive health club facilities including poolside amenities
– Stylish rooms equipped with modern amenities
Stow on the Wold Spa Hotels Information
| | |
| --- | --- |
| 🛎️ Spa Hotels in Stow on the Wold | 6 |
| 💵 Hotels Prices From | $297 |
| 💵 Highest price | $934 |
| 🥇 Average Review Score | 8.6/10 |
| 🛏️ Average number of Rooms | 36 |
Top SPA hotels in Stow on the Wold
| | |
| --- | --- |
| Barnsley House | 9.1/10 |
| Thyme | 9/10 |
| Ettington Park Hotel | 8.6/10 |
| The Greenway Hotel & Spa | 8.6/10 |
| Ellenborough Park | 8.3/10 |
FAQ
What are the top luxury spa hotels in Stow on the Wold?
Stow on the Wold offers a range of luxurious spa hotels for travelers seeking relaxation and pampering. Some of the top options include The Lygon Arms Hotel, which boasts a delightful spa with an array of treatments and facilities. The Cotswold House Hotel & Spa is another excellent choice, offering a tranquil setting and a variety of indulgent spa experiences.
Are there any budget-friendly spa hotels in Stow on the Wold?
While Stow on the Wold is known for its upscale accommodations, there are also some budget-friendly options for those looking to enjoy a spa experience without breaking the bank. The Unicorn Aparthotel Suites provides comfortable rooms with access to their own private hot tubs, creating a cozy and affordable option for travelers seeking relaxation.
What kind of amenities can I expect at a luxury spa hotel in Stow on the Wold?
Luxury spa hotels in Stow on the Wold offer an array of amenities to ensure guests have an unforgettable experience. From rejuvenating massages and facials to state-of-the-art fitness centers and swimming pools, these establishments prioritize their guests' wellness and comfort. Additionally, many luxury spas provide steam rooms, saunas, hot tubs, and exclusive beauty treatments to enhance your stay even further.
Do I need to make reservations in advance at Spa Hotels in Stow on the Wold?
It is highly recommended to make reservations in advance when planning your stay at a spa hotel in Stow on the Wold. These luxurious establishments tend to be popular amongst tourists seeking relaxation or romantic getaways. By booking ahead of time, you can secure your preferred dates and ensure availability for any specific treatments or services you desire during your stay.
Can non-guests visit day spas at luxury hotels in Stow-on-the-Wold?
Some luxury hotels in Stow on the Wold do offer day spa services for non-guests. This means that even if you aren't staying at the hotel, you can still enjoy a blissful day of pampering and relaxation at their spa facilities. It's best to contact the individual hotels directly or visit their websites to inquire about day spa options and book your desired treatments.
Popular Spa Hotels destinations