Welcome to our guide on luxurious spa accommodations in Portsmouth, the sparkling gem of the United Kingdom. If you're seeking a serene escape from the bustling city life, look no further than this coastal haven. Nestled along the mesmerizing shores of south England, Portsmouth offers a delightful blend of historical charm and modern elegance.
Immerse yourself in ultimate relaxation and rejuvenation at one of Portsmouth's opulent spa retreats. Indulge your senses in an oasis of tranquility where stress melts away like ice cubes under warm sunshine. These exquisite establishments boast an array of pampering treatments that will leave you feeling refreshed and revitalized.
Unwind amidst plush surroundings as skilled therapists work their magic with soothing touch and aromatic oils. Surrender to blissful massages that knead away tension or immerse yourself in therapeutic baths that transport you into a realm of pure serenity. Whether it's a revitalizing facial or a tranquil meditation session, these spa hotels offer an unparalleled sanctuary for your mind, body, and soul.
Join us as we delve into the enchanting world of luxury spa hotels in Portsmouth – where relaxation meets sophistication amidst breathtaking coastal vistas.
Portsmouth Most Relaxing Spa Resorts and Hotels
Chewton Glen Hotel – an Iconic Luxury Hotel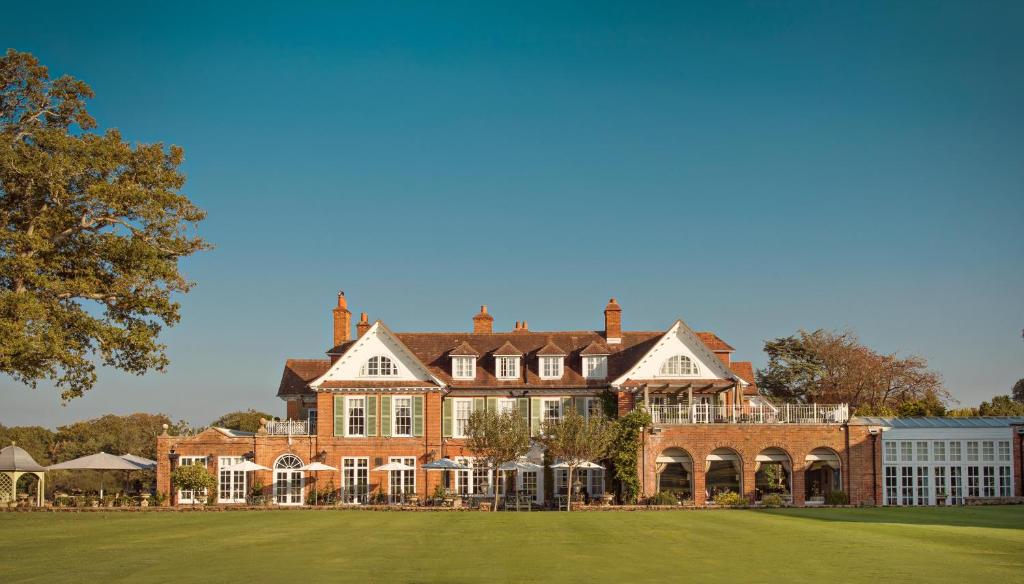 Chewton Glen Hotel – an Iconic Luxury Hotel is an impressive 5-star country house hotel located less than a mile away from the coast. With its award-winning restaurant, spa, gym, outdoor pool, and 130 acres of land to explore, this hotel offers a truly luxurious experience. Guests can enjoy amenities such as a golf course and 4 tennis courts (both indoor and outdoor) on the property. The New Forest is also just a short 10-minute drive away.
The hotel's luxurious spa features a sauna, steam room, and whirlpool for guests to relax and rejuvenate in. Some rooms even offer balconies with garden views, while all rooms are equipped with luxury bathrooms. The Dining Room at Chewton Glen Hotel serves fine dining cuisine with a seasonal menu that showcases locally sourced produce.
For those looking for activities beyond relaxation, the hotel offers clay pigeon shooting, falconry displays, and the unique experience of duck herding within its grounds. Horse riding and fishing in the beautiful New Forest can also be arranged.
Here are some key highlights about Chewton Glen Hotel:
– Award-winning restaurant offering fine dining with local produce
– Luxurious spa facilities including sauna, steam room, and whirlpool
– Golf course and indoor/outdoor tennis courts on-site
– Wide range of activities available within the hotel grounds such as clay pigeon shooting and falconry displays
– Convenient location near the coast and just a short drive away from the stunning New Forest
Careys Manor Hotel & SenSpa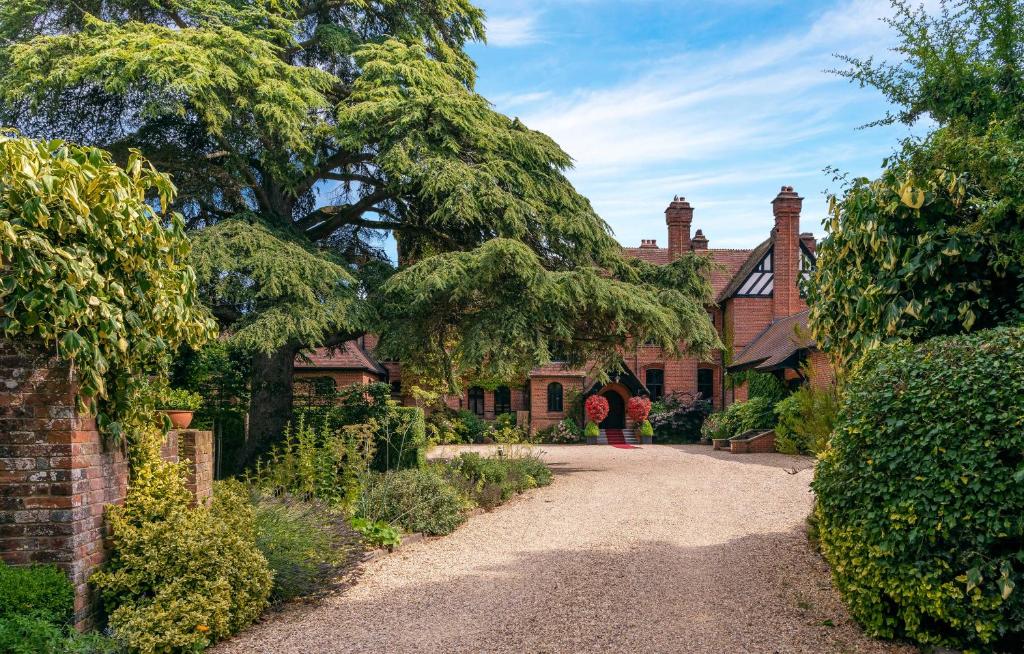 Located in the charming village of Brockenhurst, Careys Manor Hotel & SenSpa is a luxurious spa hotel that offers an array of enticing amenities. With 2 AA Rosette award-winning cuisine and a well-equipped gym with a swimming pool, guests can indulge in relaxation and rejuvenation. The elegantly styled rooms provide spacious comfort, many with breathtaking views of the hotel gardens. The Zen Garden restaurant serves delectable Thai cuisine while the Senspa offers state-of-the-art and traditional therapies in its tranquil retreat. Guests can also enjoy dining experiences at Cambium, featuring creative dishes, and Le Blaireau for authentic French cuisine. For those aged 16 or older, complimentary access to the health club facilities including a sauna, steam room, gymnasium, and more is available. Surrounded by the natural beauty of the New Forest National Park and just a short drive from the south coast, Careys Manor Hotel & SenSpa is an ideal destination for luxury spa indulgence.
– Award-winning cuisine
– Extensive range of therapies and treatments
– Complimentary access to health club facilities
– Elegant and spacious rooms with garden views
– Convenient location near New Forest National Park and south coast
Holiday Inn Portsmouth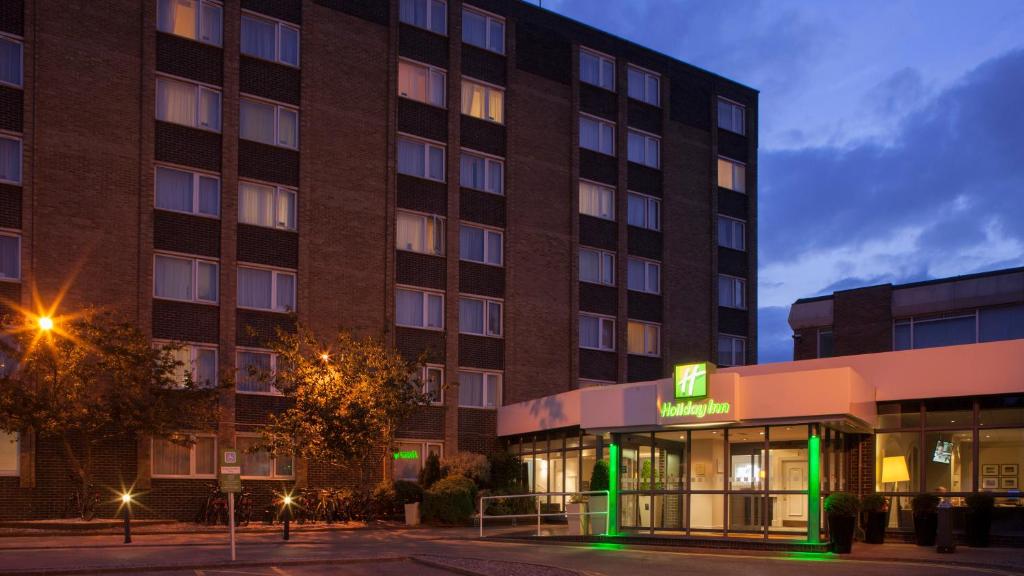 Located by the sea front, the Holiday Inn Portsmouth offers a lobby, bar, and restaurant. Guests can also enjoy access to the on-site You Fit Health Club which includes a swimming pool, gym, hot tub, steam room, and sauna. The hotel provides free WiFi throughout the property and parking is available for a fee. Each room at this Holiday Inn is equipped with a flat-screen TV, tea/coffee making facilities, and air conditioning. Nearby attractions include the historic Dockyard where guests can explore HMS Victory, HMS Warrior, and the Mary Rose – all just a 15-minute walk away. Additionally, Gunwharf Quays leisure and shopping complex is only 10 minutes away on foot offering over 90 shops as well as an array of bars and restaurants with stunning views of Portsmouth, Isle of Wight and the Solent. For travelers planning day trips or heading to Southampton Airport (less than 30 minutes' drive), convenient transportation options are available with the continental ferry port, cruise terminal and Isle of Wight ferry being just one mile from the hotel.
– Prime location by the sea
– Access to You Fit Health Club including pool and spa facilities
– Free WiFi throughout
– Close proximity to historic Dockyard
– Convenient access to Gunwharf Quays shopping complex
Other places to stay in Portsmouth
Portsmouth Luxury Spa Hotels
Portsmouth boasts a selection of Luxury Spa Hotels that offer a tranquil and indulgent retreat for discerning travelers. With their serene ambiance and top-notch spa services, these hotels provide the perfect oasis for relaxation and rejuvenation.
Angmering Manor Hotel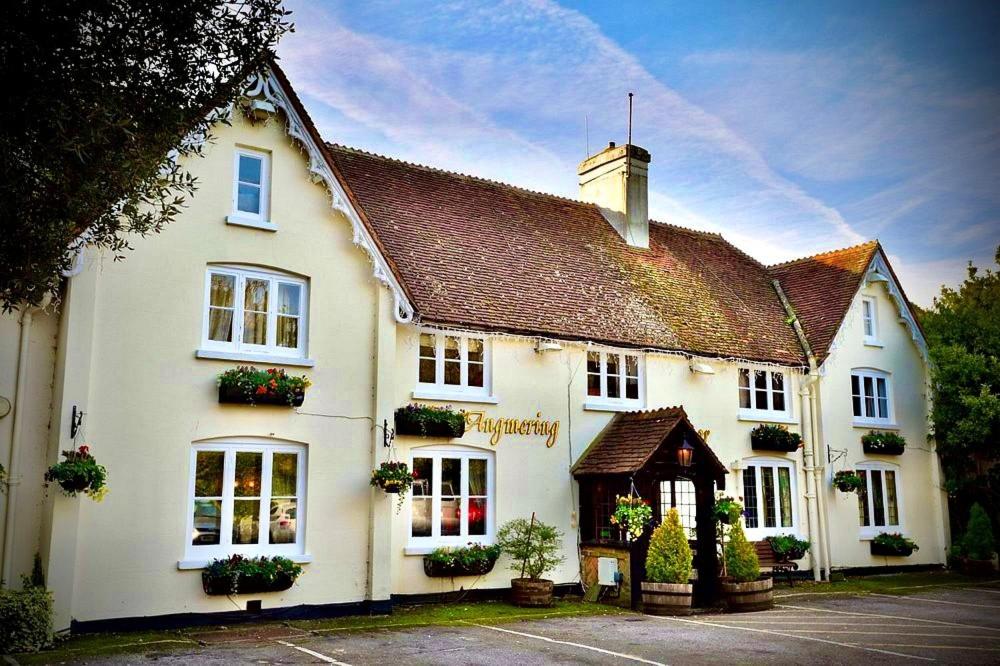 Located in the heart of Angmering Village, Angmering Manor Hotel is a charming and historic hotel offering comfortable accommodation, a delightful restaurant, and a cozy bar. Built in the 16th century by missionaries, this hotel is steeped in history. The à la carte restaurant serves delicious freshly prepared food prepared by an award-winning chef. The hotel is conveniently situated just off the A280 and is a short drive from both Worthing and Arundel, known for its stunning castle. The individually decorated bedrooms feature luxurious Egyptian cotton sheets, and guests can enjoy complimentary Wi-Fi throughout the building as well as free private parking on site. Start your day with a complimentary continental breakfast or upgrade to a full English breakfast for an additional treat. For those looking to relax and unwind, the hotel offers a heated indoor swimming pool, mini-gym, sauna, and an on-site beauty therapist providing a range of treatments.
Pros:
– Charming historic building with individual decor
– Award-winning chef serving delicious freshly prepared food
– Convenient location near Worthing and Arundel
– Complimentary Wi-Fi and private parking
– Heated indoor pool, mini-gym, sauna & on-site beauty therapist
The Goodwood Hotel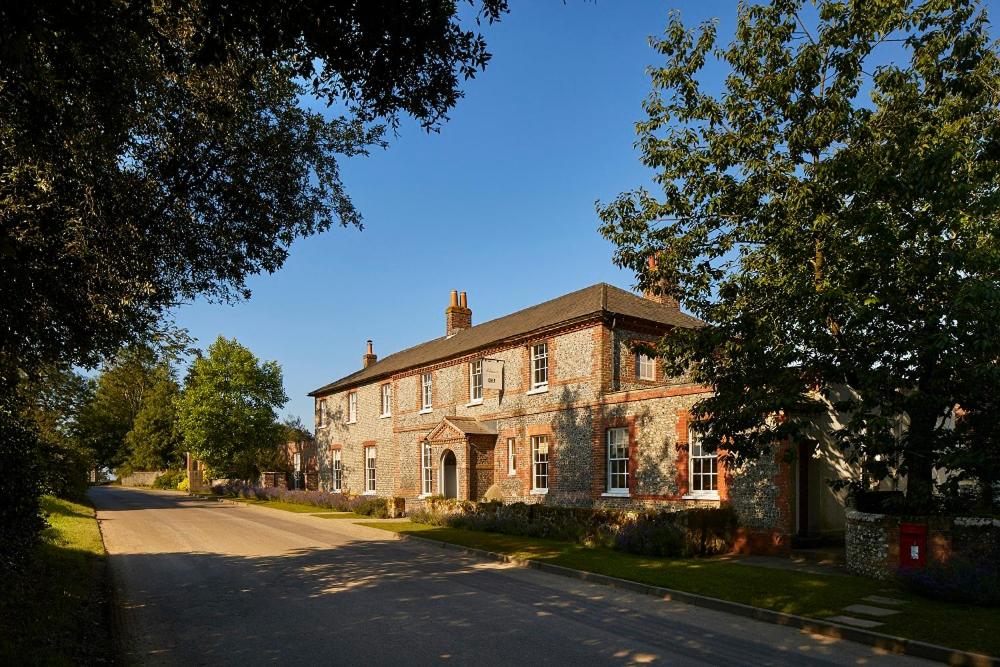 The Goodwood Hotel is an elegant 4-star hotel located within the stunning 12,000 acre Goodwood Estate, offering guests a truly luxurious experience. With its prime location at the gateway to the South Downs, this hotel boasts not only breathtaking views but also easy access to outdoor activities such as golfing and exploring the estate. Inside the hotel, guests can indulge in a range of leisure facilities including an indoor pool, spa bath, steam room, sauna, and modern gym. The rooms are tastefully decorated and equipped with satellite TV, work areas, and free Wi-Fi internet access. Some rooms even feature private patios for added comfort and relaxation. The hotel offers a variety of dining options including traditional British cuisine, informal brasserie fare, and stylish fine dining experiences. For those looking for something different, the Aero Club Cafe serves delicious home-cooked food on the airfield just under a mile away from the hotel. Guests also have access to additional amenities such as a dance studio and outdoor tennis courts – all complimentary. With Chichester just a short drive away and the South Coast within 10 miles' reach, there is no shortage of attractions to explore during your stay at The Goodwood Hotel.
– Prime location within beautiful Goodwood Estate
– Extensive leisure facilities including indoor pool and spa bath
– Range of dining options available
– Complimentary use of dance studio and outdoor tennis courts
Portsmouth Spa Hotels Information
| | |
| --- | --- |
| 🛎️ Spa Hotels in Portsmouth | 5 |
| 💵 Hotels Prices From | $270 |
| 💵 Highest price | $1993 |
| 🥇 Average Review Score | 8.1/10 |
| 🛏️ Average number of Rooms | 116 |
Top SPA hotels in Portsmouth
| | |
| --- | --- |
| Chewton Glen Hotel – an Iconic Luxury Hotel | 8.8/10 |
| Angmering Manor Hotel | 8.4/10 |
| Careys Manor Hotel & SenSpa | 7.8/10 |
| The Goodwood Hotel | 7.7/10 |
| Holiday Inn Portsmouth | 7.6/10 |
FAQ
What are the top luxury spa hotels in Portsmouth?
Portsmouth offers a range of luxury spa hotels that are perfect for a relaxing getaway. Some of the top choices include The Langstone Hotel, which boasts a stunning spa with a wide range of treatments and therapies, as well as beautiful views over Langstone Harbour. Another popular option is the Solent Hotel & Spa, known for its state-of-the-art facilities and serene atmosphere. Lastly, you can also consider the Portsmouth Marriott Hotel, which features an impressive spa offering rejuvenating treatments and an indoor pool.
Are there any budget-friendly spa hotels in Portsmouth?
Yes, if you're on a budget but still want to enjoy some pampering at a spa hotel in Portsmouth, there are options available. The Holiday Inn Express Portsmouth – North offers affordable rates without compromising on quality. While it may not have extensive spa facilities like other luxury hotels, it does offer comfortable rooms and basic amenities such as sauna and steam room access.
What amenities can I expect at a typical spa hotel in Portsmouth?
Spa hotels in Portsmouth generally offer a range of amenities to ensure your stay is as relaxing and enjoyable as possible. These may include luxurious spas with various treatment rooms offering massages, facials, body scrubs, and more. Many also feature saunas or steam rooms where guests can unwind after their treatments or take advantage of gym facilities for some exercise.
Are the restaurants at these spa hotels worth trying?
Yes! Most luxury spa hotels in Portsmouth boast exceptional dining options that are definitely worth trying during your stay. For example, The Langstone Hotel offers two on-site restaurants serving delicious cuisine accompanied by picturesque views over the water. If you're staying at Solent Hotel & Spa, you can indulge your taste buds with dishes made from locally-sourced ingredients at their award-winning restaurant Gravity Bar & Grill.
Do these spas cater to couples looking for romantic getaways?
Absolutely! Many spa hotels in Portsmouth are perfect for couples looking to enjoy a romantic getaway. The Langstone Hotel, for instance, offers special couples' packages that include treatments, dinner, and overnight stays in luxury rooms with sea views. Similarly, the Portsmouth Marriott Hotel offers romantic spa retreats featuring couples' massages and access to their relaxation lounge. These spas provide the perfect setting for a rejuvenating and intimate experience with your loved one.
Popular Wellness Hotels destinations