Are you in search of a relaxing escape with the perfect combination of luxury and serenity? Look no further than Palermo, Italy for Spa Hotels that will cater to your every need. The city's rich history, culture, and picturesque views are just a few reasons why it is an ideal destination for indulging in some pampering.
Palermo's Spa Hotels offer an extensive range of treatments that will leave you feeling rejuvenated and refreshed. From massages, facials, body wraps, to hydrotherapy sessions; there is something for everyone. The hotels' pools and saunas provide the perfect space for unwinding after a long day exploring the city. Soak up the tranquil atmosphere while taking in scenic views from these relaxation spots.
Apart from their exceptional spa services, these hotels also boast top-notch facilities such as gourmet restaurants featuring local cuisine and luxurious accommodations with stunning interiors. With all these amazing features at your disposal, it is time to escape everyday life stresses by indulging in opulence at Palermo's Spa Hotels.
Palermo Most Relaxing Spa Resorts and Hotels
Quintocanto Hotel & Spa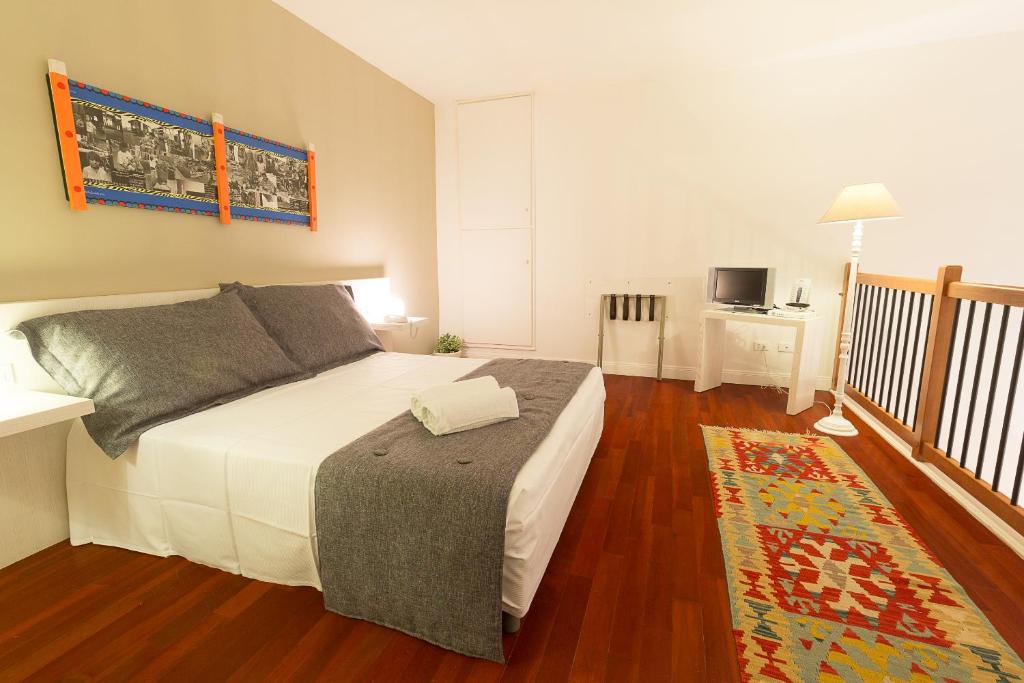 Quintocanto Hotel & Spa is a small, luxurious hotel situated at the Quattro Canti crossroads in Palermo's historic center. The rooms are spacious and stylishly designed, with top-quality furnishings and modern amenities such as plasma-screen TVs and free Wi-Fi. Guests can relax and rejuvenate after a long day of exploring the city by indulging in the spa's saunas, whirlpools, Turkish baths or by booking massages or beauty treatments. The hotel also features an elegant reading room and TV room for guests to unwind in. One of Quintocanto's highlights is its restaurant La Locanda del Gusto, which serves high-quality cuisine noted in various guide books using fresh local ingredients. In addition to its delectable Mediterranean and Sicilian dishes, they also offer the best Sicilian, Italian and international wines.
Pros:
– Centrally located
– Beautifully restored 16th-century building with modern amenities
– Spa treatments available on-site
– High-quality restaurant serving delicious Mediterranean cuisine with excellent wine selection
– Stylish rooms with spacious balconies that offer beautiful views
Hotel Federico II Central Palace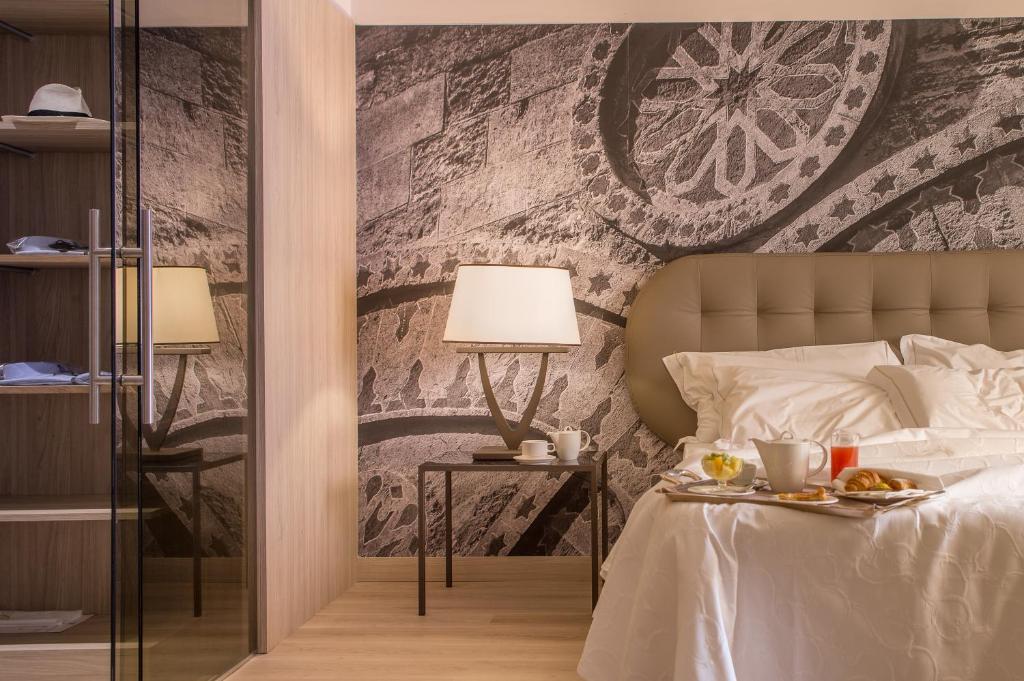 The Hotel Federico II Central Palace is a luxurious 4-star hotel located in the heart of Palermo, offering tastefully decorated rooms with unique features. Guests can enjoy complimentary WiFi access and take advantage of the hotel's top-notch amenities, including an on-site spa and two restaurants located on the 5th floor. The hotel is conveniently situated within walking distance to Palermo Cathedral and Teatro Massimo. Each room is equipped with modern amenities such as air conditioning, flat-screen satellite TV, and an en suite bathroom with free toiletries. Some rooms even come with a private terrace for guests to relax and take in views of the city. The Aromi Restaurant serves up traditional Italian and Mediterranean cuisine paired with a selection of Sicilian wines while guests can unwind at the spa which offers a wide range of massages, sauna, Turkish bath with aromatherapy and relaxation area.
– Convenient central location
– Complimentary WiFi access
– On-site spa offering massages, sauna & Turkish bath
– Two restaurants serving traditional Italian & Mediterranean cuisine
– Elegant rooms feature unique decor & some include private terraces
Grand Hotel Piazza Borsa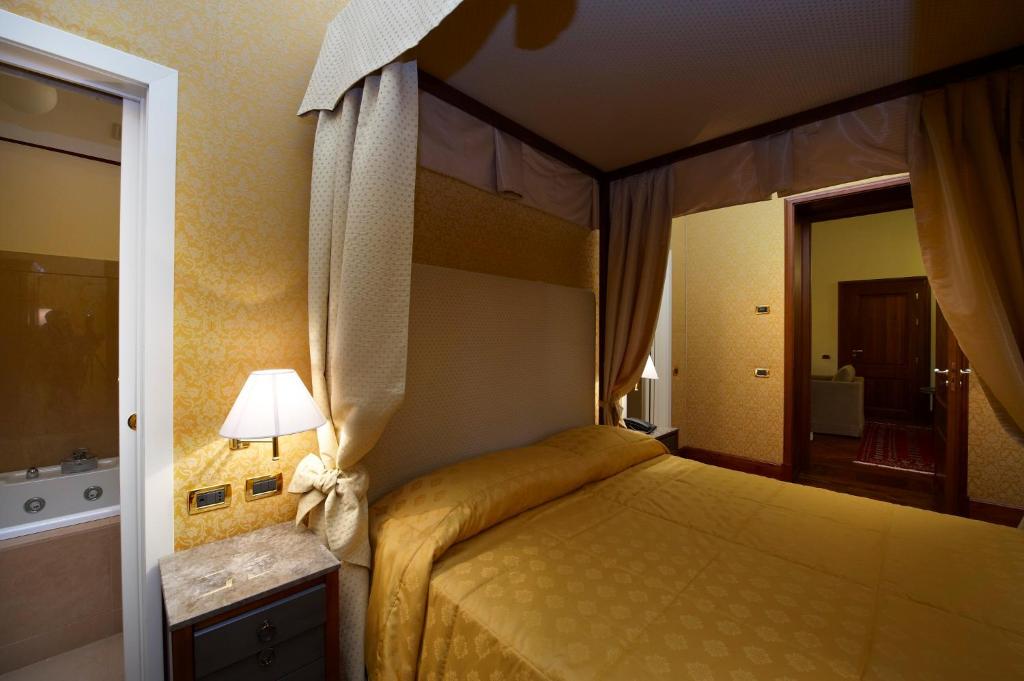 Grand Hotel Piazza Borsa is a luxurious 4-star hotel located in the heart of Palermo, just a short walk from the harbor. The hotel boasts multiple dining options and a panoramic roof garden where guests can enjoy breakfast during the summer months. Each room features air conditioning, free wired internet access, and a luxury courtesy line. The hotel's ancient cloister is a highlight and serves as a venue for concerts and events. The Quattro Canti Baroque square is only 400 meters away. Free Wi-Fi is available at reception or in some rooms.
Pros:
– Central location makes it easy to explore Palermo
– Multiple dining options within the hotel
– Panoramic roof garden offers beautiful views
– Ancient cloister adds historical charm to the property
– Free Wi-Fi available at reception or in some rooms
Other places to stay in Palermo
Palermo Luxury Spa Hotels
Palermo is a destination that offers a variety of luxurious spa hotels for travelers seeking relaxation and rejuvenation. These hotels are known for their lavish accommodations, exceptional service, and world-class spa facilities.
Grand Palladium Sicilia Resort & Spa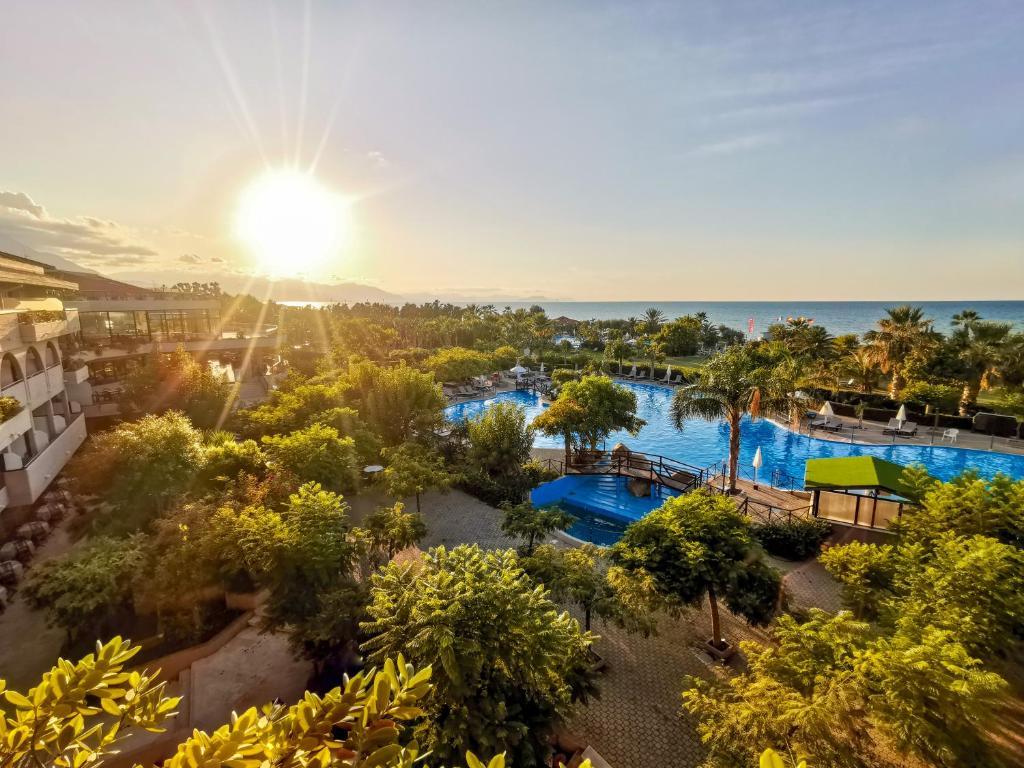 Located in Campofelice di Roccella, the Grand Palladium Sicilia Resort & Spa is a luxurious hotel situated right on the coast of Sicily. The hotel offers free WiFi in public areas and boasts 4 a la carte restaurants, 1 buffet, and 5 bars. Guests can also enjoy access to a spa and wellness center with various massage treatments available. The hotel provides free public parking nearby, outdoor pools, and convenient access to the Buonfornello motorway. Additionally, both Cefalù and Madonie Regional Park are located within a 15 km radius of the resort. Business travelers will also appreciate the fully equipped convention center with six different rooms suitable for meetings, conferences or weddings.
– Prime location by the sea
– Wide variety of dining options available
– Luxurious spa facilities
– Easy access to main roads for travel
– Great choice for business travelers
Rocco Forte Villa Igiea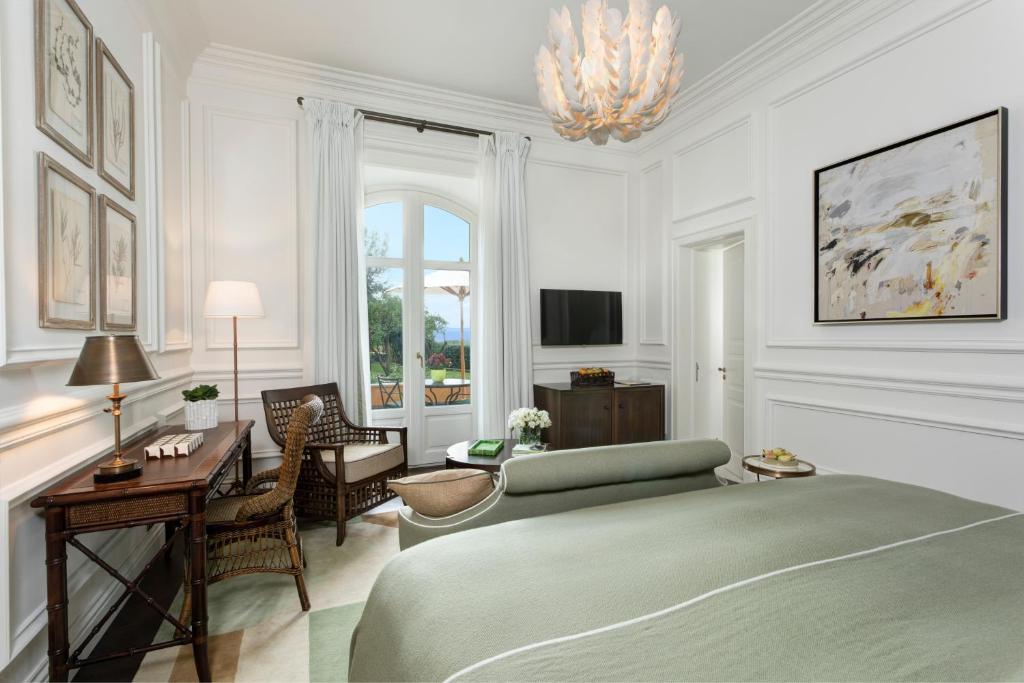 Rocco Forte Villa Igiea is a luxurious 5-star hotel located just 2 km from Palermo Harbour. This beautiful hotel offers stunning panoramic views of the Bay of Palermo, an outdoor swimming pool, tennis court and elegant rooms and suites. Each room has a unique design and layout, ensuring guests have an exclusive experience during their stay. The hotel also offers many facilities including air conditioning, satellite TV with pay-per-view movies and a writing desk as well as a gym, solarium and massage rooms. Not only that but drinks are available from the bar while the restaurant serves delicious Sicilian specialities. Other pros to this luxury hotel include:
– Amazing panoramic views
– Unique room designs
– Great facilities such as gym and massage rooms
– Delicious Sicilian food served in restaurant
– Free parking for guests
Hotel Porta Felice & Spa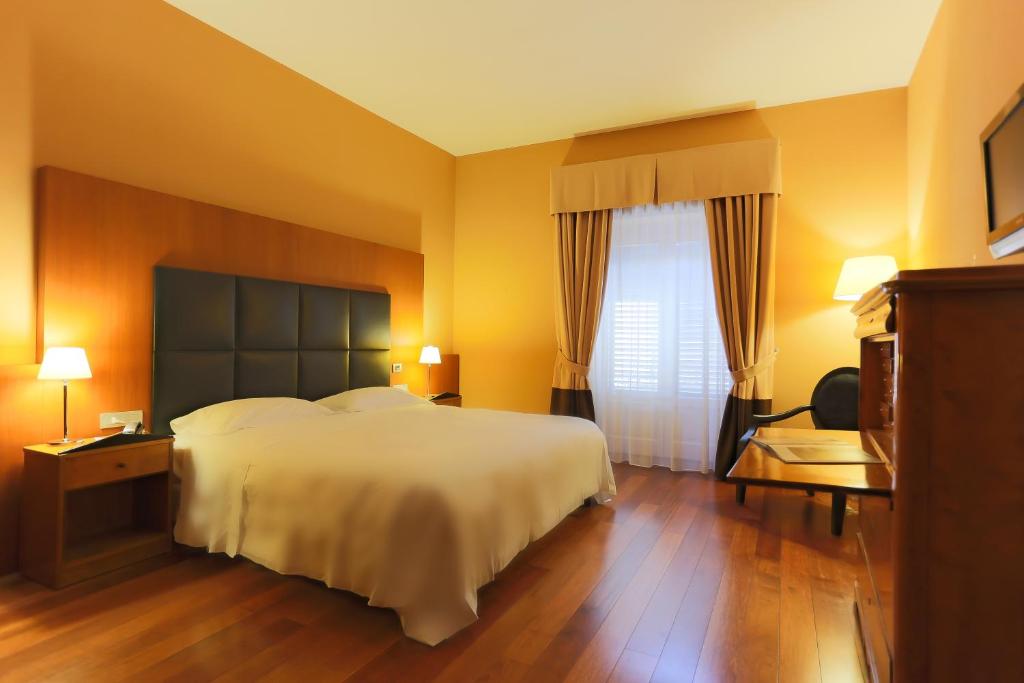 The Hotel Porta Felice & Spa is a luxurious hotel centrally located in Palermo, Italy. The hotel is situated near the Botanical Gardens and the seaside promenade, making it an ideal location for those who wish to explore the city. Guests can enjoy a delicious breakfast on the rooftop terrace while taking in panoramic views of Palermo. The hotel is housed in a beautifully renovated 18th-century palace that boasts a fitness center and wellness club with spa treatments and massages available at discounted rates for guests.
– Convenient central location near popular attractions
– Rooftop terrace with stunning views for breakfast
– Fitness center and wellness club with spa treatments
– Rental options for laptops, meeting rooms, bicycles, and boats
– Excursions to nearby islands can be arranged by the hotel staff
Palermo Spa Hotels Information
| | |
| --- | --- |
| 🛎️ Spa Hotels in Palermo | 6 |
| 💵 Hotels Prices From | $66 |
| 💵 Highest price | $822 |
| 🥇 Average Review Score | 8.4/10 |
| 🛏️ Average number of Rooms | 142 |
Top SPA hotels in Palermo
| | |
| --- | --- |
| Rocco Forte Villa Igiea | 9.2/10 |
| Grand Palladium Sicilia Resort & Spa | 8.6/10 |
| Grand Hotel Piazza Borsa | 8.3/10 |
| Hotel Porta Felice & Spa | 8.3/10 |
| Hotel Federico II Central Palace | 8.2/10 |
FAQ
What are some of the best spa hotels in Palermo?
Palermo offers travelers many luxury hotels with spa facilities. Some of the top-rated include Grand Hotel Wagner, Hotel Principe di Villafranca, and NH Palermo. All three offer a wide range of treatments, saunas, steam rooms and pools for guests to indulge in during their stay.
What is the average price range for a luxury spa hotel in Palermo?
The price range for luxury spa hotels in Palermo can vary depending on the season but on average they typically start from €150 per night onwards. However, some of the more exclusive properties like Grand Hotel Villa Igiea or Rocco Forte Verdura Resort may cost upwards of €500 per night.
Which neighborhoods in Palermo have good spa hotels?
For travelers looking to stay at a luxury spa hotel while exploring Palermo should consider neighborhoods like Kalsa or Borgo Vecchio. These areas are popular with tourists because they offer access to historical attractions as well as shopping and dining experiences all within walking distance.
What kind of amenities do Spa Hotels offer besides Spa facilities?
Spa hotels not only offer luxurious treatments and relaxation spaces but also provide their guests with additional amenities such as fitness centers equipped with modern equipment, yoga classes or wellness programs that promote healthy living. Other perks may include fine-dining restaurants serving gourmet cuisine made from locally sourced produce alongside bars that serve signature cocktails and premium wines.
How far in advance should I book my stay at a Spa Hotel in Palermo?
It is recommended that travelers book their stay at least two months ahead of time especially if they plan on visiting during peak seasons (June-August) when most tourists flock to this coastal city. Booking early ensures availability and allows visitors to take advantage of discounts offered by these properties making for an unforgettable experience without breaking the bank.
Popular Spa Hotels destinations