Welcome to the enchanting land of North Wales, a picturesque haven nestled in the northern part of the United Kingdom. Prepare to embark on a journey where tranquility and indulgence intertwine seamlessly at the luxurious spa hotels scattered throughout this captivating region. Here, amidst breathtaking landscapes and rich cultural heritage, you will find yourself immersed in an oasis of relaxation.
Immerse yourself in the opulence and serenity that awaits you at the sumptuous spa retreats dotting North Wales. Discover rejuvenation like never before as you surrender to the allure of pampering treatments and world-class amenities offered by these exquisite establishments. From ancient healing techniques to cutting-edge wellness therapies, each spa hotel offers a unique blend of experiences tailored to cater to your every desire.
Allow your senses to be soothed by warm fragrances wafting through elegantly designed spaces that exude sophistication and comfort. Unwind with a therapeutic massage or luxuriate in rejuvenating facials curated specifically for your individual needs. Whether it's soaking away stress in blissful hot tubs or meditating amidst serene surroundings, these spa hotels are meticulously crafted sanctuaries dedicated solely to revitalizing your body, mind, and soul.
Join us on an extraordinary journey through North Wales' finest luxury spa hotels as we unravel the secrets behind their unparalleled charm and unwavering commitment to providing guests with unparalleled experiences worth cherishing forever.
North Wales Most Relaxing Spa Resorts and Hotels
The Quay Hotel and Spa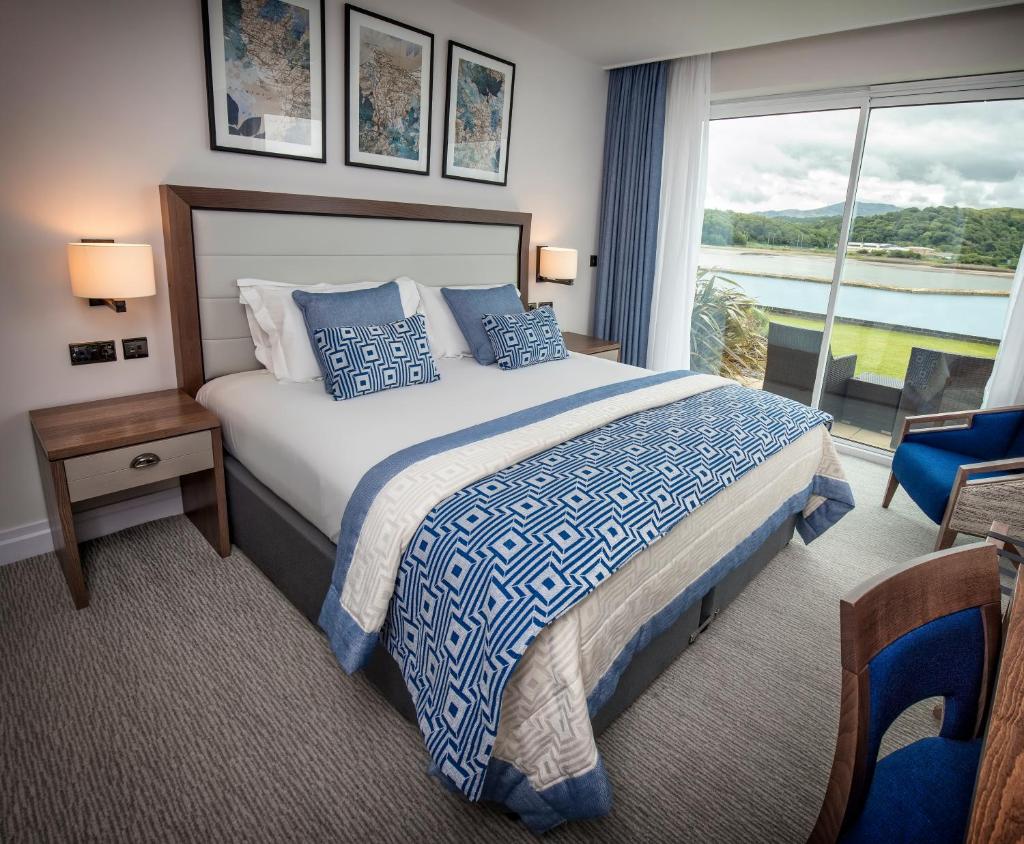 The contemporary Quay Hotel and Spa is situated on the stunning Deganwy Marina, offering breathtaking views of the Conwy Estuary. This fully non-smoking hotel boasts meticulous design throughout, exuding a cool sophistication that is evident in its architecture. The floor-to-ceiling windows allow abundant natural light to illuminate the interiors, while the use of specially quarried Welsh slate adds an individual touch to the overall design. The spacious and airy areas, combined with understated chic and sharp styling, create an incredibly inspiring hotel experience. Each room features plush beds adorned with crisp Egyptian cotton linens, luxurious bathrooms, and unrivaled in-room amenities.
– Breathtaking views over the Conwy Estuary
– Meticulously designed architecture with a cool sophistication
– Abundant natural light flooding through floor-to-ceiling windows
– Specially quarried Welsh slate adding a unique touch
– Luxurious rooms featuring plush beds dressed in crisp Egyptian cotton linens
Tre-Ysgawen Hall & Spa (Llangefni)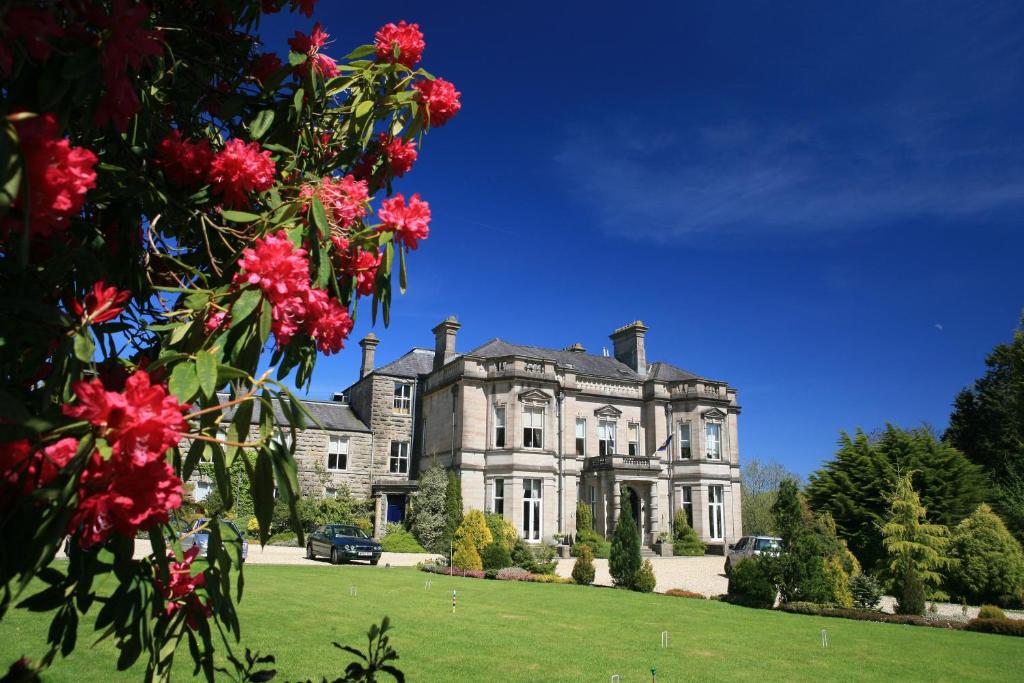 Located in the serene countryside of Llangefni, Tre-Ysgawen Hall & Spa is a luxury hotel that offers a tranquil escape. This elegant establishment boasts a range of top-notch amenities including a 16-meter swimming pool, an air-conditioned gym, sauna, steam room, whirlpool, and a beauty/therapy suite. Guests can also indulge in exquisite dining at the hotel's award-winning restaurant. The location of Tre-Ysgawen Hall allows for easy access to the stunning east coast of the island, making it an ideal base for exploring attractions such as Beaumaris Castle, Pas Newydd, Anglesey Sea Zoo, RSPB reserve at South Stack Cliffs and Anglesey Coastal Path. Surrounding the property are beautiful secluded gardens, meadows and woodlands which add to the sense of serenity and luxury that this spa hotel provides.
– Well-equipped spa facilities with a variety of options
– Exquisite dining experience at an award-winning restaurant
– Conveniently located near popular tourist attractions
– Serene surroundings with secluded gardens and woodlands
Imperial Hotel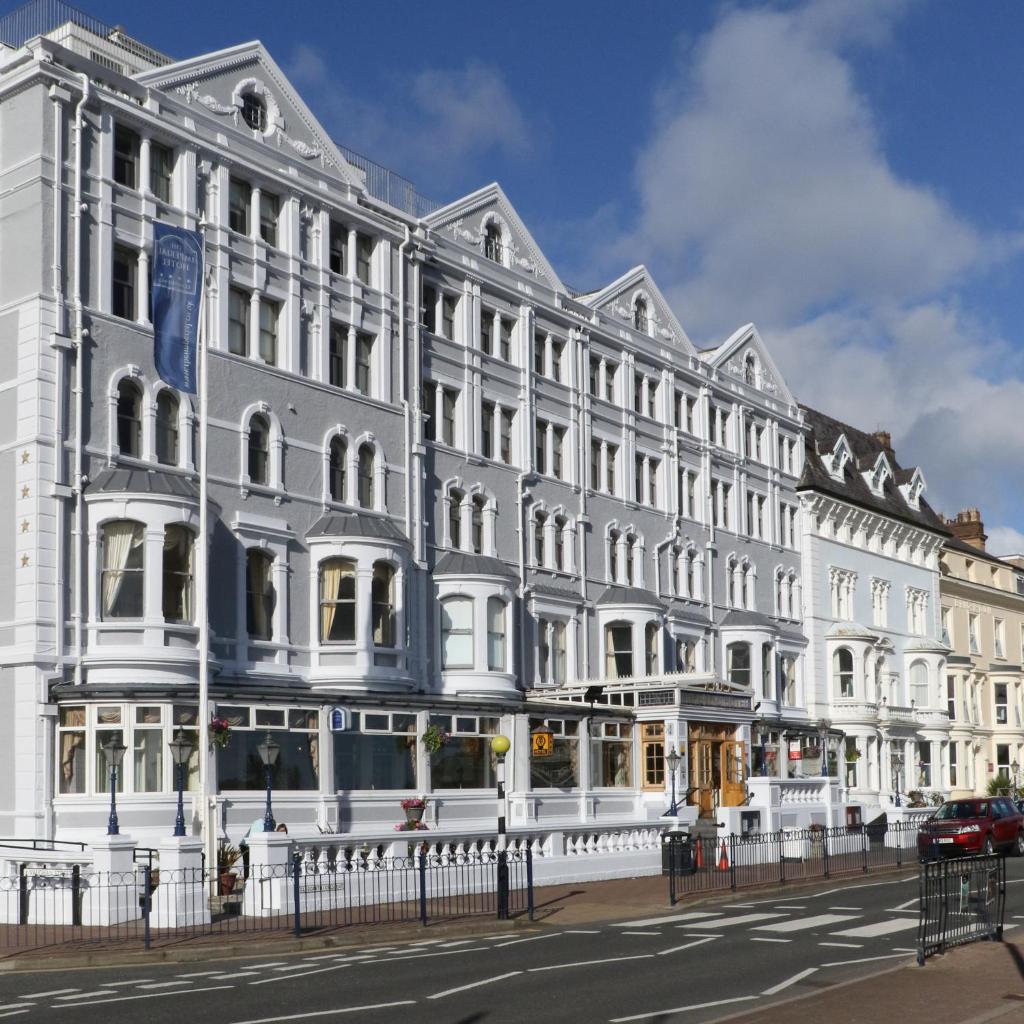 Located on the promenade in the charming resort town of Llandudno, the Imperial Hotel is a stunning Victorian property just a 2-minute walk from the sea. This luxury hotel offers an array of amenities including an award-winning restaurant, free Wi-Fi, and a leisure club. Guests can indulge in delicious meals at Chantrey's Restaurant or enjoy lunches and snacks at The Terrace. The hotel's fitness centre features a swimming pool, gym, steam room, sauna, and spa bath for ultimate relaxation. Each room at the Imperial Hotel offers breathtaking views of Llandudno Bay and comes with its own bathroom complete with bathrobes and slippers. Additional perks include mineral water, tea/coffee supplies, and a full English breakfast each morning. Conveniently located near Llandudno town centre and rail station, this hotel provides easy access to explore Snowdonia National Park which is only a 45-minute drive away.
Pros:
– Beautiful Victorian hotel with stunning views over Llandudno Bay
– Award-winning restaurant serving delicious meals
– Fitness centre with swimming pool for relaxation
– Free Wi-Fi throughout the hotel
– Convenient location near town centre and rail station
Other places to stay in North Wales
North Wales Luxury Spa Hotels
North Wales boasts a selection of luxury spa hotels that offer an unparalleled retreat for those seeking relaxation and rejuvenation. With stunning landscapes and a tranquil atmosphere, these hotels provide the perfect backdrop for indulging in luxurious spa treatments and unwinding in serene surroundings.
Hilton Garden Inn Snowdonia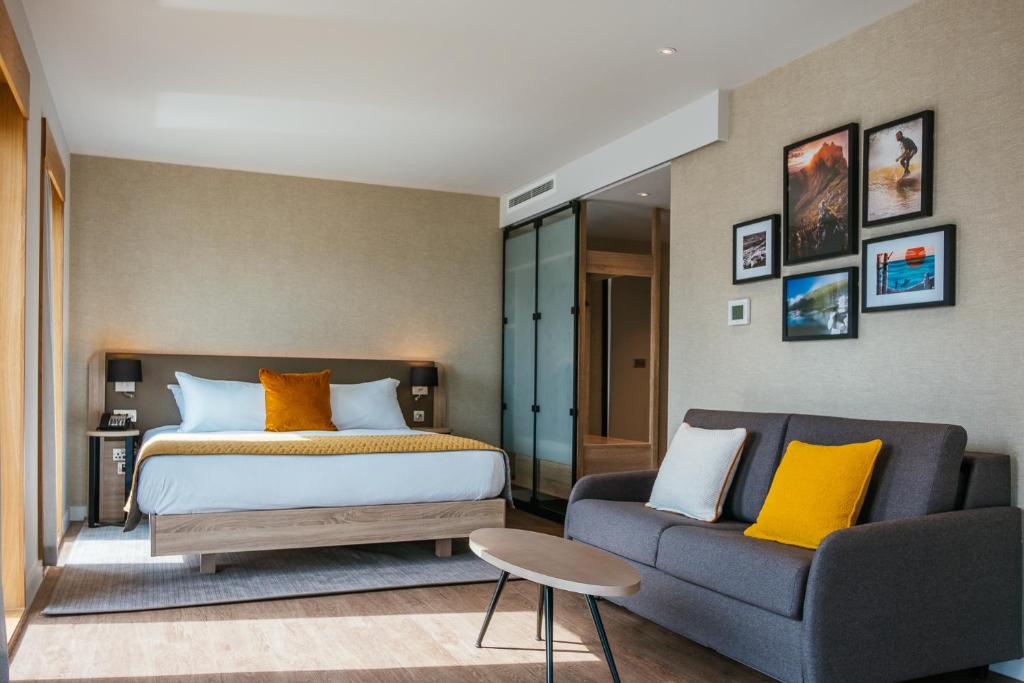 Opened in August 2020, Hilton Garden Inn Snowdonia is a luxurious 4-star hotel located in Conwy, just 20 km from Llandudno Pier. The hotel boasts a beautiful garden, a terrace, and a bar for guests to relax and unwind. With its fitness centre and free WiFi throughout the property, guests can stay active and connected during their stay. The air-conditioned rooms offer modern amenities such as flat-screen TVs with satellite channels and safety deposit boxes. The hotel also provides room service, a 24-hour front desk, and luggage storage for convenience. Guests can enjoy a delicious buffet breakfast with options including Full English/Irish or vegetarian dishes at the on-site restaurant which specializes in British cuisine. Vegetarian, vegan, and dairy-free options are also available upon request. For outdoor enthusiasts, the area surrounding the hotel is ideal for hiking and cycling adventures with bike hire services available on site. Additionally, there is a business center for those traveling on business as well as vending machines stocked with snacks and drinks for added convenience. With popular attractions such as Snowdon Mountain nearby (32 km) and Bodelwyddan Castle (36 km), Hilton Garden Inn Snowdonia offers an excellent location for exploring the beauty of North Wales.
– Newly opened luxury spa hotel
– Beautiful garden and terrace
– Fitness center for active guests
– Delicious buffet breakfast with vegetarian options
– Convenient location near popular attractions
Bodysgallen Hall and Spa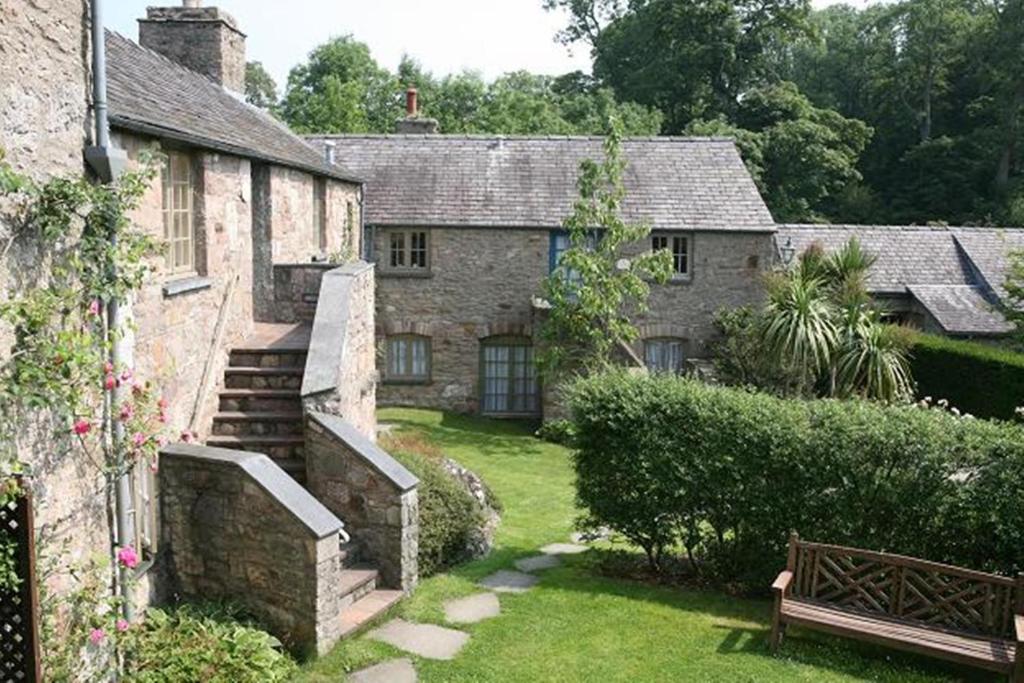 Located in a Grade I listed 17th-century hall, Bodysgallen Hall and Spa offers an exquisite luxury experience in the heart of Wales. Set within 200 acres of private estate, guests can indulge in breathtaking views of Snowdonia and Conwy Castle. The elegant guestrooms provide a serene setting with picturesque views over the gardens and parkland. The hotel's award-winning restaurant, The Dining Room, serves up delectable dishes made from locally sourced produce, earning it 3 AA Rosettes. In addition to the outstanding culinary offerings, guests can relax and rejuvenate at the spa which features a large swimming pool, sauna, steam room, spa bath, relaxation room and club room. Qualified therapists pamper visitors with treatments using renowned brands such as Environ, Aromatherapy Associates, CACI and Jessica products (additional cost). For those looking for more privacy or proximity to the spa facilities, individual cottages are available on the premises. Traditional afternoon tea and light refreshments can also be enjoyed in various charming settings throughout the property.
– Breathtaking views of Snowdonia and Conwy Castle
– Luxurious guestrooms with garden or parkland views
– Award-winning restaurant offering locally sourced food
– Extensive spa facilities including swimming pool and sauna
– Individual cottages with private gardens available
North Wales Spa Hotels Information
| | |
| --- | --- |
| 🛎️ Spa Hotels in North Wales | 5 |
| 💵 Hotels Prices From | $155 |
| 💵 Highest price | $1566 |
| 🥇 Average Review Score | 8.4/10 |
| 🛏️ Average number of Rooms | 51 |
Top SPA hotels in North Wales
| | |
| --- | --- |
| The Quay Hotel and Spa | 8.7/10 |
| Imperial Hotel | 8.6/10 |
| Tre-Ysgawen Hall & Spa (Llangefni) | 8.3/10 |
| Bodysgallen Hall and Spa | 8.3/10 |
| Hilton Garden Inn Snowdonia | 8/10 |
FAQ
Can you recommend any luxury spa hotels in North Wales?
Absolutely! One highly recommended luxury spa hotel in North Wales is the Bodysgallen Hall and Spa. This stunning hotel offers a range of luxurious spa treatments, including massages, facials, and body wraps. The hotel also features a beautiful indoor pool, sauna, and steam room, providing the ultimate relaxation experience for guests. With its picturesque location and top-notch facilities, Bodysgallen Hall and Spa is the perfect choice for a luxurious spa getaway in North Wales.
What amenities can I expect at luxury spa hotels in North Wales?
Luxury spa hotels in North Wales offer a wide range of amenities to ensure guests have a truly indulgent experience. Some common amenities include state-of-the-art fitness centers, indoor swimming pools with jacuzzis or hydrotherapy jets, saunas or steam rooms for relaxation purposes post-treatment as well as various dining options serving delicious gourmet cuisine made from locally sourced ingredients. Additionally, many luxury spa hotels offer activities such as yoga or meditation classes to further enhance your wellness journey.
Are there any outdoor activities available near luxury spa hotels in North Wales?
Absolutely! One of the major advantages of staying at a luxury spa hotel in North Wales is that you'll have plenty of outdoor activities available right at your doorstep. From exploring stunning coastal paths to hiking through breathtaking national parks like Snowdonia National Park or enjoying horseback riding on one of the region's scenic trails – there's something for everyone seeking an adventurous escape alongside their luxurious retreat.
Do luxury spa hotels provide custom packages for special occasions or events?
Yes! Many luxury spa hotels in North Wales offer custom packages specifically designed for special occasions such as birthdays or anniversaries. These packages typically include additional perks like champagne upon arrival, romantic dinners by candlelight or couples' massages to make your celebration extra memorable. It's always advisable to check with the hotel in advance to see what options they have available and if they can tailor a package to suit your specific needs.
What is the best time of year to visit luxury spa hotels in North Wales?
North Wales is beautiful throughout the year, so it depends on your preferences. Spring and summer offer pleasant weather with longer daylight hours, making it ideal for enjoying outdoor activities or exploring the region's stunning landscapes. Autumn showcases vibrant foliage colors and crisp air, creating a cozy atmosphere perfect for spa retreats. Winter brings a magical ambiance with possibilities for warming up by the fireplace after indulging in luxurious spa treatments. Ultimately, any time of year can be wonderful for visiting luxury spa hotels in North Wales
Popular Spa Hotels destinations