Welcome to Cape Town, South Africa, one of the most beautiful cities in the world. Known for its stunning beaches, vibrant culture and breathtaking landscapes, Cape Town is also home to some of the world's best spa hotels. Whether you're looking for a relaxing massage or a full day of pampering, these luxurious retreats offer everything you need to unwind and rejuvenate.
From the moment you arrive at one of these spa hotels, you'll be surrounded by beauty and tranquility. The serene surroundings and peaceful ambiance will help you relax and forget about all your worries. As you indulge in soothing treatments like aromatherapy massages, hydrotherapy baths or reflexology sessions, your body will feel refreshed and rejuvenated. You can also enjoy a variety of other activities such as yoga classes or guided meditation sessions to enhance your overall sense of well-being.
The spa hotels in Cape Town are truly exceptional. They offer a range of services that cater to every individual's unique needs. From couples' retreats to solo getaways, these luxurious havens provide an escape from everyday life that is hard to resist. So if you're looking for a way to unwind and recharge your batteries while surrounded by stunning natural landscapes and top-notch hospitality – look no further than spa hotels in beautiful Cape Town!
Cape Town Most Relaxing Spa Resorts and Hotels
Zest Boutique Hotel by The Living Journey Collection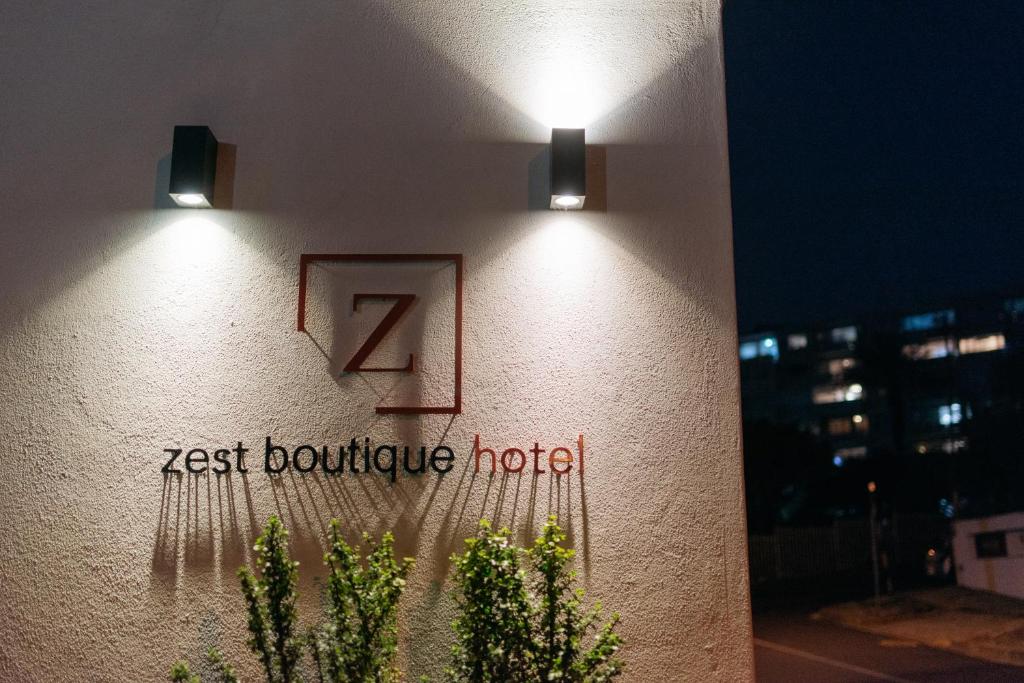 Villa Zest Boutique Hotel by The Living Journey Collection is located in the Green Point area of Cape Town, within walking distance from the Green Point Stadium and the V&A Waterfront. The hotel's Bauhaus-inspired rooms are equipped with flat-screen TVs and iPod docking stations, decorated with a combination of modern and retro furnishings. With its proximity to the Cape Town International Convention Centre and only a few minutes' drive away from beaches like Camps Bay and Clifton, Villa Zest Boutique Hotel is an ideal destination for business or leisure travelers. Guests can relax in the Bedouin garden, take a dip in the 10-meter pool, or enjoy drinks by the outdoor fireplace or on the rooftop terrace featuring contemporary art. Some of its pros include:
– Convenient location near popular attractions
– Unique design concept combining modernity and retro style
– Beautiful outdoor spaces including a pool, lounge areas and terrace
– Complimentary drink upon arrival for guests.
Future Found Sanctuary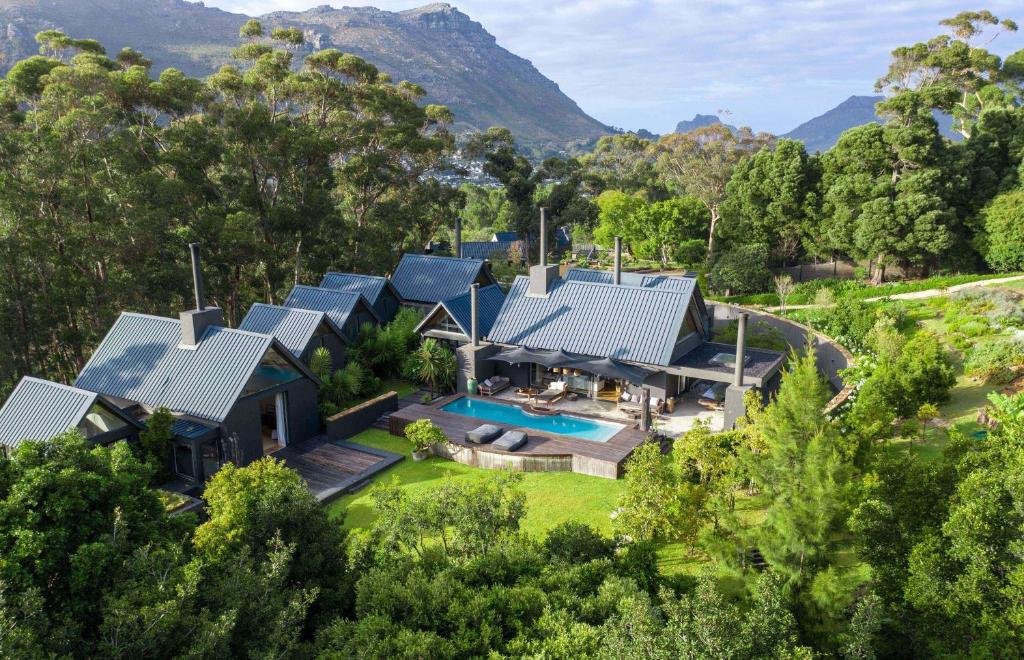 Future Found Sanctuary is a newly opened luxury hotel located in Cape Town, just 2.6km from World of Birds. With stunning mountain views, the 5-star hotel offers an outdoor swimming pool, fitness centre and garden for guests to relax and rejuvenate. The rooms are air-conditioned with a flat-screen TV, terrace and private bathroom with shower. Guests can enjoy an à la carte breakfast daily along with room service or cooking in the shared kitchen. The hotel also organizes tours for guests and has a business centre as well as laundry services available.
Pros:
– Beautiful mountain views
– Outdoor swimming pool and fitness centre available
– Organized tours for guests
– Air-conditioned rooms with flat-screen TVs
– À la carte breakfast served daily
River Manor Boutique Hotel by The Living Journey Collection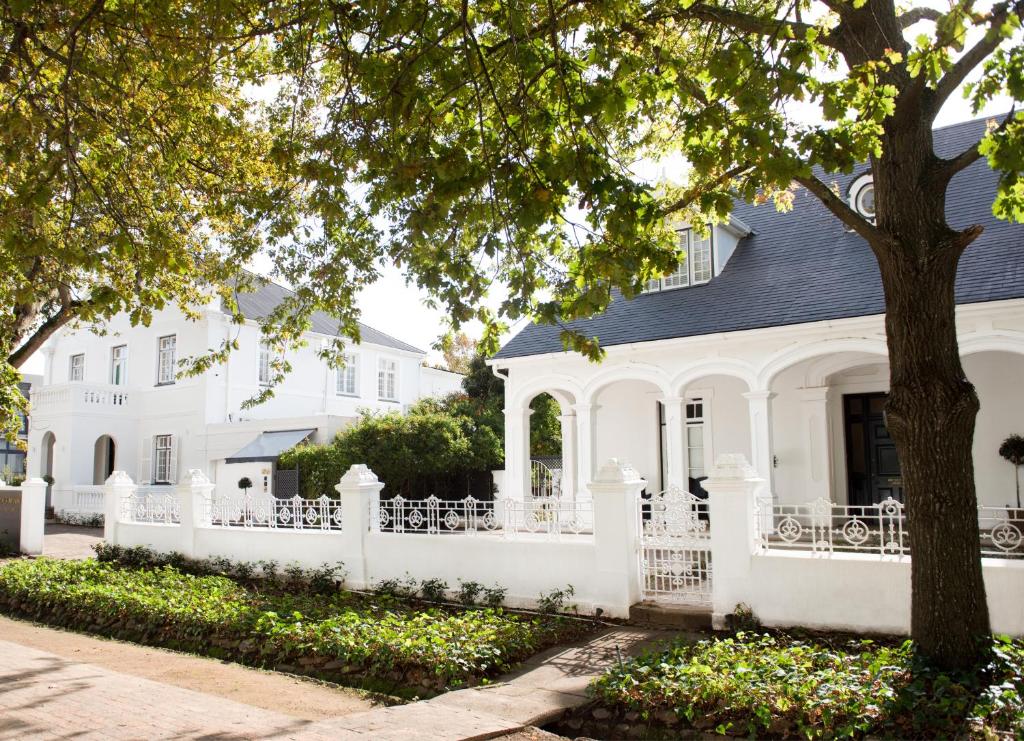 River Manor Boutique Hotel by The Living Journey Collection is a luxurious hotel located in the charming town of Stellenbosch, South Africa. Situated on the banks of the Eerste River and housed in two historic manor houses surrounded by landscaped gardens, this hotel offers guests a blend of classic Cape antiques with modern amenities. The rooms are spacious and air-conditioned featuring satellite TV, private bathrooms and comfortable seating areas.
– Two swimming pools set in beautiful gardens
– Ideal location for exploring Stellenbosch's shops and restaurants
– Library available for guests to relax or catch up on work
– Lounge and dining areas overlook the lush terraces with exquisite views
– Within walking distance to Stellenbosch University
Other places to stay in Cape Town
Cape Town Luxury Spa Hotels
Cape Town boasts a wide range of luxury spa hotels that offer unparalleled comfort and rejuvenation to travelers. These hotels are known for their exceptional service, world-class amenities, and serene locations that provide a truly indulgent experience.
President Hotel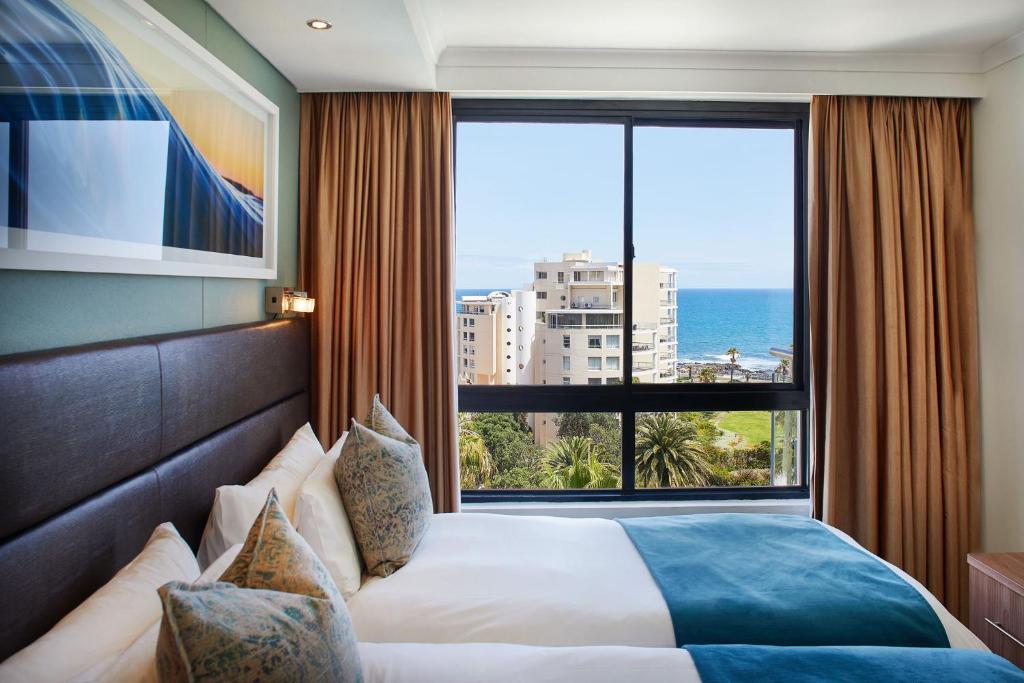 Located just a 3-minute walk from Queen's Beach in Cape Town, President Hotel is a luxurious retreat that offers stunning views of Lion's Head Mountain and the Atlantic Ocean. The hotel features an infinity pool and a lovely terrace bar where you can enjoy your drinks while taking in the panoramic views. With contemporary styled air-conditioned rooms, all equipped with flat screen TVs, semi self-catering kitchenettes with tea/coffee making facilities, bar fridges and microwaves for your convenience. The Island Restaurant serves both buffet and a la carte menu options in a casual setting while the Senate Bar offers cocktails along with other drinks. For travelers looking to explore Cape Town's many attractions can purchase hop-on-hop-off bus tickets at the travel desk right within the hotel premises or take advantage of its proximity to some popular places like V&A waterfront which is only 6 km away from the property.
– Infinity pool
– Panoramic views of Lion's Head Mountain and Atlantic Ocean
– Proximity to local attractions like V&A waterfront
– Semi self-catering kitchenettes available for use
– Hop-on-hop-off bus tickets sold at travel desk
The Commodore Hotel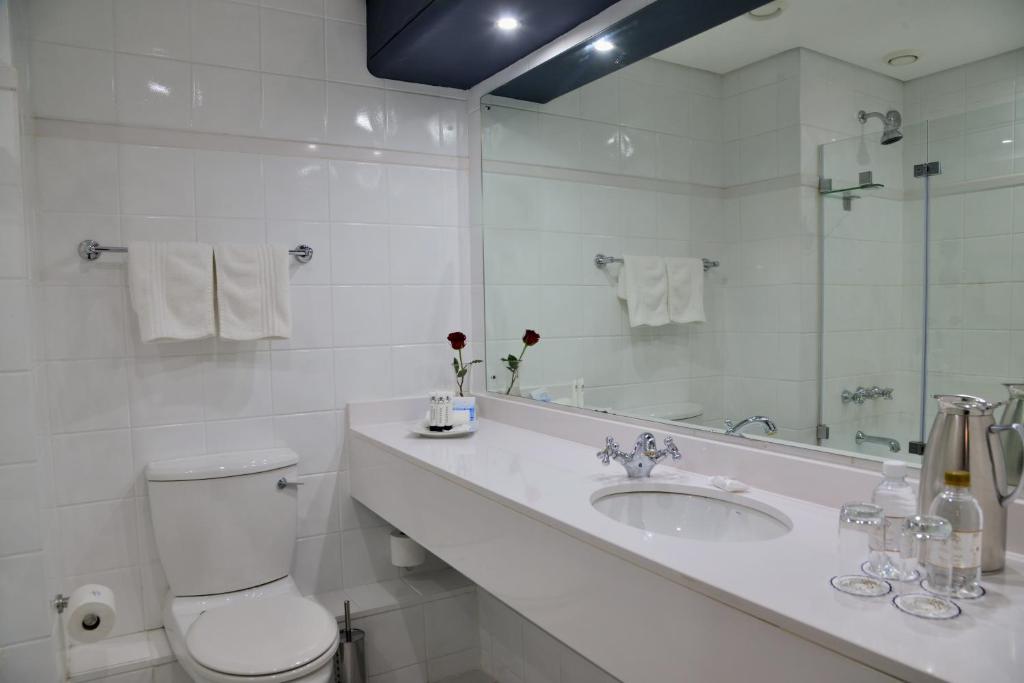 The Commodore Hotel is a luxurious establishment with stunning views of Table Bay and Table Mountain. It is decorated in a nautical-themed design, which adds to its exquisite ambiance. The hotel features an outdoor swimming pool and sauna, fitness and massage facilities, 24-hour room service, and reception. Its air-conditioned rooms have free Wi-Fi, satellite TV, private bathrooms with bathtubs, and some have balconies offering magnificent views of the Atlantic or Table Mountain. The business center offers complimentary internet access for guests' convenience. Clipper Restaurant provides an à la carte menu featuring seafood dishes and regional wines while the Admiralty Bar and Lounge offers a 24-hour cocktail menu.
Pros:
– Perfect location adjacent to the V&A Waterfront
– Beautifully designed nautical theme
– Outdoor swimming pool with stunning views
– Luxurious spa facilities
– Exceptional service from the polite staff
Mount Nelson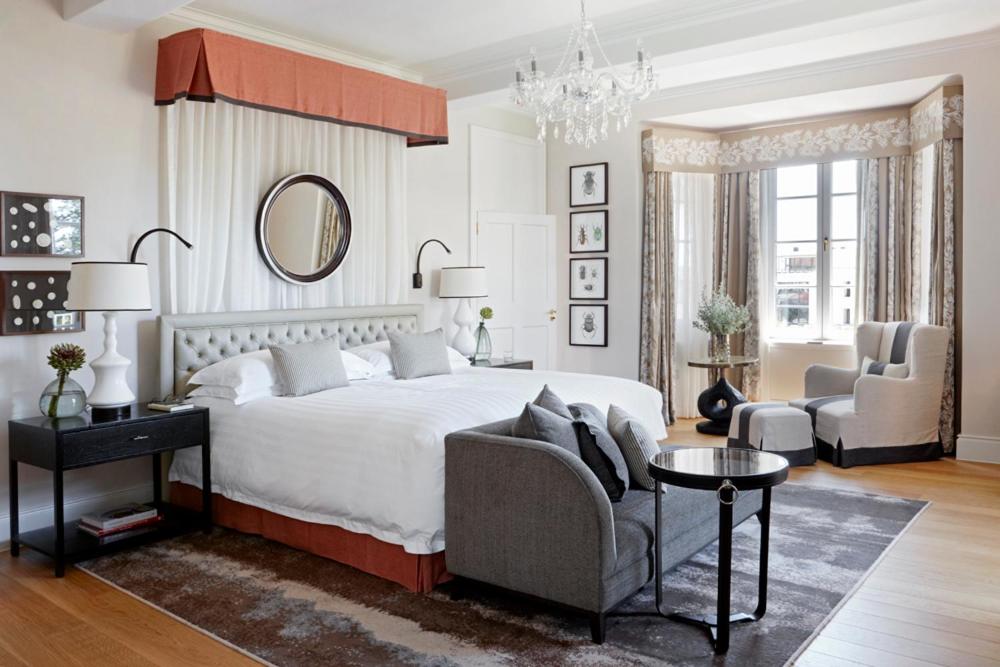 Situated in the heart of Cape Town, Mount Nelson is a luxurious hotel that boasts excellent 5-star quality and service. The hotel features marble bathrooms and specially designed furniture, making each unit an exclusive retreat after a long day. Guests can also enjoy the famous afternoon tea on the terrace or take a dip in one of the pools. With extensive wellness facilities including a tennis court, guests are ensured to have a memorable stay at this tranquil oasis in the bustling city centre. The hotel's multilingual concierge staff is happy to take care of all your requests.
– Luxurious accommodations with specially designed furniture
– Famous afternoon tea served on the terrace
– Extensive wellness facilities including tennis court
– Multilingual concierge staff for all guest requests
5 Star Spa Hotels in Cape Town
Cape Town offers a selection of luxurious 5-star spa hotels that provide guests with the ultimate pampering experience. From serene settings to state-of-the-art facilities, these hotels offer an array of treatments and services that cater to all wellness needs. Whether you're looking for a relaxing massage or an immersive spa retreat, Cape Town has something for everyone.
Angala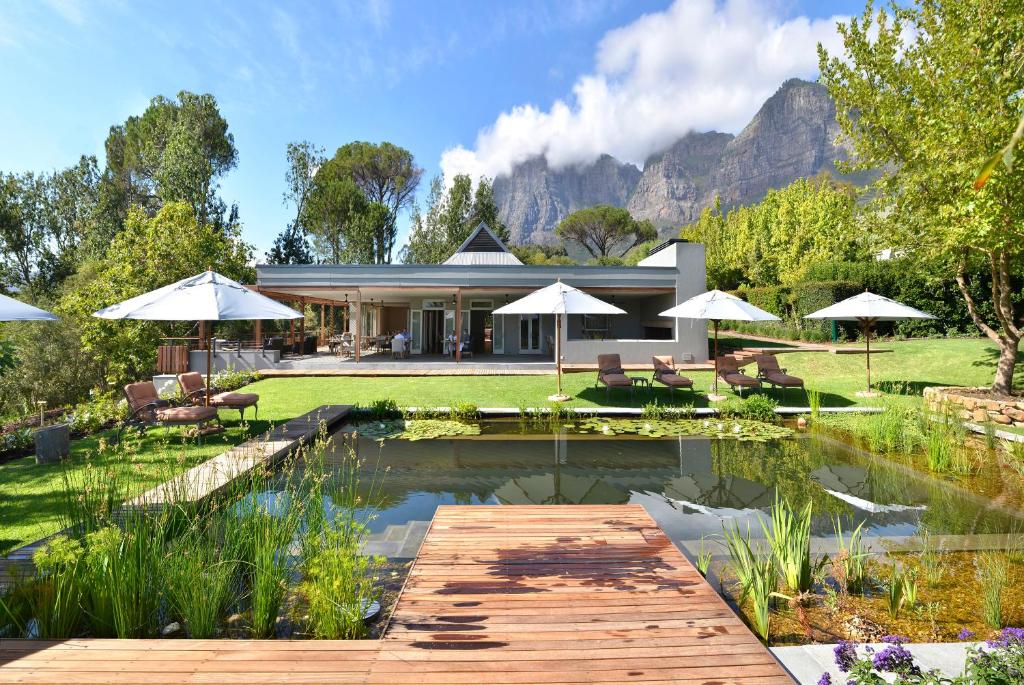 Angala is a charming boutique hotel located in Paarl, in the heart of the Cape Winelands. Surrounded by majestic mountains, this elegant hotel offers luxurious accommodation and conference facilities. Guests can enjoy spacious rooms and suites decorated with sculptures and selected decoration items, featuring natural colors. Angala also boasts an outdoor pool with panoramic views of the surrounding mountains, as well as an infrared sauna, steam room, ozonated solar heated pool with spa. For dining options, guests can try the delicious breakfast buffet served every morning or dine at the hotel's restaurant which opens up onto a terrace with stunning views of Du Toits Kloof Mountains.
– Excellent location in the heart of Cape Winelands
– Private and spacious rooms and suites
– Panoramic views from outdoor natural pool
– Great spa facilities for relaxation
– Delicious breakfast buffet
Lanzerac Hotel & Spa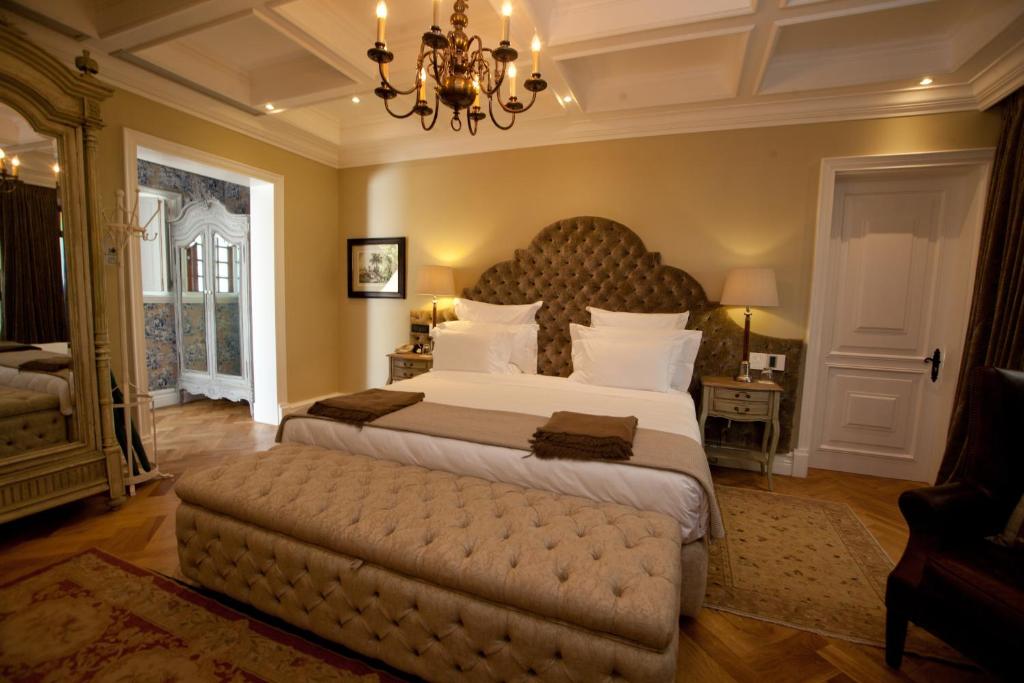 Nestled on a private wine estate surrounded by the stunning Helderberg Mountains, Lanzerac Hotel & Spa is an oasis of tranquility in the Jonkershoek Valley. Guests can enjoy indulgent spa treatments in one of eight private treatment rooms, as well as relax by two outdoor pools and one heated indoor pool. The hotel features two restaurants- The Manor Kitchen for classical dinners with contemporary influences and Taphuis restaurant for light meals. Additionally, there is a Deli featuring homemade jams, fresh produce, cheese and charcuterie platters and picnic baskets. Visitors can also enjoy complimentary wine tasting at the working winery found on site.
– Private wine estate setting
– Indulgent spa facilities
– Complimentary wine tasting
– Two restaurants and deli offering delicious food options
– Indoor and outdoor pools
The Alphen Boutique Hotel & Spa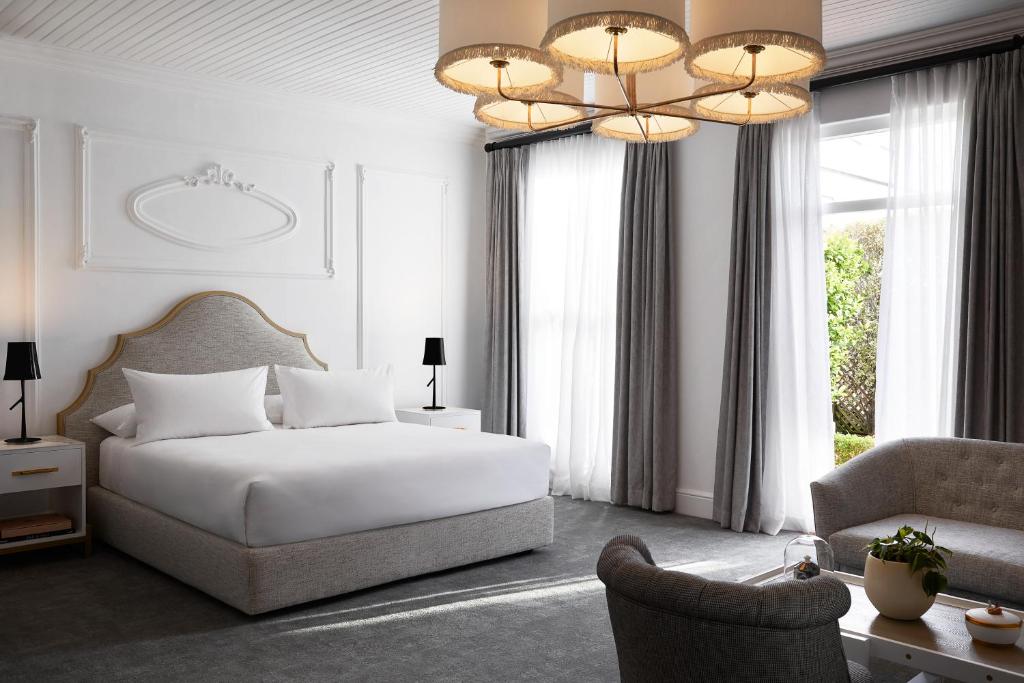 The Alphen Boutique Hotel & Spa is a luxurious hotel surrounded by beautiful gardens. Guests can enjoy elegant and air-conditioned rooms, equipped with free Wi-Fi, flat-screen TVs with satellite channels, iPod docking stations, minibars, Illy coffee machines, and luxury toiletries in the double basin bathrooms. The outdoor pool has a sun-lounger terrace where visitors can unwind after exploring Cape Town's city centre or False Bay which are both just 30 minutes away by car. Additionally, guests can request a shuttle to Cape Town International Airport which is also 30 minutes from the hotel.
– Beautiful landscaped garden
– Well-equipped and luxurious rooms
– Outdoor pool with a sun-lounger terrace
– Close proximity to Cape Town's city centre and False Bay
– Shuttle service available to/from Cape Town International Airport
Spa Hotels in Downtown Cape Town
Downtown Cape Town boasts a range of luxurious Spa Hotels that offer visitors unparalleled relaxation experiences. These hotels are designed to cater for the needs of discerning travelers seeking pure indulgence and rejuvenation in a serene environment.
The Andros Boutique Hotel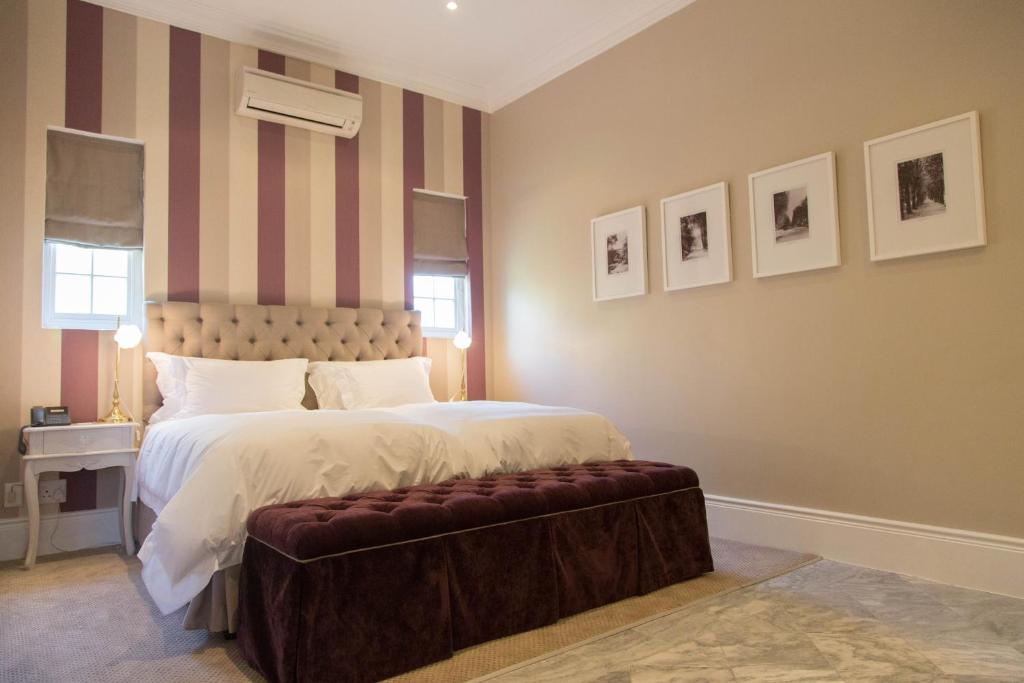 The Andros Boutique Hotel is located in the peaceful suburb of Claremont, just a short drive away from Cape Town's bustling city centre. The hotel boasts charming country chic rooms that are individually decorated in an elegant style, with some offering stunning panoramic views of the surrounding mountains and gardens. Guests can also take advantage of the hotel's facilities, including an outdoor swimming pool, gym and sauna. For those looking to unwind and relax, the Beauty Salon Ginkgo Spa offers personalised treatments in one of their two treatment rooms. The à la carte restaurant serves up delicious country cuisine with a French influence in an intimate setting, while guests can enjoy pre-dinner drinks or cocktails at the champagne room.
Pros:
– Peaceful location away from busy city centre
– Beautifully decorated rooms
– On-site gym and sauna for fitness enthusiasts
– Personalised treatments available at Beauty Salon Ginkgo Spa
– Delicious food served at à la carte restaurant
Cape Town Spa Hotels Information
| | |
| --- | --- |
| 🛎️ Spa Hotels in Cape Town | 10 |
| 💵 Hotels Prices From | $91 |
| 💵 Highest price | $867 |
| 🥇 Average Review Score | 9.1/10 |
| 🛏️ Average number of Rooms | 92 |
Top SPA hotels in Cape Town
| | |
| --- | --- |
| Future Found Sanctuary | 9.8/10 |
| The Andros Boutique Hotel | 9.5/10 |
| Zest Boutique Hotel by The Living Journey Collection | 9.4/10 |
| Mount Nelson | 9.4/10 |
| Lanzerac Hotel & Spa | 9.4/10 |
FAQ
What are some of the best spa hotels in Cape Town?
Cape Town offers a variety of luxurious spa hotels. Some of the best ones include One&Only Cape Town, The Twelve Apostles Hotel and Spa, and The Westin Cape Town. One&Only Cape Town has an award-winning spa featuring treatments inspired by African traditions. The Twelve Apostles Hotel and Spa is located on the scenic Atlantic Ocean coastline and offers a tranquil spa experience with breathtaking views. Finally, The Westin Cape Town has a five-star Heavenly Spa that provides customized treatments to help guests relax and rejuvenate.
How much do spa hotels in Cape Town cost?
The price of a stay at a luxury spa hotel in Cape Town will depend on factors such as location, amenities offered, and time of year. Generally speaking, rates for these types of properties can range from around $200 to $1,000 USD per night or more depending on your choice. To get the best deals on luxury spa hotels in Cape Town it is recommended you book well in advance as prices change frequently.
What amenities can I expect at a luxury hotel with a spa in Cape town?
Luxury hotels with spas often provide guests with exceptional amenities such as infinity pools looking out over spectacular vistas, state-of-the-art gyms equipped with personal trainers ready to lead fitness classes such yoga or Pilates, steam rooms where you can relax after completing your workout routine or full-service spas where you can enjoy body treatments specifically designed for relaxation or rejuvenation.
Are there any all-inclusive luxury spa resorts available in Cape Town?
While several all-inclusive resorts exist near Capetown like Montagu Springs Resort they typically don't offer extensive health/wellness programs that are associated with upscale 5- star facilities offering complete packages including gourmet cuisine options from around the world , spas featuring express services like mid-day massages before returning to work sessions among others. In general, travelers looking for these types of amenities will need to carefully review the offerings at each property before booking their stay.
How can I book a spa hotel in Cape Town?
There are several ways to book luxury spa hotels in Cape Town. You can use travel agencies such as Expedia, Booking.com, or Travelocity to compare rates and find the best deals. Some luxury hotels also offer loyalty programs that allow you to accrue points towards free stays and other perks. Alternatively, you may be able to secure better rates by contacting the hotel directly and asking about any current promotions or discounts like seasonal packages among others that they might have on offer which are not advertised online.
Popular Spa Hotels destinations