Welcome to the enchanting land of Wales, nestled in the mesmerizing United Kingdom. In this article, we embark on a luxurious journey through the breathtaking accommodations that adorn this beautiful country. Known for its rich history, vibrant culture, and stunning landscapes, Wales offers a plethora of opulent hotels for those seeking an indulgent escape.
From majestic castles transformed into lavish retreats to modern boutique hotels exuding elegance and charm, Wales has it all. Immerse yourself in the grandeur of ancient architecture while enjoying world-class amenities and impeccable service. Whether you prefer sweeping coastal views or idyllic countryside settings, these luxury dwellings offer a sanctuary from the outside world.
Prepare to be captivated by exquisite interiors adorned with plush furnishings and designer touches. Indulge your senses with Michelin-starred gastronomy that celebrates local produce and traditional Welsh delicacies. Unwind in lavish spa facilities offering rejuvenating treatments inspired by ancient rituals.
Join us as we explore the epitome of luxury hospitality in Wales – where every stay promises an unforgettable experience filled with opulence and refinement.
Most Luxurious Hotels in Wales
St Brides Spa Hotel (Saundersfoot)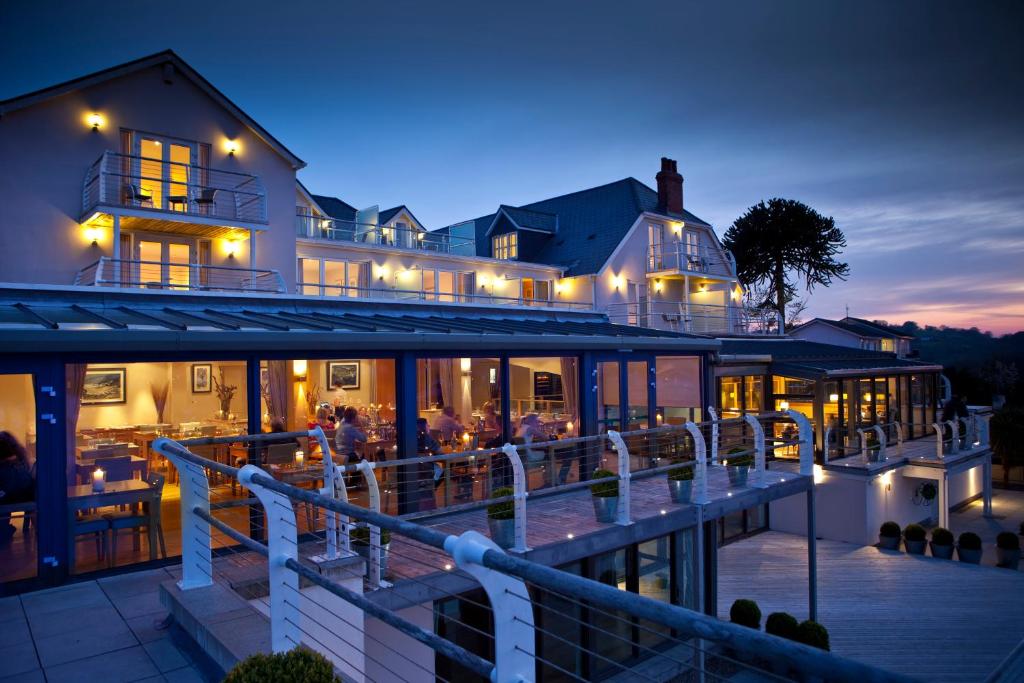 The award-winning St Brides Spa Hotel is a luxurious retreat perched above Saundersfoot Harbour in the stunning Pembrokeshire National Park. This privately owned hotel offers guests breathtaking views over the harbour, beach, and coastline. The hotel's cliff-edge Marine Spa is a haven of relaxation, featuring a thermal suite with various indulgent facilities such as a salt infusion room, aroma steam room, and herbal rock sauna. Guests also have access to the hydrotherapy pool and fitness suite during their stay. The individually styled bedrooms are decorated in a light and airy coastal theme, each offering a big bed, powerful shower, and lavish bathroom complete with bathrobes. For those seeking an elevated experience, rooms with sea views come equipped with balconies where guests can unwind while enjoying the sight of boats drifting in and out of the harbor below. At the heart of St Brides is the AA rosette Cliff Restaurant which offers versatile menus highlighting intense flavors using fine Pembrokeshire produce. Floor-to-ceiling windows provide panoramic views for diners to enjoy while savoring their meals. Pros:
– Stunning sea views from rooms with balconies.
– Access to spa facilities included for residents.
– Outdoor infinity pool overlooking Saundersfoot harbor.
– Versatile menus featuring locally landed fish at the AA rosette Cliff Restaurant.
– Prime location within Pembrokeshire National Park for exploring nature trails and coastal walks.
voco St. David's Cardiff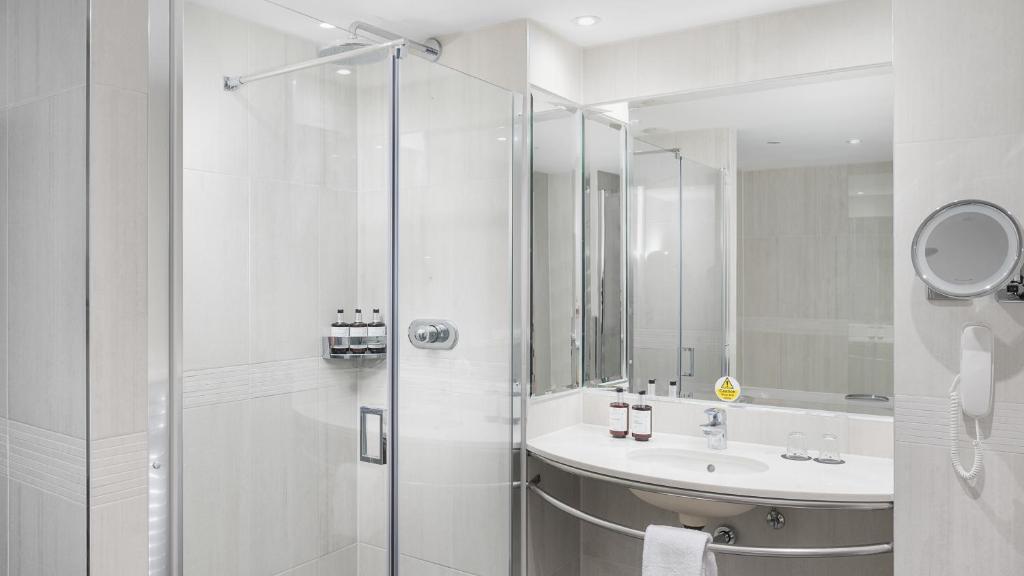 Located in a striking building with breathtaking views of Cardiff Bay, voco – St David's Cardiff is a luxurious 5-star hotel that boasts an impressive range of amenities. The beautifully designed bedrooms offer a truly indulgent experience, with some featuring private balconies and all equipped with luxury bathrooms. Guests can unwind at the award-winning Spa at St David's, which includes a swimming pool, hydrotherapy pools, a fitness studio, and relaxation room. The on-site restaurant, Tir a Mor, offers exquisite dining options alongside its waterside terrace. The hotel also features a bar serving cocktails, wine, and craft beer. For those seeking extra pampering, indulgent beauty treatments are available upon request (subject to availability). With its proximity to Cardiff Docks and just 2 miles from the city centre, voco – St David's Cardiff is an ideal choice for both leisure and business travelers alike. Additional conveniences include meeting and conference facilities as well as two adjacent paid car parks.
– Iconic building with stunning views of Cardiff Bay
– Sumptuous bedrooms with luxury bathrooms
– Award-winning spa with swimming pool and hydrotherapy pools
– On-site restaurant offering waterside dining
– Proximity to vibrant Cardiff Docks and city centre
Ty Gwyn Hotel (Betws-y-coed)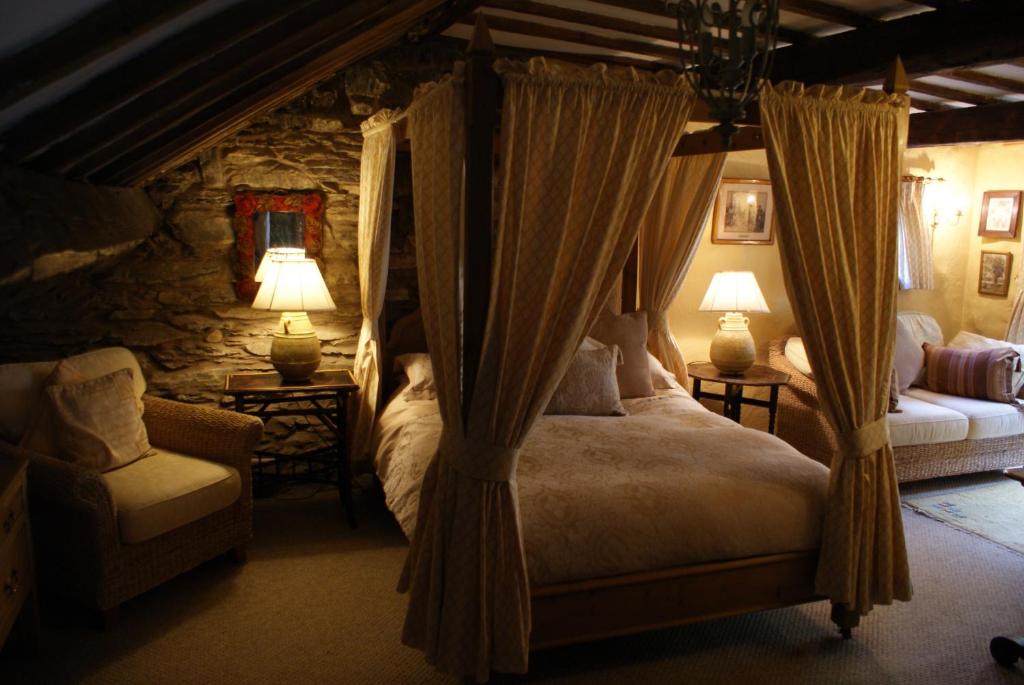 Located in the heart of Betws-y-Coed, within the stunning Snowdonia National Park, the Ty Gwyn Hotel is a renowned and multi-award-winning centuries-old coaching inn. Stepping into this charming hotel feels like stepping back in time with its beamed ceilings and beautifully appointed bedrooms. A highlight of staying at Ty Gwyn is undoubtedly its exceptional international cuisine, which showcases the best of fresh local produce. With its warm and welcoming atmosphere, attentive service, and prime location amidst breathtaking natural beauty, Ty Gwyn Hotel offers an unforgettable luxury experience.
Pros:
– Prime location within Snowdonia National Park
– Charming centuries-old coaching inn with beamed ceilings
– Beautifully appointed bedrooms for a comfortable stay
– Exceptional international cuisine using fresh local produce
– Warm and welcoming atmosphere with attentive service
Other places to stay in Wales
Luxury Hotels in Downtown Wales
Downtown Wales boasts a collection of luxury hotels that showcase the epitome of elegance and sophistication. With their prime locations in the heart of the city, these accommodations offer convenience and easy access to prominent landmarks, shopping districts, and vibrant nightlife. Guests are treated to impeccable service, exquisite design, and luxurious amenities. From opulent suites with breathtaking city views to lavish dining experiences that tantalize the taste buds, these downtown hotels in Wales provide an indulgent escape for discerning travelers seeking nothing but the finest in hospitality.
manorhaus RUTHIN – manorhaus collection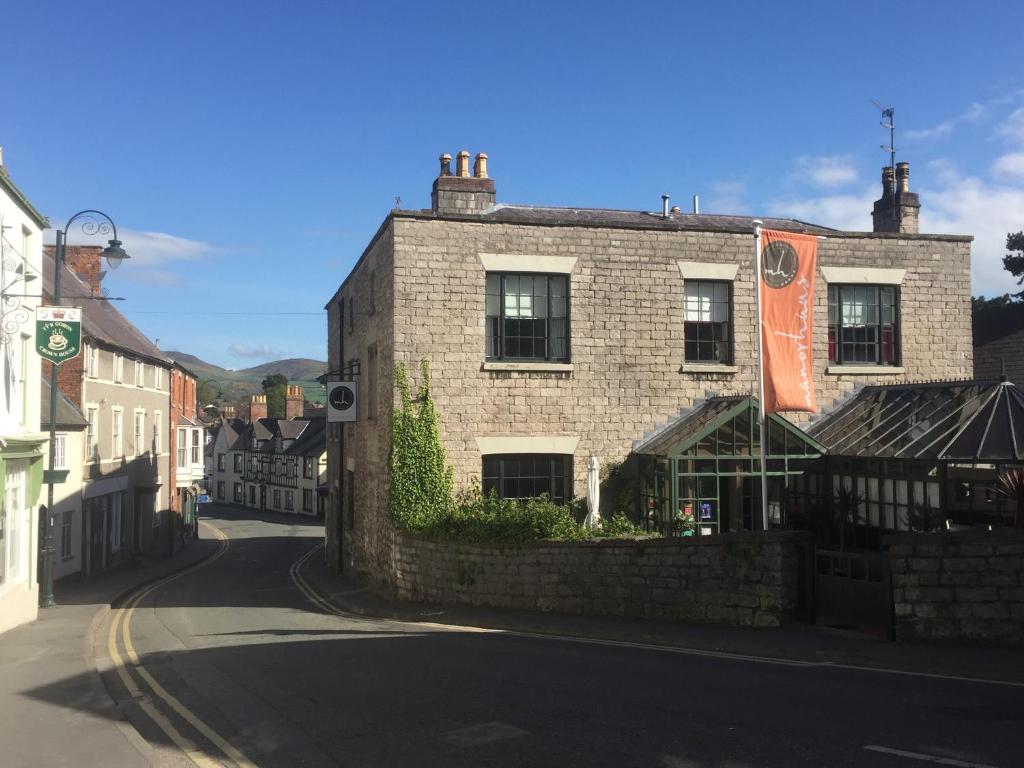 Located in the town center of Ruthin, manorhaus RUTHIN – manorhaus collection is a stunning Grade II listed Georgian townhouse offering an array of luxurious amenities. Guests can indulge in the award-winning restaurant that serves a contemporary seasonal menu or relax in the private cinema and DVD library. The hotel also features a sauna, steam room, and free Wi-Fi. Each individually designed room includes a king-size bed, flat-screen TV with DVD player, tea/coffee making facilities, and en suite bathrooms with bathrobes, slippers, toiletries, and hairdryer. A full English breakfast made with local ingredients is available each morning. The bar offers a selection of fine wines, bottled beers, and Welsh spirits. Situated just 25 miles from Chester in the historic market town of Ruthin at the heart of the Vale of Clwyd, guests can enjoy outdoor activities such as mountain biking on the Clywdian Hills.
Pros:
– Award-winning restaurant serving a contemporary seasonal menu
– Private cinema and DVD library for entertainment
– Sauna and steam room for relaxation
– Individually designed rooms with luxurious amenities
– Convenient location near outdoor activities in the Vale of Clwyd
West Arms Hotel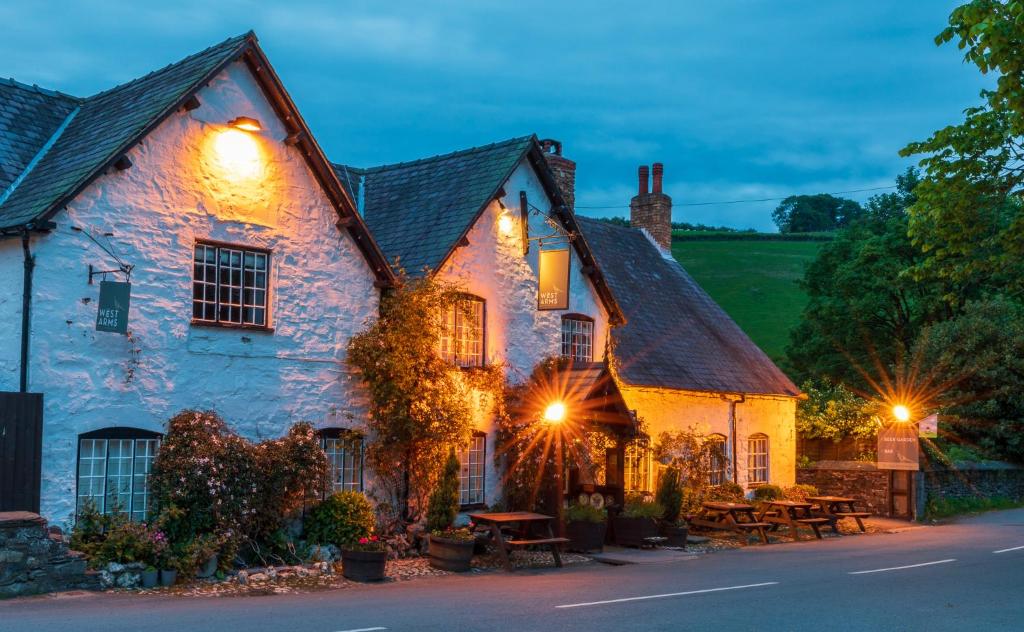 Located in the picturesque Ceiriog Valley, the West Arms Hotel is a charming 16th-century property that exudes character and elegance. With its inglenook log fires, original timbered ceilings, and period furnishings, guests are transported back in time while enjoying modern comforts. The hotel's restaurant has garnered numerous awards for its exceptional service and innovative menu. The 4-star bedrooms offer spaciousness and unique touches, some situated in the oldest parts of the property with breathtaking views of the Berwyn Hills. Guests can savor fresh seasonal produce including local specialties like Ceiriog trout and Welsh Beef at the restaurant. The Lounge Bar provides a relaxed atmosphere to unwind with local real ales while admiring the large fireplace and antique confessional.
– Charming 16th-century property with rich history
– Award-winning restaurant offering creative cuisine
– Spacious 4-star bedrooms with period features
– Scenic views of Berwyn Hills from select rooms
– Relaxed Lounge Bar stocked with local real ales
Bron Eifion Hotel & Wedding Venue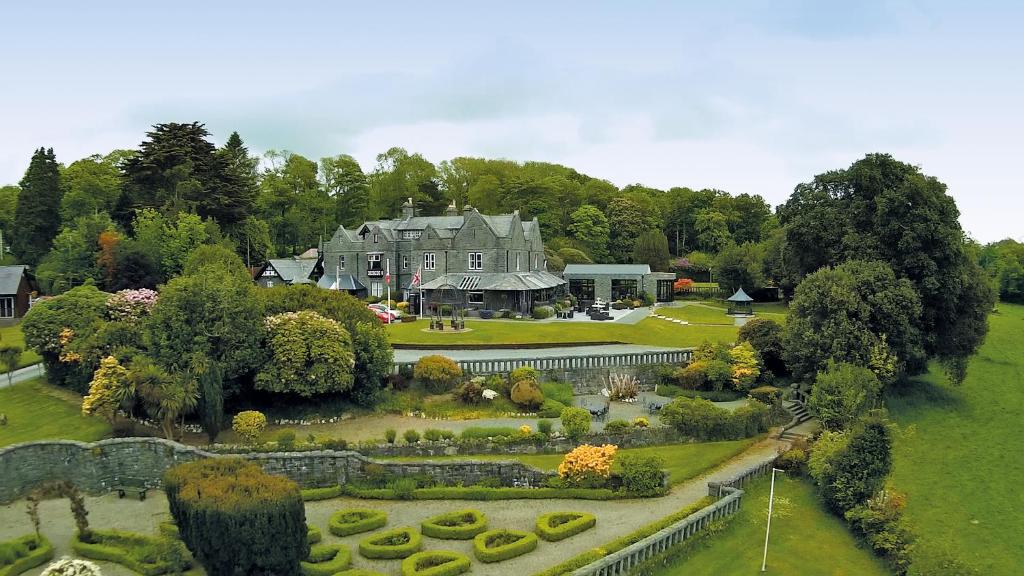 Situated on a serene 5-acre Welsh country estate, Bron Eifion Hotel & Wedding Venue offers a luxurious retreat just a short stroll from the sea. With its fine dining options, spacious bedrooms, and complimentary Wi-Fi, this hotel is the perfect destination for those seeking tranquility and relaxation. The Snowdonia National Park is a mere 15-minute drive away while Cardigan Bay is within half a mile, providing guests with easy access to stunning natural landscapes. Golf enthusiasts will also find several courses in the area, including Criccieth Golf Club which can be reached in just 5 minutes by car. Each of the uniquely decorated bedrooms at Bron Eifion Hotel & Wedding Venue features an ensuite bathroom with both bath and shower facilities. Additionally, guests can enjoy tea/coffee making amenities right in their room. The Garden Room Restaurant serves up delectable dishes made with locally sourced ingredients and provides both indoor and outdoor dining options on its terrace. Indulge in a homemade full Welsh breakfast or savor lunch and dinner daily accompanied by freshly baked bread.
5 Star Luxury Hotels
When it comes to indulgent travel experiences, nothing beats the opulence and sophistication of 5-star luxury hotels. These prestigious establishments offer a haven of elegance, where every detail is meticulously crafted to cater to the most discerning guests. From stunning architectural designs to exquisite furnishings, these hotels radiate an atmosphere of grandeur and exclusivity. Impeccable service awaits visitors as they are greeted by professional staff who anticipate their every need and desire. Fine dining experiences tantalize the taste buds with expertly crafted cuisine that showcases both local flavors and international culinary delights. Spa treatments at these hotels transport guests into a realm of relaxation and rejuvenation, leaving them feeling pampered from head to toe. Each stay at a 5-star luxury hotel promises an unforgettable experience that combines lavish comfort with exceptional attention to detail, ensuring that every guest's desires are not only met but exceeded in ways they never thought possible.
Grove of Narberth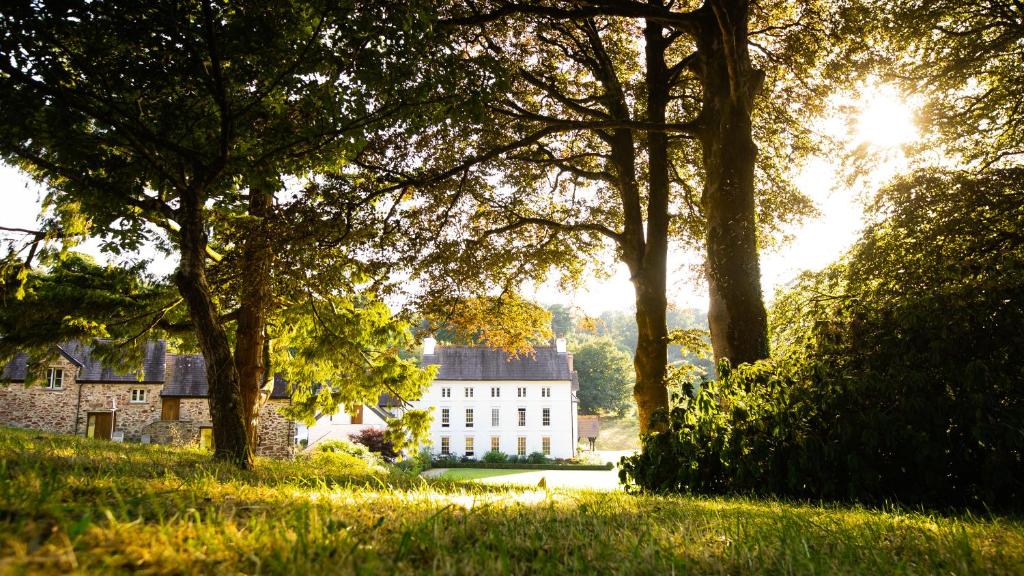 The Grove of Narberth is a luxurious 18th-century country house located in Narberth, Wales. It offers breathtaking views of the town and the Preseli Mountains, surrounded by peaceful meadows. This privately owned 'Restaurant with Rooms' has earned numerous national awards for being the best place to eat and stay in Wales. The stunning bedrooms are beautifully decorated with ornate fireplaces and modern art, providing an elegant and comfortable atmosphere for guests. The large bathrooms feature deep iron baths, under-floor heating, and designer toiletries, ensuring a truly indulgent experience. Guests can choose between two dining options; The Fernery restaurant offers an intimate setting with a choice of a three-course a la carte or an eight-course tasting menu featuring exquisite dishes created using the finest Welsh ingredients. For a more relaxed dining experience, The Artisan Rooms serves grazing boards of Welsh charcuterie, artisan cheese, Welsh lamb and beef, and Pembrokeshire landed fish. The hotel also boasts stunning gardens for guests to explore and is conveniently located just five minutes' drive away from Pembrokeshire National Park. Free parking is available at the hotel.
Pros:
– Spectacular views overlooking Narberth and the Preseli Mountains
– Beautifully decorated bedrooms with ornate fireplaces and modern art
– Luxurious bathrooms with deep iron baths and under-floor heating
– Choice of two dining options offering exceptional food made from fresh local ingredients
– Convenient location near Pembrokeshire National Park
Roch Castle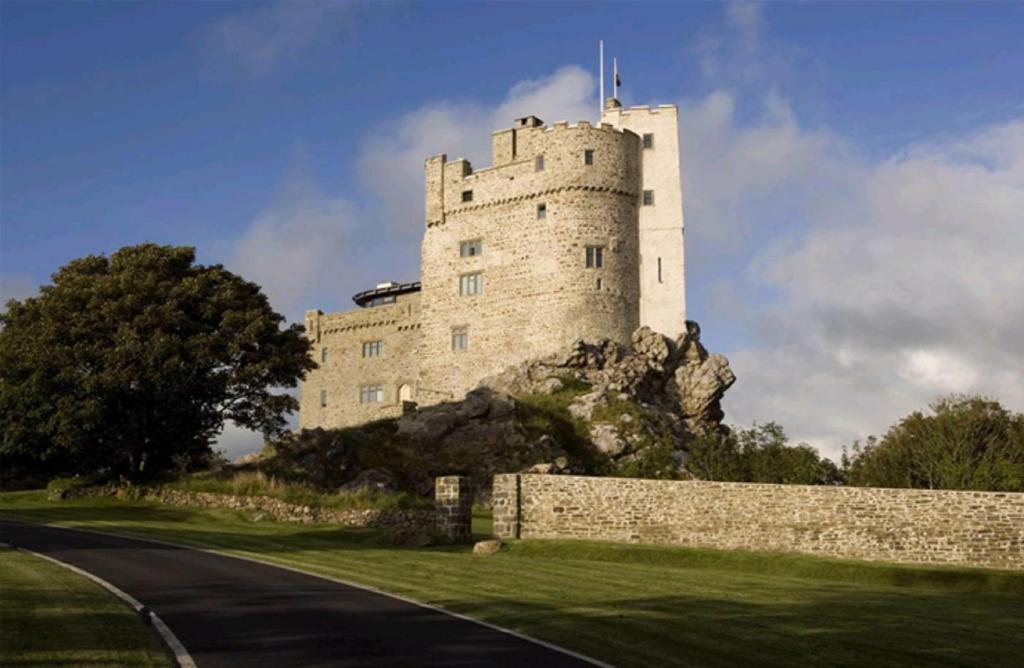 Dating back to the 12th century, Roch Castle is a historic gem offering luxurious guest accommodation perched on a rocky outcrop with stunning views of St Brides Bay. With free parking and WiFi, guests can enjoy a comfortable stay in this ancient castle. Indulge in a delicious breakfast served at Roch Castle before exploring the nearby attractions. Conveniently located around 9 miles east of St David's and approximately 28 miles from Tenby and Saundersfoot, Roch Castle provides easy access to popular destinations. Each guest room features en suite bathroom facilities, some equipped with showers while others boast separate baths and showers. Additionally, guests are provided with bathrobes, slippers, a TV with DVD player, iPod dock, hairdryer, and tea/coffee making facilities. Nature enthusiasts will appreciate the close proximity to the Pembrokeshire Coast National Park which is just a 30-minute drive away.
Pros:
– Rich historical experience in a 12th-century castle
– Spectacular views overlooking St Brides Bay
– Convenient location for exploring nearby attractions
– Luxurious amenities including bathrobes and slippers
– Easy access to the beautiful Pembrokeshire Coast National Park
Gwesty Gadlys Hotel (Cemaes Bay)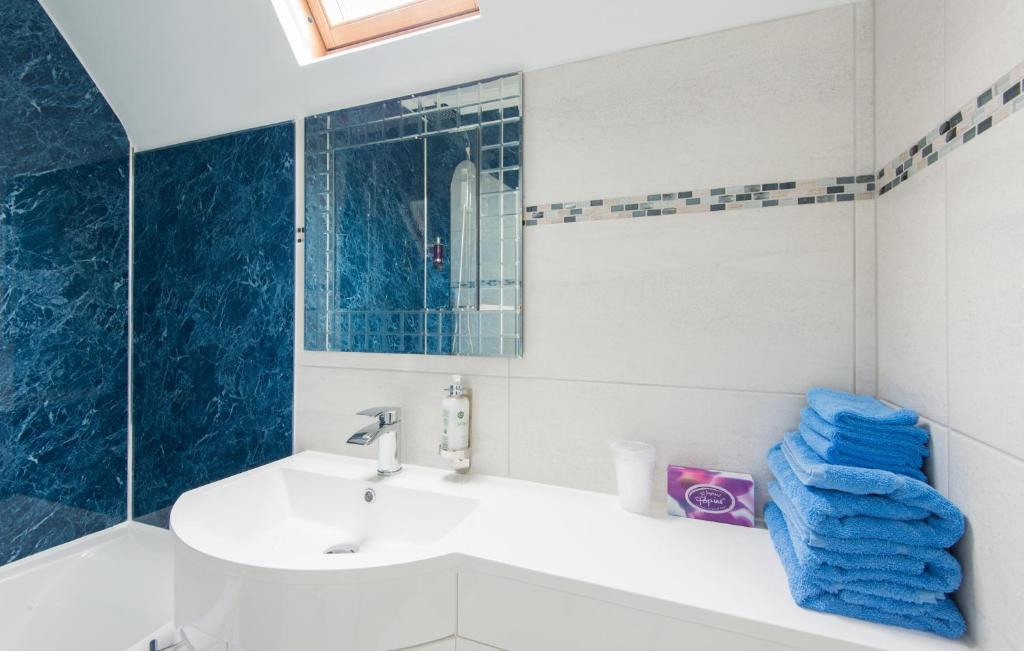 Located in the picturesque Cemaes Bay, Gwesty Gadlys Hotel offers a delightful stay with its charming garden, convenient free private parking and inviting terrace. This 4-star hotel features comfortable rooms with well-appointed private bathrooms and some even offer kitchenettes for added convenience. Guests can start their day off right with a delicious continental, Full English/Irish or vegetarian breakfast. The hotel also boasts a children's playground, making it perfect for families. With activities such as hiking and fishing available nearby, guests will have plenty to keep themselves entertained during their stay. Additionally, the hotel's close proximity to attractions like Beaumaris Castle and Bangor Cathedral makes it an ideal choice for exploring the area.
Most Expensive Hotels in Wales
Wales, a land of breathtaking landscapes and rich history, is also home to some of the most luxurious and opulent hotels in the country. These exclusive hideaways offer an unparalleled experience for discerning travelers seeking nothing but the finest accommodations. From grand manor houses nestled amidst rolling hills to lavish coastal retreats boasting stunning ocean views, Wales boasts a collection of exquisite hotels that redefine luxury. With impeccable service, lavish interiors, and indulgent amenities, these establishments cater to the desires of their guests with style and grace. A visit to one of these prestigious hotels promises an unforgettable stay filled with elegance and refinement.
The Castle Hotel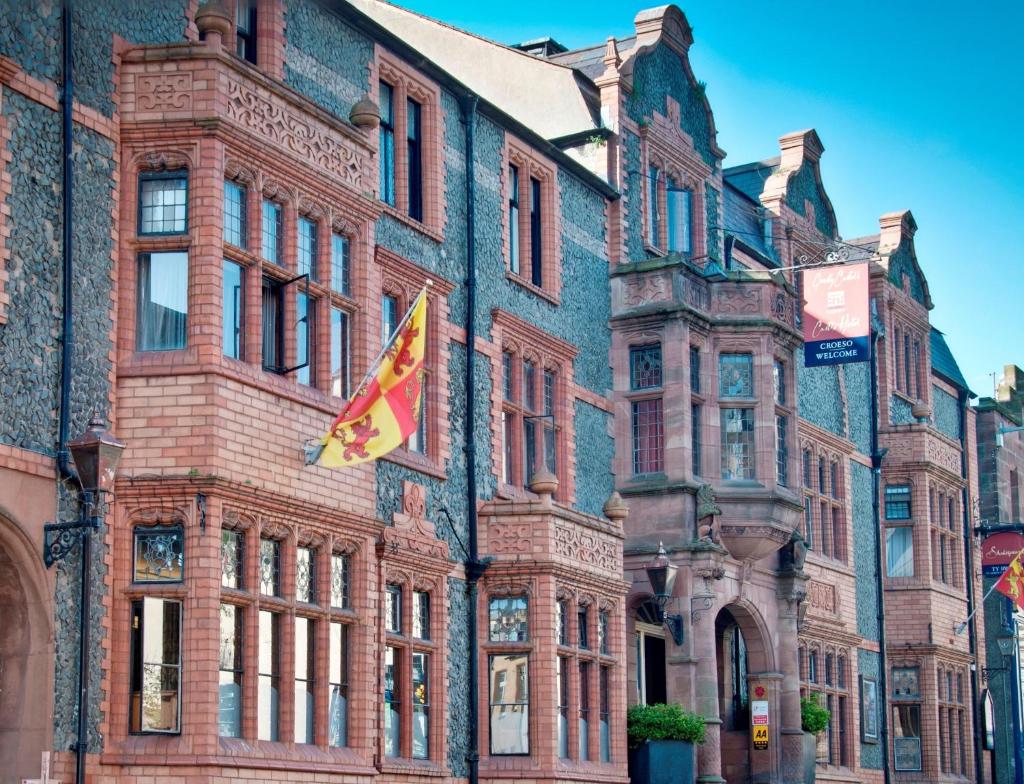 The Castle Hotel, located in Conwy, North Wales, is a charming accommodation set in a 300-year-old coaching inn. With its elegant bedrooms and historic charm, this hotel provides guests with a unique experience. The rooms at The Castle Hotel feature period details and private bathrooms, as well as modern amenities such as TVs and tea/coffee making facilities. Some rooms even offer views of the nearby Conwy Castle. Guests can enjoy a range of food options in the hotel's public areas including Dawson's bar which serves local ales, ciders, and cocktails. A delicious cooked breakfast is served daily with continental options also available. Situated just steps from the scenic River Conwy and only 300 meters from Conwy Castle itself, The Castle Hotel is perfectly situated for exploring the area's attractions. Llandudno Golf Club is just a short drive away, making it convenient for golf enthusiasts.
Pros:
– Convenient location near popular attractions
– Historic charm with period features
– Free parking and WiFi
– Spacious and comfortable rooms
– Delicious breakfast options available
Luxury Wales Hotels Information
| | |
| --- | --- |
| 🛎️ Luxury Hotels in Wales | 10 |
| 💵 Hotels Prices From | $239 |
| 💵 Highest price | $1915 |
| 🥇 Average Review Score | 8.8/10 |
| 🛏️ Average number of Rooms | 30 |
Top Luxury hotels in Wales
| | |
| --- | --- |
| Grove of Narberth | 9.5/10 |
| Roch Castle | 9.5/10 |
| Gwesty Gadlys Hotel (Cemaes Bay) | 9/10 |
| Bron Eifion Hotel & Wedding Venue | 8.9/10 |
| The Castle Hotel | 8.8/10 |
FAQ
What are some of the luxury hotels in Wales?
Wales offers a range of luxurious accommodations that cater to all types of travelers. Among them, Llangoed Hall located in Brecon is a popular choice offering elegant rooms, stunning views, and world-class dining. Another option is Bodysgallen Hall & Spa located in Llandudno which boasts beautiful gardens, spa facilities, and opulently decorated rooms. Additionally, St David's Hotel & Spa in Cardiff offers a contemporary design, breathtaking waterfront views, and an indulgent spa experience.
Are there any luxury hotels with spa facilities in Wales?
Yes, Wales has several luxury hotels that offer exquisite spa facilities for guests to relax and rejuvenate. One such hotel is The Celtic Manor Resort situated near Newport. It features an award-winning spa with various treatments and therapies along with fantastic leisure facilities including hot tubs and pools. Another notable option is Lake Vyrnwy Hotel & Spa nestled amidst stunning Welsh countryside where guests can enjoy a tranquil setting alongside top-notch spa services.
What are some must-visit attractions near luxury hotels in Wales?
Luxury hotels in Wales often boast convenient locations close to popular attractions. For instance, Vale Resort near Cardiff provides easy access to historical sites like Caerphilly Castle and Castell Coch. Those staying at St Brides Spa Hotel in Pembrokeshire can explore the coastal path leading to the stunning cliffs of Pembrokeshire Coast National Park or visit Tenby town with its charming harbor and beautiful beaches.
Which luxury hotel provides the best scenic views in Wales?
When it comes to breathtaking scenic views from your hotel room window or balcony, Twr y Felin Hotel stands out among others due to its unique location within St Davids Peninsula overlooking picturesque farmland or coastlines depending on the room you choose. Moreover, Lake Country House Hotel & Spa surrounded by 50 acres of stunning Welsh countryside also offers guests the opportunity to admire beautiful vistas from their luxurious rooms.
What types of dining experiences can be expected at luxury hotels in Wales?
Luxury hotels in Wales pride themselves on providing world-class dining experiences. For example, Palé Hall located in Snowdonia National Park offers a Michelin-starred restaurant where guests can indulge in innovative and sophisticated dishes made from locally sourced ingredients. Another exceptional choice is The Grove Narberth set in Pembrokeshire which features an award-winning fine dining restaurant renowned for its imaginative menus and emphasis on seasonal produce.
Popular Luxury Hotels destinations