Welcome to the charming city of Omaha, located in the heart of United States. This beautiful destination is known for its rich history, cultural heritage and unparalleled hospitality. For travelers seeking an opulent stay in one of the most flourishing cities of the US, there are several impeccable luxury hotels to choose from.
From lavish interiors to state-of-the-art amenities, these boutique hotels redefine luxury in every sense. With world-class dining options, elegant spa facilities and plush guestrooms with stunning views, they ensure a truly exquisite stay experience that delights all senses. Whether you prefer contemporary chic or classic elegance, there is a hotel perfect for your taste here in Omaha.
Besides indulging in the luxurious amenities at these top-notch hotels; guests can also explore the fascinating attractions around town such as museums showcasing enthralling artworks and exhibits, lively shopping districts featuring high-end boutiques and local outlets selling artisanal goods. Stay at one of these deluxe properties and witness Omaha's unique blend of Midwestern charm with modern sophistication up close!
Most Luxurious Hotels in Omaha
Element Omaha Midtown Crossing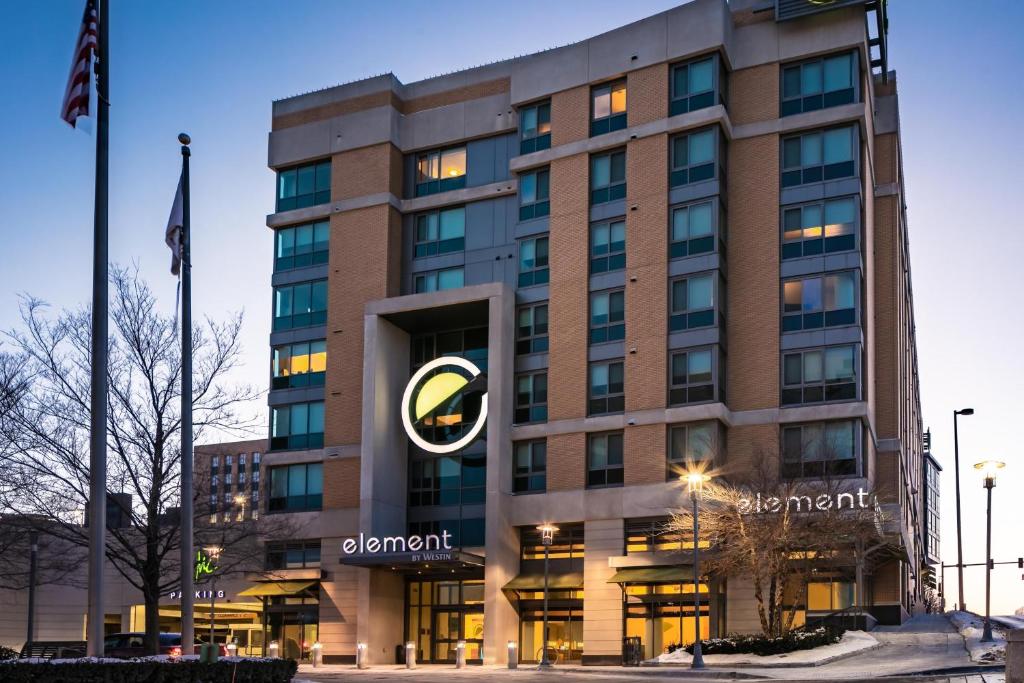 The eco-friendly Element Omaha Midtown Crossing is conveniently located just 3 km away from TD Ameritrade Park. Guests can enjoy the comfort of a flat-screen TV, work desk, and self-catering amenities including a refrigerator, microwave, toaster and coffee machine in every room. The hotel boasts of a well-equipped fitness center, mini-market on site and a business center for guests' professional needs. Free breakfast with fresh fruit, pastries and cereal is served daily to all guests. The Henry Doorly Zoo is located only 4.7 km away while Lauritzen Gardens can be reached within 10 minutes' drive.
Pros:
– Eco-friendly hotel with efficient amenities
– Convenient location close to major attractions
– Complimentary breakfast with fresh options available for all guests
– Well-equipped fitness center open 24/7
– Mini-market on site for any immediate needs
Hilton Omaha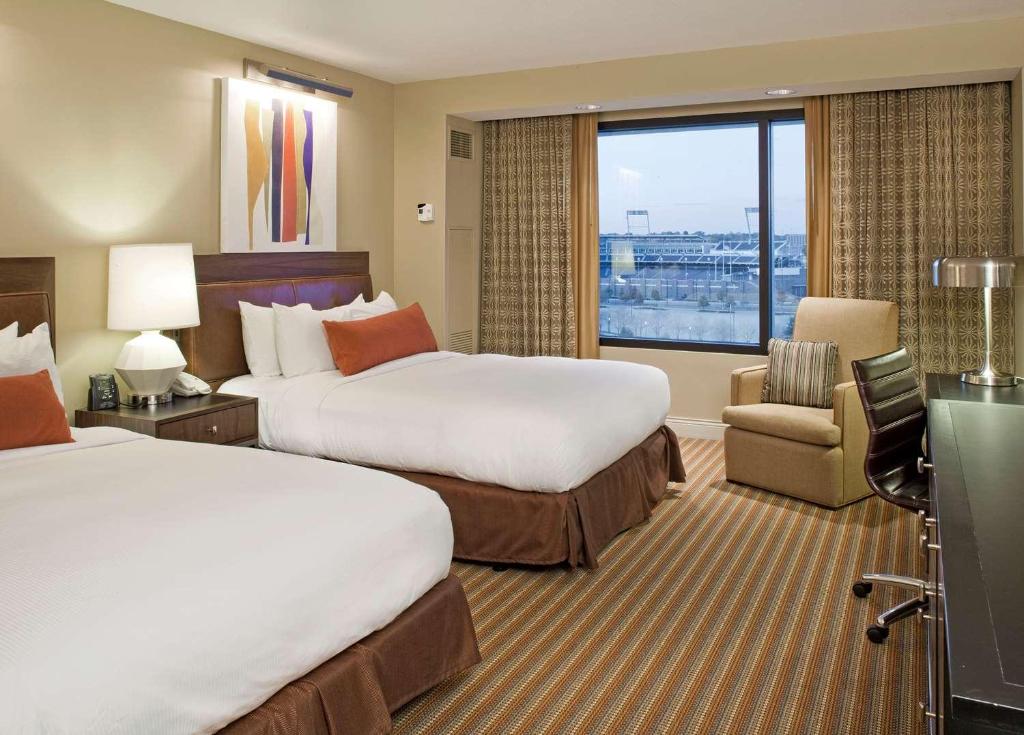 The Hilton Omaha is a well-situated luxury hotel that offers convenient access to Omaha's popular sites and attractions. The hotel boasts comfortable accommodation with signature Serenity beds, indoor pool, and an on-site restaurant. Guests can easily explore popular destinations such as the Henry Doorly Zoo and the Old Market area. Additionally, the hotel provides free 24-hour airport transfers to Eppley Airfield and a 24-hour business centre for guests' convenience.
– Convenient location connected via skybridge to Qwest Convention Center
– Comfortable accommodations with signature Serenity beds
– Indoor pool for guests to enjoy a refreshing swim
– On-site restaurant, Liberty Tavern Restaurant and Lounge
– Free 24-hour airport transfers
Hotel Deco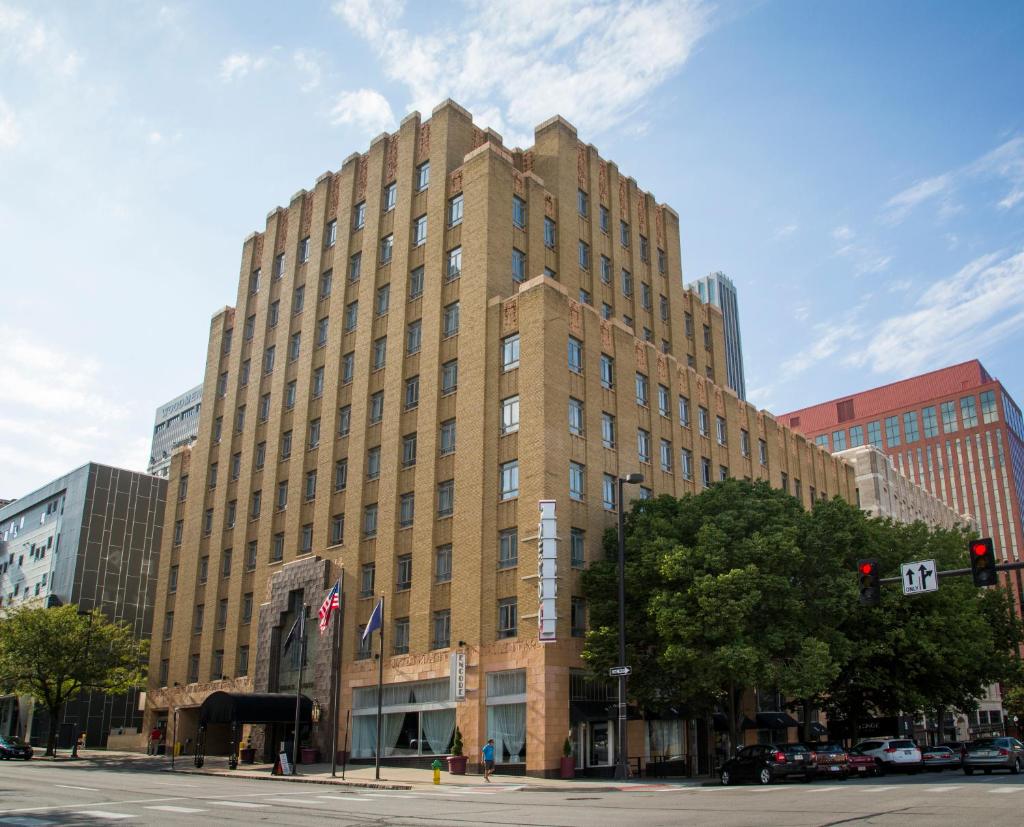 Hotel Deco is a luxurious art deco hotel located in the heart of Omaha, Nebraska. The hotel offers rooms with flat-screen TVs, in-room massage services, and modern decor that includes refrigerators and iPod docking stations. Guests can enjoy comfortable seating areas with computer desks and chairs in temperature-controlled rooms that come equipped with free WiFi. The hotel also features an on-site restaurant and lounge, as well as a fitness center and business center for guests to utilize during their stay. Other amenities include shoe shine services and free transport services to Epply Field Airport (10 minutes' drive from the hotel). Visitors can take advantage of several nearby attractions like the Omaha Orpheum Theatre (2 minutes' walk), Henry Doorly Zoo (7 minutes' drive away) or the Omaha Old Market District (10 minutes' walk).
– Great location in downtown Omaha.
– Modern decor with high-end amenities.
– On-site restaurant & lounge.
– Complimentary airport transportation service.
– Close proximity to popular local attractions.
Luxury Hotels in Downtown Omaha
Luxury hotels in Downtown Omaha offer an exceptional experience with their prime location, sophisticated decor, and top-notch service. With easy access to the city's attractions and cultural landmarks, they provide guests with a high-end stay in the heart of the city.
Omaha Marriott Downtown at the Capitol District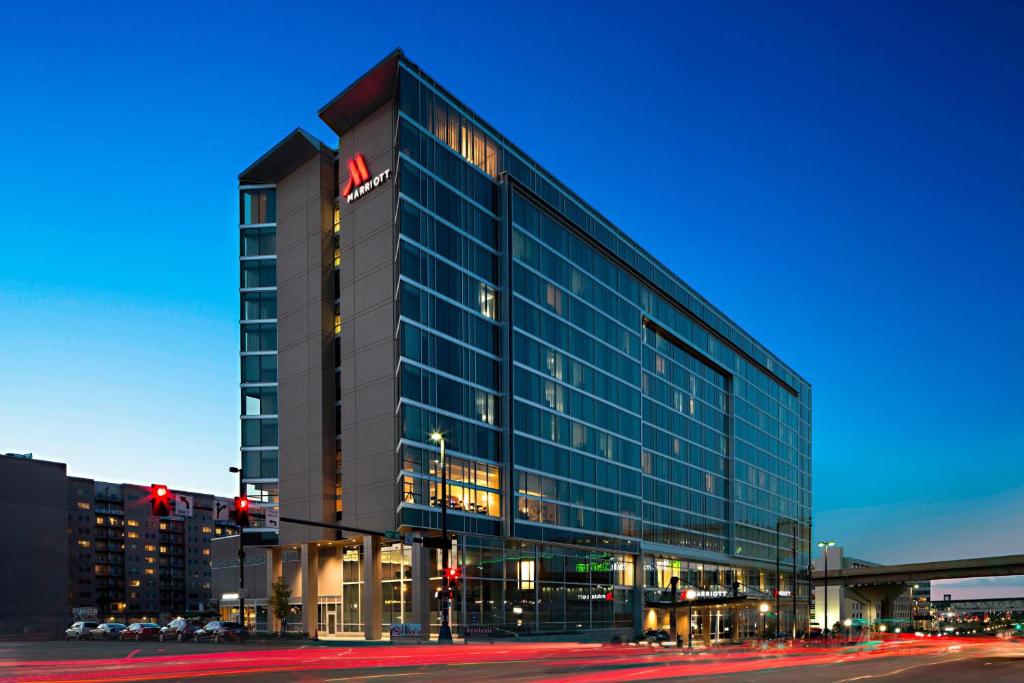 Omaha Marriott Downtown at the Capitol District is an upscale hotel that offers air-conditioned rooms, free bikes, and a fitness center. Guests can enjoy room service, a drink at the bar or a meal in the restaurant. The hotel features a business center, vending machines with snacks and drinks, and free shuttle services. Room amenities include city views, safety deposit boxes, and wardrobes. An American breakfast is available each morning for guests to enjoy.
– Central location in Omaha
– Complimentary shuttle service
– Fitness center with state-of-the-art equipment
– Free bike rentals for guests to explore the city
– Friendly and helpful staff at reception providing excellent customer service
Luxury Omaha Hotels Information
| | |
| --- | --- |
| 🛎️ Luxury Hotels in Omaha | 4 |
| 💵 Hotels Prices From | $116 |
| 💵 Highest price | $1723 |
| 🥇 Average Review Score | 8.2/10 |
| 🛏️ Average number of Rooms | 182 |
Top Luxury hotels in Omaha
| | |
| --- | --- |
| Omaha Marriott Downtown at the Capitol District | 8.7/10 |
| Hotel Deco | 8.6/10 |
| Element Omaha Midtown Crossing | 8/10 |
| Hilton Omaha | 7.6/10 |
FAQ
What are the top luxury hotels in Omaha?
Omaha has a few options for luxurious accommodations. The Magnolia Hotel Omaha is a popular choice, with its sophisticated decor and prime location in the Old Market district. The Hotel Deco XV offers boutique-style rooms and an upscale restaurant. For those looking for a resort experience, the Embassy Suites by Hilton Omaha-La Vista/Hotel & Conference Center boasts an indoor water park and spa services.
Is it possible to find pet-friendly luxury hotels in Omaha?
Yes, some luxury hotels in Omaha do cater to furry friends! The Kimpton Cottonwood Hotel welcomes dogs of all sizes without any extra fees or restrictions. The Magnolia Hotel Omaha also allows pets for a small fee per night. Be sure to check with each hotel's specific policies regarding pets before booking.
What amenities can be expected at luxury hotels in Omaha?
Luxury hotels in Omaha offer a range of amenities to make your stay as comfortable as possible. These may include fitness centers, spas, fine dining restaurants, concierge services, and high-end room furnishings such as plush bedding and linens.
How much does it typically cost to stay at a luxury hotel in Omaha?
Prices for luxury accommodations vary depending on factors like location, seasonality, and availability. However, expect nightly rates upwards of $200 for most high-end options. During peak travel times or special events prices may surge even higher.
Are there any historic luxury hotels worth checking out in Omaha?
Yes! One of the most iconic historic landmarks in downtown is the 100-year-old Hotel Deco XV which was once home to offices belonging to Union Pacific Railroad executives before being converted into its current role as one of Omni Hotels' premier properties.The Magnolia Hotel was originally built as the Aquila Court Building back in 1923 before being converted into apartments then later transitioning into one-of-a-kind hospitality spaces that give travelers an opportunity to step back in time.
Popular Most Luxurious hotel destinations