Welcome to our insider's guide to opulent accommodations in North Wales, the crown jewel of extravagant hotels in the United Kingdom. Nestled amidst breathtaking landscapes and brimming with rich history, this enchanting region offers a plethora of high-end retreats for the discerning traveler seeking a taste of luxury. From majestic castles transformed into luxurious havens to contemporary boutique hotels boasting unparalleled elegance, embrace indulgence as we embark on a journey unveiling the finest hospitality that North Wales has to offer.
Prepare to be captivated by the charm and grandeur that exudes from every corner of these lavish establishments. Immerse yourself in the splendor of stately manors, their regal façades standing tall against rolling green hills. Each step you take inside will transport you back in time while enveloping you in modern comforts. Equipped with world-class amenities and accompanied by impeccable service, these accommodations promise an unforgettable experience for even the most discerning guests.
Indulge your senses as you revel in luxurious spa treatments tailored to pamper your mind, body, and soul. Unwind amidst serene surroundings and rejuvenate with exclusive wellness programs designed with utmost care. From Michelin-starred restaurants serving culinary masterpieces crafted from locally sourced ingredients to sophisticated cocktail bars offering an array of libations expertly mixed by talented mixologists – prepare for a gastronomic adventure that will leave your taste buds tingling.
Join us on this enchanting exploration where refinement meets tranquility; where tradition blends seamlessly with contemporary allure. Discover a world where opulence knows no bounds – welcome to North Wales' realm of luxurious hideaways!
Most Luxurious Hotels in North Wales
White Lion Royal Hotel (Bala)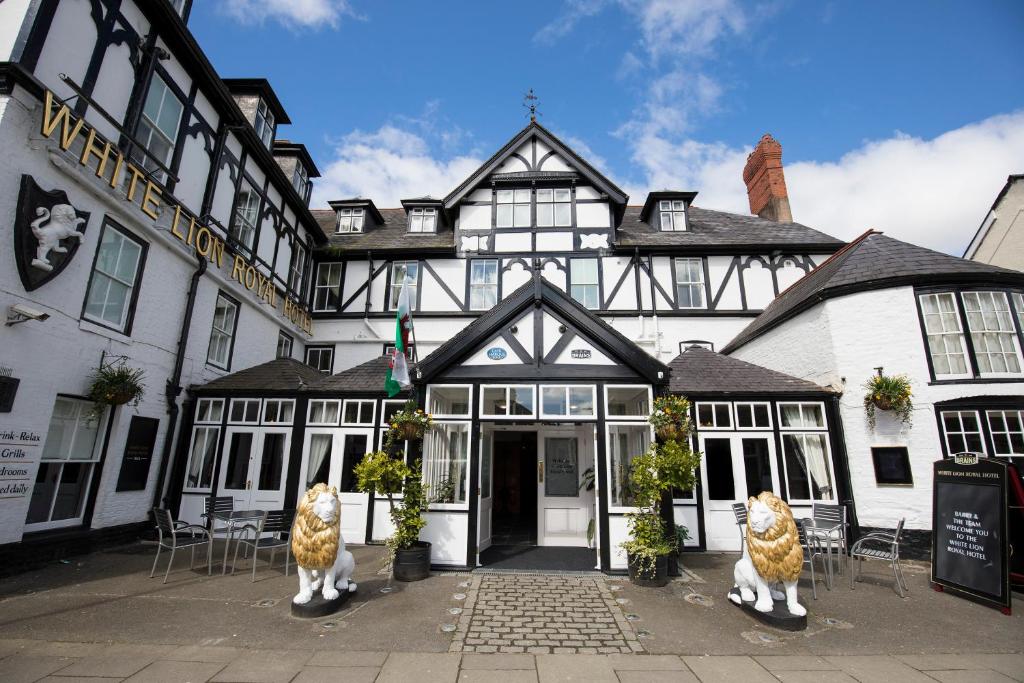 Nestled amidst lush greenery in Bala, White Lion Royal Hotel is a charming property that dates back to the 16th century. This historic hotel offers comfortable accommodation with free on-site parking, just 15 km away from the heart of Gwydyr Forest Park. The hotel features an inviting restaurant where guests can indulge in regional cuisine for lunch and dinner, as well as a bar offering a delightful selection of wines, ales, and spirits throughout the day. Each room at White Lion Royal Hotel exudes traditional charm and is equipped with modern amenities such as a writing desk, TV, and tea/coffee making facilities. Some rooms even offer the luxury of four-poster beds. All rooms have en-suite bathroom facilities with either a bathtub or shower, along with complimentary toiletries and hairdryers. Guests can enjoy breakfast each morning in the common breakfast area or opt for in-room dining upon request. The hotel's picturesque surroundings provide ample opportunities for outdoor activities including fishing, golfing, canoeing, hiking, cycling, and horse riding. For those seeking further adventure and exploration nearby attractions include Snowdonia National Park which is just an hour's drive away while Liverpool and Chester are approximately 85 km and 65 km away respectively.
– Charming historic property
– Convenient on-site parking
– Traditional design with modern amenities
– Scenic location surrounded by nature
– Variety of outdoor activities available
Bella Vista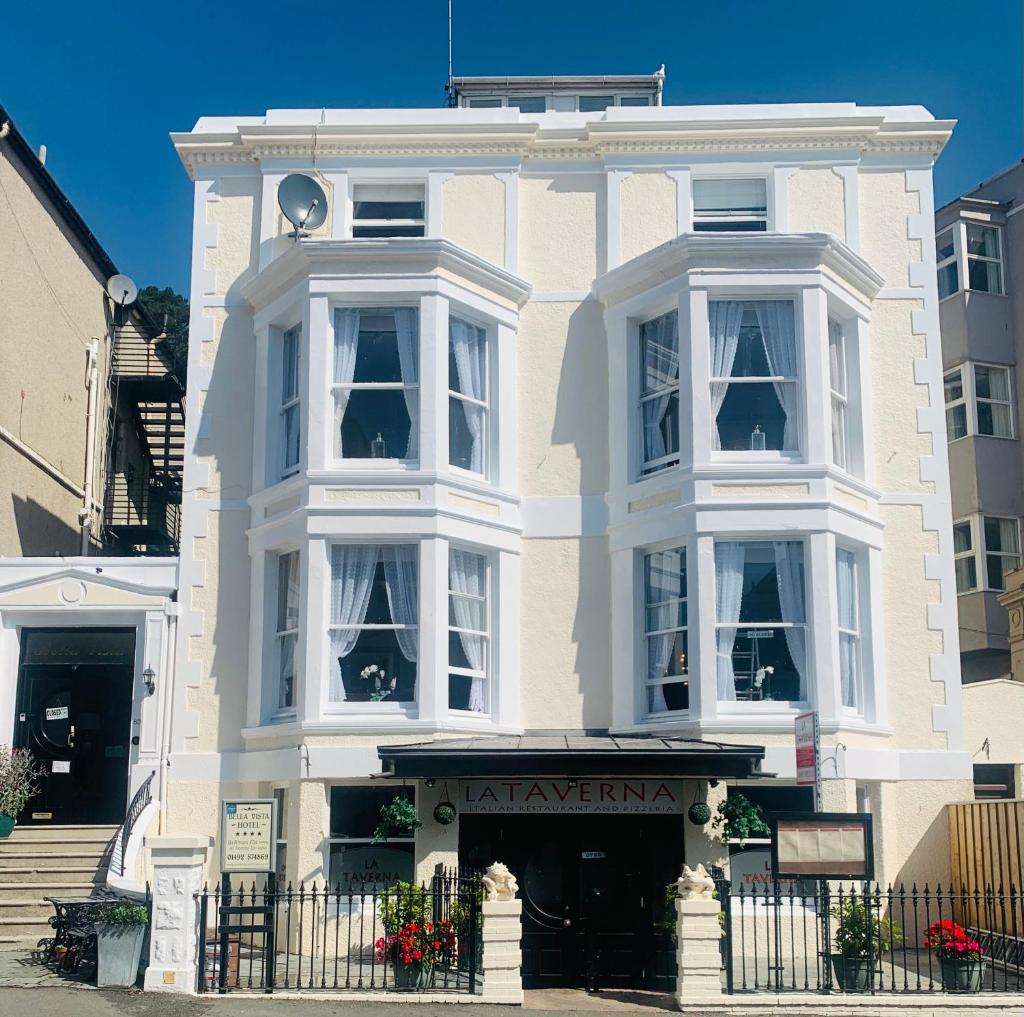 Located next to the seafront in Llandudno, Bella Vista is a 4-star listed Victorian town house offering luxurious accommodation with panoramic views. The rooms are beautifully furnished, with some featuring bay windows and all providing a morning paper. Most rooms are equipped with plasma or wide-screen TVs and all have private bathrooms stocked with free toiletries. The hotel is conveniently situated just 100 meters from the town center. Guests can enjoy the lounge area with a flat-screen TV, DVD player, and DVD library. Free Wi-Fi is available in public areas and street parking nearby is complimentary.
– Luxurious Victorian town house with stunning seafront location
– Beautifully furnished rooms, some featuring bay windows
– Plasma or wide-screen TVs in most rooms
– Conveniently located just 100 meters from the town center
– Complimentary Wi-Fi in public areas and street parking nearby
Ty Gwyn Hotel (Betws-y-coed)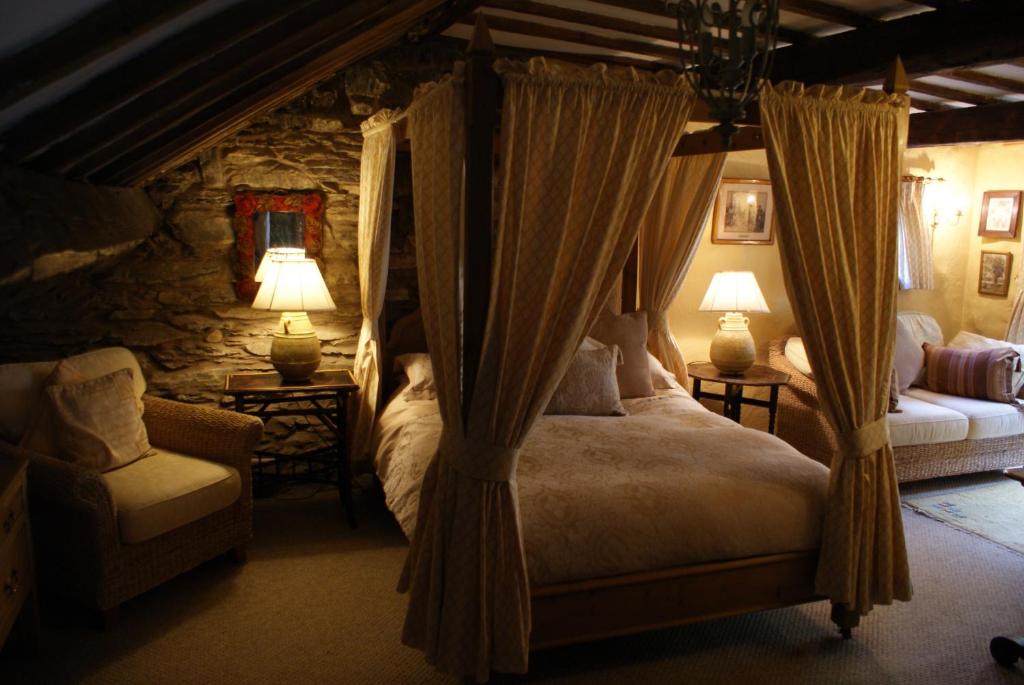 The Ty Gwyn Hotel, nestled in the heart of Betws-y-Coed within the Snowdonia National Park, is a truly remarkable place to stay. This centuries-old coaching inn has beautifully preserved its historic charm, with beamed ceilings and elegantly appointed bedrooms that provide a comfortable and luxurious experience for guests. The hotel is renowned locally for its outstanding international cuisine, which showcases the finest fresh local produce. With a multitude of awards to its name, the Ty Gwyn Hotel promises an unforgettable stay filled with both elegance and gastronomic delights.
– Centuries-old coaching inn with preserved historic charm
– Elegantly appointed bedrooms for a luxurious experience
– Renowned for outstanding international cuisine using fresh local produce
– Located in the heart of Betws-y-Coed within Snowdonia National Park
– Multiple award-winning hotel showcasing excellence in hospitality
Other places to stay in North Wales
Luxury Hotels in Downtown North Wales
Downtown North Wales boasts a collection of exquisite luxury hotels that offer a fusion of modern elegance and timeless charm. From their prime locations in the heart of this vibrant city, these hotels provide guests with an indulgent escape from the hustle and bustle of everyday life. Impeccable service, sophisticated decor, and thoughtfully designed accommodations create an ambiance of refined opulence. Whether it's savoring gourmet cuisine at the on-site restaurants or unwinding in lavish spa retreats, these luxury hotels epitomize extravagance and cater to discerning travelers seeking an unparalleled experience in Downtown North Wales.
The Wildings Hotel & Tudno's Restaurant
Located on the seafront in Llandudno, The Wildings Hotel & Tudno's Restaurant offers stunning views across Ormes Bay. This luxury hotel features comfortable rooms with private bathrooms, equipped with modern amenities such as an electric kettle, a desk, and a hairdryer. Some rooms even offer picturesque sea views. Guests can start their day with a delicious full English breakfast served daily. The hotel also boasts a terrace and shared lounge area for guests to relax and unwind. With its convenient location just 0.7 miles from Llandudno Station and a short 45-minute drive to the Snowdonia National Park, The Wildings Hotel & Tudno's Restaurant is an ideal choice for travelers seeking comfort and breathtaking coastal beauty.
– Stunning views of Ormes Bay
– Comfortable rooms with modern amenities
– Delicious full English breakfast served daily
– Convenient location near Llandudno Station
– Short drive to Snowdonia National Park
Lastra Farm Hotel (Amlwch)

Located in Amlwch, Anglesey, the highly commended Lastra Farm Hotel is a charming retreat offering a restaurant renowned for its use of fresh ingredients. With close proximity to Bull Bay Golf Club, this pet-friendly hotel provides free Wi-Fi access. Celebrating its 40th year in business, Lastra Farm Hotel boasts an award-winning restaurant and bar serving lunch, morning coffee, and dinner. The hotel has been honored with the prestigious 2018 Lux Hotel Awards for Best Small Hotel of the Year as well as Best Bistro and Brasserie. Guests can partake in various activities such as golfing, horse riding, and hiking. Conveniently located near Llandudno (36 km) and Conwy (38 km), the property is also within reach of Isle of Man Airport (78 km).
– Highly acclaimed restaurant serving fresh ingredients
– Close proximity to Bull Bay Golf Club
– Pet-friendly accommodation
– Free Wi-Fi access
– Recognized with multiple Lux Hotel Awards
Seren Villa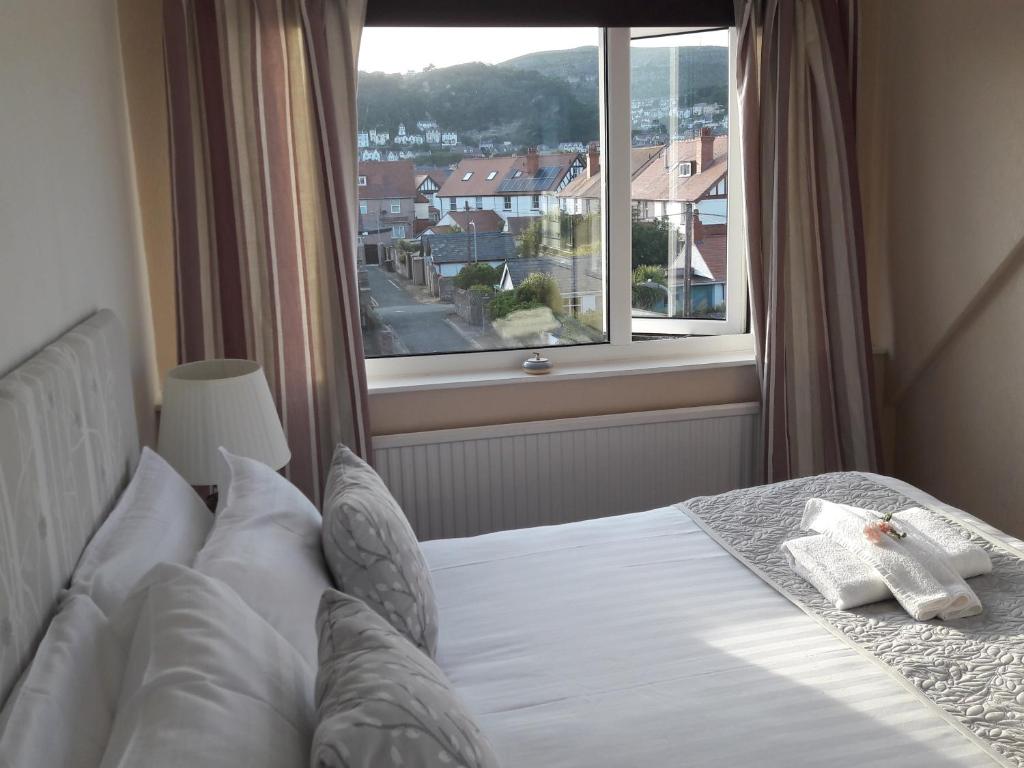 Located on a charming tree-lined avenue, Seren Villa is a luxurious hotel just a 10-minute walk away from Llandudno's stunning seafront and award-winning sandy beaches. The hotel is conveniently situated only 200 metres from the station and just a short 5-minute stroll from the center of Llandudno. Each of the tastefully decorated rooms at Seren Villa features an en suite shower room with complimentary toiletries. Guests can also enjoy modern amenities such as free Wi-Fi, a flat-screen TV, and tea/coffee making facilities. For those seeking a delectable morning meal, the hotel offers a delicious breakfast service using locally sourced produce that can be booked on-site for an additional charge. Moreover, several dining and drinking options are available within just a 10-minute walk from the property. Additionally, popular attractions like Llandudno Pier and Venue Cymru are both conveniently located within a leisurely walk of 15 minutes.
– Ideal location near the seafront and town center
– Tastefully decorated rooms with en suite showers
– Free Wi-Fi and flat-screen TVs in each room
– Delicious breakfast featuring locally sourced produce
– Close proximity to attractions like Llandudno Pier and Venue Cymru
5 Star Luxury Hotels
5 Star Luxury Hotels offer the epitome of opulence and indulgence, providing guests with an unforgettable experience. From elegant decor and exquisite furnishings to impeccable service, these hotels redefine luxury. With attention to every detail, 5-star hotels prioritize guest comfort and satisfaction, ensuring their stay is nothing short of extraordinary. Whether it's the stunning views from lavish suites or the world-class dining options that tantalize your taste buds, these hotels create a haven for relaxation and rejuvenation. In addition to top-notch amenities and facilities, 5-star luxury hotels strive to exceed expectations by curating personalized experiences for each guest, leaving them with lasting memories of unparalleled elegance and sophistication.
Dunoon Hotel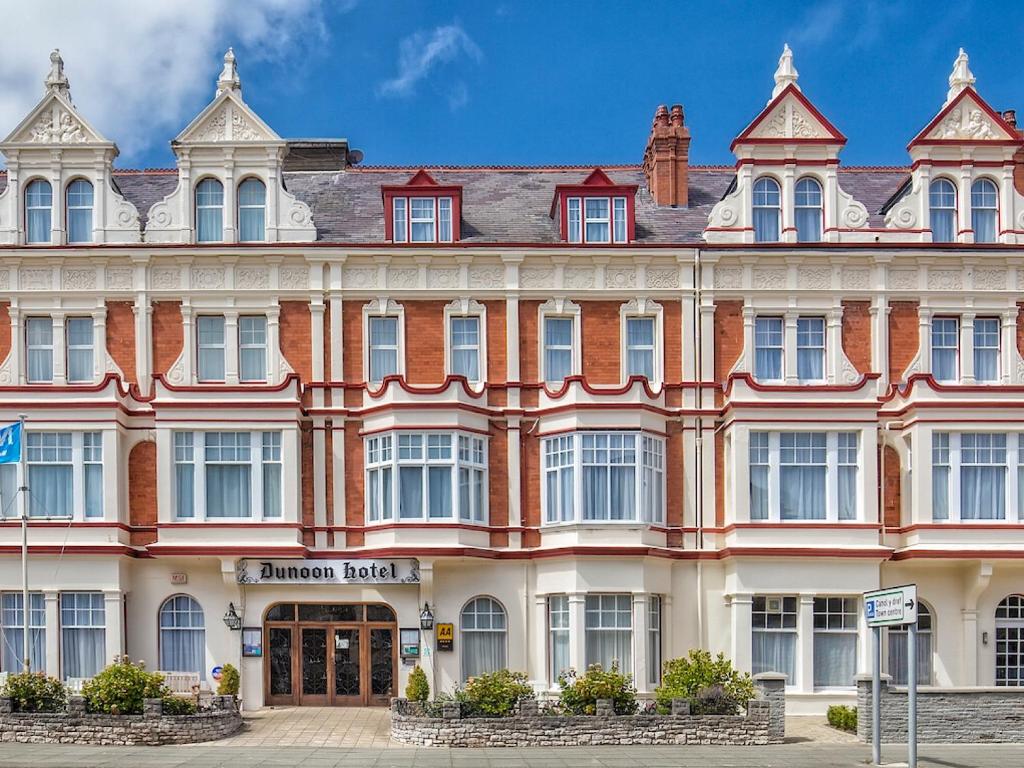 The Dunoon Hotel is a renowned establishment that has earned numerous accolades for its exquisite collection of antiques and oak panels. This elegant and stylish hotel offers a warm and intimate atmosphere, where personalized and attentive service takes precedence over fussy and overbearing hospitality. The owners' commitment to excellence is evident in every aspect of the hotel, from the uniquely designed bedrooms that showcase individuality and quality, to the meticulous attention to detail that brings out the understated luxuries separating it from ordinary accommodations. Guests can indulge in crisp Egyptian cotton bed-linen, enjoy fluffy white towels, and pamper themselves with Molton Brown toiletries in each bathroom.
Pros:
– Award-winning hotel with an impressive collection of antiques
– Elegant and stylish ambiance
– Personalized and attentive service
– Attention to detail enhances the luxurious experience
– High-quality amenities including Egyptian cotton bed-linen, fluffy towels, and Molton Brown toiletries
West Arms Hotel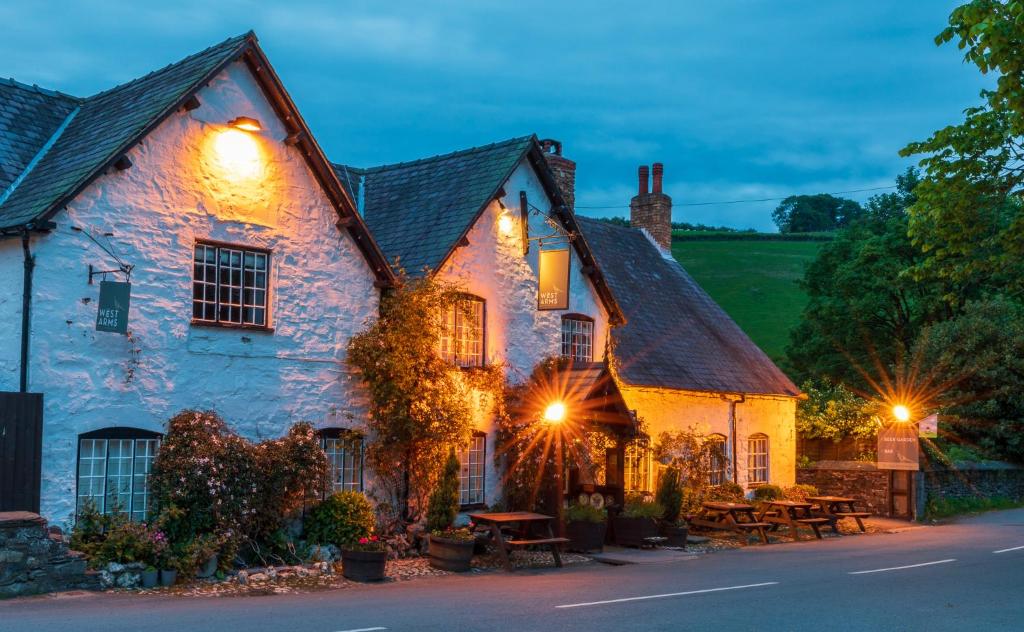 Nestled in the picturesque Ceiriog Valley, West Arms Hotel is a charming 16th-century property that exudes an old-world charm. With its inglenook log fires and original timbered ceilings, this hotel showcases period furnishings that transport guests back in time. The restaurant at West Arms Hotel has been recognized with multiple awards for its exceptional service and creative menu. The 4-star bedrooms are spacious and unique, some located in the oldest parts of the hotel offering stunning views of the Berwyn Hills. Each room comes with a private bathroom for added convenience. Guests can indulge in the kitchen's fresh and seasonal offerings, including local specialties like Ceiriog trout and Welsh Beef sourced from nearby farms. The Lounge Bar provides a relaxed atmosphere where visitors can enjoy local real ales by the large fireplace or even take a seat on an antique confessional.
– Charming 16th-century property with period furnishings
– Award-winning restaurant serving creative cuisine
– Spacious and unique 4-star bedrooms with stunning views
– Fresh seasonal produce showcasing local specialties
– Relaxed Lounge Bar with local real ales and cozy ambiance
Plas Maenan Wedding Venue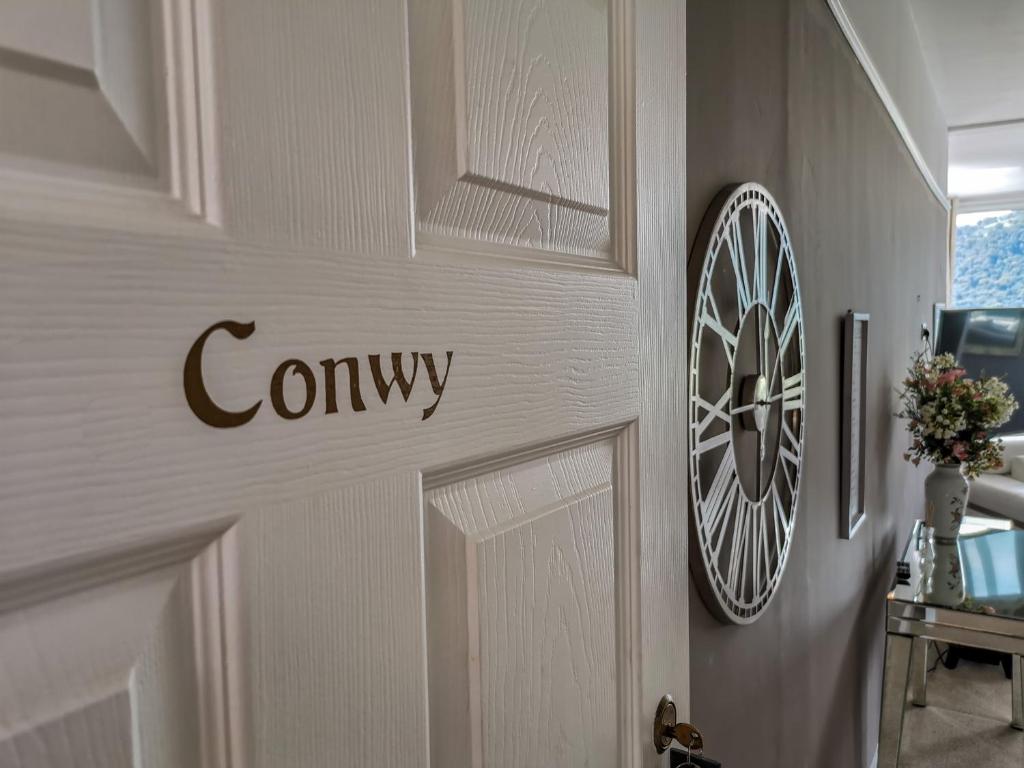 Located less than 2 miles from Dolgarrog, Plas Maenan Country Hotel is a stunning wedding venue that offers luxurious accommodation and breathtaking views. The hotel features a large garden with a terrace, as well as a tea room and a bar. Guests can choose from stylish rooms and suites, many of which have four-poster beds and a seating area. Each unit is equipped with modern amenities such as flat-screen TVs, CD/DVD players, and tea/coffee making facilities. Private bathrooms include free toiletries, a hairdryer, and either a bathtub or shower. Free WiFi is available throughout the property, and on-site private parking is provided for guests' convenience.
Pros:
– Beautiful location with views of the garden and surrounding mountains
– Stylish rooms and suites with modern amenities
– A la carte restaurant serving delicious meals (open on select evenings)
– Variety of activities available in the surroundings
– Close proximity to attractions like Conwy Castle and Llandudno
Most Expensive Hotels in North Wales
North Wales is home to some of the most exclusive and luxurious hotels in the country. With breathtaking landscapes, rich history, and a vibrant culture, it comes as no surprise that this region boasts some of the most expensive accommodations. From opulent manor houses nestled amidst lush greenery to grand castles offering unparalleled views of the Welsh countryside, these hotels effortlessly combine lavishness with traditional charm. With impeccable service and attention to detail, guests can expect nothing short of an extraordinary experience when staying at these exceptional properties in North Wales.
Tre-Ysgawen Hall & Spa (Llangefni)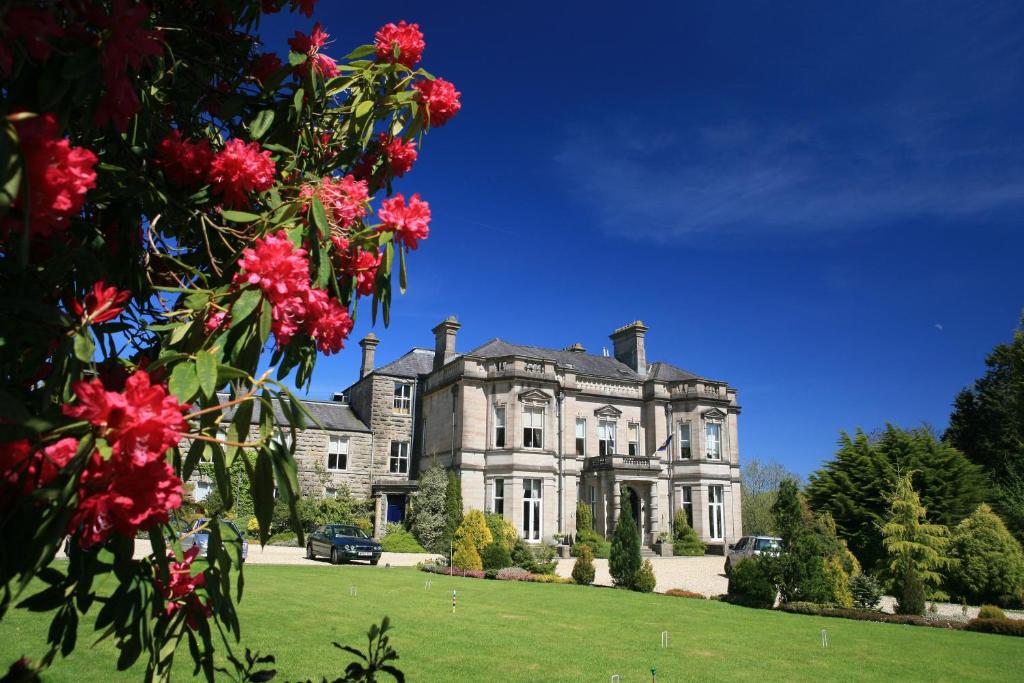 Located in the picturesque countryside of Llangefni, Tre-Ysgawen Hall & Spa offers a luxurious retreat for travelers seeking tranquility and relaxation. This elegant hotel boasts a range of amenities including a swimming pool and an award-winning restaurant, allowing guests to indulge in ultimate comfort during their stay. The on-site Tre-Ysgawen Spa provides an array of facilities such as a 16-meter pool, an air-conditioned gym, sauna, steam room, whirlpool, and beauty/therapy suite. For those looking to explore the surrounding area, attractions like Beaumaris Castle, Pas Newydd, Anglesey Sea Zoo, the RSPB reserve at South Stack Cliffs, and the Anglesey Coastal Path are all within easy reach. Set amidst secluded gardens, meadows, and woodlands,Tre-Ysgawen Hall offers a serene atmosphere that truly sets it apart as a luxury destination.
– Tranquil countryside setting
– Range of luxury amenities
– Award-winning restaurant
– Access to popular nearby attractions
– Secluded gardens for ultimate relaxation
Royal Sportsman Hotel (Porthmadog)
The Royal Sportsman Hotel, located in Porthmadog, is a charming independent hotel that offers a truly home-from-home experience. With its modern cuisine and locally brewed cask ales, guests can indulge in the finest culinary delights. The hotel boasts free WiFi and car parking throughout, ensuring convenience for all visitors. Situated at the quieter end of Porthmadog High Street, it is easily accessible via the A487 and A497 roads. Tourist attractions such as the Picture Postcard Walk and the Tourist Information Centre are within walking distance. The property's 2 AA Rosette restaurant serves delicious breakfast, lunch (including traditional Sunday roast), afternoon tea, and dinner. Additionally, there is a gastro-bar offering local ales along with a delightful patio and lounge area where both guests and non-residents can unwind. Notably, only a short stroll away from the hotel is the heritage Ffestiniog and Welsh Highland Railway terminal which provides scenic train rides across Snowdonia to Blaenau Ffestiniog and Caernarfon. With its 3-star rating by AA and Visit Wales, this splendid hotel showcases its architectural beauty with original stone and slate fireplaces made from local slate.
Pros:
– Award-winning cuisine at their 2 AA Rosette restaurant
– Locally brewed cask ales available at the gastro-bar
– Convenient location near tourist attractions
– Complimentary WiFi throughout the hotel
– Charming patio and lounge area
Ty Dre Town House (Caernarfon)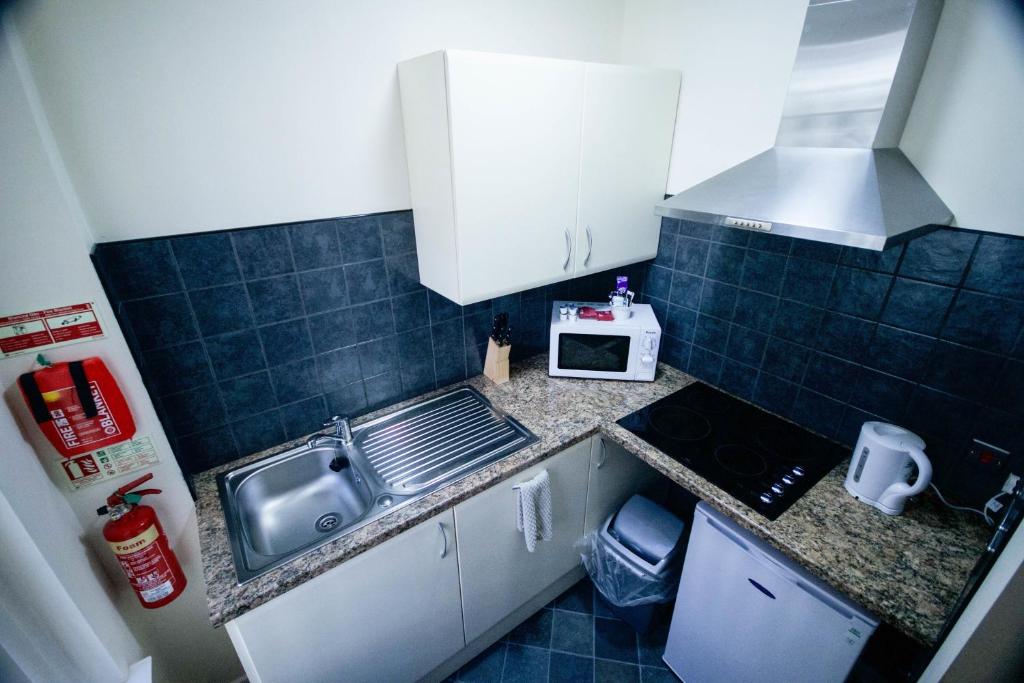 Ty Dre Town House offers stylish accommodation in the heart of Caernarfon, just a short stroll from the iconic Caernarfon Castle. Housed in a charming Edwardian building, this hotel boasts modern amenities including free Wi-Fi and nearby public parking. The spacious rooms feature en-suite bathrooms with bath or shower and complimentary toiletries, as well as a flat-screen TV, hairdryer, telephone, and tea/coffee making facilities. With 4 floors and 2 disabled access rooms on the ground floor, Ty Dre Town House caters to all types of travelers. The reception is conveniently located at the Black Boy Inn. Additionally, there is a suite available with its own kitchenette equipped with a fridge, toaster, kettle, and dishwasher. Located just 5 miles away from Snowdonia National Park and a short drive across Menai Strait to the picturesque Isle of Anglesey, Ty Dre Town House is perfectly situated for exploring these stunning destinations.
– Stylish accommodations in an Edwardian building
– Free Wi-Fi and nearby public parking
– Spacious rooms with modern amenities
– Convenient location near Caernarfon Castle
– Easy access to Snowdonia National Park and Isle of Anglesey
Luxury North Wales Hotels Information
| | |
| --- | --- |
| 🛎️ Luxury Hotels in North Wales | 12 |
| 💵 Hotels Prices From | $186 |
| 💵 Highest price | $1150 |
| 🥇 Average Review Score | 8.5/10 |
| 🛏️ Average number of Rooms | 22 |
Top Luxury hotels in North Wales
| | |
| --- | --- |
| Lastra Farm Hotel (Amlwch) | 9.3/10 |
| The Wildings Hotel & Tudno's Restaurant | 9/10 |
| Seren Villa | 8.9/10 |
| Bella Vista | 8.7/10 |
| Ty Gwyn Hotel (Betws-y-coed) | 8.7/10 |
FAQ
What luxury hotels are available in North Wales?
North Wales offers a range of luxury hotels that cater to the discerning traveler. Some popular options include The Quay Hotel & Spa, which boasts stunning views of Conwy Estuary and luxurious amenities such as a spa and fine dining restaurant. Another top choice is Bodysgallen Hall & Spa, a historic country house hotel set in beautiful gardens with elegant rooms and excellent service. For those seeking something unique, Tŷ Hotels' St George's Hotel provides a blend of traditional charm and modern luxury right on the promenade in Llandudno.
What facilities can I expect at luxury hotels in North Wales?
Luxury hotels in North Wales go above and beyond to provide their guests with an unforgettable experience. You can expect world-class facilities such as spacious rooms or suites adorned with plush furnishings, state-of-the-art fitness centers, rejuvenating spas offering a range of treatments, gourmet restaurants serving delectable cuisine using locally sourced ingredients, and attentive staff providing personalized service round the clock. Additionally, some properties may feature swimming pools, private balconies or terrace areas offering panoramic views of the surrounding landscapes.
Are there any luxury hotels near Snowdonia National Park?
Yes, there are several luxury hotels conveniently located near Snowdonia National Park that offer easy access to its natural wonders. One notable option is Palé Hall Hotel & Restaurant situated on the edge of Snowdonia offering elegant rooms furnished with antiques combined with contemporary comforts for an indulgent stay. Another great choice is Penmaenuchaf Hall Hotel nestled amidst picturesque gardens boasting stylish rooms, award-winning dining experiences showcasing local produce from their kitchen garden along with stunning mountain views.
Can I find pet-friendly luxury hotels in North Wales?
Certainly! Many luxury hotels in North Wales welcome four-legged guests with open arms while ensuring they don't compromise on comfort or style for their human guests either. For example, Lake Vyrnwy Hotel & Spa allows well-behaved dogs in certain rooms and provides water bowls, treats, and even a doggie dinner menu. Another option is The Falcondale Hotel, where dogs are allowed in select rooms at an additional charge with access to beautiful grounds surrounding the property perfect for leisurely walks.
What activities can I enjoy near luxury hotels in North Wales?
There is no shortage of activities to enjoy near luxury hotels in North Wales. Outdoor enthusiasts can explore the stunning coastline by embarking on coastal hikes or engaging in water sports such as kayaking or paddleboarding. Those seeking cultural experiences can visit historic sites like Conwy Castle or indulge in shopping at charming market towns like Llangollen. For nature lovers, Snowdonia National Park offers breathtaking landscapes to explore through hiking trails or scenic drives. Additionally, golf courses, horse riding stables, and wildlife parks are also easily accessible from most luxury hotels in the region.
Popular Luxury Hotels destinations