Welcome to an exquisite journey through the realm of opulent accommodations in Maui, USA. Prepare to embark on a captivating exploration of lavish hotels that will redefine your notion of luxury. Nestled amidst the breathtaking landscapes and azure waters of this tropical paradise, these magnificent establishments epitomize comfort, elegance, and refinement.
Indulge yourself in the lap of extravagance as you discover secluded resorts boasting upscale amenities, impeccable service, and stunning ocean views. Each hotel exudes an air of grandeur with its tastefully adorned interiors adorned with sumptuous furnishings and meticulous attention to detail. Whether you seek tranquility or adventure, Maui's luxury hotels offer a harmonious blend of serenity and excitement.
Immerse yourself in a world where personalized experiences reign supreme. From rejuvenating spa treatments that transport you into realms of blissful relaxation to culinary delights that tantalize your taste buds with gourmet creations inspired by local flavors – every moment is carefully crafted to exceed your expectations. Soak up the sun by infinity pools overlooking panoramic vistas or engage in thrilling water sports right at your doorstep; Maui has something for every discerning traveler seeking an unparalleled luxury escape.
Join me as we embark on this enchanting expedition exploring Maui's most alluring havens of splendor. Get ready to be captivated by sheer magnificence and create memories that will last a lifetime!
Most Luxurious Hotels in Maui
Napili Kai Beach Resort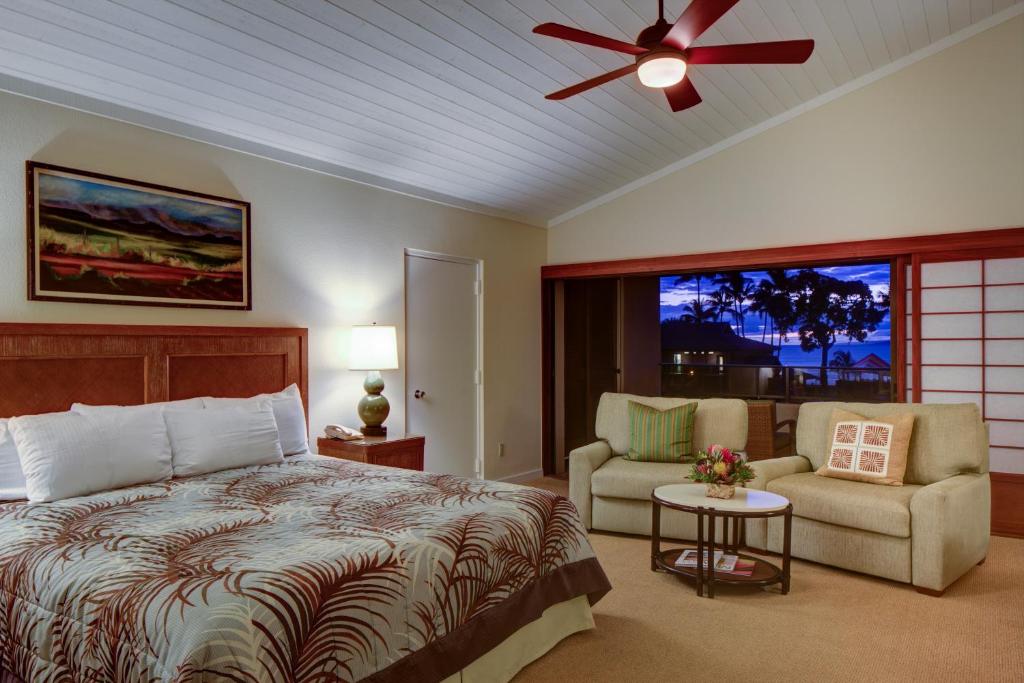 Located in Hawaii, Napili Kai Beach Resort is a luxurious full-service resort that offers a range of amenities for its guests. With two 18-hole putting greens, four pools, and excellent snorkeling opportunities, this resort ensures endless fun and relaxation. The oceanfront accommodations feature spacious patios, allowing guests to enjoy stunning views. Golf enthusiasts will be delighted to know that the renowned Kapalua Golf Club Bay Course is less than 1 km away. The resort also hosts a weekly mai tai party and provides barbecue facilities for guest use. The rooms and suites are tastefully decorated with tropical themes and equipped with modern amenities such as TV with cable channels, CD player, DVD player, refrigerator, microwave, and coffee machine. Guests can indulge in delicious meals at the Sea House Restaurant or grab snacks at the Makai Hale near the main pool. Coffee is available in the morning while afternoon tea awaits guests in the lobby. For those seeking relaxation and wellness activities, massages are available at the resort's spa along with a fitness center for exercise enthusiasts. To explore the area further, guests can take advantage of the tour desk services provided by Napili Kai Beach Resort. Additionally, shuffleboard courts and a bocce ball court add to the entertainment options available on-site.
Pros:
– Beautiful oceanfront location
– Variety of recreational activities including golfing and snorkeling
– Spacious accommodations with modern amenities
– Delicious dining options including open-air Maui restaurant
– Relaxation facilities such as spa massages and fitness center
Ho'olei at Grand Wailea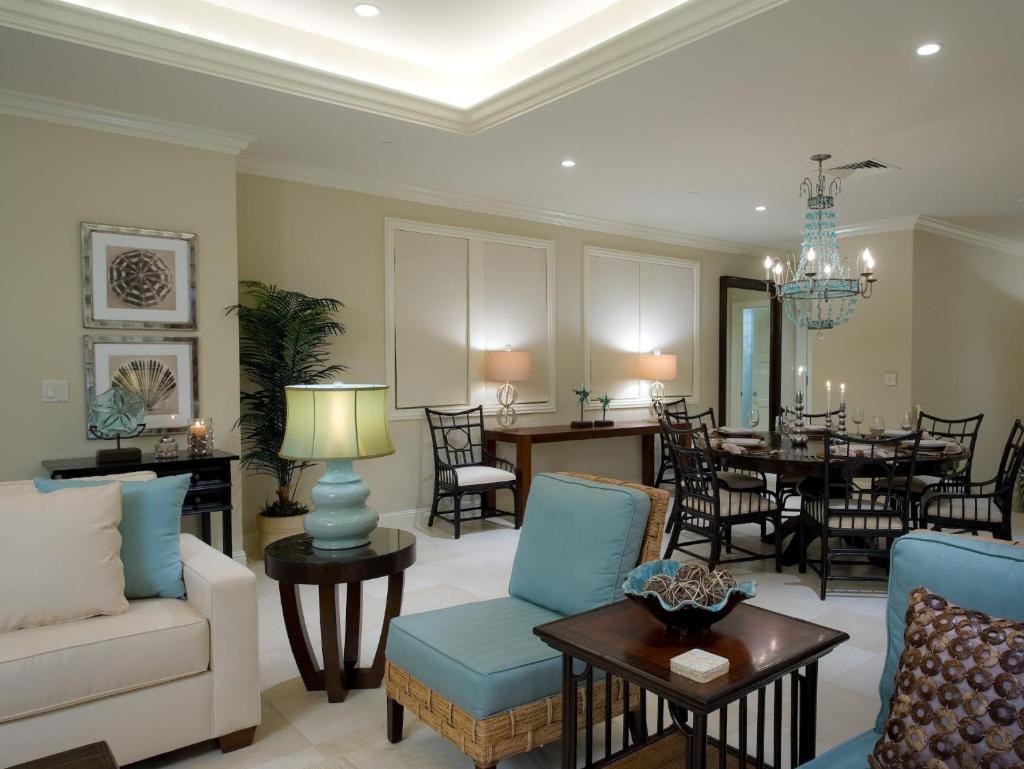 Adjacent to the renowned Grand Wailea, the oceanfront property of Ho'olei offers a luxurious and unforgettable stay in Maui. Guests can enjoy the outdoor pool and sandy beach children's pool while taking in breathtaking views from their private bi-level Hawaiian-style patios. Each villa at Ho'olei features a fully-equipped, state-of-the-art kitchen with custom Italian cabinetry and granite countertops, as well as a separate seating area with vaulted ceilings and flat-screen TVs. The bathrooms offer dual vanities, a deep soaking tub, separate shower, and private lavatory. Guests can take advantage of amenities such as a washer and dryer in each villa, free shuttle service to the Grand Wailea and Wailea Beach, as well as access to a modern fitness center with saunas, locker rooms, and showers. For golf enthusiasts, both the Wailea Gold Golf Course and Makena Golf are just a short drive away. With its prime location by the ocean and top-notch facilities, Ho'olei at Grand Wailea is an ideal choice for those seeking luxury accommodations on their Maui vacation.
– Oceanfront property adjacent to Grand Wailea
– Private villas with bi-level patios offering stunning views
– Fully-equipped kitchens featuring custom Italian cabinetry
– Access to modern fitness center with saunas
– Complimentary shuttle service to Grand Wailea & Wailea Beach
Fairmont Kea Lani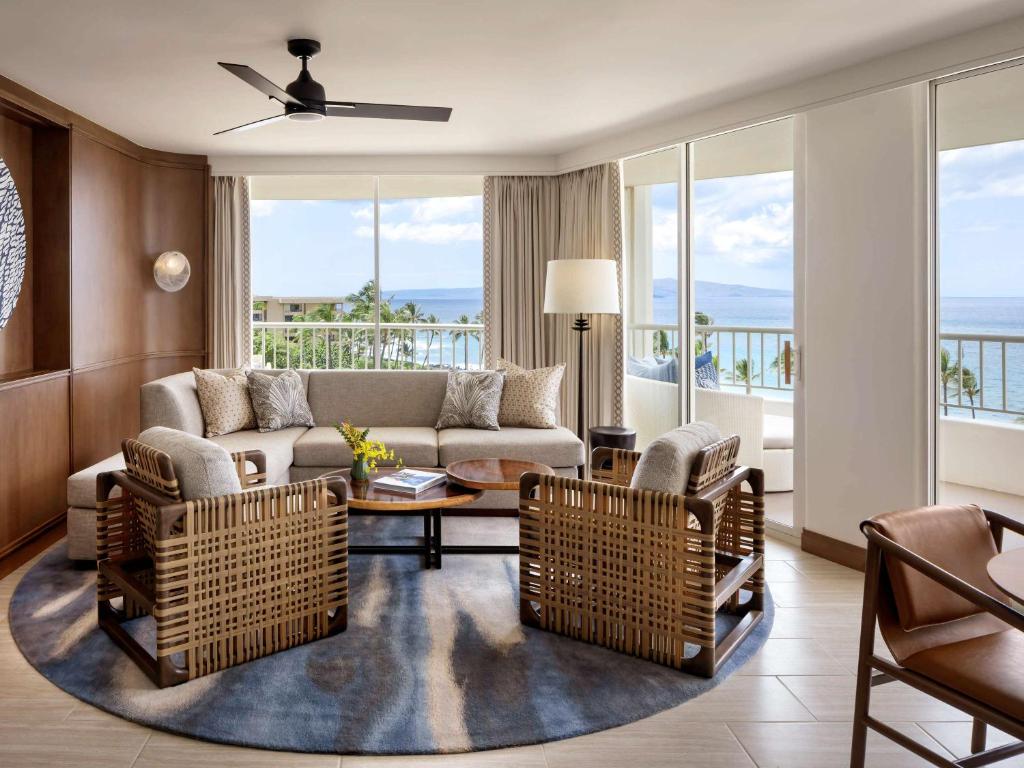 Fairmont Kea Lani, Maui is a luxurious hotel overlooking the Pacific Ocean. It offers a full-service spa and on-site dining options. The hotel provides free shuttle service to the Wailea Golf Club, which is conveniently located next to the resort. Each of the cabana-style suites at Fairmont Kea Lani Maui is tastefully furnished and equipped with modern amenities such as free Wi-Fi, flat-screen TVs, DVD players, and iPod docking stations. The bathrooms feature deep tubs for relaxation. Guests can stay fit at the 24-hour gym that offers flat-screen TVs and complimentary fitness classes. The hotel boasts three outdoor pools, one of which is exclusively for adults while another features a thrilling 42-meter high waterslide. For those interested in exploring Hawaiian culture, canoe tours and walking cultural tours are available on-site.
– Spectacular ocean views
– Luxurious cabana-style suites
– Outstanding on-site spa facilities
– Variety of dining options including seafood specialities at Nick's Fishmarket Maui
– Convenient location near golf course and shopping center
Other places to stay in Maui
Luxury Hotels in Downtown Maui
Downtown Maui is home to a collection of exquisite luxury hotels that offer an unparalleled experience of indulgence and opulence. Nestled amidst the stunning natural beauty of the island, these hotels captivate guests with their impeccable service and attention to detail. From elegantly designed rooms with breathtaking views, to world-class dining options that tantalize the taste buds, every aspect of these luxury hotels exudes sophistication. Whether it's lounging by the pristine pool or rejuvenating at the state-of-the-art spa, guests are enveloped in an atmosphere of tranquility and relaxation. With their prime location in downtown Maui, these luxury hotels provide easy access to vibrant shopping districts and cultural attractions, allowing visitors to immerse themselves in the vibrant energy of this tropical paradise while enjoying unmatched comfort and lavishness.
Andaz Maui at Wailea Resort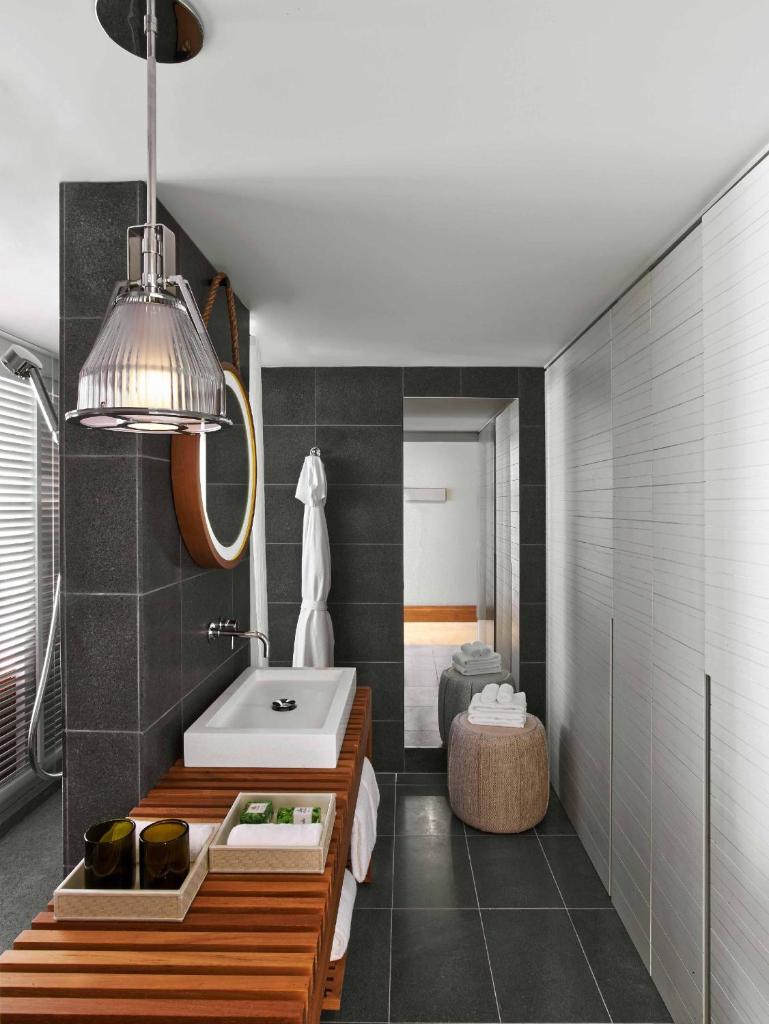 Nestled on 15 acres of Mokapu Beach, Andaz Maui at Wailea Resort is a luxurious haven offering guests an unforgettable Hawaiian experience. The resort features four outdoor infinity pools, two restaurants, and a full-service spa. Guests can indulge in delectable Japanese-American fusion cuisine at Morimoto Maui, created by Iron Chef Masaharu Morimoto himself. Each guest room includes a private balcony, a 40-inch flat-screen cable TV, a minibar stocked with complimentary non-alcoholic beverages and snacks, and a coffee machine. The en-suite bathrooms offer bathrobes and rain showers for added relaxation. For those seeking more space, the suites come with separate living areas while the villas provide fully equipped kitchens and private hot tubs or plunge pools. With two poolside bars and room service available, guests will never be far from refreshments. The resort also offers conveniences such as a 24-hour reception and a Hawaiian market. Guests can partake in various water activities including outrigger canoeing, paddleboarding, kayaking, surfing lessons and tours right on-site. Fitness enthusiasts will appreciate the well-equipped fitness center offering exercise classes and yoga instruction. Andaz Maui at Wailea Resort is proud to be LEED-NC Silver Certified for its eco-friendly practices. Additionally, upscale shopping and dining options at The Shops at Wailea are just a short walk away while Kahului International Airport can be reached within 30 minutes by car.
Pros:
– Stunning location on Mokapu Beach
– Relaxation guaranteed with four outdoor infinity pools
– Delectable Japanese-American fusion cuisine at Morimoto Maui
– Spacious accommodations featuring private balconies
– Convenient access to water activities like outrigger canoeing and surfing lessons
Grand Wailea Resort Hotel & Spa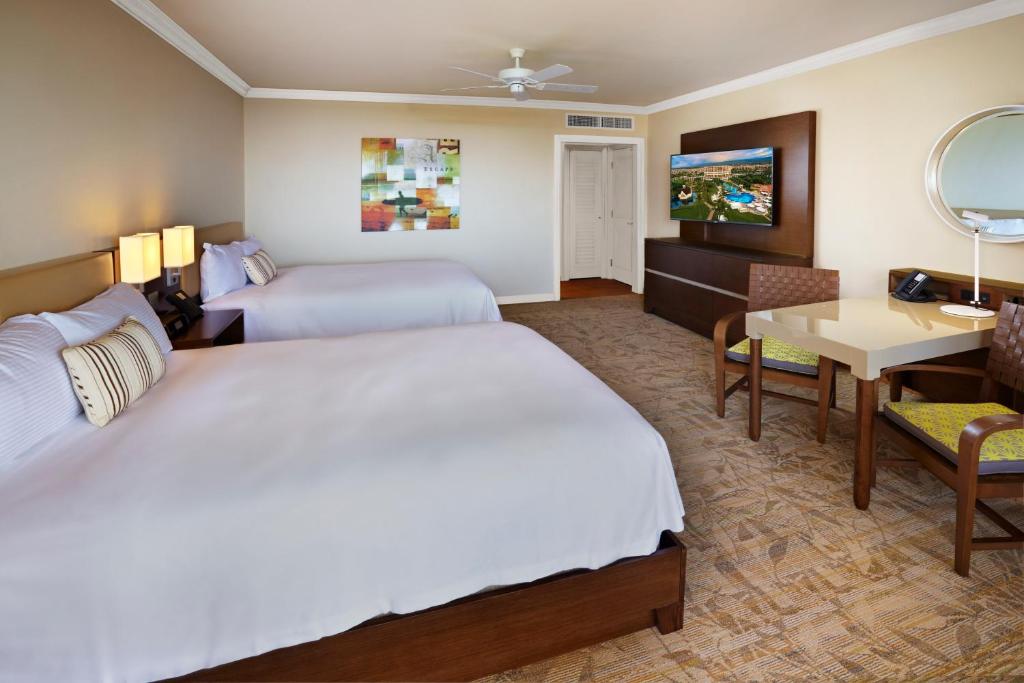 Situated on 40 acres of tropical landscape along the pristine white sands of Wailea Beach, the Grand Wailea Resort Hotel & Spa is a luxurious haven for travelers seeking a truly indulgent experience. As part of the prestigious Waldorf Astoria Resorts collection, this upscale retreat offers a range of amenities and activities to ensure an unforgettable stay. With five restaurants, including the Polynesian-inspired Humuhumunukunukuapua'a set over an oceanfront lagoon, guests can savor Hawaiian-influenced cuisine while enjoying breathtaking views. The resort also boasts a water park with nine outdoor swimming pools connected by a lazy river, water slides, and even a swim-up bar. Those seeking relaxation can visit SpaGrande for rejuvenating body treatments or take advantage of the state-of-the-art fitness center. For families and children, there are plenty of activities available from lei making to video games in a dedicated activity center. Whether it's indulging in gourmet dining options or exploring the beautiful surroundings through guided tours and excursions, every aspect of your stay at Grand Wailea will be filled with luxury and impeccable service.
– Expansive property spanning 40 acres
– Spectacular views from privately furnished terraces
– Nine outdoor swimming pools featuring water slides and lazy river
– Wide selection of dining options offering delicious cuisine
– Luxurious spa providing indulgent treatments
Aston Maui Kaanapali Villas (Lahaina)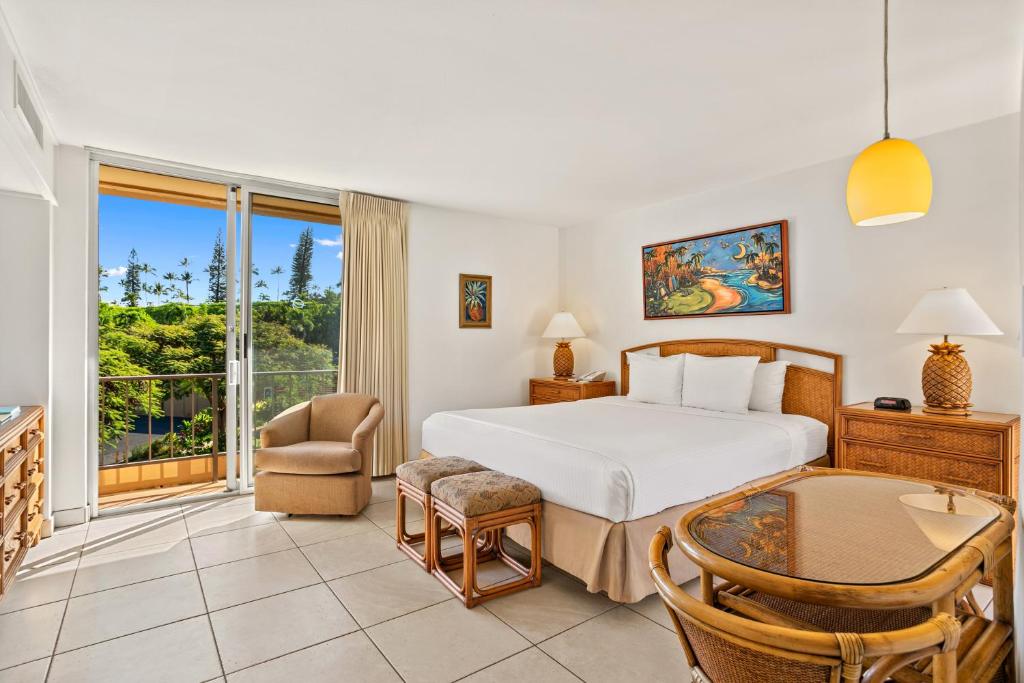 Located in the picturesque town of Lahaina, Aston Maui Kaanapali Villas is a 4-star resort set on 11 acres of lush tropical gardens. With two adult pools and a day spa, guests can unwind and indulge in complete relaxation. The resort is conveniently situated just a 15-minute walk away from the famous Kaanapali Beach. Indulge in delicious island cuisine accompanied by an extensive wine list at the poolside Castaway Cafe restaurant and bar. Additionally, guests can enjoy complimentary drinks at the weekly manager's reception. Each room at Aston Maui Kaanapali Villas features modern amenities including cable TV, a private balcony, and an in-room safe. Refrigerators are included in all rooms, while studios and suites are equipped with full kitchens for added convenience. Guests have access to the 24-hour Fitness Center using their card key and can also utilize the free shuttle service for transfers to the vibrant Kaanapali Resort area via the Kaanapali Trolley. Families will appreciate the children's pool provided at the resort as well as receiving a free beach ball upon check-in for kids to enjoy during their stay. The Wo Hing Temple Museum is just a 10-minute drive away from this tropical haven, offering visitors a glimpse into history and culture. For those seeking adventure, whale watching tours are available within 5 miles of the resort, while golf enthusiasts will find themselves only 2 miles away from renowned courses like Kaanapali Golf Course Tournament North.
– Serene location amidst tropical gardens
– Two adult pools for ultimate relaxation
– Delicious island cuisine with an extensive wine list at Castaway Cafe
– Modern amenities including cable TV and private balconies
– Convenient access to nearby attractions such as Wo Hing Temple Museum
5 Star Luxury Hotels
5 Star Luxury Hotels are the epitome of opulence and sophistication, offering an unparalleled level of service and comfort. From the moment you step into these lavish establishments, you are greeted with impeccable attention to detail and a warm, personal welcome. Every aspect of your stay is meticulously curated to ensure an unforgettable experience, from the elegant decor to the plush bedding and luxurious amenities. Indulge in world-class dining options that tantalize your taste buds with culinary delights crafted by renowned chefs. Pamper yourself in exquisite spas that rejuvenate your body and mind. With their unrivaled dedication to excellence, 5 Star Luxury Hotels redefine luxury and create a haven where guests can escape from the everyday and revel in pure indulgence.
Hyatt Residence Club Maui (Lahaina)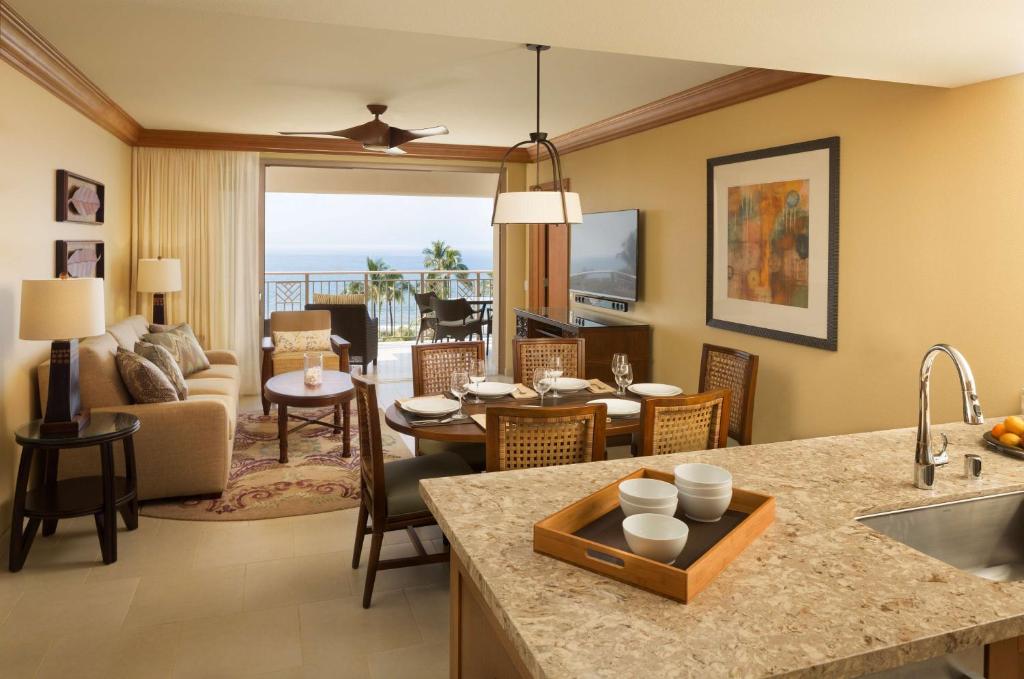 Situated in the stunning coastal town of Lahaina, Hyatt Residence Club Maui offers luxurious accommodation just a short distance from the beautiful Kaanapali Beach. With free WiFi and private parking available, guests can enjoy a comfortable stay in this non-smoking property. The resort boasts spacious rooms equipped with balconies, air conditioning, and flat-screen TVs. Some rooms even offer breathtaking views of the sea. Guests can also take advantage of amenities such as a fridge in each room. The hotel's convenient location allows easy access to popular attractions like Wahikuli State Beach, Kaanapali Golf Courses, and Royal Kaanapali Golf Course. For those arriving by plane, Kahului Airport is approximately 43 km away from the hotel.
Pros:
– Prime location near Kaanapali Beach
– Free WiFi and private parking
– Luxurious rooms with balconies and sea views
– Close proximity to popular attractions and golf courses
Makena Surf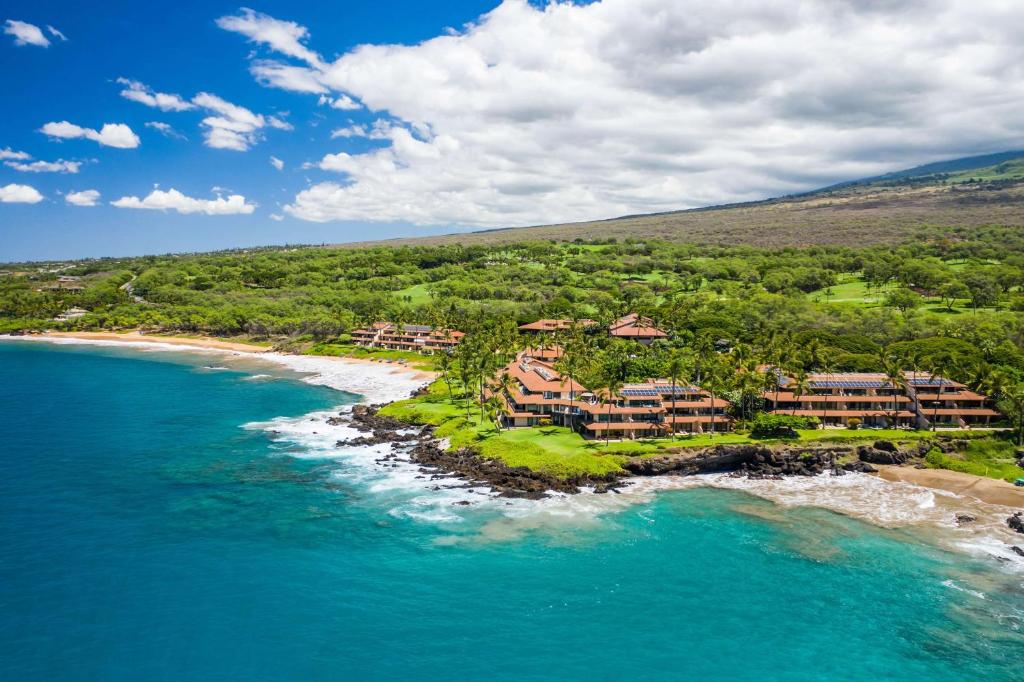 Makena Surf, A Destination by Hyatt Residence is a luxurious apartment hotel situated on the stunning Paipu Beach in Maui. Adjacent to the Wailea Gold Golf Course, this resort offers a truly idyllic location. Guests can enjoy 2 outdoor pools and 4 tennis courts, as well as spacious apartments with breathtaking ocean views. The accommodations are equipped with modern amenities including flat-screen TVs and free WiFi. The fully furnished kitchens feature granite countertops and top-of-the-line appliances. The resort also boasts a barbecue area and two herb gardens for guests to enjoy. With a private chef and 24-hour on-call staff available, guests can truly indulge in luxury during their stay. Snorkeling and diving opportunities await right on site, while the nearby Shops at Wailea offer fantastic shopping and dining options just minutes away. With its convenient location only 30 minutes from Kahului Airport, Makena Surf provides the perfect blend of relaxation and accessibility.
– Stunning ocean views from all apartments
– Modern amenities such as flat-screen TVs and free WiFi
– Access to outdoor pools, tennis courts, snorkeling, diving
– On-site barbecue area and herb gardens
– Conveniently located near shops and restaurants at The Shops at Wailea
The Kulani Maui (Lahaina)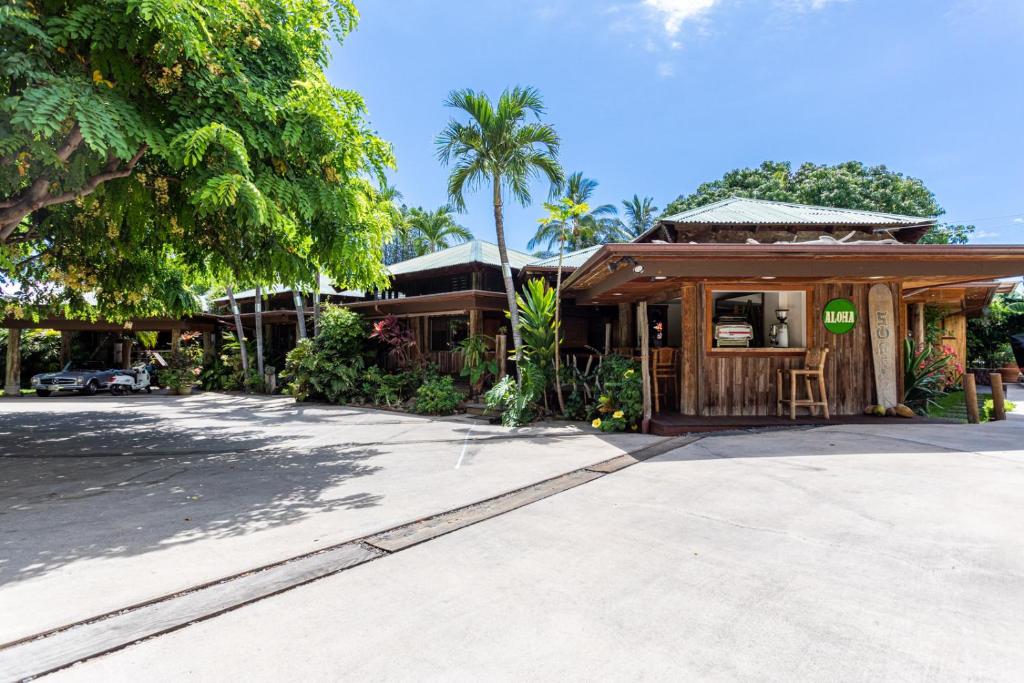 The Kulani Maui in Lahaina is a luxurious 4-star hotel conveniently located in the heart of the city. Guests can enjoy free WiFi throughout the property and have access to a beautiful garden as well as free private parking. The hotel offers luggage storage space, ensuring convenience for guests. All rooms are equipped with modern amenities such as air conditioning, a seating area, and a flat-screen TV with cable channels. The rooms also feature a safety deposit box and a private bathroom complete with shower facilities, free toiletries, and a hairdryer. Some rooms even come with a fully-equipped kitchen including an oven and stovetop. Additionally, all units provide guests with a fridge for their convenience. The hotel's prime location allows guests to easily visit popular attractions such as Puamana Beach Park, Puunoa Beach, and Lahaina Boat Harbor which are all nearby. For those flying into Maui, Kahului Airport is just 36 km away from the accommodation.
– Free WiFi available throughout the property
– Convenient on-site parking
– Gorgeous garden for relaxation
– Modern amenities in every room
– Close proximity to popular attractions
Most Expensive Hotels in Maui
Maui, known for its breathtaking beauty and tropical paradise, offers a selection of luxurious accommodations that cater to the most discerning travelers. With their lavish interiors, impeccable service, and unparalleled ocean views, the most expensive hotels in Maui provide an opulent haven where guests can indulge in the lap of luxury. These exclusive properties boast world-class amenities and exquisite dining options that ensure a truly unforgettable experience. From private villas with infinity pools to stunning beachfront resorts, these high-end establishments offer a glimpse into a world of refined elegance and unmatched tranquility in this Hawaiian island paradise.
Wailea Elua Village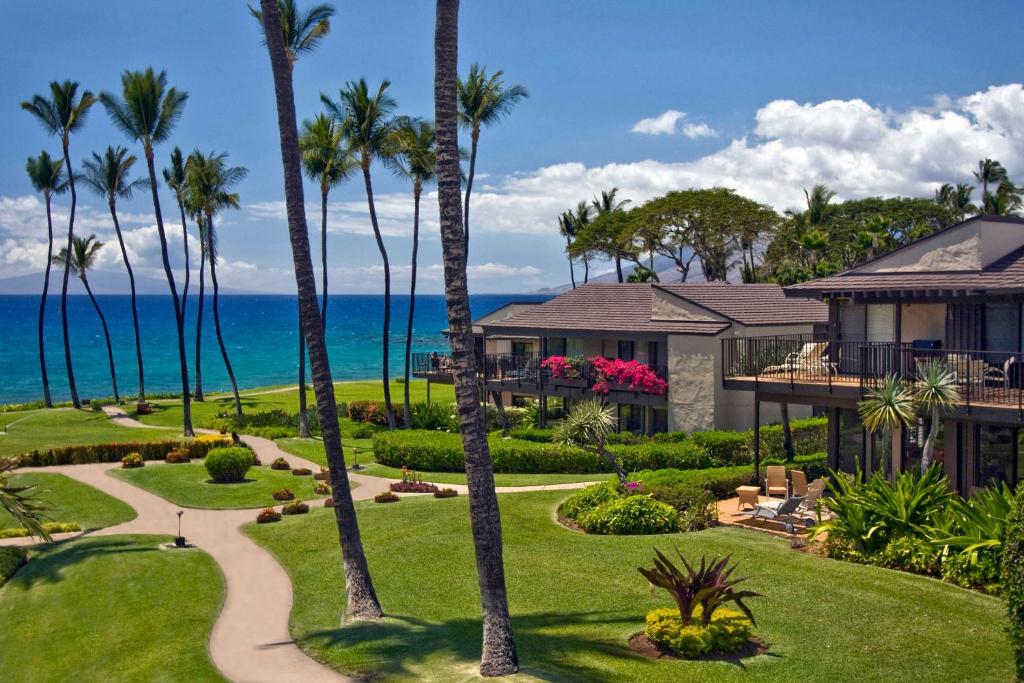 Located on Ulua Beach in Wailea, Hawaii, the Wailea Elua Village resort offers a luxurious and unforgettable vacation experience. The resort boasts private beach access and two outdoor pools for guests to enjoy. Guests can also take advantage of the on-site gym and hot tub, or relax at the pool pavilion with a small library and putting green. The accommodations at Wailea Elua Village are spacious and well-appointed, offering views of the property's gardens or the ocean. Each unit features a comfortable seating area with sofa, cable TV, and DVD player. The fully equipped kitchen includes a stove-top, oven, dishwasher, as well as cookware and dishware. With 24-hour concierge services available, guests are ensured a seamless stay from start to finish. Additionally, the friendly resort staff is always ready to assist with any requests or inquiries. For those looking to explore beyond the resort grounds, popular attractions such as Maui Ocean Center are just a short drive away. Kahului Airport can be reached within 30 minutes by car.
Pros:
– Private beach access
– Two outdoor pools
– Spacious and well-appointed accommodations
– Fully equipped kitchens in every unit
– 24-hour concierge services
Ka'anapali Beach Club (Lahaina)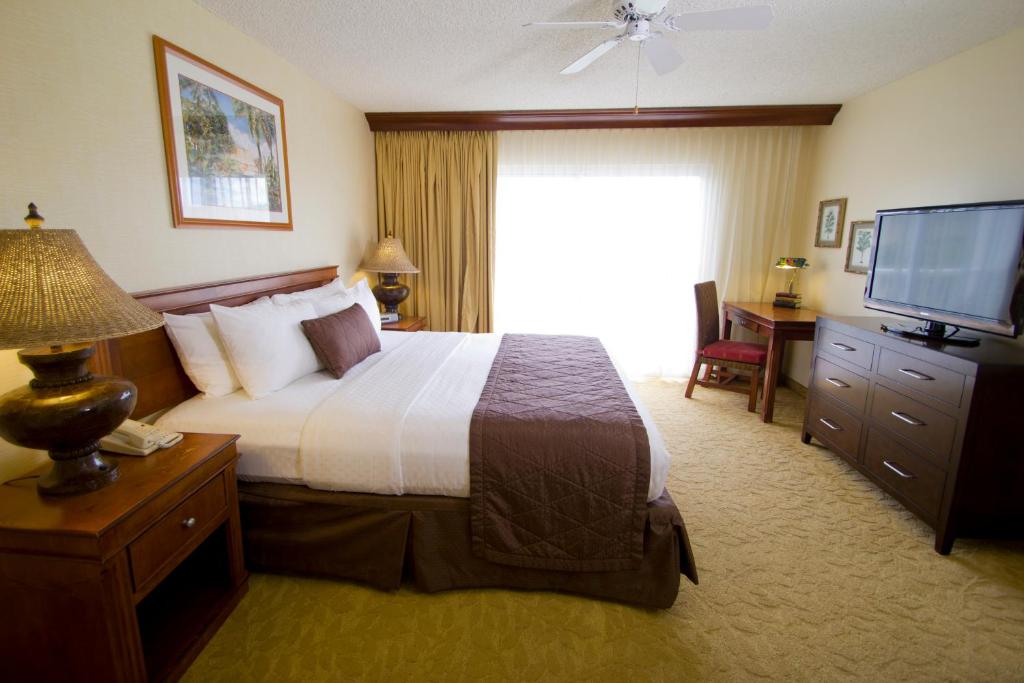 Located in Lahaina, the Ka'anapali Beach Club is a stunning resort that boasts a 1-acre wide lagoon-style pool and beautiful tropical garden atriums. The spacious suites offer guests the convenience of kitchen facilities and feature private balconies with breathtaking ocean or surrounding area views. The resort also offers an array of activities such as scuba diving, yoga, fishing, and access to barbecue facilities. Guests can enjoy delicious meals at the on-site café and restaurant, or grab a quick snack from the snack bar. With its classic design and top-notch amenities, this resort is the perfect choice for a luxurious stay in Lahaina.
– 1-acre wide lagoon-style pool
– Kitchen facilities in suites
– Beautiful ocean or surrounding area views
– Variety of on-site activities available
– Convenient location near West Maui Airport
Polo Beach Club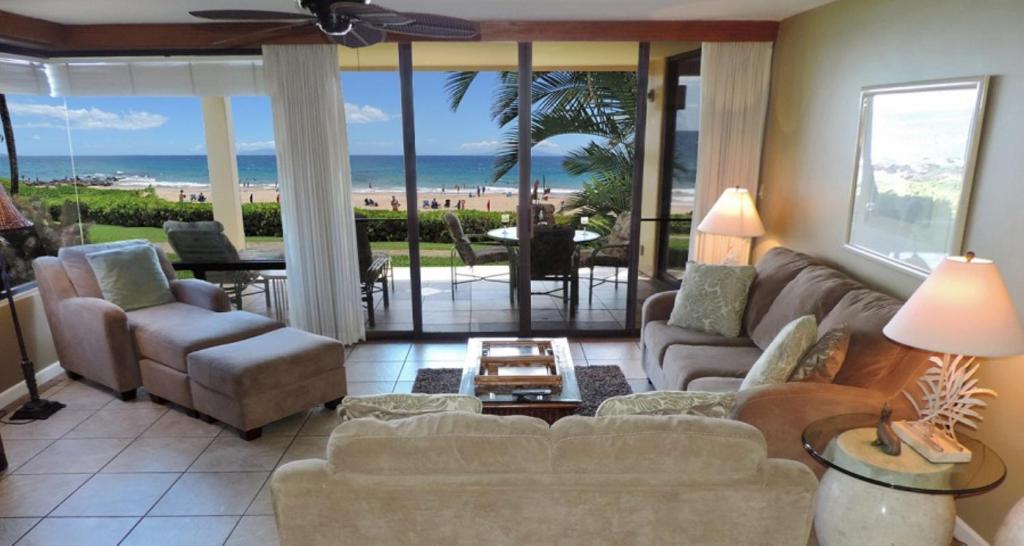 The Polo Beach Club is a luxurious apartment hotel situated on Polo Beach and the Wailea Beach Path in Maui. This resort offers 2-bedroom apartments with fully equipped kitchens, oceanfront patios, and balconies complete with outdoor seating. Guests can also enjoy a seasonal oceanfront pool, lounge chairs on the patio, and free Wi-Fi throughout the property. Each unit at the Polo Beach Club is uniquely decorated and features a spacious living room with a flat-screen TV and DVD player. After a day of snorkeling and beach activities, guests can unwind in the onsite hot tub or make use of the washing machine and clothes dryer available in each unit. The resort also provides three gas barbecues for guests to use and offers parking facilities in a garage. Additionally, this hotel is conveniently located just a 5-minute walk from Wailea Golf Club and 35 miles away from Kahului Airport.
– Fully equipped kitchens in every apartment
– Oceanfront patios with outdoor seating
– Seasonal oceanfront pool
– Convenient access to Wailea Golf Club
– Close proximity to Kahului Airport
Luxury Maui Hotels Information
| | |
| --- | --- |
| 🛎️ Luxury Hotels in Maui | 12 |
| 💵 Hotels Prices From | $258 |
| 💵 Highest price | $1866 |
| 🥇 Average Review Score | 8.6/10 |
| 🛏️ Average number of Rooms | 229 |
Top Luxury hotels in Maui
| | |
| --- | --- |
| The Kulani Maui (Lahaina) | 9.4/10 |
| Napili Kai Beach Resort | 9.3/10 |
| Wailea Elua Village | 9.1/10 |
| Makena Surf | 9/10 |
| Fairmont Kea Lani | 8.7/10 |
FAQ
What luxury hotels are available in Maui?
Maui offers a range of luxurious hotels that cater to different preferences. Some popular options include the Four Seasons Resort Maui at Wailea, known for its stunning ocean views and impeccable service. The Montage Kapalua Bay is another top choice with its spacious suites, world-class spa, and beautiful beachfront location. And if you're looking for a more secluded experience, the Travaasa Hana provides an intimate retreat with its peaceful surroundings and traditional Hawaiian ambiance.
What amenities can I expect at luxury hotels in Maui?
Luxury hotels in Maui take pride in offering exceptional amenities to enhance your stay. Expect features like infinity pools overlooking the ocean, private cabanas with personalized service, gourmet restaurants serving local cuisine, award-winning spas providing rejuvenating treatments, fitness centers equipped with state-of-the-art equipment, and concierge services to assist you with any requests or arrangements you may need during your time on the island.
Are there any luxury resorts in Maui that are family-friendly?
Yes! Many luxury resorts in Maui cater to families as well. For instance, The Ritz-Carlton Kapalua offers a wide range of activities for kids including supervised programs and cultural experiences. The Grand Wailea boasts an impressive pool complex featuring water slides and a lazy river that children will adore. These resorts often provide spacious accommodations designed with families in mind along with special menus to cater to younger guests' preferences.
Can I find luxury accommodations near popular attractions in Maui?
Absolutely! Luxury accommodations are available near many of the popular attractions on the island of Maui. For example, if you want to explore Haleakala National Park's mesmerizing landscapes or go on an adventure along the Road to Hana, consider staying at Travaasa Hana which provides easy access to those areas whilst offering unrivaled comfort and serenity. Alternatively, resorts like The Westin Maui Resort & Spa and Hyatt Regency Maui Resort & Spa are located near popular beaches and offer stunning views of the Pacific Ocean.
What is the best time to visit Maui for a luxury hotel experience?
The best time to visit Maui for a luxury hotel experience depends on your preferences and what you aim to do during your stay. The peak season typically runs from December to April, offering warm temperatures and ideal conditions for snorkeling, surfing, and other water activities. However, if you prefer less crowded experiences with lower rates, consider visiting during the shoulder seasons of spring (April – May) or fall (September – November). During these times, hotels often offer attractive packages and promotions that can make your luxury stay even more enticing.
Popular Luxury Hotels destinations