Welcome to a captivating exploration of opulent accommodations in Lincolnshire, the exquisite county nestled in the heart of the United Kingdom. Prepare yourself for an extraordinary journey as we unveil a selection of lavish hotels that epitomize indulgence and sophistication. From elegantly restored manor houses to contemporary architectural masterpieces, Lincolnshire is replete with luxurious havens that guarantee an unforgettable stay.
Immerse yourself in the regal charm of Lincolnshire by choosing from an array of palatial hotels that exude grandeur and magnificence. Discover stately homes steeped in history, featuring ornately decorated rooms adorned with fine art and antique furnishings. Indulge your senses as you bask in the lap of luxury, enveloped by sumptuous fabrics and plush bedding that promises nights of unparalleled comfort.
For modern enthusiasts seeking a more contemporary escape, Lincolnshire boasts a range of cutting-edge hotels that showcase sleek design and avant-garde architecture. Impeccably furnished rooms offer panoramic views over picturesque landscapes while state-of-the-art facilities cater to your every need. Whether you desire rejuvenating spa treatments or culinary delights prepared by Michelin-starred chefs, these luxury retreats have it all.
Join us on this enchanting journey through Lincolnshire's most exceptional stays as we delve into their unique features and unrivaled offerings.
Most Luxurious Hotels in Lincolnshire
The Lincoln Hotel (Lincoln)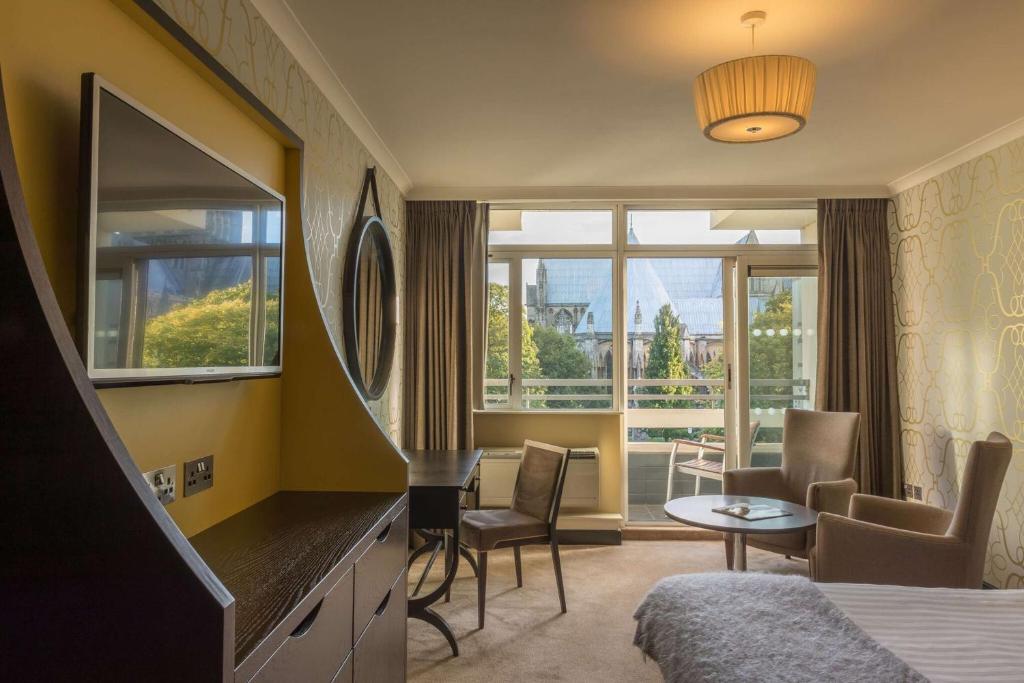 The Lincoln Hotel is a luxurious hotel conveniently located opposite the stunning Lincoln Cathedral and just a short stroll from the city centre. Guests can enjoy drinks in the charming outdoor seating area or take in the serene beauty of the hotel's garden. The restaurant offers breathtaking views of the cathedral and serves a diverse menu featuring locally sourced ingredients. For breakfast, guests can indulge in a delicious full English or continental spread. The comfortable rooms at The Lincoln Hotel boast modern amenities such as flat-screen TVs with Freeview and cozy seating areas. Some rooms even offer picturesque views of either the hotel gardens or Lincoln Cathedral. With its close proximity to Lincoln Central Rail Station, exploring the city has never been easier. Golf enthusiasts will also appreciate that Carholme Golf Club is just a short drive away.
– Ideal location opposite Lincoln Cathedral
– Charming outdoor seating area and beautiful garden
– Award-winning restaurant with scenic views
– Comfortable rooms with modern amenities
– Close proximity to both city centre and golf club
The Dower House Hotel (Woodhall Spa)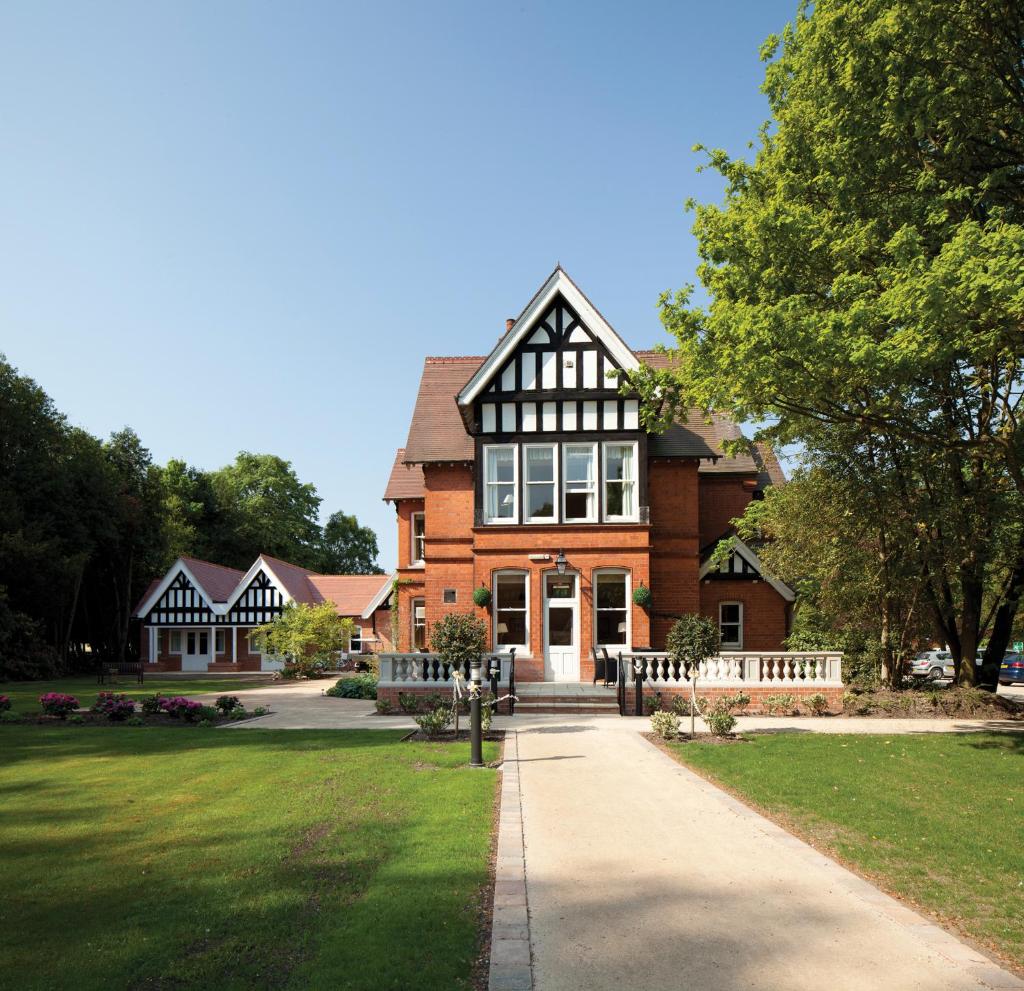 Situated just a short stroll away from Woodhall Spa Golf Club and the Kinema in the Woods, The Dower House Hotel offers guests a luxurious retreat with complimentary parking and Wi-Fi. Nestled within 2 acres of picturesque gardens and woodland, this charming country house hotel in Lincolnshire boasts an on-site bar and restaurant. The Seasons Restaurant provides lovely garden views while serving up a delicious selection of freshly cooked dishes. Each elegantly furnished guest room features modern amenities including a flat-screen TV, alarm clock, telephone, trouser press, and tea/coffee-making facilities complete with homemade biscuits. Guests can also enjoy light meals at the cozy bar. With its reputation as a popular wedding venue, The Dower House Hotel is conveniently located just over 30 minutes' drive from the historic center of Lincoln. Other nearby attractions such as Boston, Skegness, and Market Rasen are easily accessible within a 30-40 minute drive from Woodhall Spa village.
– Luxurious rooms with elegant furnishings
– Complimentary parking and Wi-Fi
– Beautiful gardens to explore
– On-site bar and restaurant offering delicious dishes
– Convenient location for exploring nearby attractions
Forest Pines Hotel (Brigg)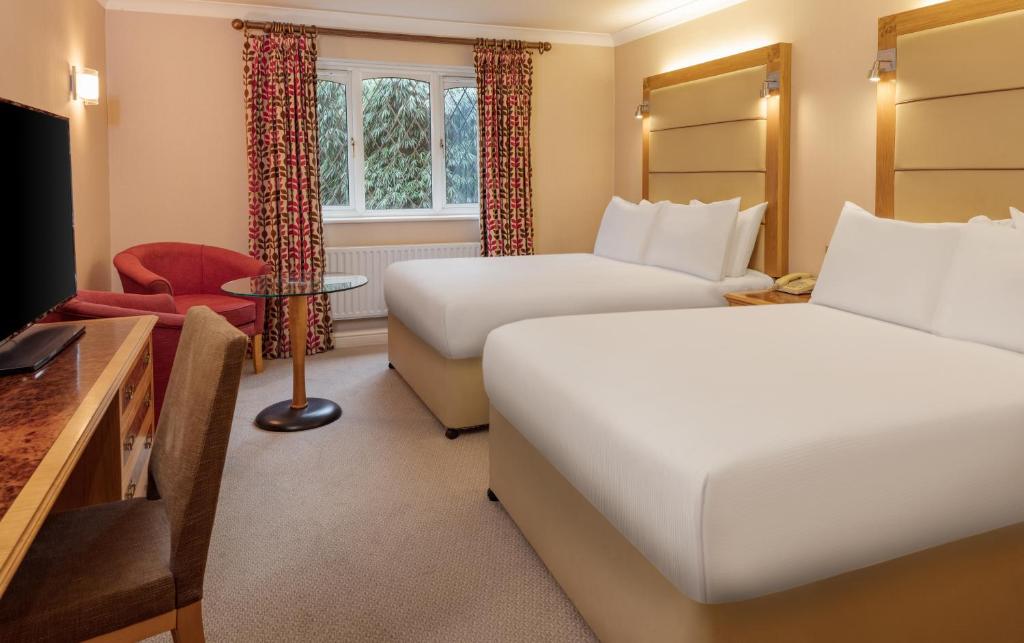 Nestled in the picturesque Yorkshire and Humberside countryside, Forest Pines Hotel, Spa & Golf Resort offers a tranquil retreat with its 27-hole Championship golf course and stunning surroundings. Conveniently located near Junction 4 of the M180, this luxurious hotel boasts 190 acres of woodland, a health club, and an exquisite restaurant. The spacious rooms are tastefully designed and equipped with modern amenities including en suite bathrooms, flat-screen TVs with Sky channels, and complimentary WiFi. Guests can unwind in the spa's 18-meter swimming pool, steam room, sauna or whirlpool. The six treatment rooms offer a range of indulgent therapies such as massages, facials, and manicures. For added convenience, there is also a relaxation room available for guests to enjoy. With ample free parking spaces available for guests' convenience and easy access to major motorway networks as well as Humberside Airport nearby; Forest Pines Hotel ensures that every aspect of your stay is seamless.
– Scenic setting amidst Yorkshire and Humberside countryside
– Championship golf course on-site
– Extensive spa facilities including swimming pool
– Luxurious rooms with modern amenities including free WiFi
– Convenient access to motorway networks and Humberside Airport
Other places to stay in Lincolnshire
Luxury Hotels in Downtown Lincolnshire
Downtown Lincolnshire boasts a selection of exquisite luxury hotels that offer an unparalleled experience for discerning travelers. With their refined elegance and impeccable service, these establishments epitomize the epitome of opulence and sophistication. Nestled amidst the city's bustling energy, the luxury hotels in Downtown Lincolnshire provide a haven of tranquility where guests can rejuvenate and indulge in lavish comforts. From tastefully designed interiors to awe-inspiring views, each hotel captures the essence of luxurious living, promising an unforgettable stay for those seeking the finer things in life.
The Yarborough Hotel Wetherspoon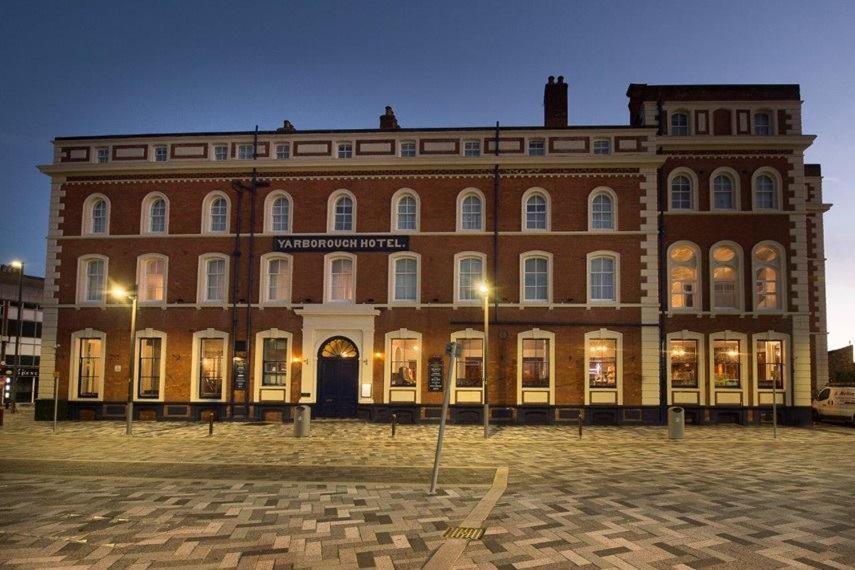 The Yarborough Hotel Wetherspoon is conveniently located in the heart of Grimsby, directly opposite Grimsby Town railway station. This hotel offers comfortable accommodation just 4 km away from the beautiful beach at Cleethorpes. The rooms are well-appointed and feature modern amenities such as a flat-screen TV, kettle, and private bathroom with complimentary toiletries. Free WiFi is available throughout the property. Guests can also indulge in delicious meals at the on-site restaurant. With its 24-hour front desk, The Yarborough Hotel ensures that guests receive excellent service throughout their stay.
– Convenient central location
– Close proximity to Grimsby Town railway station
– Modern and comfortable rooms
– On-site restaurant serving tasty meals
– Free WiFi available throughout the property
The White Swan (Scotter)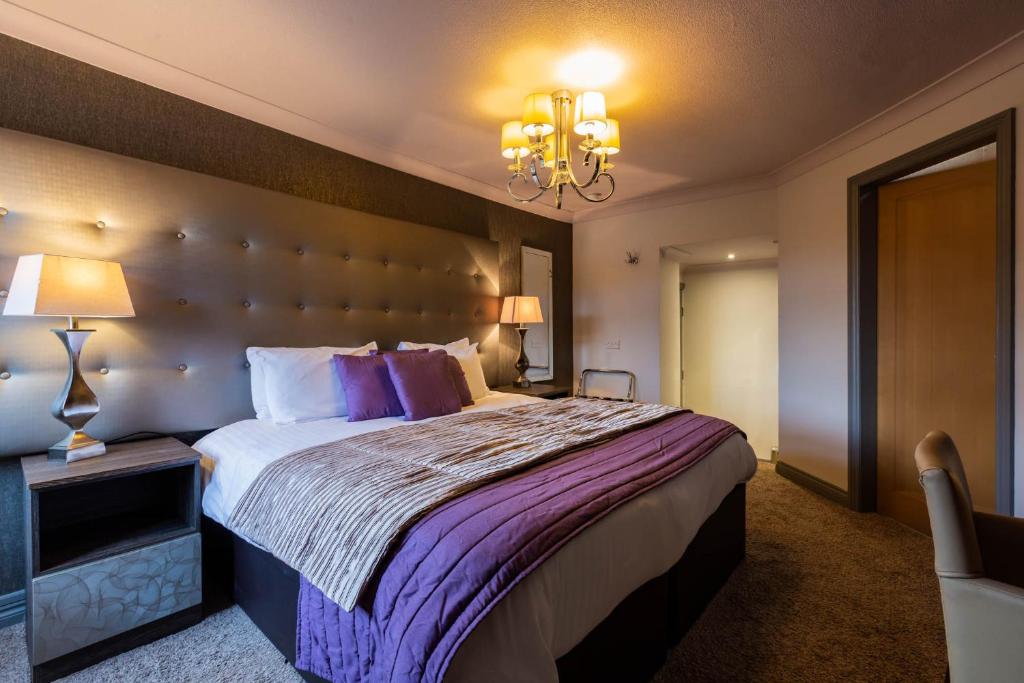 Set in the peaceful riverside village of Scotter, just south of Scunthorpe, The White Swan is a charming boutique hotel and restaurant that offers guests a tranquil escape. The hotel boasts comfortable en suite rooms with modern decor, featuring amenities such as free Wi-Fi, large flat-screen TVs, memory foam mattresses, and tea/coffee making facilities. The on-site restaurant serves delicious meals throughout the day, from breakfast to a la carte dinners, and guests can also enjoy refreshing drinks at the bar or dine outside in the lovely outdoor dining area. Additionally, The White Swan hosts monthly dinner and dance evenings and has function rooms available for hire. Conveniently located near the A159 and M180 Motorway, this hotel provides easy access to nearby towns like Grimsby and Doncaster as well as Robin Hood Airport.
– Tranquil riverside location in a charming village
– Comfortable en suite rooms with modern amenities
– On-site restaurant serving delicious meals all day
– Monthly dinner and dance evenings for entertainment
– Easy access to nearby towns and airports via major roads
The Bull And Swan (Stamford)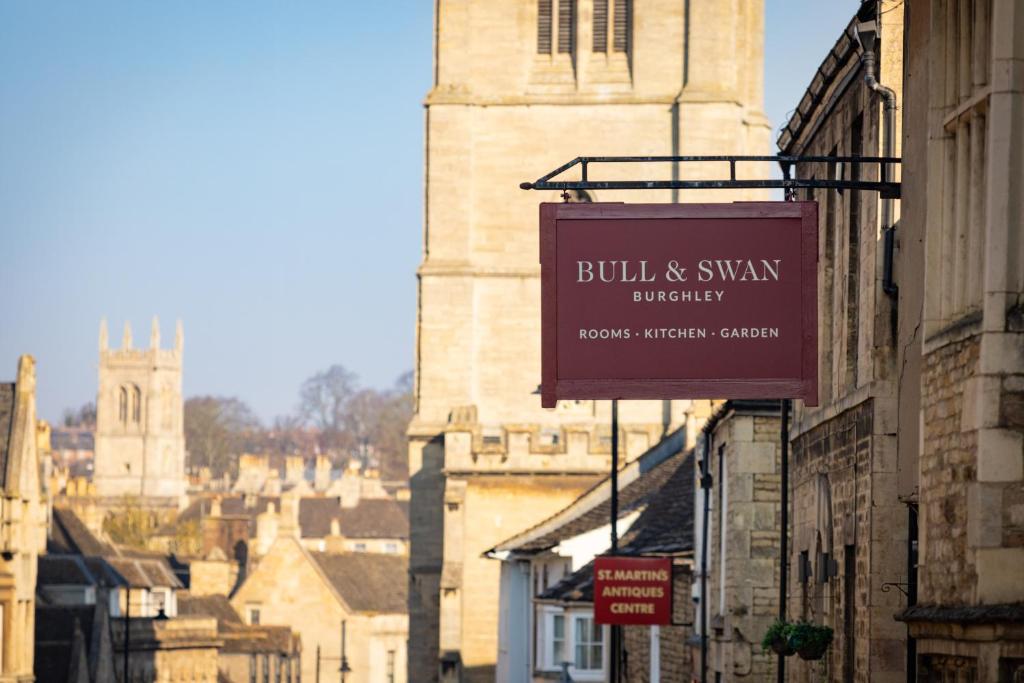 Situated in the heart of historic Stamford, The Bull and Swan is a charming 16th-century inn that exudes character and luxury. Its unique rooms offer a stylish and modern atmosphere, complete with flat-screen TVs and luxurious toiletries. Guests can enjoy complimentary Wi-Fi, while select rooms boast indulgent baths and spacious beds. The hotel offers free parking at nearby The William Cecil Hotel, making it convenient for those traveling by car. Indulge in traditional cuisine made with locally sourced ingredients from the hotel's Kitchen garden or savor a fresh pizza from their Pizza Potting Shed. For outdoor enthusiasts, the beautiful Burghley Estate is just a short walk away, featuring the renowned Burghley House with its stunning parkland, deer park, and lake – all famously featured in 'The Da Vinci Code'. Additionally, some of their superior and deluxe bedrooms are dog-friendly (additional fee applies).
Pros:
– Unique 16th-century inn with character
– Stylish and modern rooms equipped with luxury amenities
– Complimentary Wi-Fi access
– Convenient complimentary parking at The William Cecil Hotel nearby
– Delicious traditional cuisine made with fresh local produce
5 Star Luxury Hotels
5 Star Luxury Hotels offer the epitome of opulence and indulgence, providing guests with an unforgettable experience. From the moment you step inside, you are greeted by unparalleled elegance and exceptional service. Every detail is meticulously curated to ensure utmost comfort and luxury, from sumptuous bedding to exquisite furnishings. These hotels boast extraordinary architecture and breathtaking views that leave you in awe. Impeccable dining options tantalize your taste buds with a fusion of flavors prepared by world-renowned chefs, while luxurious spas transport you into a realm of pure relaxation. Whether for business or pleasure, staying at a 5-star luxury hotel guarantees an unparalleled level of sophistication and grandeur that will exceed all expectations.
DoubleTree by Hilton Lincoln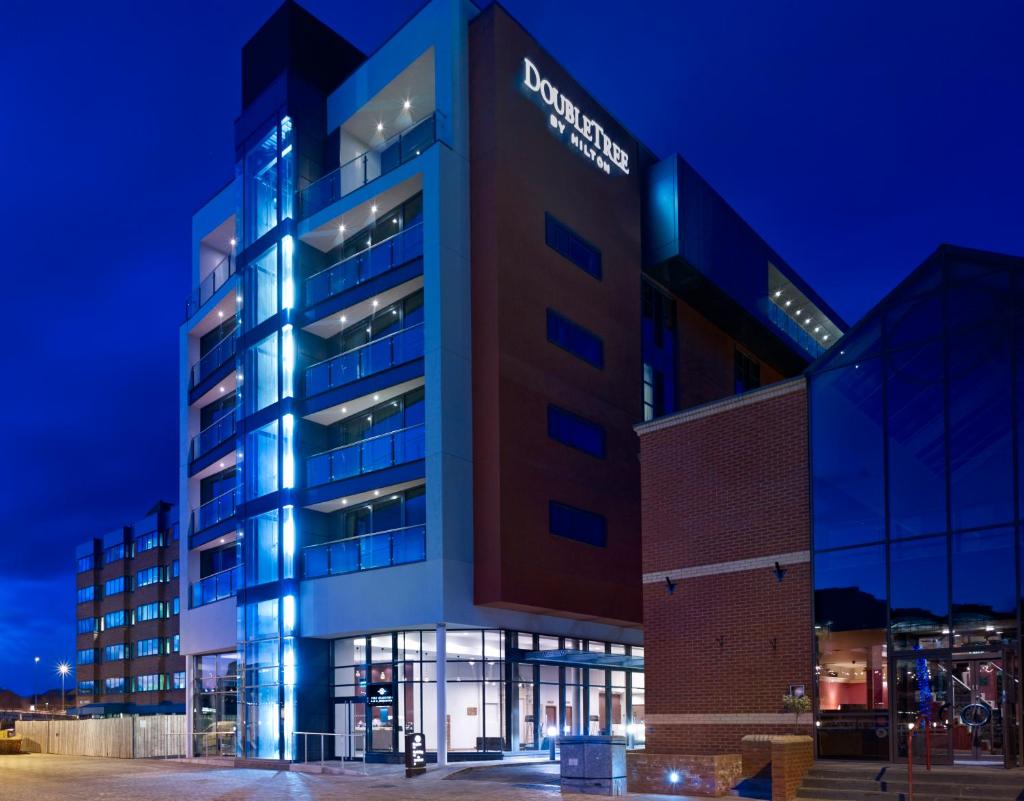 The DoubleTree by Hilton Lincoln is a luxurious 4-star hotel situated on the waterfront, offering breathtaking views of Lincoln's skyline and cathedral. Guests can enjoy a rooftop restaurant and bar, both providing stunning panoramic city vistas. The hotel offers free Wi-Fi and features a glass lift with sweeping views at the front of the building. The historic 11th-century castle is just a short 15-minute walk away, while the A1 road can be reached in 30 minutes by car. Each room is equipped with modern amenities including an LED TV with Freeview, tea/coffee making facilities, and a hairdryer. Private bathrooms with shower facilities are available in all rooms. Indulge in culinary delights at the Marco Pierre White Steakhouse Bar & Grill located on the fifth floor or unwind with a drink at the Electric Bar. Conveniently located within a 10-minute walk to Lincoln's city centre and rail station, this hotel offers easy access to all that this charming city has to offer. East Midlands Airport is also easily accessible from here, being just 51 miles away.
– Waterfront location with stunning views of Lincoln's skyline and cathedral
– Rooftop restaurant offering panoramic city vistas
– Modern amenities in every room including LED TV and tea/coffee facilities
– Close proximity to Lincoln Castle and easy access to A1 road
– Walking distance to city centre attractions and rail station
The Whistle and Flute (Barnetby le Wold)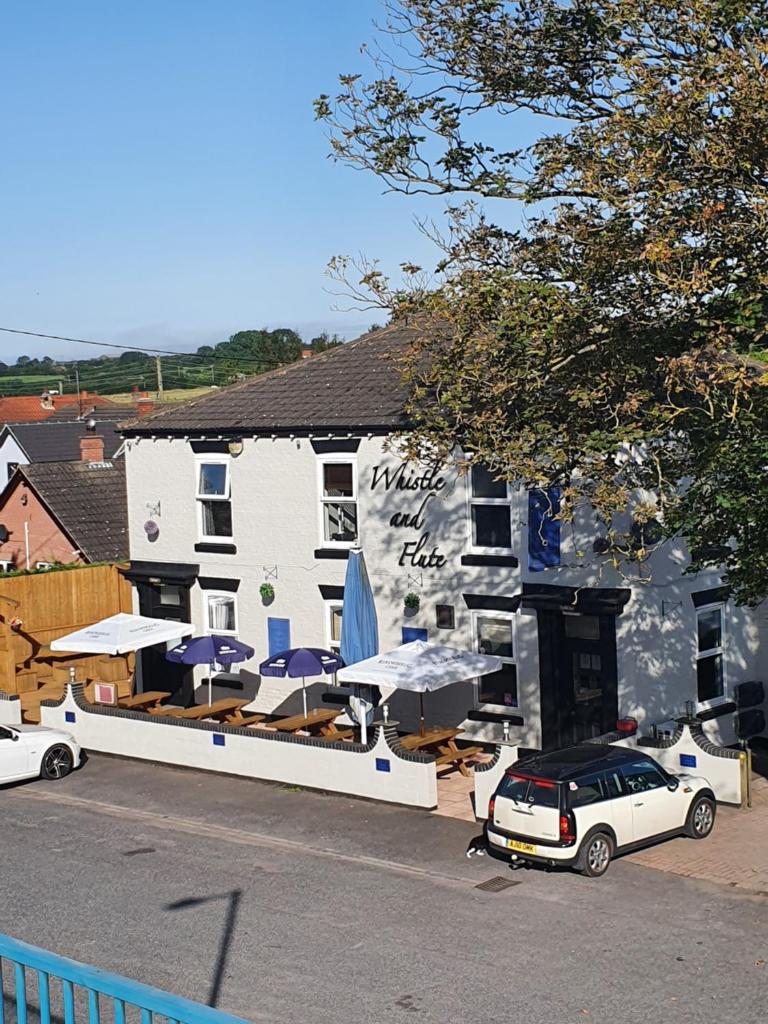 Located directly across from Barnetby railway station and just a short 10-minute drive from Immingham, The Whistle and Flute is a luxurious 4-star hotel that offers a comfortable stay in the heart of Barnetby le Wold. The hotel boasts a pub, restaurant, and ample free parking for guests. Each beautifully decorated room at The Whistle and Flute features modern amenities such as a flat-screen TV with Sky HD channels and complimentary Wi-Fi. Some rooms even offer en suite bathrooms, while others have shared bathroom facilities available. Guests can indulge in delicious homemade meals made from locally sourced ingredients at the on-site restaurant, which includes delectable dishes like oven-baked salmon and steak and ale pie. For sports enthusiasts, the pub showcases major sporting events as well as live horse racing on two large HD screens. During weekends, there's evening entertainment with live music and performers to enjoy. Additionally, a hearty breakfast is served daily to start your day off right. Conveniently located just a quick 7-minute drive away is Humberside Airport offering flights to various European destinations including Turkey and Tunisia; shuttle service can be arranged upon request for added convenience. Furthermore, the towns of Scunthorpe and Grimsby are both easily accessible within a 20-minute drive from the hotel.
– Prime location opposite Barnetby railway station
– Pub featuring major sporting events and live horse racing on large HD screens
– Delicious home-made food made from locally sourced ingredients at the restaurant
– Complimentary Wi-Fi throughout the property
– Ample free parking for guests
Belton Woods Hotel (Grantham)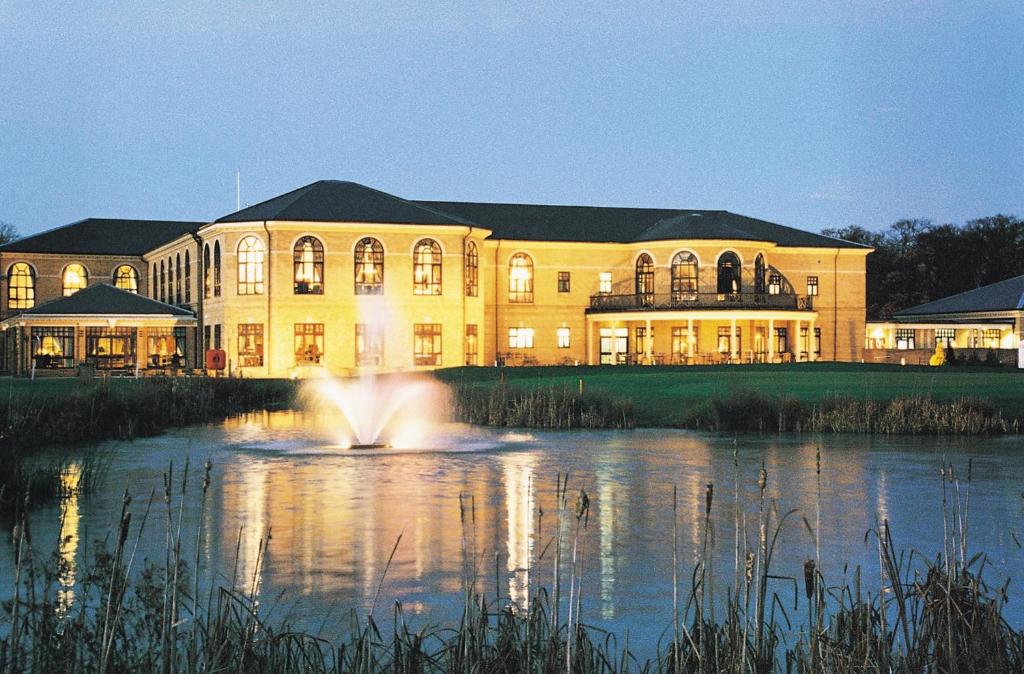 Nestled in the serene Lincolnshire countryside, Belton Woods Hotel, Spa & Golf Resort offers an idyllic getaway with a range of health, golf, sports, and recreational activities. Despite its tranquil setting, the hotel is conveniently situated just minutes away from the A1 highway, less than an hour's drive from East Midlands Airport, and an hour by rail from London's Kings Cross. The on-site Stantons Brasserie serves up a delightful blend of classic British and French cuisine with a modern twist, incorporating locally sourced ingredients from Lincolnshire whenever possible. For those seeking a more relaxed atmosphere, the Claret Jug pub boasts stunning views overlooking the Lakes Course while offering traditional pub fare accompanied by local guest ales and wines from around the globe. With its luxurious amenities and impeccable service standards, Belton Woods Hotel represents a new era of excellence for both business travelers and leisure seekers alike – catering to every imaginable need within the confines of its expansive grounds.
Pros:
– Idyllic location surrounded by tranquil Lincolnshire countryside
– Convenient access to major transportation routes
– Two outstanding dining options showcasing delicious cuisine with local influences
– Spectacular views over the Lakes Course at Claret Jug pub
– Luxurious facilities ensuring all needs are met without leaving the hotel grounds
Most Expensive Hotels in Lincolnshire
Lincolnshire, renowned for its natural beauty and historical attractions, is also home to some of the most exquisite and opulent hotels in the region. These luxurious accommodations offer an unparalleled experience of comfort and indulgence, boasting lavish interiors and impeccable service that cater to the discerning traveler. From elegant manor houses nestled amidst lush landscapes to grand hotels showcasing stunning architecture, Lincolnshire's most expensive hotels epitomize luxury at its finest. With a blend of sophistication, tranquility, and unrivaled attention to detail, these establishments redefine the concept of indulgence, promising an unforgettable stay for those seeking the epitome of refined hospitality.
Woodhouse Farm Lodge (Spalding)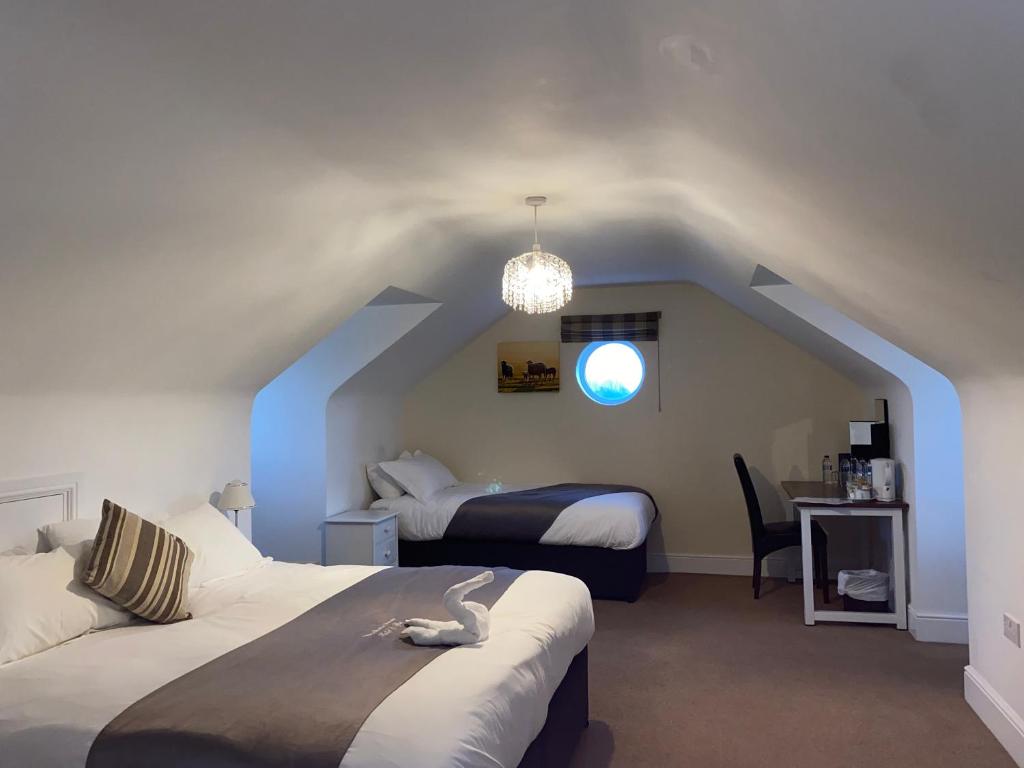 Located in Spalding, just 32 km from Peterborough Cathedral, Woodhouse Farm Lodge is a luxurious 5-star hotel that offers a serene environment and top-notch amenities. With a beautiful garden and private parking facilities, guests can enjoy the tranquility of the surroundings. The hotel features free WiFi throughout the property and has a well-stocked bar for guests to unwind after a long day of exploring. The rooms are elegantly furnished with modern amenities such as flat-screen TVs, safety deposit boxes, and private bathrooms with complimentary toiletries. Some rooms even have balconies for guests to enjoy the picturesque views. Additionally, guests can indulge in delicious à la carte, continental or Full English/Irish breakfast options at the on-site restaurant. With attractions like Longthorpe Tower and Castle Rising Castle within driving distance, Woodhouse Farm Lodge offers an ideal base for those looking to explore the area.
– Beautiful garden setting
– Free WiFi throughout the property
– Well-stocked bar
– Modern amenities in rooms
– Delicious breakfast options at on-site restaurant
Cley Hall (Spalding)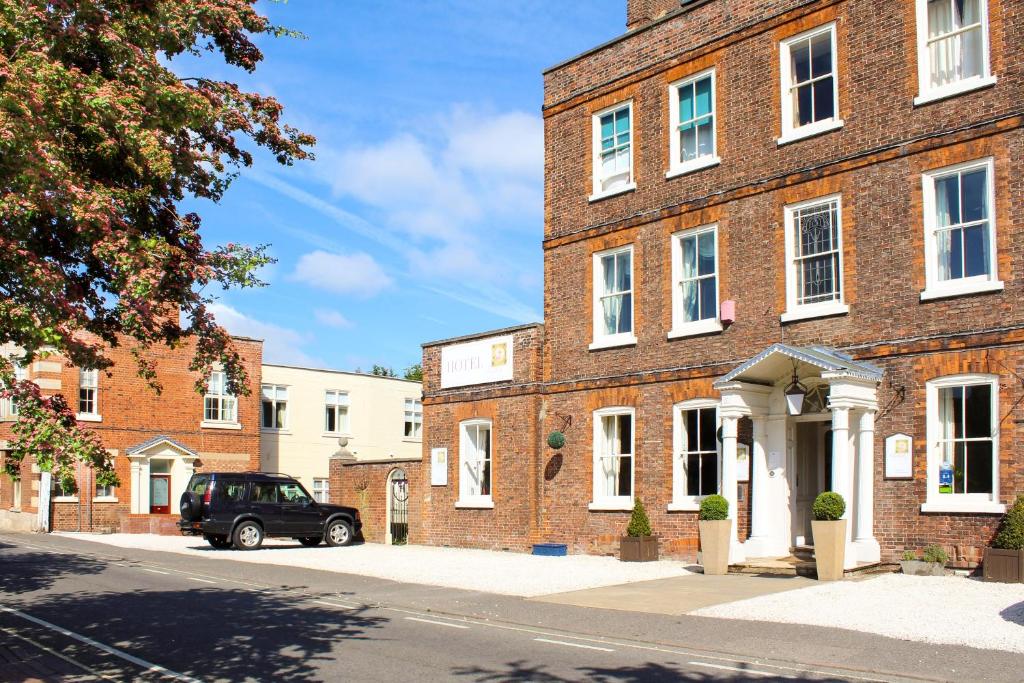 Nestled amidst picturesque grounds, Cley Hall is an elegant Georgian Grade II Listed property that offers a truly luxurious experience. With its stunning gardens and overlooking the tranquil River Welland, this hotel provides a peaceful oasis just a short 3-minute walk from the center of Spalding. The charm of the original period features has been preserved throughout the property, creating sumptuous and comfortable bedrooms with en suite facilities. Guests can also enjoy modern amenities such as flat-screen TVs and inclusive full English breakfasts. The hotel features an attractive garden and terrace area, perfect for relaxation, as well as a bar lounge area and the exquisite Welland Suite for gatherings or events. Complimentary parking and Wi-Fi internet access are available to ensure a seamless stay at Cley Hall.
– Set in picturesque grounds overlooking River Welland
– Retains many original period features
– Elegant bedrooms with en suite facilities
– Attractive garden & terrace area
– Free parking & Wi-Fi internet access
Luxury Lincolnshire Hotels Information
| | |
| --- | --- |
| 🛎️ Luxury Hotels in Lincolnshire | 11 |
| 💵 Hotels Prices From | $280 |
| 💵 Highest price | $717 |
| 🥇 Average Review Score | 8/10 |
| 🛏️ Average number of Rooms | 70 |
Top Luxury hotels in Lincolnshire
| | |
| --- | --- |
| The Dower House Hotel (Woodhall Spa) | 8.8/10 |
| The Yarborough Hotel Wetherspoon | 8.6/10 |
| The White Swan (Scotter) | 8.5/10 |
| Cley Hall (Spalding) | 8.2/10 |
| The Bull And Swan (Stamford) | 8/10 |
FAQ
What luxury hotels are available in Lincolnshire, United Kingdom?
Lincolnshire offers a range of luxurious accommodations for travelers seeking opulent experiences. The city boasts exquisite five-star hotels such as The Petwood Hotel, known for its elegant interiors and beautiful gardens. Another option is the Branston Hall Hotel, set in a grand country house with stunning views of the surrounding countryside. For those looking for a contemporary stay, The Advocate Arms Hotel offers modern luxuries combined with historical charm.
Are there any luxury hotels near popular tourist attractions in Lincolnshire?
Indeed, there are luxury hotels conveniently located near popular tourist attractions in Lincolnshire. For example, if you wish to be close to the beautiful Lincon Cathedral and Castle, you can book a room at The White Hart Hotel. This boutique hotel not only provides easy access to these historic sites but also offers luxurious amenities and stylish rooms for a comfortable stay.
Which luxury hotel in Lincolnshire has the best spa facilities?
For indulgent spa facilities in Lincolnshire, look no further than Stoke Rochford Hall. This breathtaking Victorian country mansion turned hotel features an exceptional spa offering various treatments and wellness services. Relaxation seekers can enjoy an array of rejuvenating therapies like massages or facials while surrounded by tranquil surroundings and impeccable hospitality.
What unique dining experiences do luxury hotels offer in Lincolnshire?
Luxury hotels in Lincolnshire provide guests with unforgettable dining experiences that cater to all tastes. At Washingborough Hall Hotel's award-winning restaurant called "Leadenham Suite," visitors can savor fine dining dishes prepared using locally sourced ingredients from Lincoln's vibrant food scene while enjoying panoramic views of the picturesque gardens outside. Alternatively, guests at The Old Palace Lodge can indulge their taste buds with delectable traditional British cuisine served within an impressive medieval-themed setting.
Do luxury hotels in Lincolnshire have amenities for families traveling with young children?
Absolutely! Luxury hotels in Lincolnshire are well-equipped to cater to the needs of families traveling with young children. The DoubleTree by Hilton Lincoln offers spacious rooms, family-friendly dining options, and even provides a warm cookie upon check-in for each family member. Additionally, there's an on-site fitness center and easy access to nearby attractions such as the Lincoln Children's Museum, ensuring an enjoyable stay for both parents and kids.
Popular Luxury Hotels destinations