Welcome to the mesmerizing world of opulence and grandeur nestled amidst the picturesque landscapes of the Italian Alps. Prepare to be enchanted as we embark on a journey through the realm of lavish accommodations that exude elegance and sophistication in every corner. The Italian Alps are not only known for their breathtaking natural beauty but also for their exquisite luxury hotels, where comfort meets extravagance.
Immerse yourself in the epitome of refined living as you check-in to these exquisite establishments, each one offering an unparalleled experience tailored to meet your discerning tastes. Indulge in unrivaled views of snow-capped peaks from your window, while being enveloped in a warm embrace of plush furnishings and tasteful decor. With an array of world-class amenities at your fingertips, including spa retreats designed to rejuvenate both body and soul, these hotels redefine what it means to experience true luxury.
Whether you're seeking adventure on the slopes or yearning for tranquility amidst nature's splendor, the Italian Alps have it all. Allow yourself to be transported into a realm where luxury seamlessly intertwines with captivating beauty; where every detail has been meticulously crafted for your utmost pleasure. Join us as we unravel the secrets behind these magnificent havens nestled within nature's playground – welcome to a world where dreams come true amidst the majestic Italian Alps.
Most Luxurious Hotels in Italian Alps
Hotel Sassongher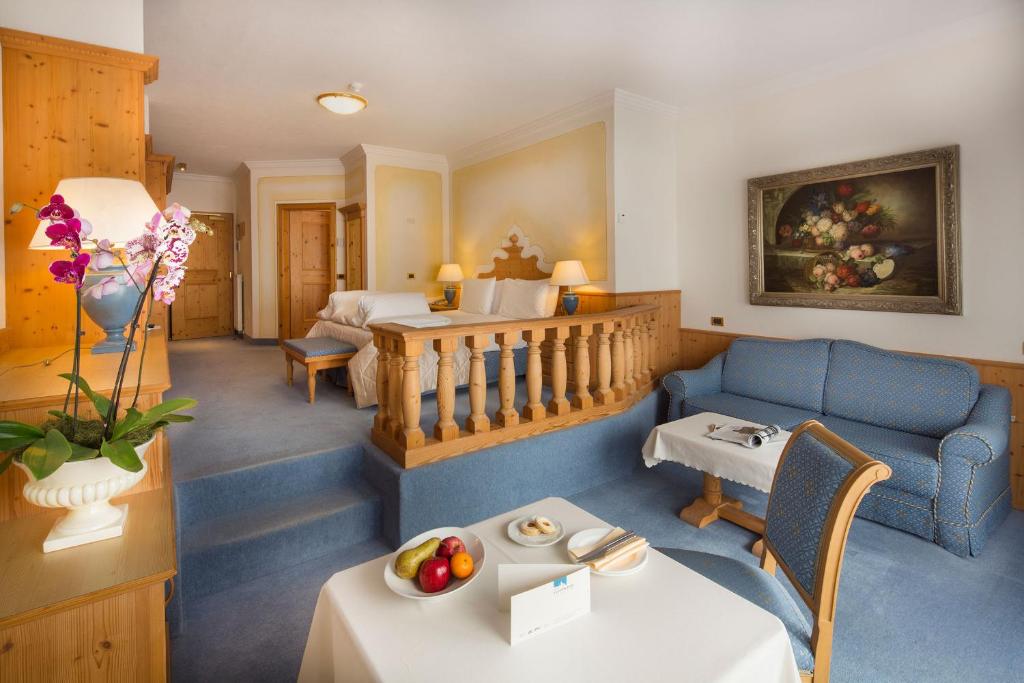 The luxurious 5-star Hotel Sassongher is located in the picturesque town of Corvara, nestled in the stunning Sellaronda ski area. The hotel offers a range of amenities for guests to enjoy, including complimentary parking and a free ski bus service. The spacious rooms are elegantly furnished and come with satellite LCD TVs, ensuring a comfortable stay. Indulge in the delectable traditional Italian cuisine served at the hotel's restaurant, which also offers five different menus as part of their half board option. Each room is equipped with a minibar and guests are provided with bathrobes, slippers, and a bag for the wellness area. Most rooms boast a balcony with breathtaking panoramic views of either majestic mountains or serene valleys. Additional features include a cozy Stube lounge where you can relax by the fireplace, as well as a lively piano bar offering live jazz music. Unwind and rejuvenate at the hotel's wellness center which offers various massages, beauty treatments, and even a solarium for some much-needed relaxation after an exhilarating day on the slopes. Situated in a tranquil location just a short 10-minute walk from Corvara's town center, this hotel provides easy access to nearby attractions via shuttle bus transportation to the closest ski lifts only three minutes away by car. Cross-country ski routes are also conveniently located within walking distance from Hotel Sassongher.
– Complimentary parking
– Free ski bus service
– Elegant spa facilities
– Panoramic mountain or valley views from most rooms
– Cozy Stube lounge and lively piano bar
Hotel Montchalet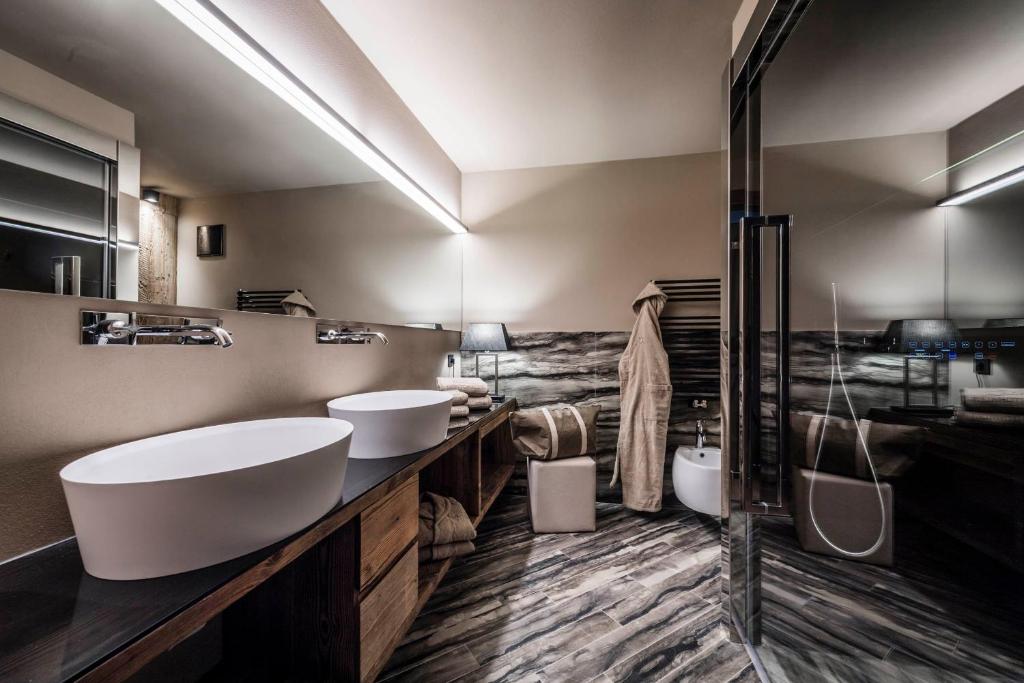 Hotel Montchalet, located just 900 meters from St. Ulrich – Seiser Alm in Ortisei, offers a luxurious retreat for guests seeking a combination of relaxation and adventure. The hotel boasts a gourmet restaurant and bar, as well as a spa center with an indoor pool and an outdoor hot tub. Each room is elegantly furnished with a flat-screen TV, minibar, and comfortable seating area, while the private bathrooms are equipped with bathrobes, slippers, and toiletries. Guests can enjoy complimentary WiFi throughout the property and take advantage of amenities such as ski storage space, free bicycle use, and car/bike hire services. With activities like skiing, cycling, and hiking available nearby, Hotel Montchalet provides the perfect base for exploring the stunning surroundings.
Pros:
– Gourmet restaurant offering exquisite dining experiences
– Spa center with indoor pool for relaxation
– Outdoor hot tub to unwind after a day of exploration
– Complimentary shuttle service for convenience
– Free WiFi throughout the hotel
Aktivhotel Santalucia (Nago-Torbole)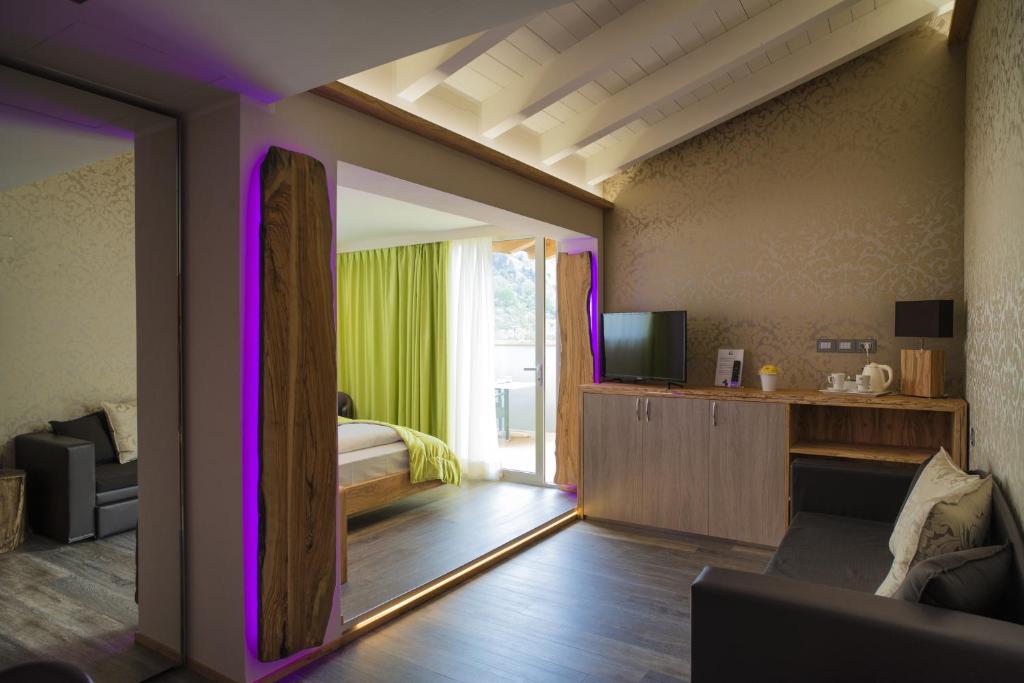 Located just 200 meters from the beautiful Lake Garda, Aktivhotel Santalucia is a luxury hotel nestled in a charming 3000-m² private garden adorned with olive groves and a sparkling swimming pool. The hotel offers an array of amenities such as a small wellness and fitness center, as well as a sun terrace where guests can unwind and soak up the Mediterranean sun. The spacious rooms feature bright interiors and come equipped with private balconies, air conditioning, LCD TVs with satellite channels, and free Wi-Fi throughout the property. Guests can enjoy the Finnish and Bio Sauna or indulge in some pampering at the solarium in the wellness center. For those seeking adventure, electric mountain bikes are available for rent on-site, while a secure bike storage room caters to avid cyclists. To start their day off right, guests can savor a delicious buffet breakfast served either indoors or outside among nature's scenic beauty. Additionally, snacks are conveniently available from 13:00 until 20:00 daily. Situated just minutes away from Torbole sul Garda's city center, Aktivhotel Santalucia offers ease of accessibility to explore local attractions while providing ample parking space for guests' convenience.
Pros:
– Beautifully landscaped gardens with olive groves
– Convenient location near Lake Garda
– Wellness center including saunas and solarium
– Electric mountain bikes available for rent on-site
– Generous buffet breakfast served daily
Other places to stay in Italian Alps
Luxury Hotels in Downtown Italian Alps
The Downtown Italian Alps boast a selection of exquisite luxury hotels that merge seamlessly with the breathtaking natural surroundings. Nestled amidst snow-capped peaks, these opulent accommodations offer discerning travelers a refined and indulgent retreat. From elegant interiors adorned with traditional Alpine charm to world-class service and unmatched attention to detail, these hotels redefine luxury in the heart of the majestic Italian Alps. Guests can immerse themselves in tranquility while surrounded by stunning landscapes, enjoying unrivaled comfort, and experiencing an unforgettable stay in this alpine paradise.
Hotel Larice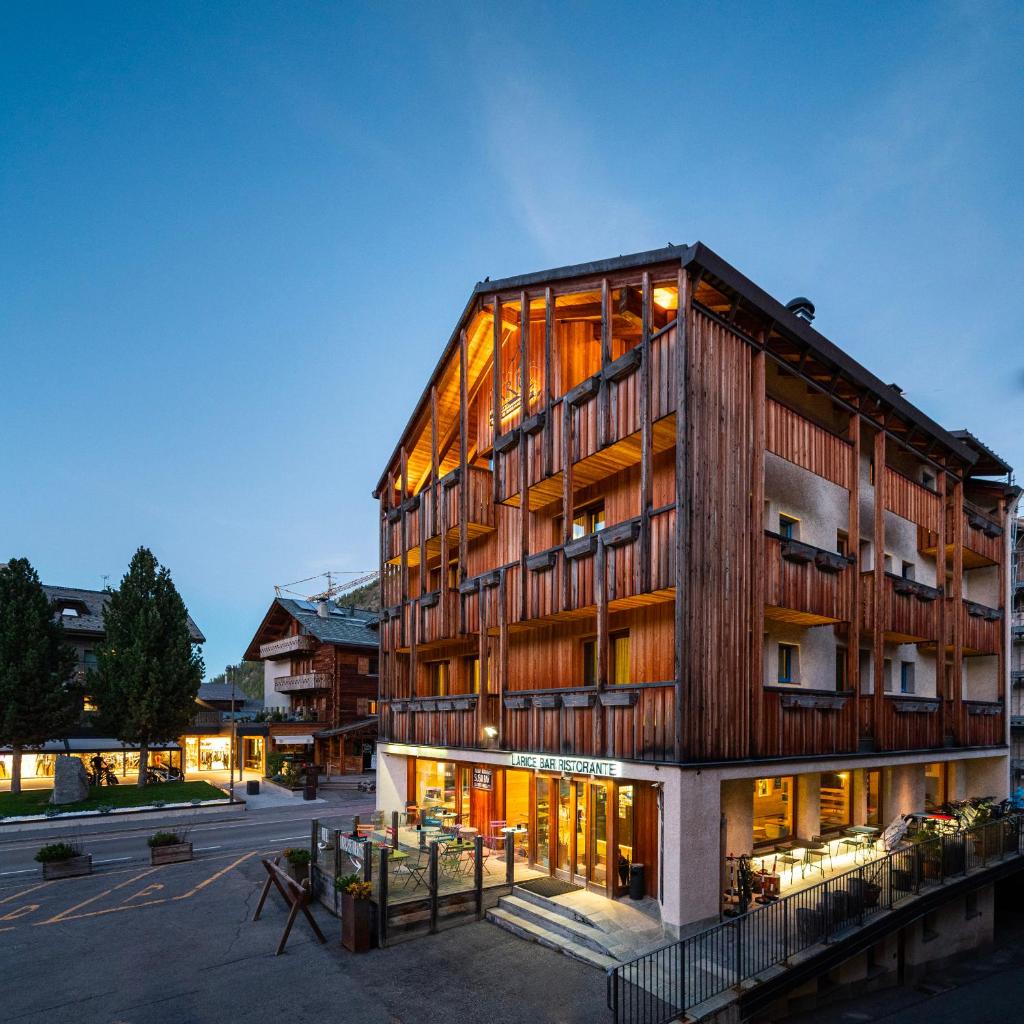 Hotel Larice is a charming boutique hotel located in the heart of Livigno, a duty-free town known for its stunning mountain views. This 4-star property offers a range of complimentary amenities including free Wi-Fi, bike rental, and parking. The hotel features modern rooms with elegant wood furniture, parquet floors, and contemporary artwork. Each room is equipped with an LCD TV with satellite channels, fridge, and kettle for added convenience. Guests can enjoy a delicious continental breakfast served in the hotel's breakfast room with a cozy fireplace. With the Tagliede ski slopes just 20 meters away, winter sports enthusiasts will love the easy access to skiing activities. The hotel also provides a free public shuttle during winter months to connect guests to Carosello 3000 and Mottolino ski slopes. Please note that due to its location in a limited traffic zone, access is only possible from entrance 1 (varco 1).
– Charming boutique hotel in Livigno
– Complimentary amenities including Wi-Fi, bike rental, and parking
– Modern rooms with stylish decor and essential facilities
– Convenient location near Tagliede ski slopes
– Free shuttle service to Carosello 3000 and Mottolino ski slopes during winter months
Vista Palazzo (Como)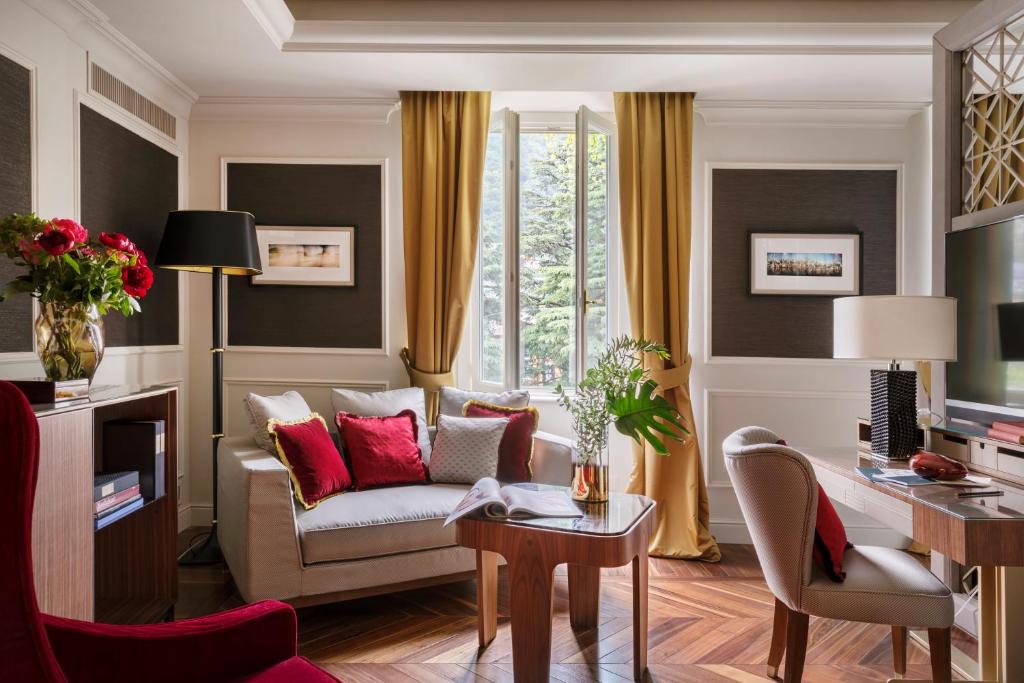 Only steps away from the picturesque shores of Lake Como, Vista Palazzo – Small Luxury Hotels of the World offers a truly luxurious experience in the heart of Como. The hotel boasts elegant décor and all units are air-conditioned and equipped with modern amenities such as a flat-screen TV, satellite channels, electric kettle, and minibar. Guests can enjoy complimentary toiletries, bathrobes, slippers, and a hairdryer during their stay. Conveniently located just 100 meters from the Ferry Terminal and 850 meters from Cable Car Como-Brunate, this hotel is also within walking distance to both the bus and train stations. With Milan Malpensa Airport just a 40-minute drive away, Vista Palazzo provides easy access for travelers.
Pros:
– Superb location near Lake Como
– Elegant decor throughout
– Modern amenities in each unit
– Walking distance to major transportation hubs
– Easy access to Milan Malpensa Airport
DBH – Boutique Hotel Lake Como (Como)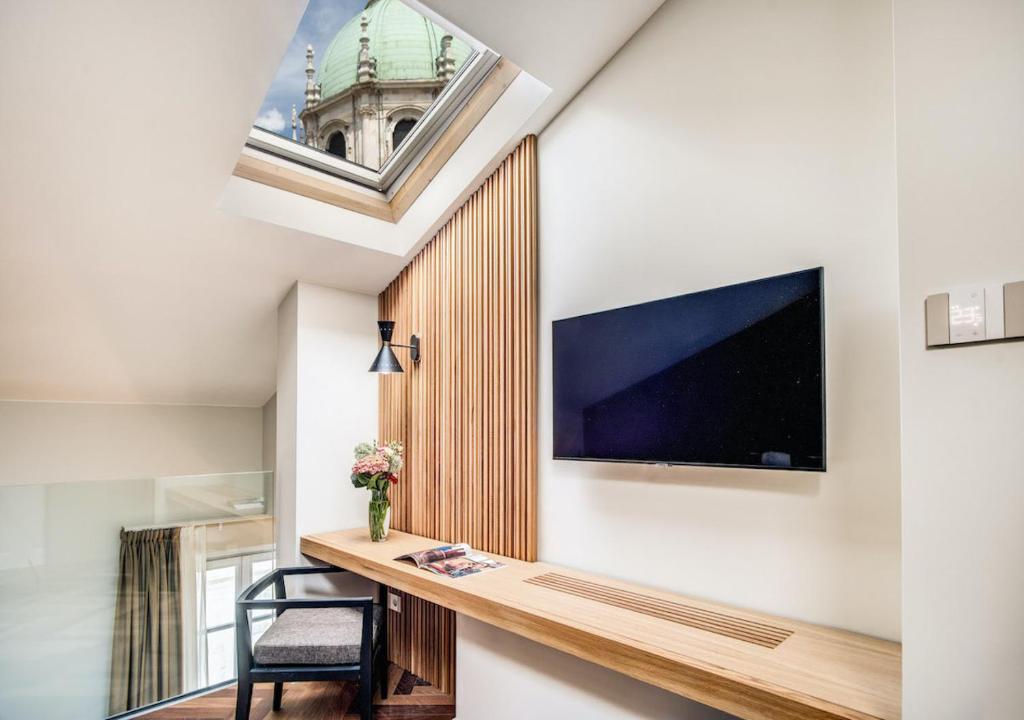 DBH – Boutique Hotel Lake Como, located in the picturesque city of Como, is a luxury hotel that opened its doors in February 2021. Guests can indulge in a delicious continental breakfast and enjoy free WiFi throughout the property. The hotel's prime location places it just 700 meters from Como Lago Train Station, 1.1 kilometers from Como Borghi Train Station, and less than 1 kilometer from Volta Temple. Each guest room at DBH – Boutique Hotel Lake Como features modern amenities such as a flat-screen TV, air conditioning, and a private bathroom with a shower and hairdryer. Some rooms even boast balconies for guests to relax and take in the stunning views of Lake Como. The hotel also offers family rooms for those traveling with loved ones. Nearby attractions include the magnificent Como Cathedral, Broletto, and Basilica of San Fedele. The multilingual staff at the reception desk are fluent in German, English, French, and Italian and are always available to assist guests with their travel plans. Milan Malpensa Airport is conveniently located just 50 kilometers away from the hotel.
– Recently opened luxury boutique hotel
– Central location near train stations
– Beautiful views of Lake Como from some rooms
– Multilingual staff providing excellent service
– Free WiFi available throughout the property
5 Star Luxury Hotels
5 Star Luxury Hotels are the epitome of opulence and extravagance, offering a truly remarkable experience for discerning travelers. From the moment you step foot into these prestigious establishments, you are enveloped in an ambiance of sophistication and elegance. Impeccable service is at the heart of their ethos, with highly trained staff catering to your every need. The sumptuous interior design exudes luxury and comfort, with attention to detail evident in every aspect of your stay. Gourmet dining options tantalize your taste buds with exquisite cuisine prepared by world-renowned chefs. Indulge in unparalleled wellness facilities that provide rejuvenation for both body and mind. Every element is curated to ensure an unforgettable stay that exceeds all expectations, making 5 Star Luxury Hotels a sanctuary where dreams come true.
Hotel Cappella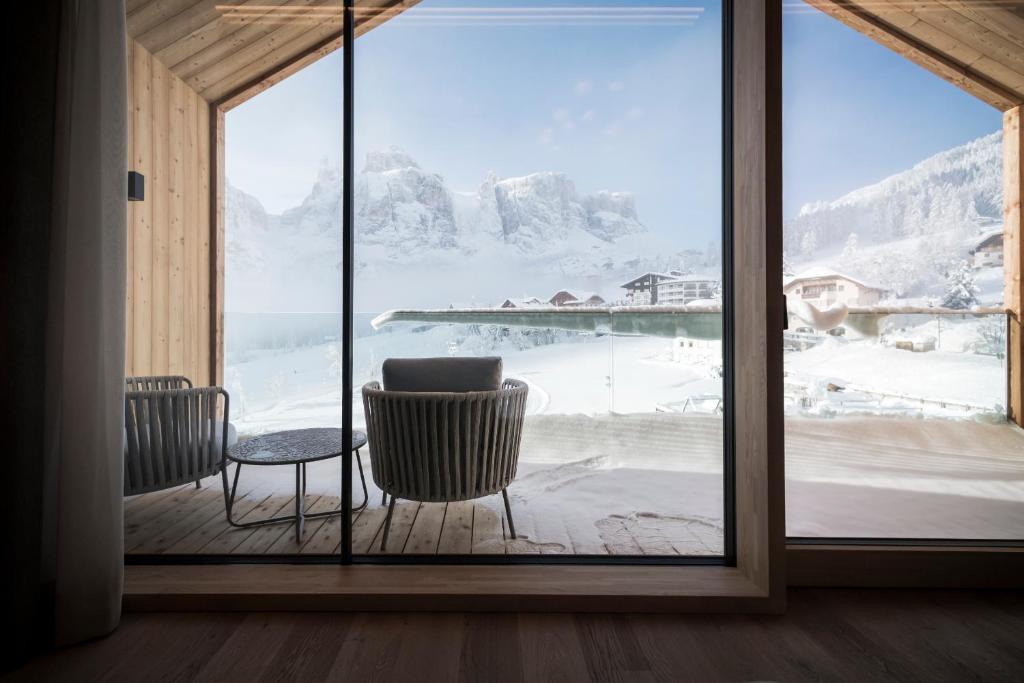 Hotel Cappella is a luxury hotel situated right on the slopes in Colfosco, the highest mountain village of Alta Badia. This stunning hotel combines Alpine design with modern architecture and boasts a unique collection of contemporary art. The individually designed rooms and suites are created by local artists and designers, offering guests a truly unique experience. The hotel features two gourmet restaurants that serve a delightful blend of local, Mediterranean, and international cuisine. With amenities such as TV and free WiFi in every room, most rooms also offer a balcony for guests to enjoy breathtaking views. The Palais d'Orient spa is another highlight of this hotel, featuring a large indoor pool overlooking the Sella Mountains, as well as a Turkish bath, Finnish sauna, and fitness equipment. Guests can indulge in traditional afternoon tea in the charming tea room or relax with their favorite book next to the cozy fireplace in the reading lounge. Hotel Cappella is truly an art lover's paradise with its extensive collection of sculptures and paintings displayed throughout the property. Additionally, it offers two rustic dining rooms for guests to savor delicious meals during themed evenings while enjoying over 400 varieties of wine to choose from.
– Ideal location right on the slopes
– Unique combination of Alpine design and contemporary art
– Individually designed rooms by local artists
– Gourmet restaurants serving diverse cuisine options
– Luxurious spa facilities including an indoor pool with mountain views
Il Sereno Lago di Como (Torno)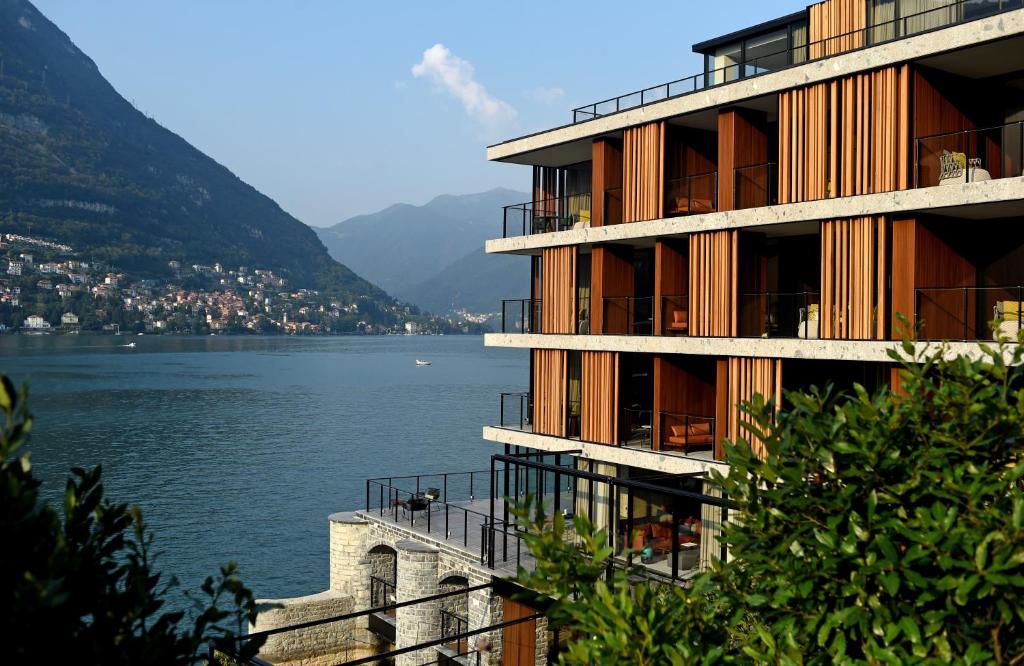 Located in Torno, Il Sereno Lago di Como is a luxurious 5-star hotel that offers stunning views of Lake Como and features a seasonal outdoor swimming pool. The hotel provides free WiFi and a 24-hour front desk for the convenience of its guests. Indulge in exquisite Italian cuisine at the Michelin-starred restaurant on-site. The air-conditioned rooms are elegantly appointed with modern amenities including a desk, flat-screen TV, and safe. The private bathrooms offer slippers and complimentary toiletries for added comfort. Start your day with a delicious continental breakfast served at the hotel. Il Sereno Lago di Como is conveniently situated just a 15-minute drive from Como Borghi Train Station and only 23 km away from Bellagio. Milan Malpensa International Airport can be reached within an hour's drive, approximately 57 km away.
Pros:
– Breathtaking views of Lake Como
– Luxurious amenities and elegant design
– Michelin-starred restaurant serving delectable Italian cuisine
– Conveniently located near train station and airport
– Seasonal outdoor swimming pool for relaxation
Hotel Sailing Center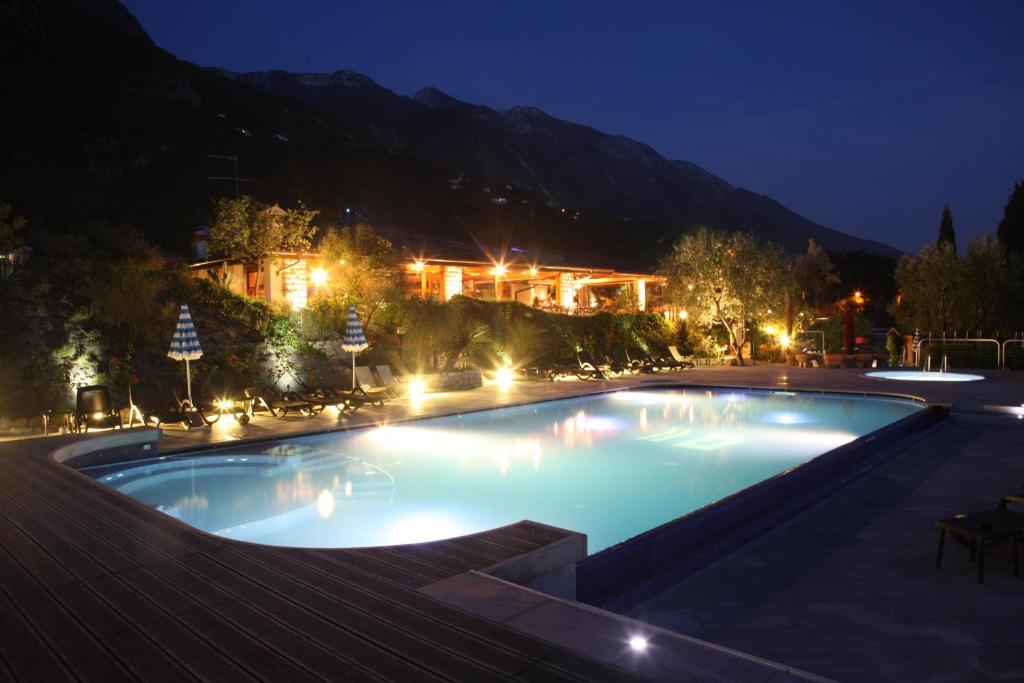 Located on the stunning shores of Lake Garda, Hotel Sailing Center is a luxurious 4-star hotel that offers an unforgettable beachfront experience. With its private beach and array of water sports activities, guests can immerse themselves in the beauty of nature while enjoying the comforts of a modern and stylish hotel. The newly renovated rooms and junior suites are bright and spacious, featuring private bathrooms, satellite TVs, and centralized heating and air-conditioning. Some rooms even offer picturesque views of the garden. Guests can take advantage of the complimentary parking and Wi-Fi services, ensuring a hassle-free stay. For those looking to stay active during their vacation, the hotel provides a fitness room as well as access to mountain bike rentals. After a day of exploring, guests can indulge in relaxation at the wellness area which includes a sauna and Turkish bath – both free for hotel guests to enjoy. Additionally, Hotel Sailing Center is conveniently located near a sailing and windsurfing school where enthusiasts can partake in exciting water sports activities. The hotel also provides storage facilities for windsurfing equipment – making it an ideal choice for adventure seekers. With its prime location, luxurious amenities, and range of activities available onsite or nearby, Hotel Sailing Center is perfect for those seeking an unforgettable lakefront getaway.
– Private beach with stunning views
– Complimentary parking
– Free Wi-Fi throughout the property
– Wellness area with sauna and Turkish bath
– Access to mountain bike rentals
Most Expensive Hotels in Italian Alps
Located in the breathtaking Italian Alps, some of the world's most exclusive and luxurious hotels can be found. These properties offer an unrivaled experience for discerning travelers seeking the utmost in opulence and comfort. From private chalets nestled among snow-capped mountains to grand resorts boasting exquisite design and world-class service, these elite accommodations provide a sanctuary where guests can indulge in sophisticated elegance while immersing themselves in the natural beauty of their surroundings. With sumptuous dining options, rejuvenating spas, and personalized attention to every detail, these most expensive hotels exemplify luxury at its finest in the heart of the stunning Italian Alps.
Guesthouse Suiteseven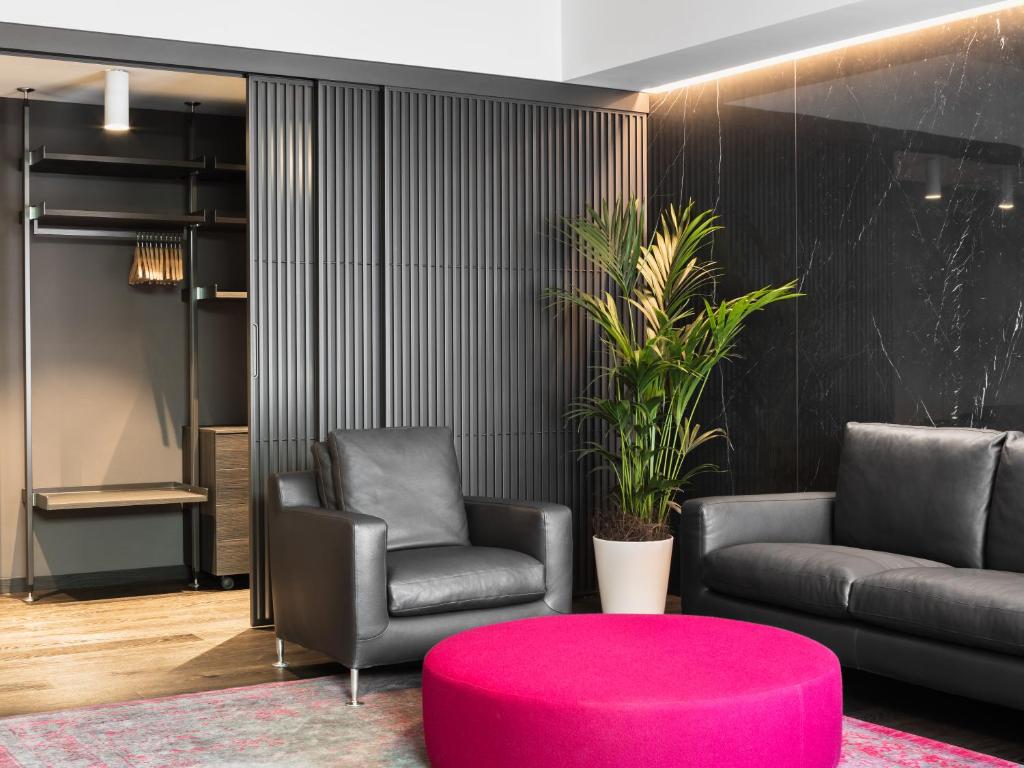 Guesthouse Suiteseven in Merano is a luxurious hotel that offers free WiFi and a charming bar. Located just 10 meters away from Kunst Merano Arte and 80 meters from Princes' Castle, this property is perfectly situated for exploring the city's attractions. Guests can easily reach Kurhaus, Women's Museum, Merano Theatre, and Therme Meran as they are all within a short distance from the hotel. The guest rooms are elegantly designed and equipped with modern amenities including a flat-screen TV with satellite channels, Blu-ray player, and a private bathroom with complimentary toiletries. Each room also has a comfortable seating area where guests can relax after a day of exploring. Start your day with a delightful buffet breakfast at the property before heading out to explore Parc Elizabeth or Parc Terme Merano which are both nearby. With its excellent location and top-notch amenities, Guesthouse Suiteseven is an ideal choice for travelers seeking luxury and comfort.
– Convenient location near popular attractions
– Well-designed guest rooms with modern amenities
– Complimentary WiFi throughout the property
– Charming bar for relaxing evenings
– Delicious buffet breakfast to start your day off right
Forestis Dolomites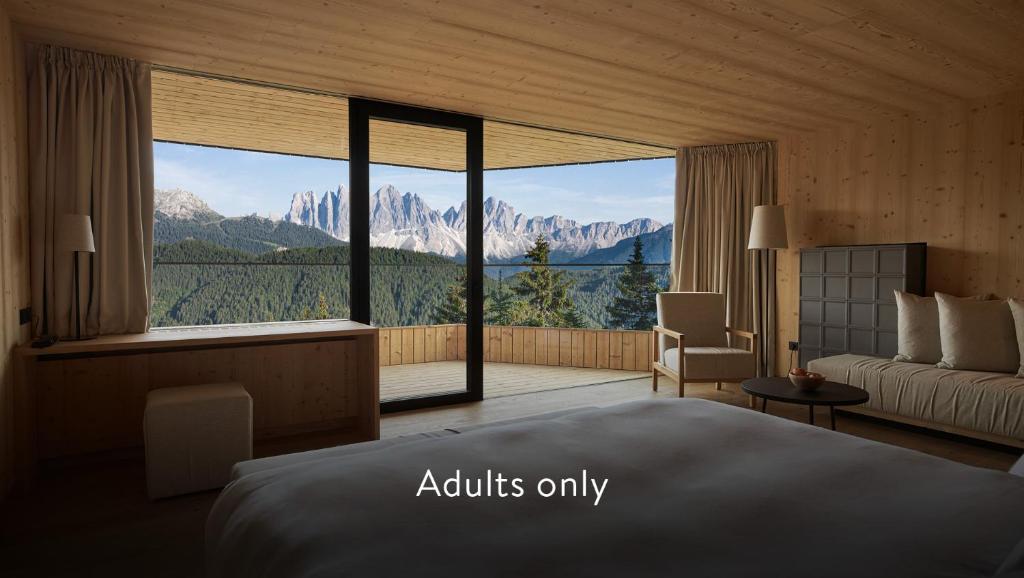 Located in Plancios, just 20 km from Bressanone, Forestis Dolomites offers ski-to-door access and breathtaking panoramic views of the Dolomites, a UNESCO World Heritage Site. This luxurious property features a wellness center and an on-site restaurant. The suites at Forestis Dolomites are designed with modern wooden furnishings and boast a comfortable lounge area, LCD satellite TV, and furnished balcony. Each suite also includes a private bathroom with soft bathrobes, slippers, and toiletries. Guests can unwind in the outdoor hot tub, bio herbal sauna, or steam room. The hotel offers a range of massages and beauty treatments that can be booked at the reception. Outside, guests will find a lush garden furnished with hammocks and hand-crafted sun loungers for ultimate relaxation. The breakfast menu includes freshly squeezed fruit and vegetable juices as well as an extensive selection of organic cakes, muesli, cold meats, and cheeses. Dinner and afternoon snacks are also provided during your stay. Gluten-free options are available upon request to cater to all dietary needs. Conveniently set on the Plose ski slopes, Forestis Dolomites provides free ski storage for its guests. Ski lessons can also be arranged by the friendly staff at a nearby school.
– Ski-to-door access
– Panoramic views of the Dolomites
– Wellness center with outdoor hot tub
– Delicious breakfast with organic options
– Free ski storage
Luxury Italian Alps Hotels Information
| | |
| --- | --- |
| 🛎️ Luxury Hotels in Italian Alps | 11 |
| 💵 Hotels Prices From | $67 |
| 💵 Highest price | $1267 |
| 🥇 Average Review Score | 9.3/10 |
| 🛏️ Average number of Rooms | 34 |
Top Luxury hotels in Italian Alps
| | |
| --- | --- |
| Aktivhotel Santalucia (Nago-Torbole) | 9.8/10 |
| Forestis Dolomites | 9.7/10 |
| Hotel Cappella | 9.5/10 |
| Guesthouse Suiteseven | 9.5/10 |
| Hotel Montchalet | 9.3/10 |
FAQ
What are the top luxury hotels in the Italian Alps?
The Italian Alps offer a range of luxurious accommodations for travelers seeking an indulgent experience. Some of the top luxury hotels in this region include the Rosa Alpina Hotel & Spa, a charming boutique hotel with elegant rooms and Michelin-starred dining
What activities are available near luxury hotels in the Italian Alps?
Luxury hotels in the Italian Alps provide easy access to a wide range of outdoor activities. Guests can enjoy skiing or snowboarding on pristine slopes during winter months, go hiking or mountain biking through scenic trails during summer, or indulge in spa treatments and relaxation at hotel wellness centers. Other options include exploring charming alpine villages, visiting local wineries for wine tasting experiences, or embarking on guided tours to discover the beauty of nature.
What amenities can I expect at luxury hotels in the Italian Alps?
Luxury hotels in the Italian Alps pride themselves on offering top-notch amenities to ensure an unforgettable stay. These may include spacious and elegantly decorated rooms with stunning views of mountains or valleys, gourmet restaurants serving delicious local cuisine, lavish spa facilities providing various treatments and therapies, fitness centers equipped with state-of-the-art equipment, indoor/outdoor swimming pools offering panoramic vistas, concierge services to assist with any arrangements or reservations needed during your stay.
Are there any child-friendly luxury hotels in the Italian Alps?
Yes! There are several child-friendly luxury hotels that cater to families traveling with children. These properties offer family suites or interconnected rooms providing ample space for everyone to relax comfortably. Additionally, they often have kids clubs or dedicated play areas where children can engage in supervised activities while parents unwind. Some also organize outdoor excursions suitable for families such as guided hikes or horseback riding experiences.
What is the best time to visit luxury hotels in the Italian Alps?
The best time to visit luxury hotels in the Italian Alps depends on personal preferences. Winter months, from December to February, are perfect for skiing enthusiasts as slopes are covered with fresh snow. Spring and autumn offer pleasant weather with fewer crowds, making it suitable for those seeking a peaceful retreat surrounded by beautiful landscapes. Summer months are ideal for outdoor activities like hiking and mountain biking when temperatures are milder and nature is at its vibrant best.
Popular Most Luxurious hotel destinations