Welcome to the beautiful Isle Of Man region of the United Kingdom, where luxury hotels abound! If you're looking for a getaway that promises to tantalize your senses and pamper you in style, then this is the destination for you. From stunning coastal views to exquisite fine dining experiences, there's something for everyone here.
Indulge in opulence at one of the many premium accommodations available, whether it's a grand historic manor or a contemporary boutique hotel. Each offers their own unique blend of comfort and sophistication, with amenities ranging from lavish spas and wellness centers to Michelin-starred restaurants and personalized concierge services. And when it comes time to explore everything this charming island has to offer, you'll find plenty of activities to suit your fancy – from hiking picturesque trails through verdant forests, to taking a leisurely stroll along pristine beaches.
So why wait? Start planning your dream vacation now by exploring our hand-picked selection of luxurious hotels in the Isle Of Man region. You won't be disappointed!
Most Luxurious Hotels in Isle of Man
The Savoy (Douglas)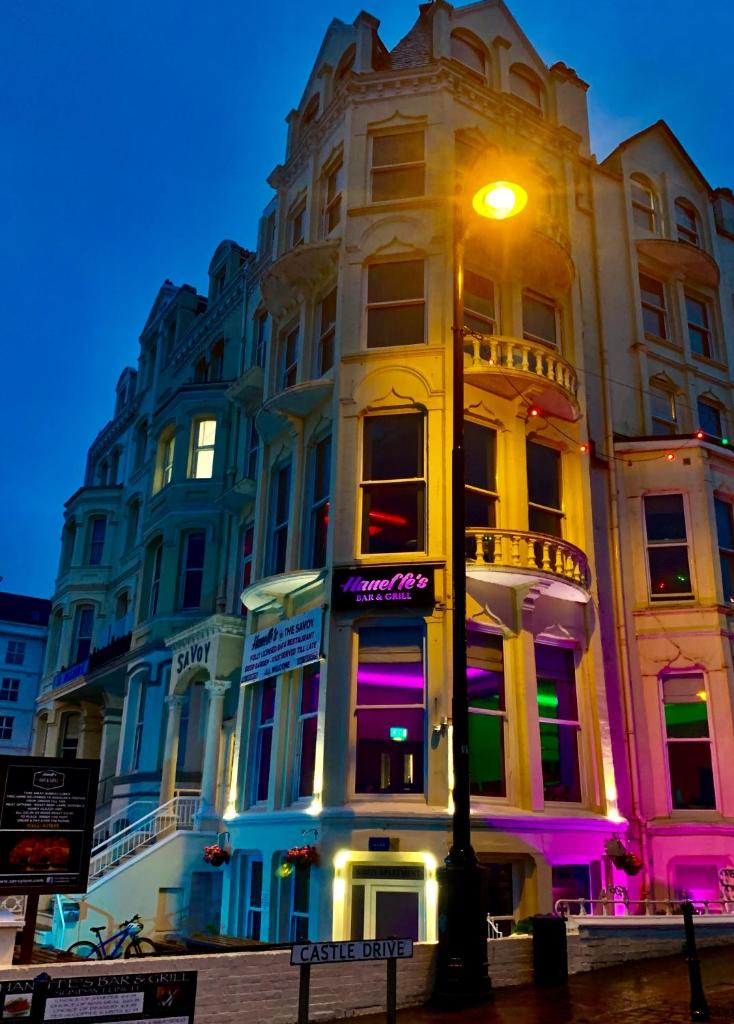 The Savoy is a luxurious hotel in Douglas that opened in September 2019. This stunning property boasts a fitness center, terrace, restaurant, and bar for guests to enjoy during their stay. With its beautiful location just 800 meters from Manx Museum, The Savoy offers rooms with sea views and features amenities such as a sauna and free Wi-Fi throughout the premises. Guests can start their day off on the right foot with either a continental or Full English/Irish breakfast before exploring nearby attractions such as TT Grandstand, Gaiety Theatre and Douglas Beach.
– Luxurious new hotel
– Great location near popular attractions
– Fitness center and sauna available
– Rooms offer stunning sea views
– Delicious breakfast options offered
Comis Hotel & Golf Resort (Douglas)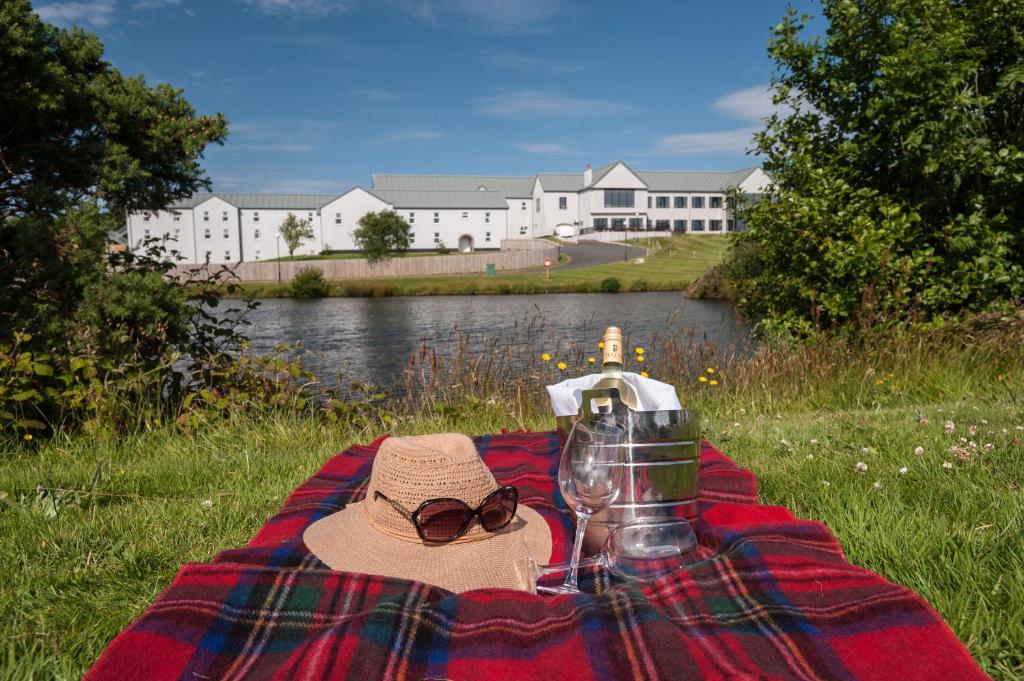 Comis Hotel & Golf Resort is a luxurious property located in Douglas, just 6 km away from Steam Packet Company and the TT Grandstand. The resort features a garden and offers free WiFi to its guests. With a wide range of breakfast options including continental, buffet or à la carte, guests can start their day with a delicious meal. The property is also conveniently situated just 5 km away from Manx Museum and Gaiety Theatre. Every room at Comis Hotel & Golf Resort is thoughtfully designed with modern amenities such as flat-screen TV, seating area, desk and private bathroom with a bath. Some rooms offer beautiful garden views too! Guests can enjoy golfing and seek assistance from the helpful staff available at the reception for any queries. Additionally, Isle of Man Airport is merely 8 km away from this stunning resort.
– Beautifully maintained gardens
– A wide range of breakfast options available
– Modern amenities offered in every room
– Golf course within the premises
– Helpful staff always around to assist you
Regency Hotel (Douglas)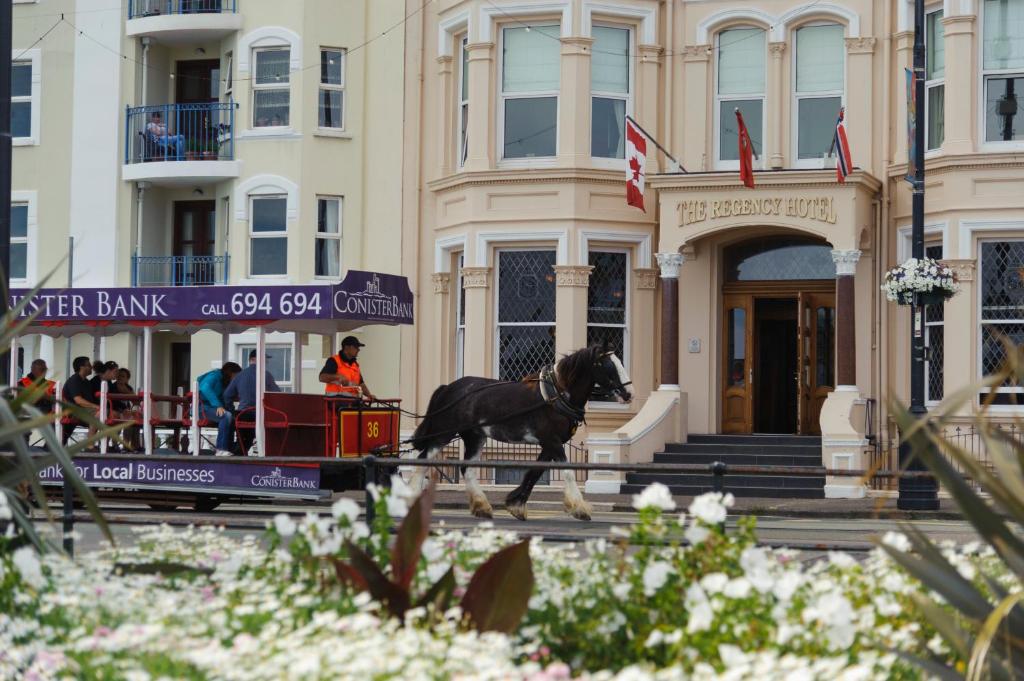 The Regency Hotel in Douglas is a luxurious property located on the picturesque Douglas Promenade. The hotel is just a short 15-minute stroll to the town center and boasts many guest rooms with stunning panoramic views of the bay. Each room comes with modern amenities such as a large flat-screen TV, DVD player, mini bar stocked with complimentary soft drinks, and free Wi-Fi access. Indulge in local produce at L'Experience, the hotel's French-inspired restaurant or unwind at the bar with an extensive selection of malt whiskies, spirits, cognac, bottled beers, and rare French red wines. Breakfast can be tailored to your preference from continental to a full English breakfast.
Pros:
– Incredible views of the bay
– Modern amenities including Wi-Fi and flat-screen TVs
– Gourmet dining experience using fresh local produce
– Vast selection of alcoholic beverages
– Tailored breakfast options
Other places to stay in Isle of Man
Luxury Hotels in Downtown Isle Of Man Region
The downtown area of Isle of Man region offers luxurious hotels that exhibit modern architecture, stylish decor and lush amenities. With top-notch service and prime location, these accommodations cater to leisure and business travelers alike seeking an upscale experience.
Claremont Hotel (Douglas)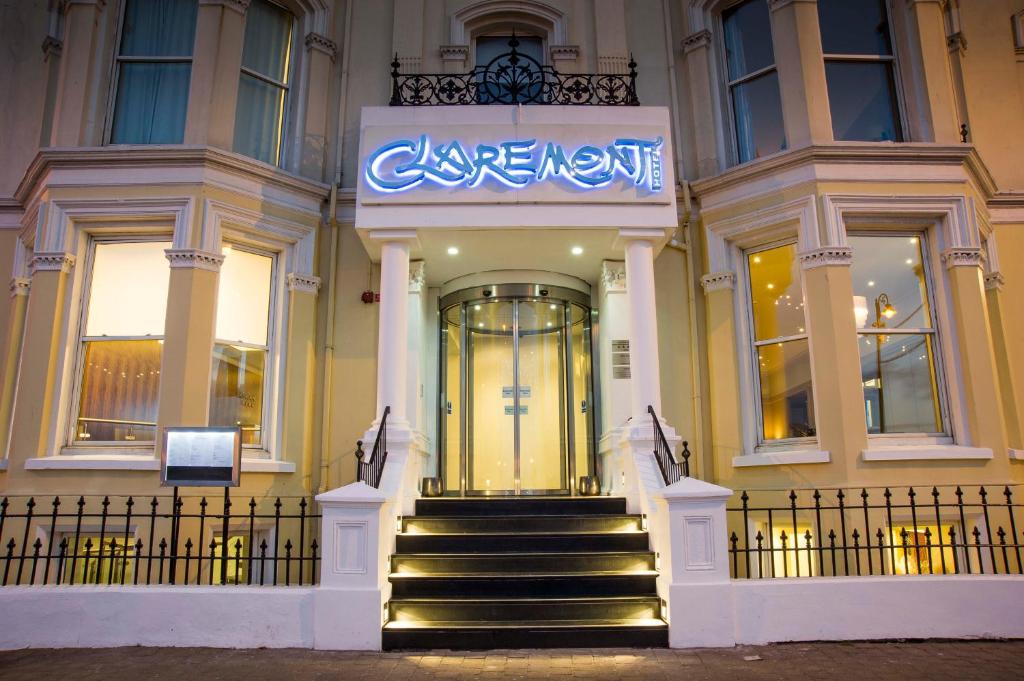 The Claremont Hotel is a 4-star luxury hotel located on the scenic promenade of the Isle of Man, providing magnificent views across the Douglas Bay in numerous rooms. The hotel offers spacious rooms furnished with modern amenities such as free Wi-Fi, satellite TV, hairdryers and tea and coffee facilities. Guests can also enjoy a full English breakfast every morning and relax in the warm and welcoming lounge area off the main reception. The Coast Restaurant serves an extensive brasserie menu featuring locally produced cuisine while offering breathtaking views across Douglas Bay. Furthermore, here are some added pros:
– Stunning scenic views
– Art deco interiors
– High-quality dining experience
– Ideal location for exploring Isle of Man
– Warm and welcoming atmosphere
Mannin Hotel (Douglas)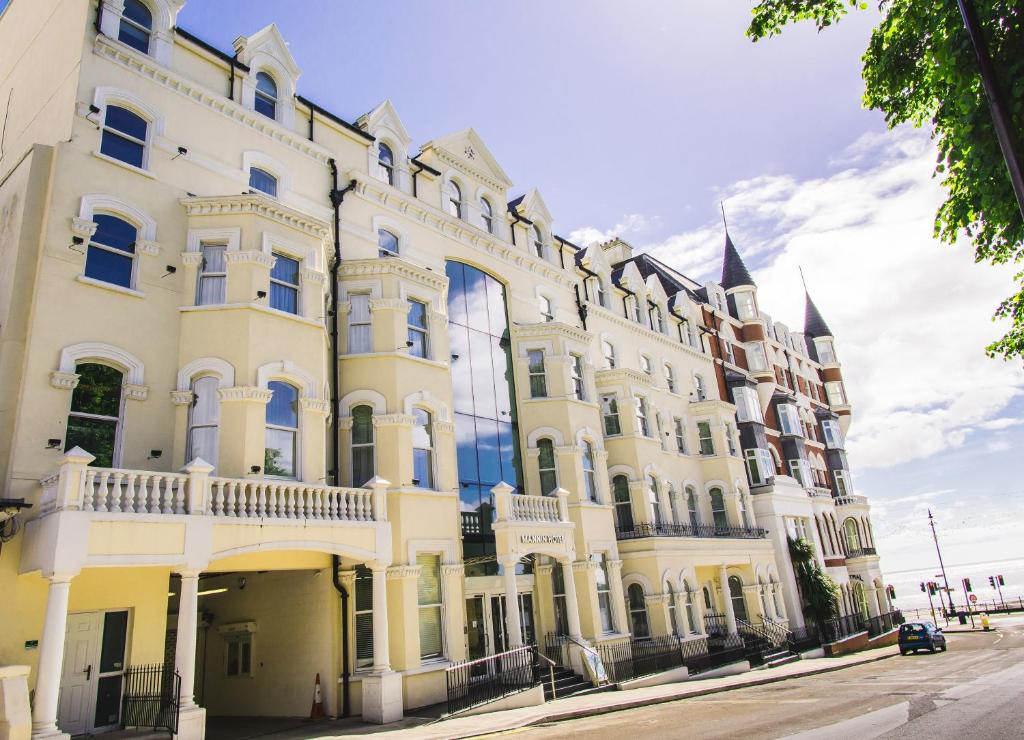 Located in the heart of Douglas on the Isle of Man, Mannin Hotel offers a comfortable and convenient stay with its bar and restaurant. The hotel also provides free parking (on a first come, first served basis) and free WiFi along with options for rooms equipped with kitchenettes. Guests can enjoy an a la carte breakfast or dine at the on-site restaurant serving British and European cuisine. Situated just 500 metres from Manx Museum, visitors can participate in activities such as hiking or cycling in the surrounding areas.
– Convenient location
– Free parking available
– Free WiFi
– On-site restaurant serving British and European cuisine
– Option for rooms equipped with kitchenettes
The Empress Hotel (Douglas)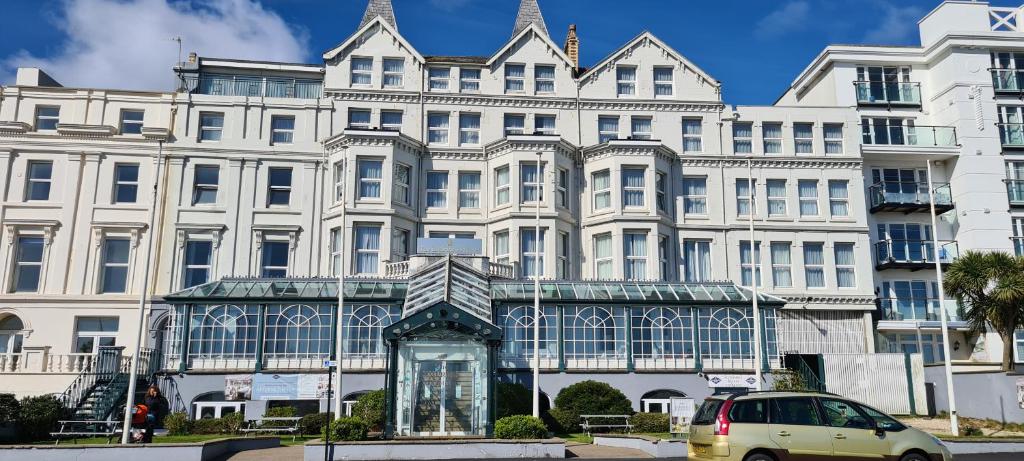 The Empress Hotel in Douglas offers stunning views of Douglas Bay and features a beautiful piano bar, large lounge, and conservatory for guests to relax and enjoy the panoramic sea views. The hotel offers different dining options including a French-style brasserie restaurant or The Piano Bar which serves a full bar menu daily until 9.30pm along with various drinks. With modern decor, every room is equipped with satellite TV, work desk, and facilities for making tea and coffee. Guests can explore nearby shops or dine at restaurants situated along the promenade.
– Stunning panoramic sea views
– Beautifully decorated interiors
– Variety of dining options
– Modern amenities in every room
– Convenient location near shops and restaurants
5 Star Luxury Hotels
5 Star Luxury Hotels are designed to provide the most luxurious and personalized experience possible. From fine dining restaurants to lavish spas, these hotels offer every amenity imaginable. The rooms are spacious and exquisitely furnished with high-end technology and a wide range of exclusive services tailored to meet every guest's needs.
Best Western Palace Hotel & Casino (Douglas)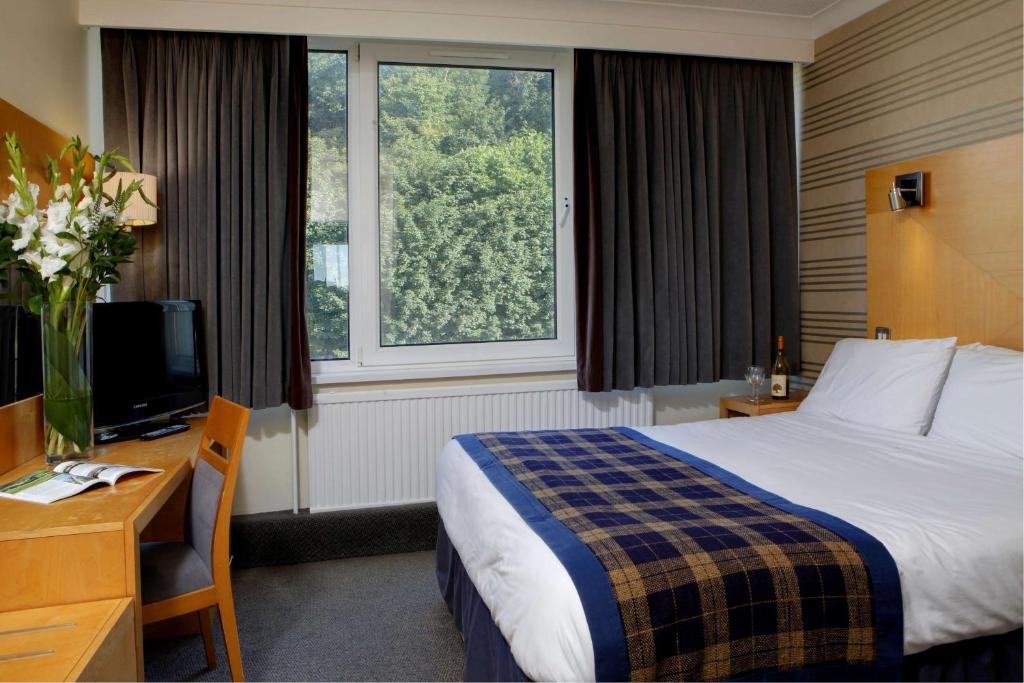 The Best Western Palace Hotel & Casino in Douglas, Isle of Man offers a unique luxury hotel experience with its central location on the Victorian Promenade, overlooking Douglas Bay and just meters from the beach. The hotel features a panoramic sea view restaurant and health club, including an indoor pool with stunning views. The modern rooms are equipped with work desks, telephones, hairdryers, safes, ironing facilities, tea/coffee making facilities and TVs. Some rooms have sea views. Free WiFi is available throughout the complex. In addition to all these amenities, here are 4-5 short pros about Best Western Palace Hotel & Casino:
– Only licensed casino on the Isle of Man.
– Paragon Bar and Restaurant serving hearty breakfasts.
– Palace Health Club has panoramic sea views.
– On-site casino complete with bingo lounge and slots lounge.
– Lively weekend atmosphere for dynamic entertainment options.
Luxury Isle of Man Hotels Information
| | |
| --- | --- |
| 🛎️ Luxury Hotels in Isle of Man | 7 |
| 💵 Hotels Prices From | $274 |
| 💵 Highest price | $1816 |
| 🥇 Average Review Score | 8.5/10 |
| 🛏️ Average number of Rooms | 71 |
Top Luxury hotels in Isle of Man
| | |
| --- | --- |
| The Savoy (Douglas) | 9.5/10 |
| Mannin Hotel (Douglas) | 8.8/10 |
| Comis Hotel & Golf Resort (Douglas) | 8.7/10 |
| Regency Hotel (Douglas) | 8.6/10 |
| Claremont Hotel (Douglas) | 8.2/10 |
FAQ
What are some of the most luxurious hotels in Isle of Man?
Isle of Man offers a plethora of luxury accommodations to choose from. Among the most luxurious hotels in Isle of Man is the Sefton Hotel, which provides a relaxing environment coupled with an excellent dining experience. Also, there is The Empress Hotel that boasts a stunning coastal location and elegant interior decor. The Claremont Hotel situated in Douglas Bay features ocean views and well-appointed suites perfect for those seeking lavish comfort.
What amenities can I expect from luxury hotels in Isle of Man?
Luxury hotels in Isle of Man guarantee leisure seekers world-class facilities such as spas, swimming pools, fitness centers, fine dining restaurants, and bars. Some even offer outdoor activities like golf courses or yacht hiring services to provide guests with more entertainment options. Gourmet breakfasts and afternoon teas are also part and parcel at many luxury hotels on the island.
Are there any boutique luxury hotels in Isle Of Man?
Yes! Boutique hotel lovers visiting Isle Of Man can check out the Halvard Hotel which sits amidst tranquil countryside scenery near Castletown town center. It's stylishly furnished with contemporary décor that reveals aesthetic elegance throughout its rooms and suites while retaining traditional architectural elements that add character to it.
Can I get discounted offers during peak seasons at luxury hotels on the island?
It's possible to find discounts for luxury hotel bookings across different periods whether peak season or off-peak season when you book directly through their websites or booking agencies affiliated with them. However, it would be best if you started searching early because demand tends to increase rapidly during peak seasons making it harder to find suitable deals closer to your travel dates.
What outdoor activities can I engage myself into around these Luxury Hotels?
Isle Of man is richly endowed with many natural scenic beauties that allow visitors endless possibilities when choosing outdoor activities – hiking trails through beautiful landscapes overlooking shorelines, wildlife viewing, mountain biking trails. Most of these activities can be enjoyed in proximity to many luxury hotels on the island, making it even more convenient and enjoyable for guests staying at these establishments.
Popular Most Luxurious hotel destinations