Welcome to the delightful town of Bowness-on-Windermere, nestled in the charming countryside of the United Kingdom. Known for its breathtaking landscapes, this idyllic destination is home to an array of opulent accommodations that will transport you into a world of sheer luxury. From magnificent resorts to elegant boutique hotels, Bowness-on-Windermere offers a multitude of options for those seeking an unforgettable stay.
Prepare to be captivated by the sheer beauty that surrounds you as you step foot into these lavish retreats. Immerse yourself in the tranquil ambiance and indulge in unrivaled comfort and style. Each hotel boasts its own unique charm, with exquisite furnishings and meticulous attention to detail creating an atmosphere that exudes sophistication.
Experience unparalleled relaxation as you unwind in sumptuous suites adorned with plush bedding and tasteful decor. Take advantage of world-class amenities such as spa facilities, fine dining restaurants, and private balconies offering stunning views of Lake Windermere. Whether you are seeking a romantic getaway or a rejuvenating escape from everyday life, Bowness-on-Windermere's luxury hotels promise an extraordinary experience that will leave you wanting for nothing more.
Most Luxurious Hotels in Bowness-on-Windermere
Linthwaite House Hotel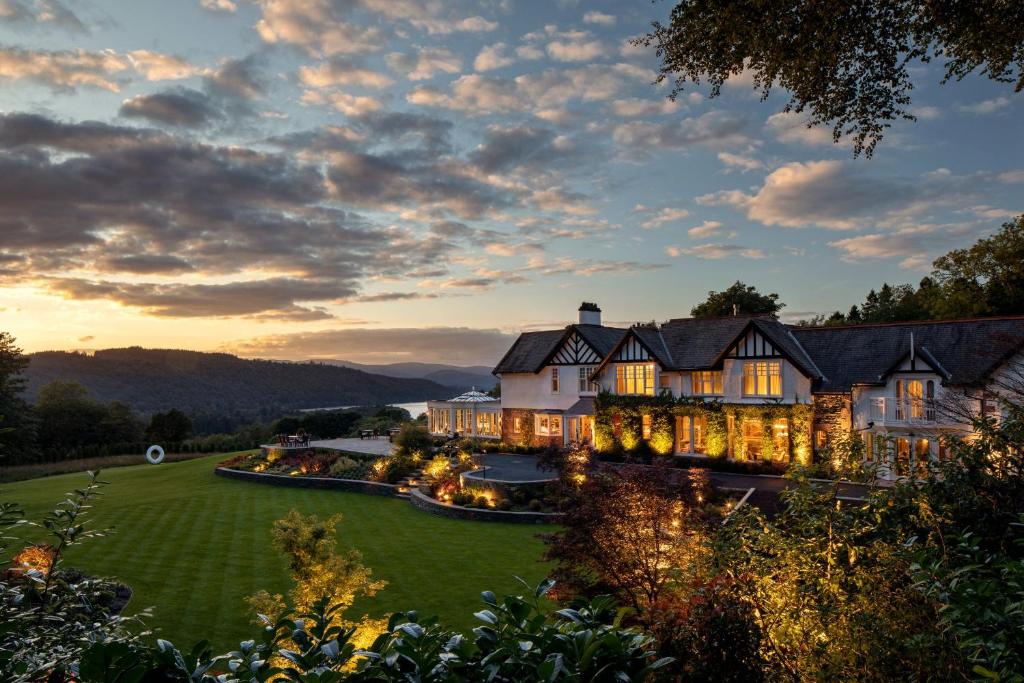 Linthwaite House Hotel is a luxurious hilltop retreat situated overlooking the picturesque Windermere, providing guests with an ideal location to explore the stunning natural surroundings. The hotel offers stylish and individually designed bedrooms and bathrooms for a truly indulgent stay. Guests can enjoy a range of activities such as boules or challenging their companions to a game on the giant outdoor chessboard. The on-site restaurant, Simon Rogan, showcases dishes made from locally sourced ingredients while offering breathtaking views of the lake, manicured gardens, and surrounding hills and mountains. For those seeking a unique dining experience, Henrock's á la carte menu features delightful small plates and sharing dishes. To enhance your stay further, inquire at reception about using one of the two row boats available for guests to explore the tranquil waters of Windermere.
– Stunning hilltop location with panoramic views
– Stylishly designed rooms with luxurious amenities
– On-site restaurant serving delicious locally sourced cuisine
– Range of outdoor activities including boules and giant chessboard
– Access to row boats for exploring Windermere's serene waters
Langley Castle Hotel
Langley Castle Hotel is a stunning 14th-century castle nestled within a 12-acre woodland estate. Its historic charm is beautifully preserved, with many rooms boasting luxurious features such as four-poster beds and window seats set in the old stone walls, offering breathtaking views of the grounds. Indulge in a candlelit dinner at Josephine's Restaurant, which has been awarded 2 AA Rosettes for its exquisite cuisine. The castle itself, built in 1350 during Edward III's reign, showcases magnificent stained-glass windows and a cozy log fire in the superb drawing room. With its thick walls and panoramic vistas of the Northumbrian Valley, it provides an unforgettable atmosphere. Guests can enjoy complimentary Wi-Fi throughout the building and free on-site parking. Langley Castle Hotel is ideally located for exploring Hadrian's Wall just five miles away and offers convenient access to Newcastle city center within a short drive.
– Unique medieval ambiance
– Luxurious rooms with historic features
– Award-winning dining experience
– Majestic drawing room with stunning views
– Convenient location for visiting Hadrian's Wall and Newcastle city center
Stonecross Manor Hotel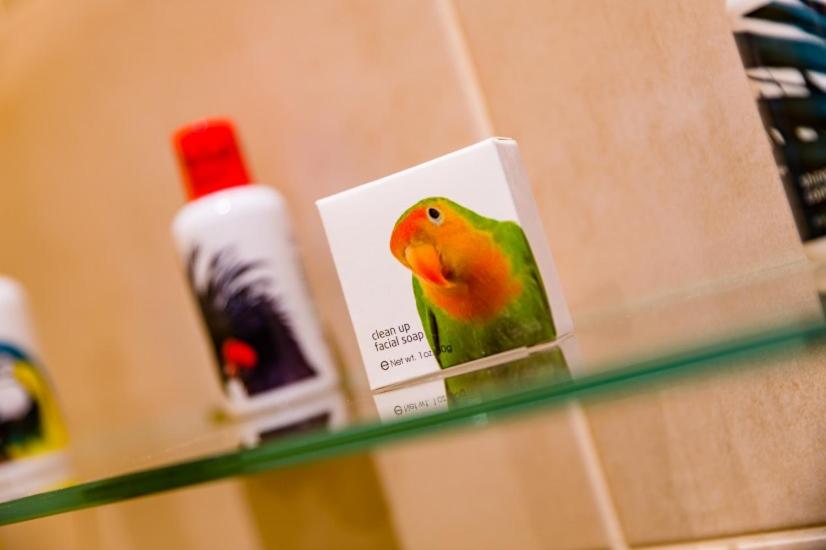 Located in Kendal, Stonecross Manor Hotel offers a contemporary boutique experience with its excellent leisure facilities, including a recently enhanced indoor pool, jacuzzi, sauna, and steam room. With its convenient access from the M6 and A591, it serves as an ideal base for both walkers and sightseers looking to explore the Yorkshire Dales National Park within 30 minutes' drive. The hotel's prime location also provides easy access to Kendal's fascinating places of interest, making it the perfect choice for those visiting Cumbria. Free parking is available on-site, and guests can enjoy delicious meals made with local produce at the hotel's restaurant. Additionally, Kendal town centre is just a short 15-minute walk away.
– Excellent leisure facilities including an indoor pool and sauna
– Conveniently located near major highways for easy access
– Perfectly situated as a base for exploring the nearby national park
– Fascinating places of interest in close proximity
– On-site free parking and a good restaurant serving local cuisine
Other places to stay in Bowness-on-Windermere
Luxury Hotels in Downtown Bowness-on-Windermere
Located in the heart of Bowness-on-Windermere, the luxury hotels offer an unparalleled experience for discerning travelers seeking a refined and indulgent getaway. With their prime location, guests can enjoy easy access to a myriad of attractions, shops, and restaurants. The hotels boast elegant and sophisticated interiors that create an atmosphere of opulence and grandeur. Impeccable service by attentive staff ensures that every need is met with utmost care. Whether it's relaxing in luxurious accommodations or exploring the picturesque surroundings, these downtown luxury hotels provide a truly unforgettable stay for those seeking the pinnacle of elegance and comfort.
The Ro Hotel Windermere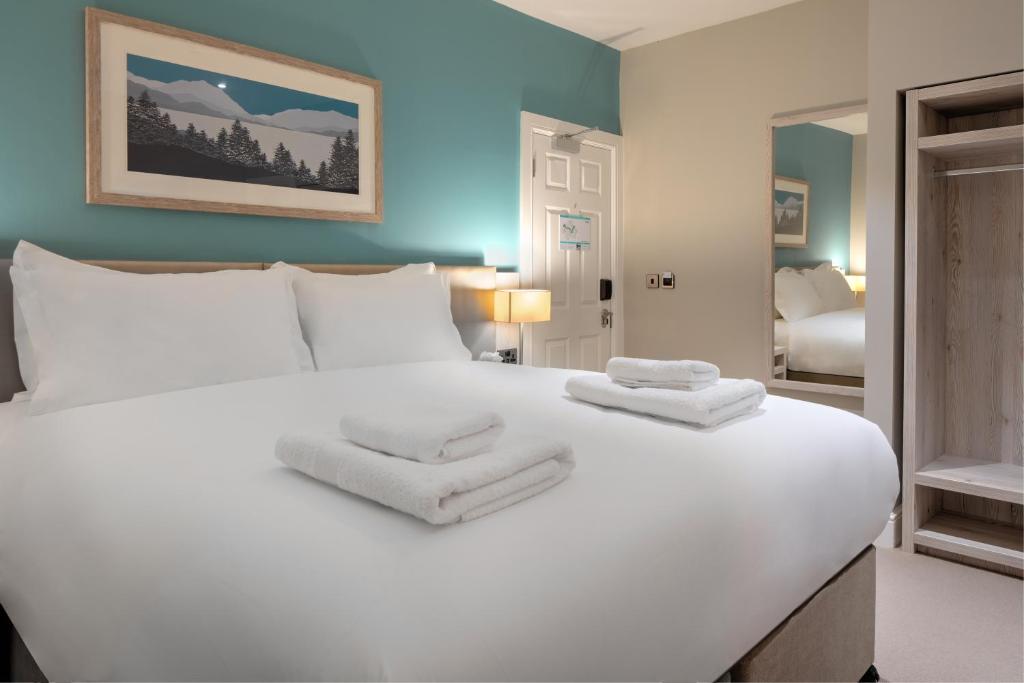 The Ro Hotel is a new and unique destination located in the heart of Bowness-on-Windermere. More than just a hotel, it offers an all-day experience for both tourists and locals alike. Whether you're meeting friends for coffee or enjoying lunch with your family after a visit to Beatrix Potter World, The Ro Hotel has something for everyone. With its unexpected yet familiar design and exceptional northern service, this hotel truly connects with the town, its people, and the local culture. It also serves as a showcase for arts from yesterday, today, and tomorrow. Situated in the stunning Lake District, The Ro Hotel embraces its surroundings wholeheartedly. From the friendly greetings exchanged between strangers on morning walks to the breathtaking landscapes that never fail to impress no matter how many times you see them – it's clear why we love it here. As a pet-friendly hotel, please note that there are only 10 rooms available for pets: a mixture of Standard Double Rooms and Deluxe King Rooms located on the ground floor. Due to limited availability, kindly contact the hotel directly to check if these rooms are available during your desired dates.
Pros:
– Unique all-day destination catering to both tourists and locals
– Unexpected design combined with excellent northern service
– Showcasing local arts from yesterday, today, and tomorrow
– Located in the beautiful Lake District with stunning landscapes
– Pet-friendly accommodations available (limited availability)
Macdonald Old England Hotel & Spa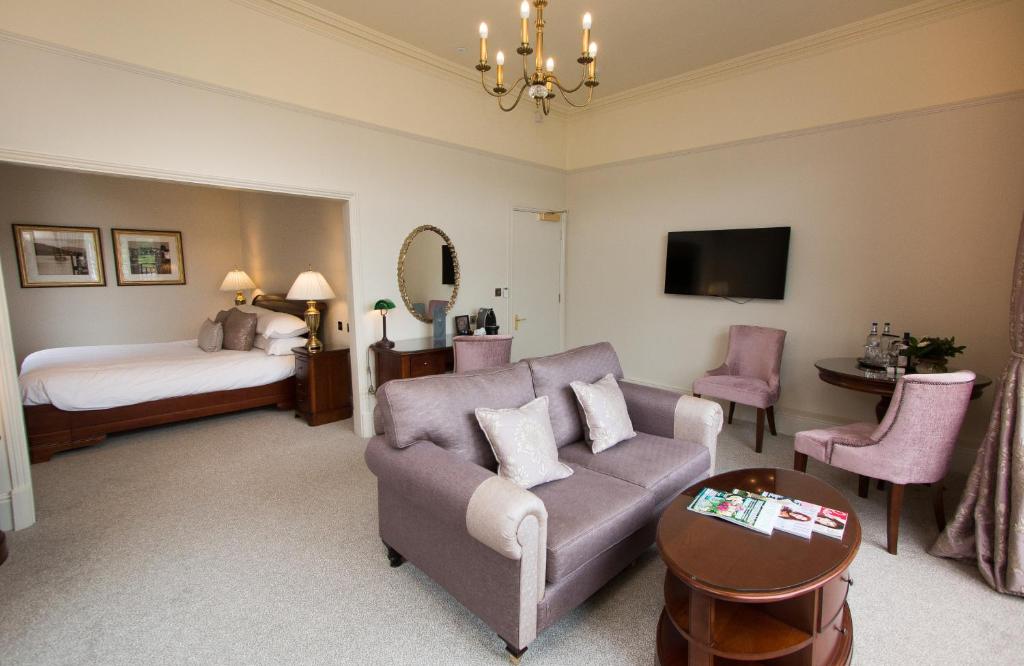 The Macdonald Old England Hotel & Spa is a luxurious hotel located on the beautiful shores of Lake Windermere. Offering scenic views, an award-winning restaurant, and a beauty spa, this hotel provides guests with a truly indulgent experience. The modern leisure center features a fully equipped gym and 20-meter swimming pool for those looking to stay active during their stay. The rooms are elegant and well-appointed, with flat-screen TVs, tea/coffee facilities, and some even offer stunning lake views. The hotel's restaurant boasts 2 AA Rosettes and serves a modern menu showcasing quality local produce and organic ingredients. Guests can also enjoy light meals and traditional afternoon teas at the Terrace Bar and Lounge. For ultimate relaxation, there is an ice room, sauna, aroma steam room, as well as indulgent treatments available in the beauty salon. With its mature gardens and private boat moorings, the Macdonald Old England Hotel is the perfect choice for travelers seeking luxury in the heart of Bowness-on-Windermere.
– Indoor pool
– Scenic views of Lake Windermere
– Award-winning restaurant with 2 AA Rosettes
– Beauty spa offering indulgent treatments
– Convenient location near Windermere centre
Ravenstone Manor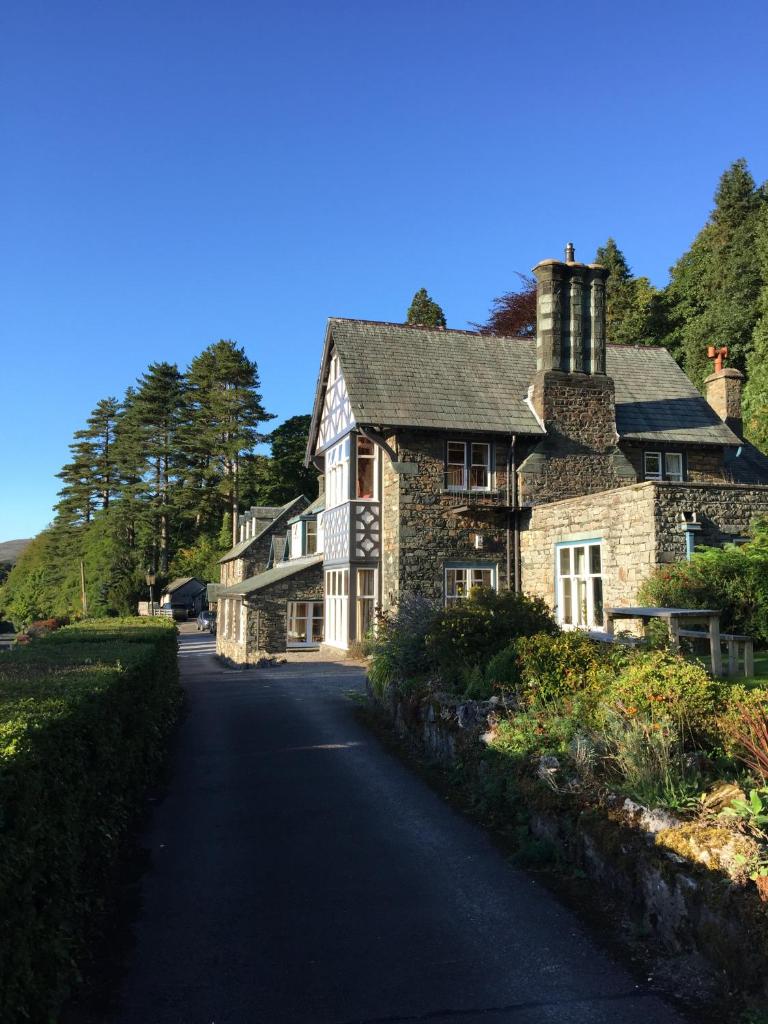 Located just a 5-minute drive from the stunning Bassenthwaite Lake, Ravenstone Manor is a charming 19th-century manor house nestled in 3 hectares of picturesque grounds. Situated at the foot of Skiddaw, with breathtaking views overlooking Bassenthwaite Lake, this hotel is perfectly positioned for guests to explore the surrounding beauty of the Northern Lakes region. With its stone walls and cozy en suite bathrooms, Ravenstone Manor offers a traditional yet comfortable stay. The dining room offers a delightful mix of both traditional and modern dishes, all made using locally sourced ingredients such as Cumbrian game and locally caught fish. The bar boasts an inviting open fire, while the lounge features a warming fire and provides guests with stunning panoramic views through its large picture windows. For outdoor enthusiasts, there are ample opportunities for walking, hiking, and biking in the area.
– Enchanting 19th-century manor house
– Fantastic location near Bassenthwaite Lake
– Delicious cuisine featuring locally sourced ingredients
– Cozy lounge with panoramic views
– Ideal base for exploring the Northern Lakes region
5 Star Luxury Hotels
5-star luxury hotels are the epitome of opulence, sophistication, and refined living. From the moment you step foot into these lavish establishments, you are transported to a world where every detail is meticulously designed to provide an unparalleled experience. Exquisite decor, impeccable service, and exceptional attention to detail create an ambiance that exudes elegance and grandeur. Indulge in world-class cuisine at gourmet restaurants or unwind with a rejuvenating spa treatment. Whether you are traveling for business or pleasure, 5-star luxury hotels offer a haven of tranquility and unmatched comfort, ensuring your stay is nothing short of extraordinary.
Aphrodites Group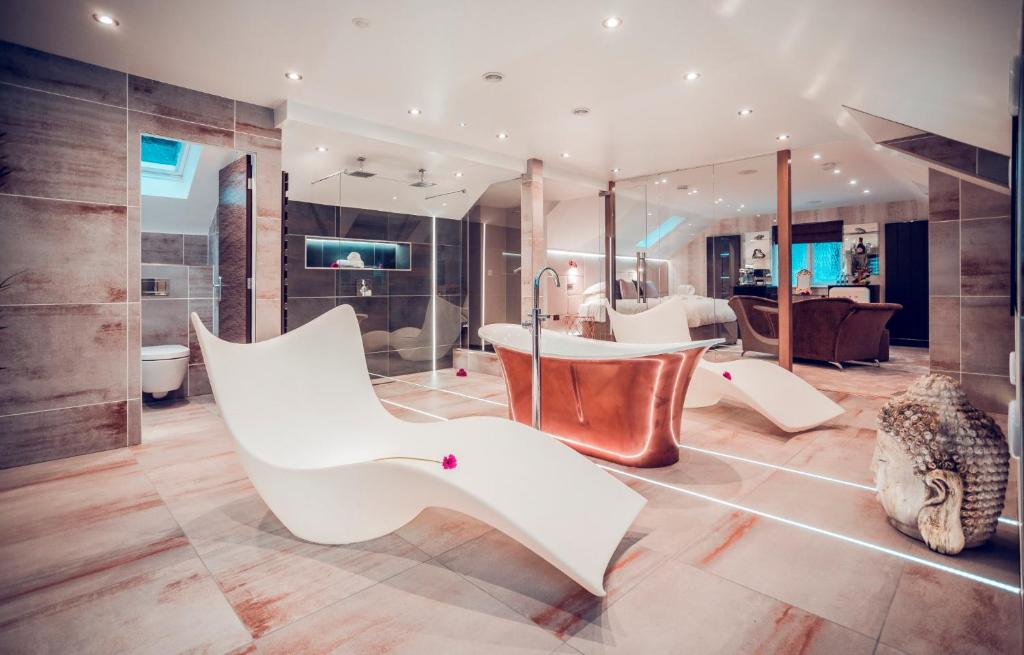 Located in the stunning Lake District, Aphrodites Group offers luxurious themed suites with spa baths or private hot tubs. The suites are elegantly decorated with romantic features and lavish furnishings, providing a truly indulgent experience. Guests can enjoy a delicious full English or continental breakfast in the restaurant or have it delivered to their room. Each suite also includes a comfortable seating area, a flat-screen satellite TV with DVD player, and a modern bathroom complete with Molton Brown toiletries and a double-size bath. The hotel features excellent amenities such as a sauna, steam room, manicured lawns, natural woodland grounds, and a stylish conservatory guest lounge. With its beautiful location above Lake Windermere, Aphrodites Group is just a short walk from the Bowness Ferry Crossing and only 20 minutes away from the charming shops, restaurants, and pubs of Bowness-on-Windermere.
– Luxurious themed suites with spa baths or private hot tubs
– Scenic location amidst the beautiful Lake District
– Full English & continental breakfast options available
– Excellent amenities including sauna & steam room
– Close proximity to Bowness Ferry Crossing and local attractions
Gilpin Hotel & Lake House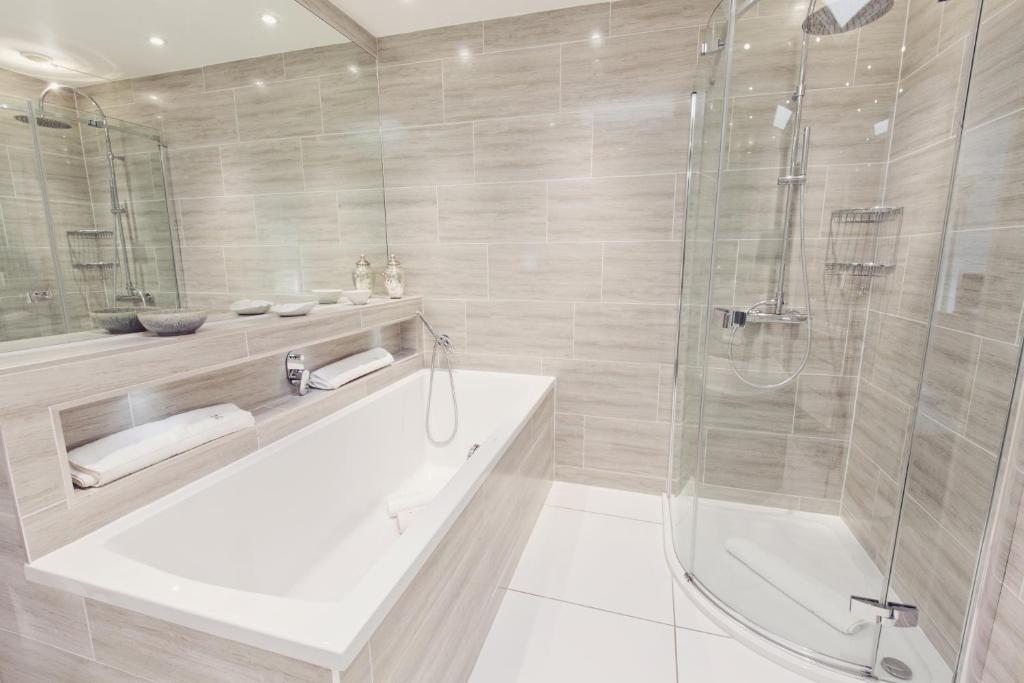 Gilpin Hotel & Lake House is a stunning luxury hotel nestled in the picturesque surroundings of the Lake District. With its elegant interiors and fine dining options, it offers guests a truly indulgent experience. The hotel is located just over 2 miles from the shores of Lake Windermere, allowing guests to enjoy breathtaking views and explore the beautiful scenery. The suites at Gilpin Hotel & Lake House are designed with sumptuous interiors and feature their own hot tubs for ultimate relaxation. For those staying in the lodges, private spa facilities including rainfall showers and steam rooms are available. Guests can savor culinary delights at Hrishi, the hotel's Michelin-star awarded restaurant, which combines local Lake District produce with an Asian twist. Alternatively, they can opt for Gilpin Spice, an open kitchen restaurant offering meals inspired by the Indian sub-continent. With most rooms offering direct access to gardens and stunning Lakeland views, as well as exclusive access to private gardens, a lake, and a spa at Gilpin Lake House, this luxury hotel truly provides a tranquil retreat.
– Beautiful location amidst the scenic Lake District
– Sumptuous suites with private hot tubs
– Fine dining experience at Hrishi featuring local produce with an Asian influence
– Access to private gardens, lake, and spa facilities at Gilpin Lake House
– Gilpin Spice offers authentic cuisine from across the Indian sub-continent
The Belsfield Hotel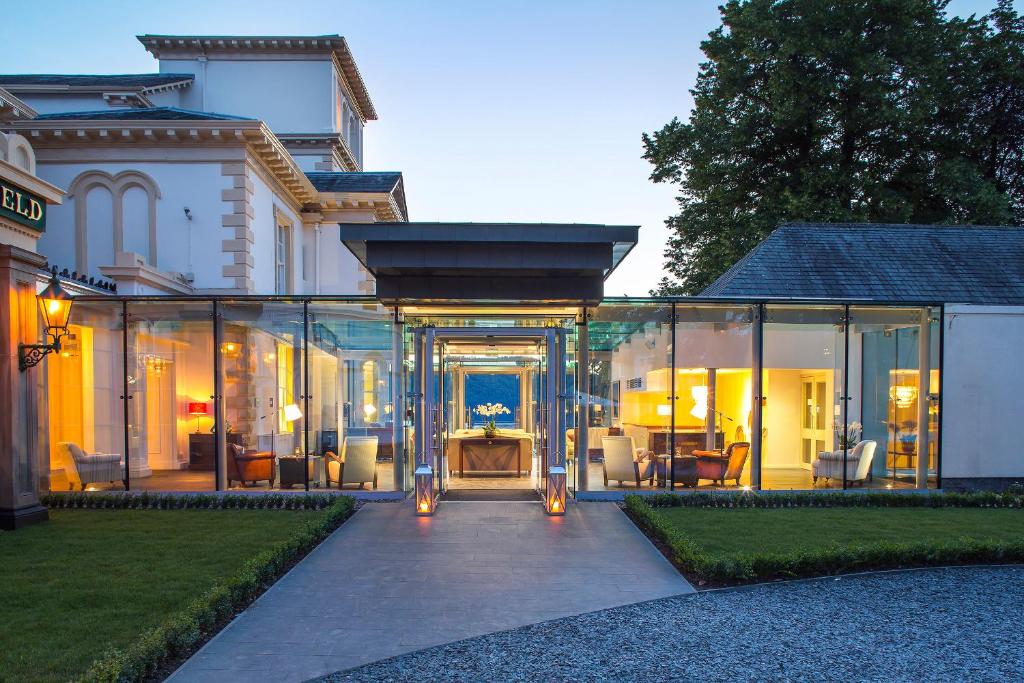 The Belsfield Hotel, built in 1845, is an award-winning hotel located in the picturesque Lake District. Sitting on six acres of stunning gardens with breathtaking views over Lake Windermere, this hotel offers a luxurious and tranquil escape. The hotel has been awarded 4 Black AA Stars and 2 Rosettes, showcasing its commitment to excellence.
The en suite rooms at The Belsfield Hotel are elegantly designed with designer furnishings and offer modern amenities such as satellite TV. Many of the rooms boast panoramic views of the lake and mountains, creating a truly enchanting atmosphere. Ground-floor rooms are also available for those seeking convenience.
Guests can indulge in delicious dining experiences at the Belsfield Restaurant and Belsfield Brasserie or unwind with drinks at the Lounge Bar. For moments of relaxation, guests can enjoy tea or coffee in the elegant Drawing Room and Library.
With its prime location, The Belsfield Hotel is just a short 5-minute walk from both the center of Bowness and Lake Windermere itself. Guests can explore attractions such as the World of Beatrix Potter museum or venture further to Tarn Hows which is only 5.5 miles away.
In addition to its leisure offerings, The Belsfield Hotel also provides state-of-the-art conferencing facilities for hosting corporate events.
Pros:
– Stunning views over Lake Windermere
– Elegant designer furnishings in all rooms
– Convenient ground-floor room options
– Multiple dining options including a restaurant and brasserie
– Close proximity to attractions like the World of Beatrix Potter museum
Most Expensive Hotels in Bowness-on-Windermere
Located in the picturesque town of Bowness-on-Windermere, the Most Expensive Hotels boast a level of luxury and opulence that is unparalleled. With stunning views of the surrounding landscapes, these hotels offer an unforgettable experience for discerning travelers seeking the epitome of comfort and indulgence. From elegantly designed rooms to impeccable service, every aspect of these hotels speaks to sophistication and refinement. Guests can expect exquisite dining options, world-class facilities, and a range of exclusive amenities designed to cater to their every need. Whether it's a romantic getaway or a special occasion, staying at one of the Most Expensive Hotels in Bowness-on-Windermere is sure to leave guests with memories that will last a lifetime.
The Devonshire Fell Hotel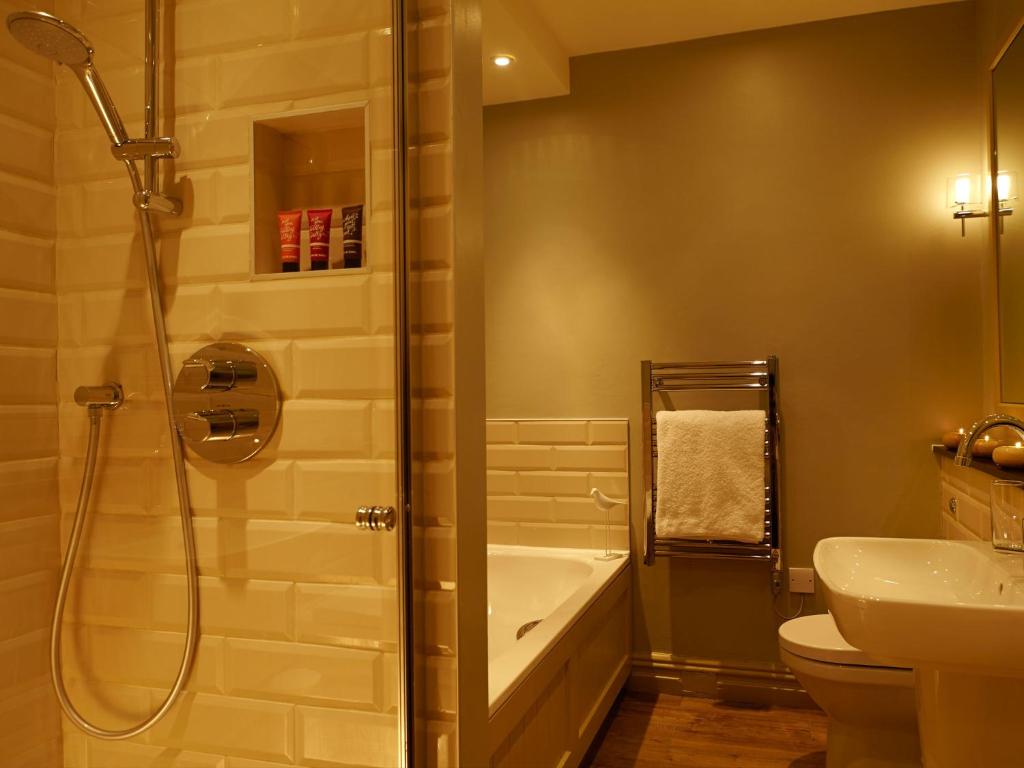 The Devonshire Fell Hotel is situated in the picturesque village of Burnsall, on the outskirts of the Bolton Abbey Estate. Surrounded by rolling hills, charming country lanes, and dry stone walls, this hotel offers a idyllic setting for a luxurious getaway. Guests can enjoy free WiFi and parking during their stay. Within a 30-minute drive, visitors can explore ancient castles, country houses, and UNESCO World Heritage Sites. The hotel features 16 beautifully designed bedrooms, each with its own unique character and stunning views of the Yorkshire countryside. The vibrant and cozy reception area and bar provide an inviting space for guests to unwind with a drink. The hotel's 2 AA Rosettes restaurant offers mouth-watering dishes made from locally sourced produce, while showcasing breathtaking vistas. For those who love to explore on foot, the local area is an ideal paradise for walkers – dogs are also welcome at an additional fee.
Pros:
– Beautiful location in the heart of Burnsall
– Charming and individually designed bedrooms
– Vibrant reception area with cozy armchairs
– Delicious dining experience at the 2 AA Rosettes restaurant
– Dog-friendly accommodation for those who want to bring their furry friends along
Lakes Hotel & Spa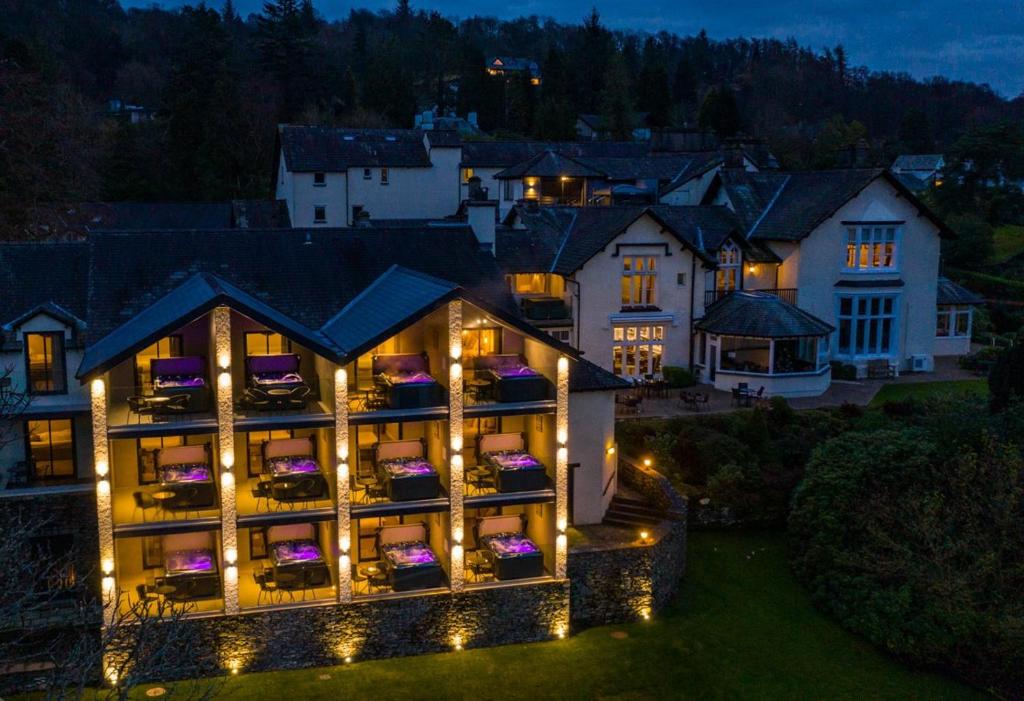 The Lakes Hotel & Spa, previously known as the Burnside Hotel & Spa, is a luxurious hotel with a prime location offering breathtaking views of Lake Windermere. Situated just a short stroll from the lively village centre of Bowness-on-Windermere and the boats that travel along Windermere, guests can easily explore nearby attractions such as Ambleside, Brockhole, Wray Castle, and Lakeside without the need for a car. The hotel boasts exceptional on-site facilities including rooms with hot tubs on private balconies, an exquisite spa with poolside seating and a bar, a stylish restaurant and cocktail bar, as well as bike hire services for outdoor enthusiasts. Within a 2-minute walk from the hotel gates, guests will find an array of shops, boutiques, and restaurants in the center of Bowness. Additionally, our concierge offers planned walks straight from the hotel premises. The Lakes Hotel & Spa is conveniently located 30 minutes away by car from the M6 and only 10 minutes away from Windermere train station where we can arrange for our Bentley to collect you upon arrival. With its unrivaled location and top-notch amenities at your fingertips, it's no wonder why this part of Bowness-on-Windermere is highly regarded by our guests – especially couples who have rated it 9.5 for their memorable trips!
Luxury Bowness-on-Windermere Hotels Information
| | |
| --- | --- |
| 🛎️ Luxury Hotels in Bowness-on-Windermere | 11 |
| 💵 Hotels Prices From | $257 |
| 💵 Highest price | $1349 |
| 🥇 Average Review Score | 8.5/10 |
| 🛏️ Average number of Rooms | 45 |
Top Luxury hotels in Bowness-on-Windermere
| | |
| --- | --- |
| Ravenstone Manor | 9.2/10 |
| Linthwaite House Hotel | 9.1/10 |
| Langley Castle Hotel | 8.8/10 |
| Lakes Hotel & Spa | 8.8/10 |
| The Devonshire Fell Hotel | 8.7/10 |
FAQ
What luxury hotels are available in Bowness-on-Windermere?
Bowness-on-Windermere, situated in the United Kingdom, offers a range of luxurious accommodations to choose from. Some popular options include The Belsfield Hotel, a stunning 19th-century property with breathtaking lake views and an elegant décor that combines contemporary comfort with traditional charm. Another notable option is Storrs Hall Hotel, a grand Georgian mansion nestled amidst beautiful gardens and offering luxurious rooms with modern amenities. Additionally, guests can consider staying at The Samling Hotel, a luxurious country house hotel known for its impeccable service and gourmet dining experiences.
What amenities can I expect at luxury hotels in Bowness-on-Windermere?
Luxury hotels in Bowness-on-Windermere are renowned for their top-notch facilities and services. Guests can expect to enjoy amenities such as spacious and well-appointed rooms featuring plush furnishings, deluxe bedding, and modern technologies like flat-screen TVs and high-speed internet access. Additionally, many luxury hotels offer on-site spa facilities where guests can indulge in rejuvenating treatments or relax by the poolside while enjoying panoramic views of the surrounding landscape. Fine dining restaurants serving exquisite cuisine prepared by talented chefs are also common features of these hotels.
Are there any luxury boutique hotels available in Bowness-on-Windermere?
Yes, Bowness-on-Windermere boasts several luxury boutique hotels that offer a unique and personalized experience for discerning travelers. One such example is Linthwaite House Hotel which sits atop a hill overlooking Lake Windermere and offers individually designed rooms furnished with antique pieces infused with modern touches. Another option is Cedar Manor Hotel & Restaurant – an elegant Victorian building featuring stylishly decorated rooms showcasing original artwork along with upscale amenities like spa baths or private terraces.
Can I enjoy scenic views from luxury hotels in Bowness-on-Windermere?
Absolutely! Bowness-on-Windermere is blessed with stunning natural beauty, and many luxury hotels take full advantage of their picturesque surroundings. From the comfort of your room or while dining at the hotel's restaurant, you can relish panoramic views of Lake Windermere, lush gardens, or rolling hills. Some hotels even offer private balconies or terraces where you can soak in the breathtaking vistas and enjoy a cup of tea or a glass of champagne as you bask in tranquility.
What activities and attractions are nearby luxury hotels in Bowness-on-Windermere?
Luxury hotels in Bowness-on-Windermere provide easy access to an array of activities and attractions that cater to different interests. Outdoor enthusiasts can explore the beautiful Lake District National Park through guided walks, boat trips on Lake Windermere, or adventurous water sports like kayaking. History buffs may visit nearby historic sites such as Hill Top – Beatrix Potter's former home – or explore ancient castles like Wray Castle. Art lovers will appreciate visiting local galleries
Popular Luxury Hotels destinations