Welcome to a captivating journey through the opulent world of high-end accommodations nestled amidst the breathtaking Austrian Alps. In this exclusive guide, we will unveil a collection of lavish resorts and luxurious retreats scattered across the stunning alpine landscape of Austria. Prepare to be enchanted by the grandeur and magnificence of these exquisite establishments as they offer an unparalleled fusion of elegance, comfort, and natural beauty.
Elevate your senses in these mountainous havens, where sophistication meets serenity. Immerse yourself in utmost tranquility while basking in the majestic vistas that surround you from every angle. From charming chalet-style lodges to contemporary architectural wonders seamlessly integrated into their surroundings, each luxury hotel offers its own unique allure.
Discover a haven for discerning travelers seeking refinement and indulgence amid nature's glorious embrace. With world-class amenities, personalized service, and impeccable attention to detail at every turn, these hotels epitomize absolute excellence in hospitality. Embark on this unforgettable expedition through Austria's Alpine wonderland as we introduce you to some of the most sumptuous accommodations that will leave you yearning for more.
Most Luxurious Hotels in Austrian Alps
Hotel Auriga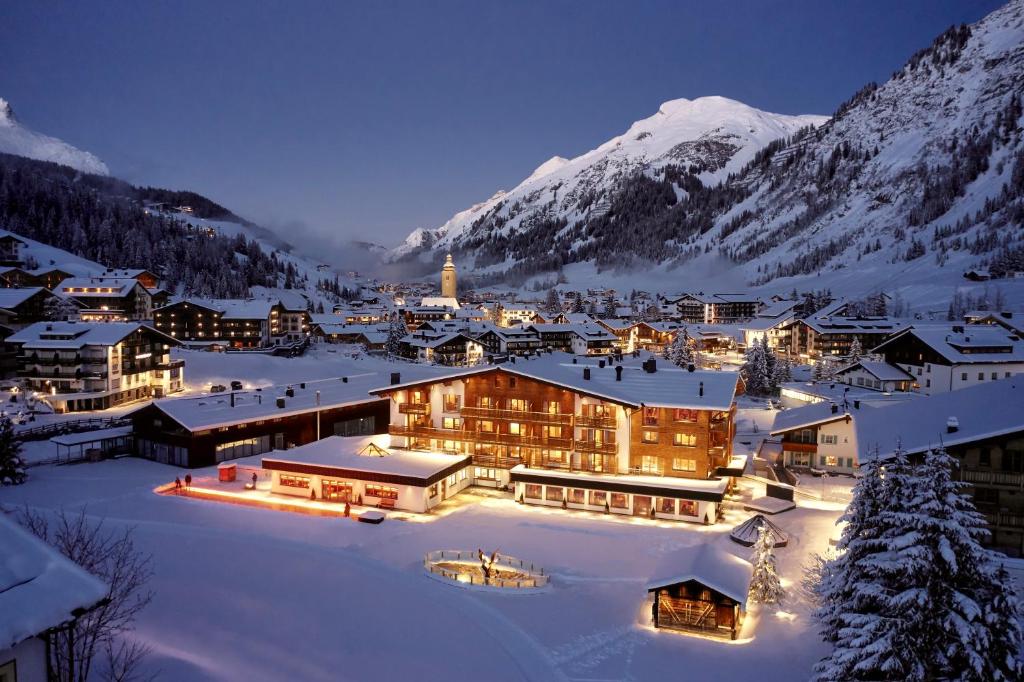 Hotel Auriga is a luxurious hotel located in the heart of Lech am Arlberg, just a 3-minute walk from the ski slopes and adjacent to the cross-country skiing trail. The hotel offers spacious and non-smoking rooms with large bathrooms, cable TV, and beautiful wooden furniture. Guests can indulge in the 1,125 square meter spa area which features a large lagoon pool, a fitness area, and waterbeds in the relaxation area. Some rooms also have balconies offering stunning views. The half-board package includes a delicious breakfast buffet and a lavish 6-course gala dinner featuring local and international delicacies. Additional amenities include free private parking on-site as well as easy access to winter hiking trails and nearby cross-country skiing trails.
Pros:
– Convenient location close to ski slopes and cross-country skiing trail
– Spacious rooms with modern amenities
– Extensive spa area for relaxation
– Delicious meals included in half-board package
– Free private parking available on-site
Neuhaus Zillertal Resort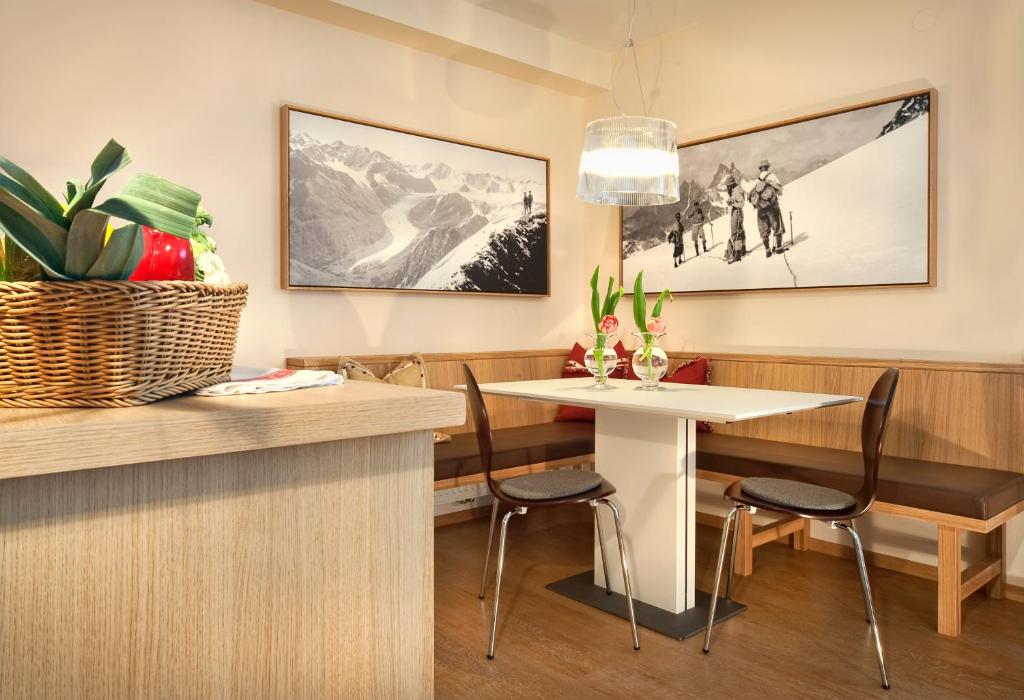 Located in the heart of Mayrhofen, Neuhaus Zillertal Resort offers a peaceful retreat in the stunning Ziller Valley. This luxury hotel boasts an extensive spa area, an impressive wine cellar, and complimentary parking for guests. On-site facilities include a small cinema, bowling alleys, and a billiards table. The half-board dining option includes a generous breakfast buffet and a delectable 4-course à la carte dinner with salad selection and tempting desserts. Special dietary requirements can be catered to upon request. Each room is equipped with a private bathroom, cable TV, and a comfortable seating area. Guests can enjoy bathrobes provided for added comfort. Many rooms also feature balconies with breathtaking mountain views. Whether indulging in the hot tub or steam bath or participating in guided hikes or Nordic Walking and Yoga sessions, visitors at Neuhaus Zillertal Resort will find relaxation and fitness opportunities aplenty. The hotel is conveniently located near numerous mountain biking trails and hiking paths. For skiing enthusiasts, the Zillertal 3000 ski area can be easily accessed via the complimentary ski bus that stops just steps away from Neuhaus Zillertal Resort.
– Prime location in Mayrhofen's center
– Extensive spa facilities for ultimate relaxation
– Impressive wine cellar offering exquisite selections
– On-site entertainment options including cinema and bowling alleys
– Easy access to skiing at Zillertal 3000 via free ski bus service
Rieser Achensee Resort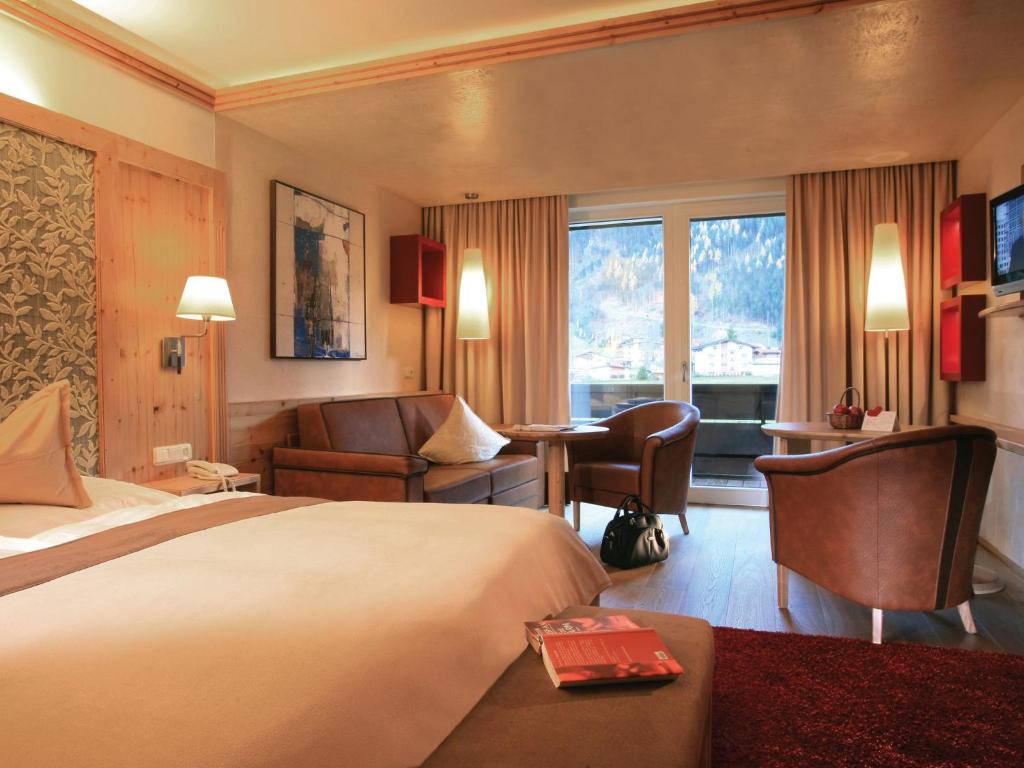 Located close to Lake Achen, Aktiv & Spa Resort Rieser is a luxurious 4-star superior hotel surrounded by a sprawling 20,000 m² park. With breathtaking panoramic views of the lake and the magnificent Karwendel and Rofan mountain ranges, this resort offers an unforgettable retreat. The spacious rooms and suites are designed with comfort in mind, featuring spa baskets complete with sauna towels and bathrobes. Guests can indulge in ultimate relaxation at the two-level spa and water world, which includes indoor and outdoor pools, a rejuvenating natural swimming pond, a soothing hammam, an invigorating sauna area, and a serene relaxation room boasting panoramic mountain vistas. Fitness enthusiasts will appreciate the well-equipped fitness room with its own gymnastics studio. Pamper yourself with traditional or innovative beauty treatments at the resort's spa facility. Delightful dining experiences await guests at various restaurants as well as idyllic parlours and peaceful lounges. The bar offers an extensive selection of aperitifs and cocktails for those seeking to unwind after an eventful day. In the evenings, guests can enjoy entertainment programs in the lobby lounge that features a cozy open fireplace. Families traveling with children will find plenty of amenities catered to their needs including a large adventure playground, playroom, children's meals, and activities during school holidays. Additional facilities include an indoor tennis center, bowling lane, library for book lovers seeking some quiet time away from it all; as well as leisure rooms equipped for billiards table tennis and darts enthusiasts.
– Expansive park setting
– Spectacular views of Lake Achen
– Two-level spa facility with pools and saunas
– Wide range of dining options
– Family-friendly amenities including adventure playground
Other places to stay in Austrian Alps
Luxury Hotels in Downtown Austrian Alps
Luxury Hotels in Downtown Austrian Alps offer a serene and intimate retreat amidst the stunning natural beauty of the mountains. These hotels provide an exceptional blend of elegance, comfort, and personalized service, creating a memorable experience for guests seeking tranquility and relaxation. With their refined interiors, exquisite dining options, and indulgent spa facilities, these luxury accommodations allow visitors to immerse themselves in the alpine charm while enjoying world-class amenities. Whether it's skiing in winter or exploring the picturesque landscapes during summer, Luxury Hotels in Downtown Austrian Alps cater to discerning travelers looking for an unforgettable mountain getaway.
Schlosshotel Fiss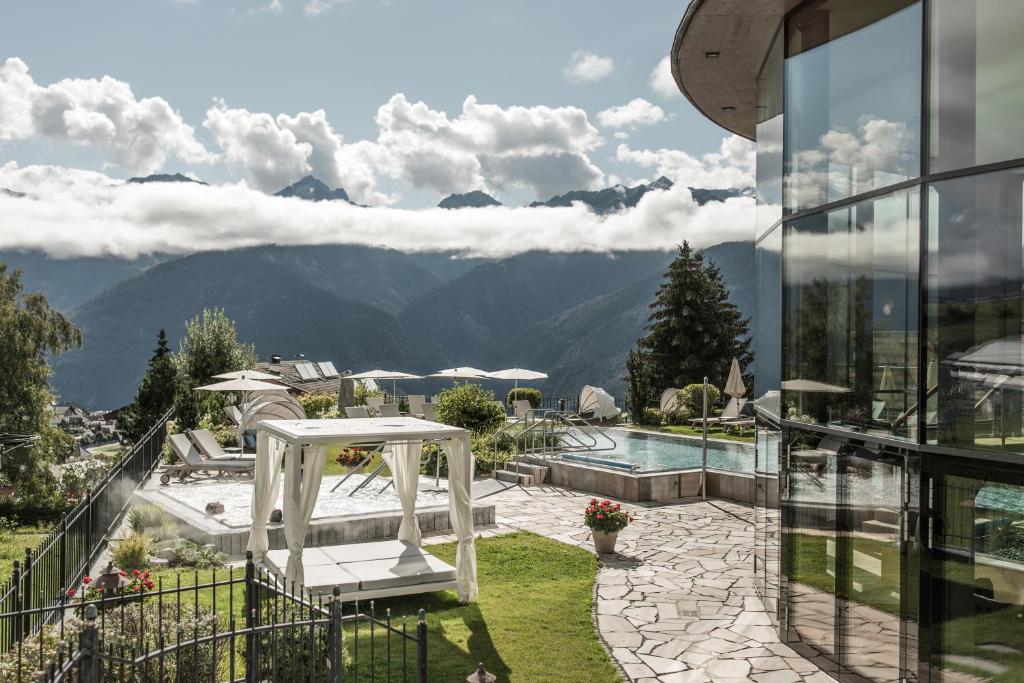 Located in the beautiful mountain village of Fiss, Schlosshotel Fiss offers an exquisite luxury experience at an elevation of 1,436 meters above sea level. This stunning hotel features a year-round outdoor pool and ski-to-door access, making it the perfect destination for both winter sports enthusiasts and nature lovers. Guests can indulge in delicious meals at the on-site restaurant or relax with a drink at the bar. The extensive spa area covers an impressive 5,000 square meters and includes the Aqua Monte Waterworld, Schloss Spa, Splash Waterworld, and a family spa. Free WiFi is available throughout the property, and free private parking is provided for added convenience. The rooms are elegantly designed with modern amenities such as flat-screen TVs with cable channels. Some units even offer breathtaking views of either the mountains or the pool. Each room comes with a private bathroom stocked with bathrobes, slippers, and complimentary toiletries to enhance guests' comfort during their stay. In summer, guests can unwind in the spacious 3,000 square meter spa garden while enjoying panoramic views of their surroundings. Additional amenities offered by the hotel include valet parking services and equipment rentals for activities like cross-country skiing, snowshoeing, hiking, cycling in winter months as well as mountain biking during summers. With its convenient location just an hour's drive from Innsbruck Airport and its range of luxurious facilities and activities on offer year-round; Schlosshotel Fiss truly embodies ultimate luxury in a serene Alpine setting.
– Year-round outdoor pool
– Ski-to-door access
– Extensive 5,000 m² spa area
– Spectacular mountain or pool views from some rooms
– Convenient location for various outdoor activities
Elizabeth Arthotel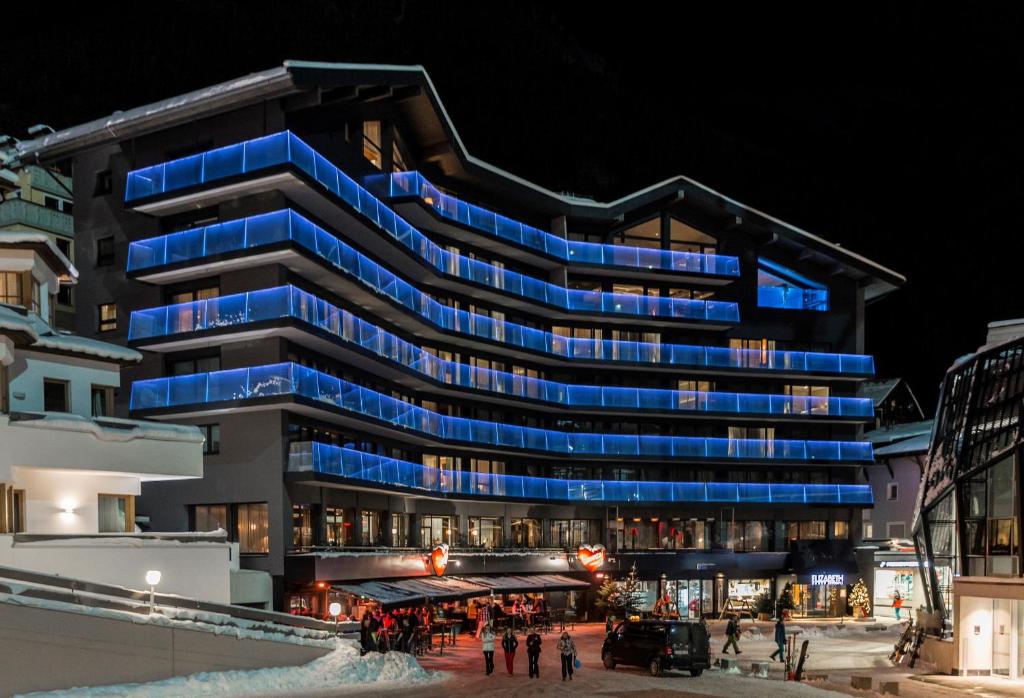 Located in the heart of Ischgl with ski-in/ski-out access to the slopes, Elizabeth Arthotel offers a luxurious stay for winter sports enthusiasts. The hotel boasts south-facing rooms with balconies overlooking the slopes, providing stunning views. Guests can indulge in a culinary experience at the restaurant, which serves a combination of traditional Austrian dishes and modern international cuisine. The spa centre offers a pool on the top floor with panoramic mountain views, as well as two saunas and a steam bath for ultimate relaxation. Additional amenities include ski rental and service, an underground car park, and a sports shop. With half-board options that include a varied breakfast buffet and dinner featuring multiple meal choices including vegetarian options, guests are sure to enjoy their dining experience. For those looking to unwind after hitting the slopes, Schatzi Restaurant & Pizzeria is conveniently located right at the foot of the skislope. Additionally, there is a heated OpenAir-Ski Bar offering spectacular views of Prennerhang – perfect for private events or functions. For added convenience, shuttle services from nearby airports or train stations can be arranged upon request for an extra fee; helicopter shuttle service is also available.
Pros:
– Ideal location next to ski slopes and cable cars
– South-facing rooms with balcony overlooking slopes
– Spa centre with pool and panoramic saunas
– Range of dining options including traditional Austrian cuisine and pizza restaurant
– Convenient amenities such as ski rental, underground car park, sports shop
Landsitz Römerhof – Hotel Apartments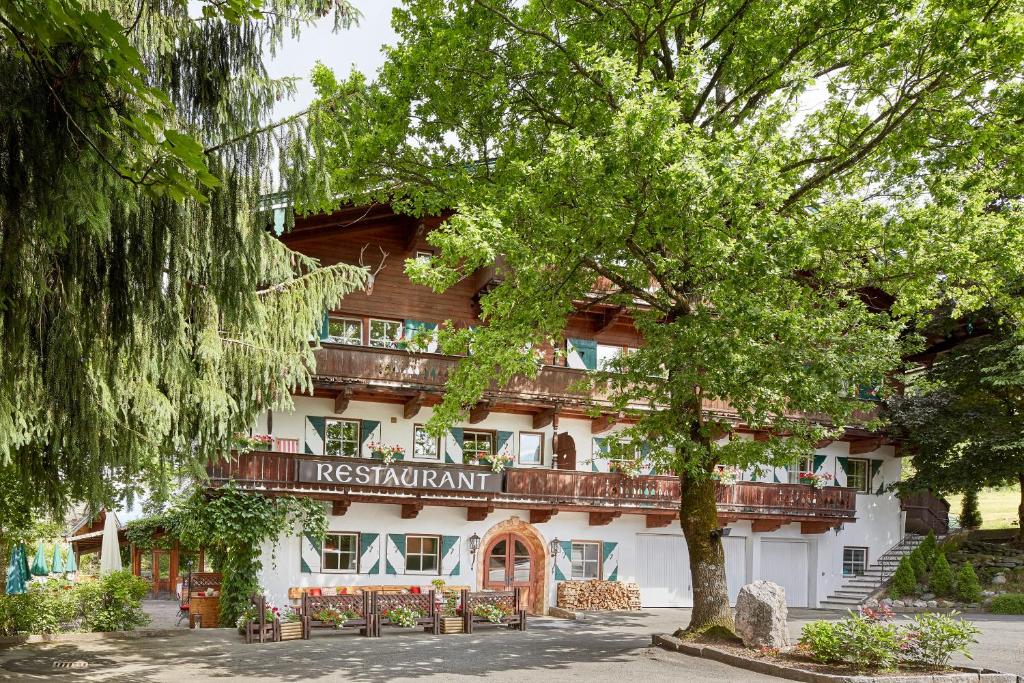 Landsitz Römerhof – Hotel Apartments is a charming boutique hotel located in the picturesque town of Kitzbühel, just 1.3 km from Casino Kitzbuhel. This 4-star hotel offers guests a truly luxurious experience with its range of amenities and services. The hotel features a seasonal outdoor swimming pool, where guests can enjoy a refreshing dip during the warmer months. Free private parking is available on-site, ensuring convenience for those traveling by car. The beautiful garden and terrace provide the perfect setting for relaxation and tranquility.
The hotel offers free WiFi throughout the property and has a ski pass sales point at the front desk, making it an ideal choice for winter sports enthusiasts. The attentive staff are available 24 hours a day to assist with any requests or queries.
Guests can indulge in ultimate comfort with well-appointed rooms that boast modern amenities such as a flat-screen TV with satellite channels, a fully equipped kitchen, and a dining area. Each room also includes a seating area, safety deposit box, and private bathroom complete with toiletries and a hairdryer.
One of the standout features of Landsitz Römerhof – Hotel Apartments is its spa and wellness center which includes an indoor pool, sauna, hot tub, and various treatments to pamper yourself with. There is also an on-site restaurant where guests can savor delicious meals prepared using locally sourced ingredients.
For families traveling with children, there is a playground available to keep little ones entertained. The surrounding area offers opportunities for hiking and skiing, making it an excellent choice for outdoor enthusiasts.
Other notable amenities include an on-site bar offering refreshing drinks after a long day of activities as well as access to the business area for those needing to attend to work matters.
With its convenient location near Salzburg W.A. Mozart Airport (74 km), Landsitz Römerhof – Hotel Apartments also offers paid airport shuttle service for added convenience.
Pros:
– Charming boutique hotel in a picturesque location
– Seasonal outdoor swimming pool and beautiful garden
– Well-appointed rooms with modern amenities and fully equipped kitchens
– Spa and wellness center with indoor pool, sauna, and hot tub
– On-site restaurant using locally sourced ingredients.
5 Star Luxury Hotels
5-star luxury hotels are the epitome of opulence and grandeur, where every detail is meticulously curated to provide an unforgettable experience. From elegant lobbies adorned with exquisite artwork to lavishly furnished rooms boasting plush bedding and state-of-the-art technology, these hotels redefine comfort and indulgence. Impeccable service ensures that every whim is catered to, while world-class dining options tantalize the taste buds with gourmet cuisine. Sought-after locations offer breathtaking views, while serene spas beckon guests to relax and rejuvenate. With attention paid to even the smallest of details, 5-star luxury hotels excel in creating a haven of sophistication and unparalleled luxury for discerning travelers.
Alpen-Wellness Resort Hochfirst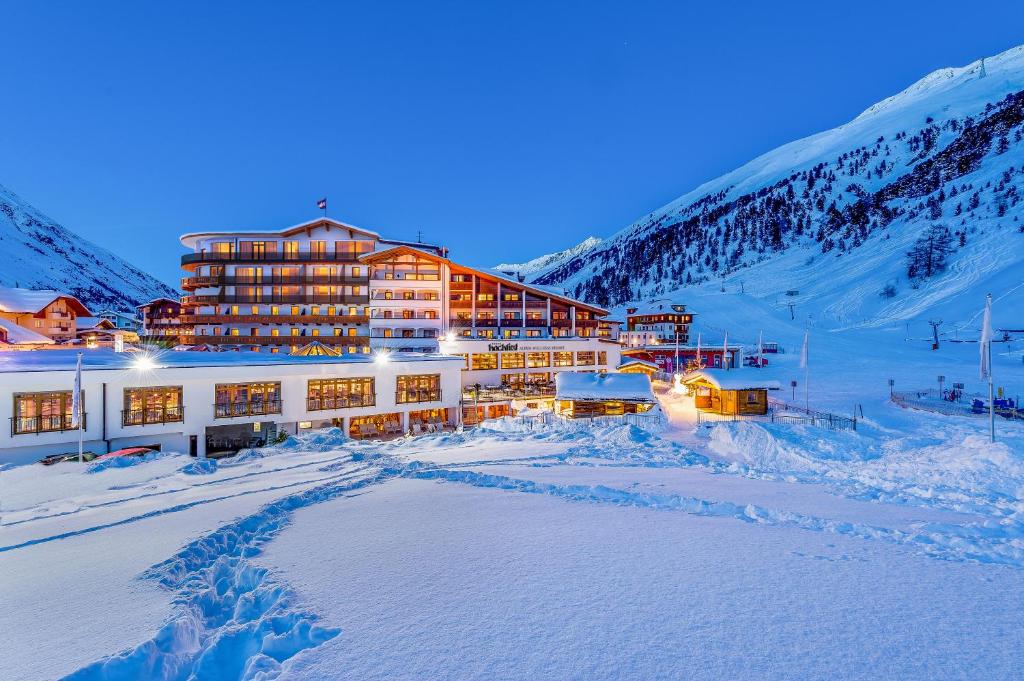 The Alpen-Wellness Resort Hochfirst is a luxurious 5-star hotel located in the Obergurgl – Hochgurgl ski region. With its 1500 m² spa area, guests can indulge in ultimate relaxation with amenities such as a Finnish sauna, hot tubs, steam bath, and an aroma steam bath. The hotel also boasts a 220 m² indoor and outdoor pool with underwater massage tables. For those looking to hit the slopes, a ski lift is conveniently located next to the hotel providing direct access to the ski region. The spacious and well-appointed rooms offer high-quality features and stunning mountain views from their balconies. Guests can enjoy half-board dining with a breakfast buffet and dinner options. Wine enthusiasts can partake in an evening of wine tasting in the hotel's well-stocked cellar. Childcare services are available for children aged 3 and older from Monday to Friday. Additional services include beauty treatments, massages, ski storage room with boot drying facilities accessible via elevator, private parking, and free Wi-Fi on site.
Pros:
– Extensive spa area offering various wellness facilities
– Convenient access to ski lifts for easy exploration of the ski region
– Luxurious rooms with balconies offering impressive mountain views
– Half-board dining options including breakfast buffet and dinner
– Wine tasting experience offered in the well-stocked cellar
Hotel Senningerbräu (Bramberg am Wildkogel)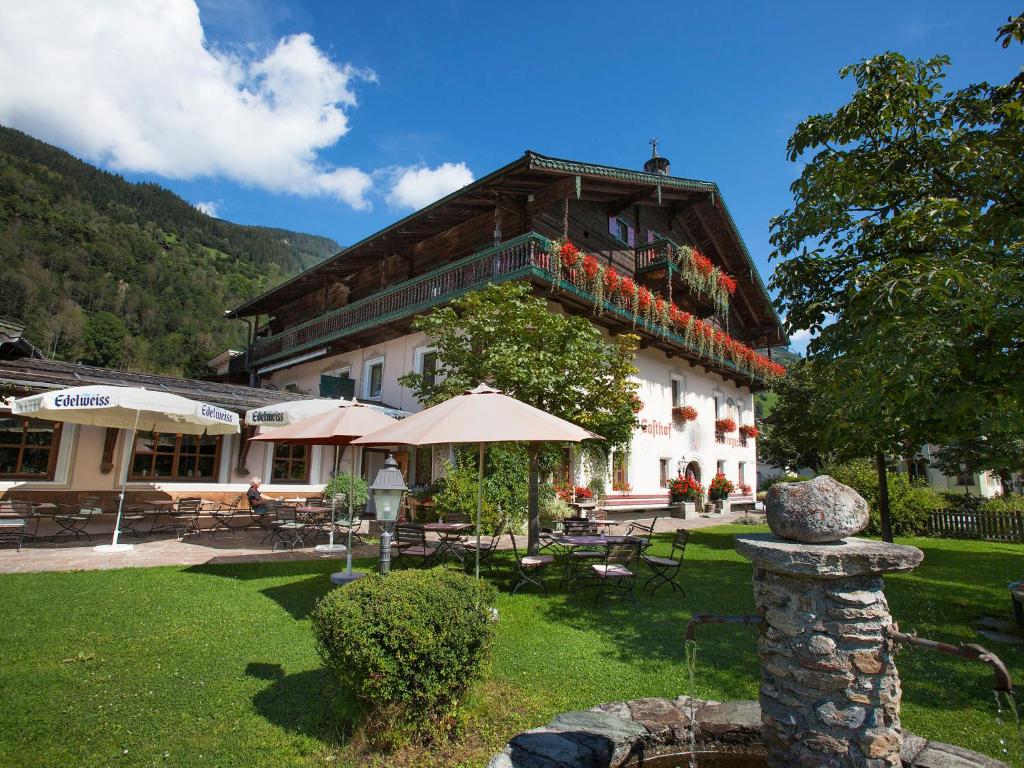 Hotel Senningerbräu in Bramberg am Wildkogel is a charming family-run hotel that has been passed down for five generations. Located just 200 meters from the Smaragdbahn Cable Car, the Wildkogel Ski Area, and the world's longest illuminated toboggan run, this hotel offers convenience for outdoor enthusiasts. The rooms are beautifully furnished in an elegant rural style and each room features a balcony or terrace with stunning views of the mountains in Hohe Tauern National Park. Guests can enjoy modern amenities such as a flat-screen cable TV and free Wi-Fi throughout the hotel. The spa area is a relaxing oasis with facilities including a herbal sauna, steam bath, infrared cabin, whirlpool, and relaxation room – all available free of charge. In summer, guests can unwind in the large garden featuring an outdoor pool. The on-site restaurant serves delicious traditional Austrian cuisine and Salzburg specialties, offering half-board options with a breakfast buffet and a four-course dinner plus salad buffet. Additional perks include complimentary bicycles for exploring the surrounding area, ski and bicycle storage rooms, as well as free private parking on site. With its proximity to Bramberg Train Station (300 meters), Kitzbühel Alps Ski Area (6 km), Lake Hollersbach (6 km), and Krimml Waterfalls (18 km), Hotel Senningerbräu makes it easy to explore the region's natural beauty.
Pros:
– Convenient location near cable car & ski area
– Charming family-run establishment
– Beautifully furnished rooms with mountain views
– Relaxing spa area with various facilities
– Delicious Austrian cuisine served at on-site restaurant
Hotel Saalbacher Hof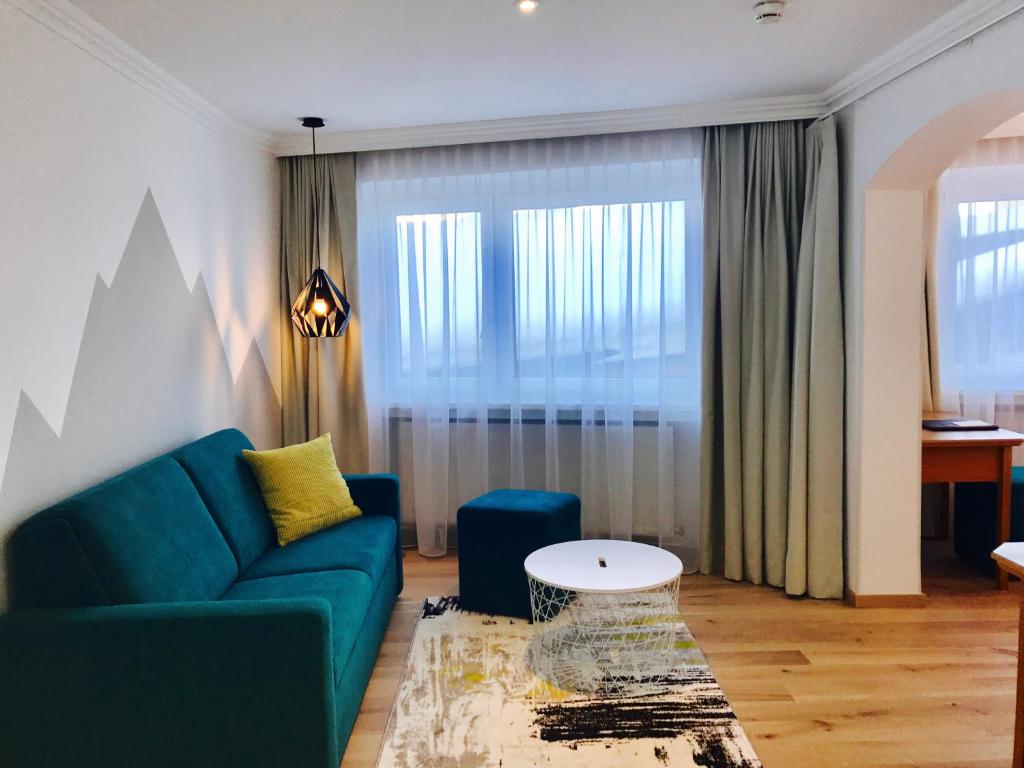 Located in the heart of Saalbach's pedestrian zone and just 50 metres from the ski lifts, Hotel Saalbacher Hof is a luxurious 4-star hotel that offers an unforgettable stay. The hotel boasts a spacious spa area complete with an indoor pool, perfect for unwinding after a day on the slopes. Guests can enjoy complimentary access to the hotel's après ski bar and nightclub Castello, which features live music and DJs starting from mid-January. The elegant country-style rooms are equipped with cable TV, and some even feature balconies offering stunning views. The spa area includes not only an indoor pool with a waterfall but also three saunas and a relaxation room with water beds. The well-maintained garden provides panoramic views of Saalbach along with an outdoor pool for guests to enjoy during warmer months. Additionally, the hotel offers various activities such as herbal salt production workshops, green smoothie classes, meditation sessions, and more on a weekly basis. Indulge in classic Salzburg cuisine and international dishes at the on-site restaurant while savoring fine wines to complement your meal. For those visiting during New Year's Eve, consider reserving a spot for their Silvester Gala Dinner (at an additional cost). Ski passes can be conveniently obtained at reception, and guests of Hotel Saalbacher Hof are entitled to a 10% reduction at all ski rentals in Saalbach.
– Prime location in the pedestrian zone close to ski lifts
– Large spa area with indoor pool for ultimate relaxation
– Complimentary access to après ski bar and nightclub
– Elegant country-style rooms with cable TV
– Activities such as workshops and meditation classes offered weekly
Most Expensive Hotels in Austrian Alps
The Austrian Alps are renowned for their breathtaking beauty and world-class ski resorts, attracting luxury travelers from around the globe. Nestled amidst this stunning alpine scenery, the most expensive hotels in the Austrian Alps offer a haven of opulence and exclusivity. With their exquisite design, impeccable service, and scenic views, these hotels epitomize luxury at its finest. Offering a seamless blend of modern comforts and traditional charm, guests can indulge in lavish accommodations while enjoying access to an array of outdoor activities including skiing, hiking, and mountain biking. For those seeking the ultimate indulgence in an idyllic alpine setting, these luxurious retreats promise an unforgettable experience of grandeur and relaxation.
Das Central – Alpine . Luxury . Life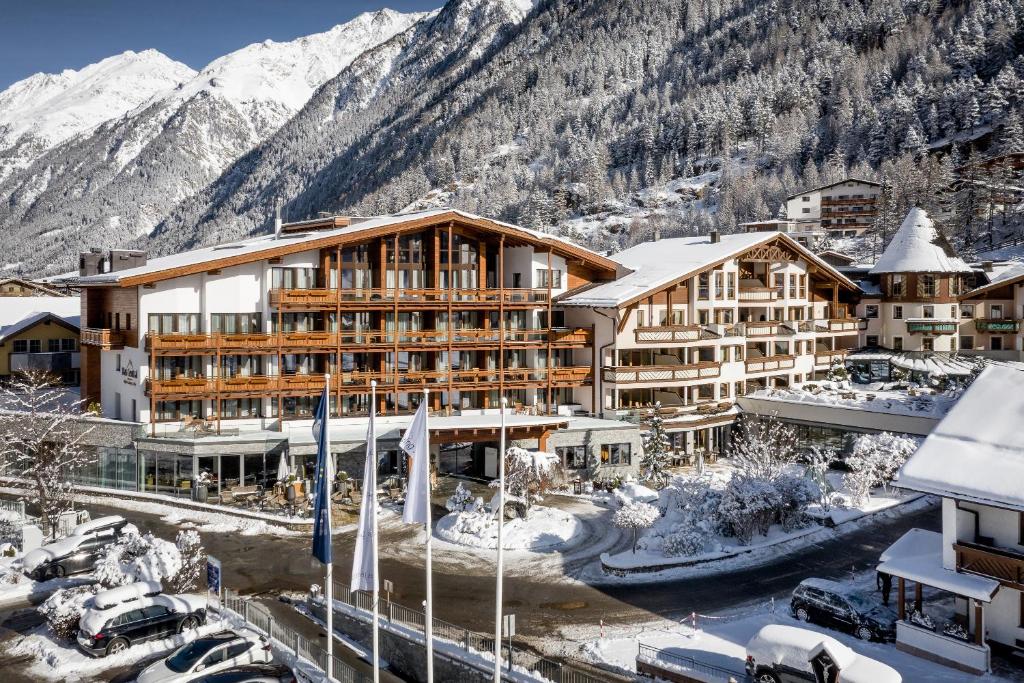 Located in the heart of Sölden, yet tucked away in a peaceful setting, Das Central is a highly acclaimed 5-star hotel that offers an exceptional experience. As one of Austria's leading gourmet hotels, it exudes cozy luxury, with a warm ambiance and an inviting atmosphere throughout. The culinary delights at Das Central are unparalleled, with its restaurant having been awarded 3 Gault&Millau toques and boasting a wine cellar stocked with over 30,000 carefully selected bottles. Guests can indulge in the gourmet half board experience, starting their day with a lavish 5-star breakfast buffet and ending it with an exquisite 5-course dinner. Additional dining options include the renowned à la carte restaurant "Ötztaler Stube" as well as three top locations on the mountainside – the sensational ice Q restaurant adjacent to the James Bond experience world 007 ELEMENTS at an elevation of 3,048 meters above sea level, the trendy FALCON restaurant at Gaislachkogl mid-station showcasing the latest food trends, and the traditional Wirtshaus on Giggijoch. The hotel features stylish rooms and suites that boast elegant interiors inspired by rustic Tyrolean charm or contemporary design aesthetics. For ultimate relaxation, guests can explore the luxurious wellness facilities spread across three floors – offering ten different saunas, steam baths, and an indoor swimming pool. Furthermore, they can enjoy pampering treatments using exclusive products such as Vinoble Cosmetics and Alpienne in the hotel's Beauty & Wellness residence. With ski lift stations Giggijoch and Gaislachkogl just around 500 meters away from Das Central; skiing enthusiasts will find convenience in utilizing the complimentary shuttle bus service provided by this remarkable establishment during winter season.
Pros:
– Prime location in central Sölden while maintaining tranquility
– Exceptional gourmet dining experience recognized by prestigious awards
– Range of dining options including the renowned "Ötztaler Stube" and mountain-side restaurants
– Stylish rooms and suites blending traditional Tyrolean charm with modern design
– Luxurious wellness facilities featuring a multitude of saunas, steam baths, and an indoor pool.
Luxury Austrian Alps Hotels Information
| | |
| --- | --- |
| 🛎️ Luxury Hotels in Austrian Alps | 10 |
| 💵 Hotels Prices From | $99 |
| 💵 Highest price | $1593 |
| 🥇 Average Review Score | 9.1/10 |
| 🛏️ Average number of Rooms | 57 |
Top Luxury hotels in Austrian Alps
| | |
| --- | --- |
| Elizabeth Arthotel | 9.7/10 |
| Hotel Auriga | 9.5/10 |
| Schlosshotel Fiss | 9.4/10 |
| Landsitz Römerhof – Hotel Apartments | 9.4/10 |
| Alpen-Wellness Resort Hochfirst | 9.3/10 |
FAQ
What are some luxury hotels in the Austrian Alps?
The Austrian Alps is home to several luxurious hotels that offer an unforgettable experience. One of the top choices is The Arlberg Hospiz Hotel, located in St. Christoph. It boasts elegant rooms, a world-class spa, and stunning mountain views. Another option is Das Central – Alpine . Luxury . Life in Sölden, which features spacious suites, gourmet dining options, and a state-of-the-art wellness center.
What activities can I do while staying at a luxury hotel in the Austrian Alps?
When staying at a luxury hotel in the Austrian Alps, you'll have access to a wide range of activities. During winter, you can indulge in skiing or snowboarding on pristine slopes. In summer, hiking and mountain biking trails offer breathtaking views of the surrounding landscapes. Additionally, many hotels provide opportunities for relaxing spa treatments or indulging in gourmet meals prepared by renowned chefs.
Are there any luxury hotels with panoramic views of the mountains?
Yes! There are several luxury hotels that offer panoramic views of the majestic mountains in the Austrian Alps. One such hotel is The Chedi Andermatt located in Andermatt. Its sleek design and floor-to-ceiling windows allow guests to soak up stunning vistas from both their rooms and public areas like restaurants or lounges.
Which luxury hotel offers exceptional fine dining options?
If you're looking for exceptional fine dining experiences during your stay at a luxury hotel in the Austrian Alps, consider booking a room at Hotel Gasthof Post Lech am Arlberg. This five-star property has not one but two Michelin-starred restaurants – Stüva and Postillion – where diners can savor exquisite culinary creations crafted by talented chefs using locally sourced ingredients.
What amenities can I expect at a luxury hotel in the Austrian Alps?
Luxury hotels in the Austrian Alps come with an array of amenities to make your stay truly memorable. Most offer spa facilities, such as saunas, steam rooms, and indoor/outdoor pools for relaxation after a day in the mountains. Additionally, you can expect high-quality bedding and luxurious toiletries in well-appointed rooms. Many hotels also provide concierge services to assist with any special requests or arrangements during your stay.
Popular Luxury Hotels destinations