Welcome, fellow explorers, to our delightful voyage into the realm of opulence and elegance. Today, we set our sights on the splendid city of Adelaide, nestled in the heartland of Australia. Prepare to be enraptured by a symphony of sophistication as we unveil the exquisite world of luxury accommodations that await you.
In this urban paradise, beset with grandeur at every turn, discerning travelers will find themselves captivated by an array of hotels that epitomize refinement and exclusivity. Adelaide stands as a testament to timeless beauty and cultural riches. Its alluring blend of history, artistry, and innovation serves as an enchanting backdrop for these lavish retreats that are sure to leave visitors breathless.
Indulge your senses in sumptuous surroundings where attention to detail reigns supreme. Here in this metropolis steeped in charm and allure, you will discover a cornucopia of extravagant havens designed to cater to even the most discerning tastes. From sleek contemporary designs adorned with avant-garde artworks to opulent Victorian-era establishments brimming with charm – Adelaide boasts a captivating tapestry of luxury hotels waiting to be explored.
So join us on this extraordinary excursion as we uncover the hidden gems scattered throughout Adelaide's magnificent landscape – each one more extraordinary than the last. Let us transport you into a world where comfort knows no bounds and hospitality is elevated to an art form. Step into a realm where luxurious indulgence meets unforgettable memories – welcome aboard our journey through Luxury Hotels in Adelaide!
Most Luxurious Hotels in Adelaide
InterContinental Adelaide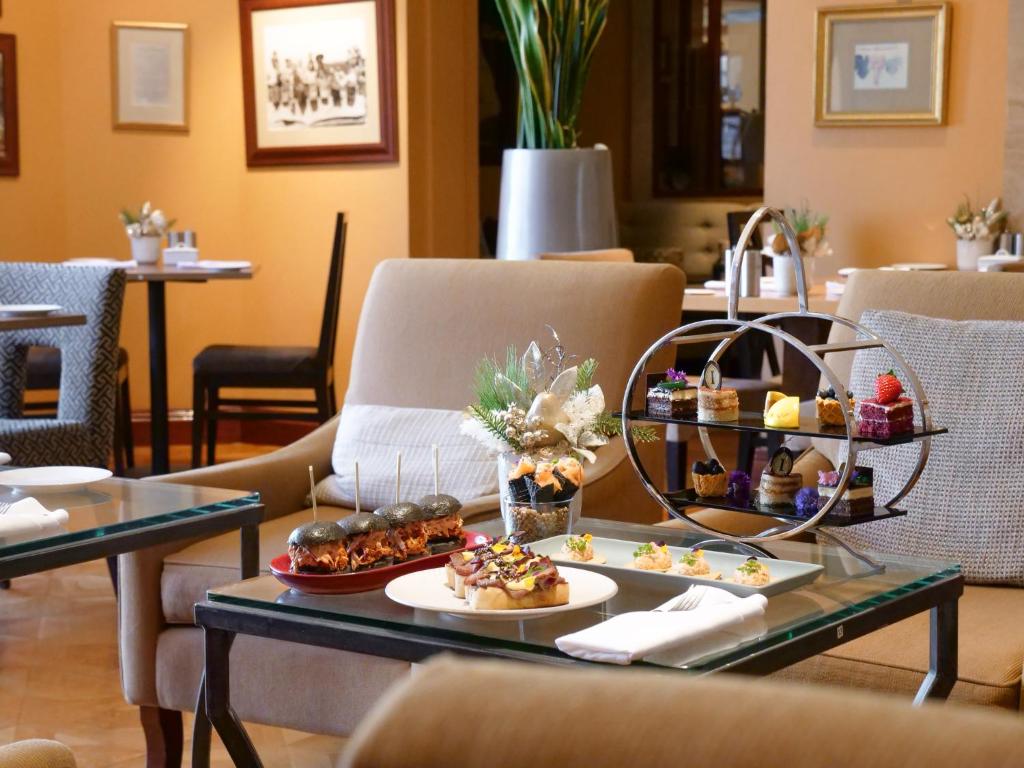 Located on the picturesque banks of the River Torrens, InterContinental Adelaide is a luxurious hotel that offers stunning city views from every room and suite. The hotel is conveniently situated next to the Adelaide Festival Centre, Adelaide Convention Centre, and Adelaide Casino. Guests can indulge in exquisite dining experiences at Riverside, the hotel's signature restaurant, or savor award-winning Japanese cuisine at Shiki. The Atrium Lounge provides an elegant ambiance for afternoon tea or evening cocktails while enjoying live entertainment on weekends. For ultimate comfort and convenience, Club InterContinental offers private lounge access to guests staying in club rooms. The 367 beautifully decorated rooms and suites feature spacious living areas with ergonomic workspaces and high-speed internet access. The bathrooms are equally impressive with separate bathtubs and walk-in showers. Guests can stay active at the InterContinental Fitness Centre which includes a fully equipped gymnasium and a heated outdoor pool. With its prime location near fine dining establishments, bars, shopping outlets, popular attractions, and various cultural experiences of South Australia within walking distance, the hotel's concierge is always ready to assist guests in booking local activities and events.
– Prime riverfront location
– Stunning city views from every room
– Exquisite dining options including Riverside and Shiki
– Elegant atmosphere with live entertainment at Atrium Lounge
– Access to Club InterContinental for exclusive privileges
Oaks Glenelg Plaza Pier Suites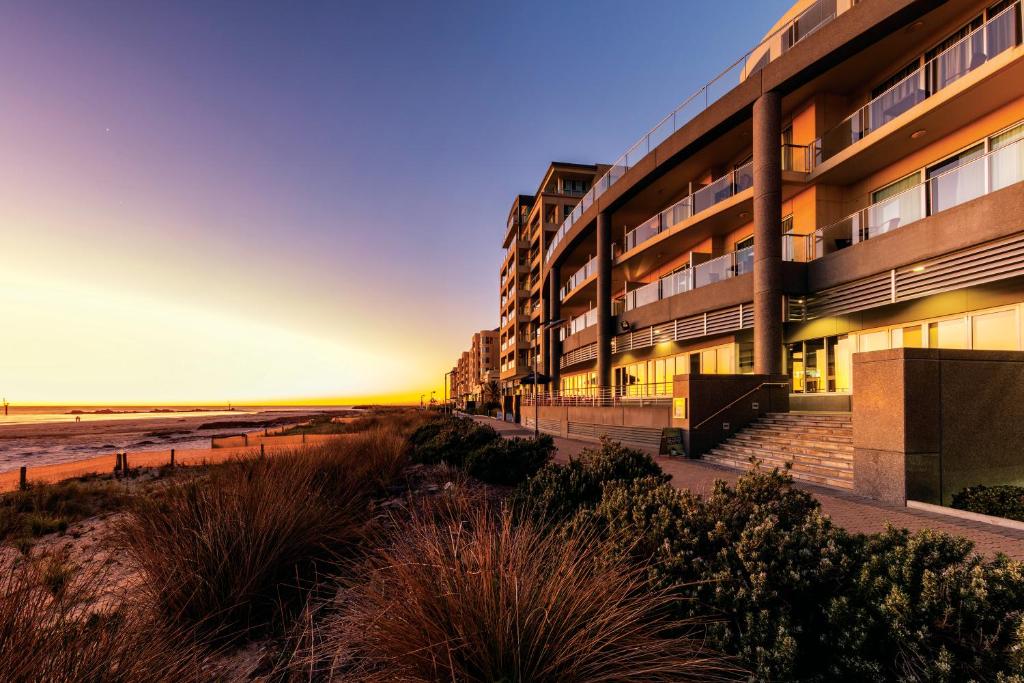 Located on the beachfront in Glenelg, the award-winning Oaks Glenelg Plaza Pier Suites offers beautifully appointed accommodation with picturesque ocean views. This apartment hotel features an indoor swimming pool, a fitness center, and a range of amenities to ensure a luxurious stay. The air-conditioned accommodations include a refrigerator and cable TV, with most apartments boasting fully equipped designer kitchens, laundry facilities, and private balconies overlooking either the ocean or park. Guests can enjoy dining at the hotel's two bars and three café restaurants that offer fantastic ocean views. Additional services include valet laundry service and tour booking facilities. With its convenient location just a 30-minute tram ride from Adelaide city center, guests have easy access to all that the city has to offer. Holdfast Marina is located only 100 meters away while Glenelg's Jetty Road shopping precinct is just 500 meters from the complex.
– Stunning beachfront location
– Panoramic ocean views
– Spacious and well-appointed apartments
– Indoor swimming pool and fitness center
– Convenient access to Adelaide city center
The Franklin Boutique Hotel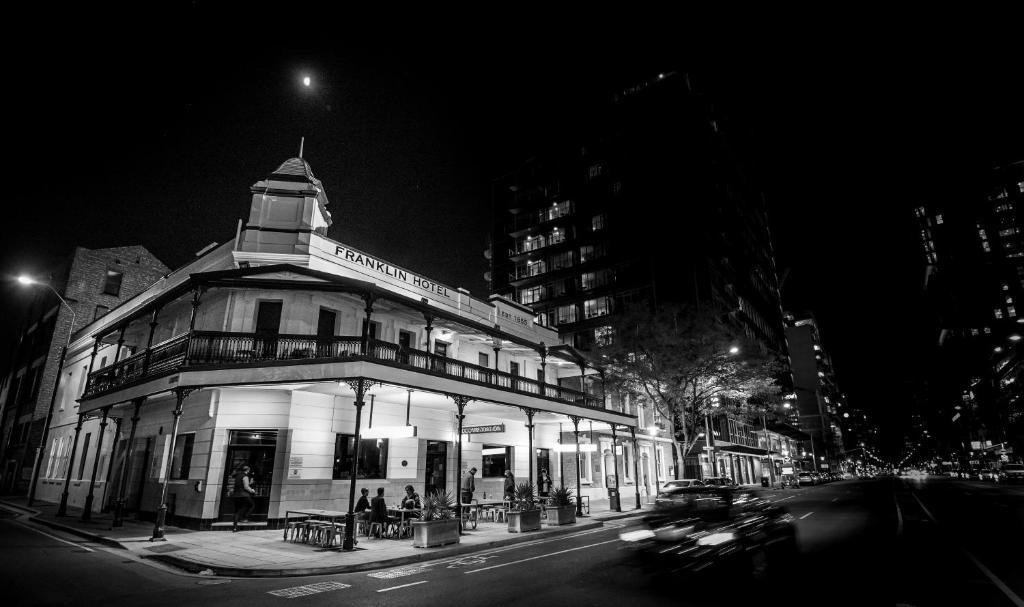 The Franklin Boutique Hotel, established in 1855, offers a unique blend of a beautiful pub downstairs and a small boutique hotel upstairs. Located in the heart of Adelaide, this hotel provides guests with free Wi-Fi, a bar, and a restaurant. Upon arrival, guests can indulge in complimentary snacks in their rooms while enjoying amenities such as smart TVs and Nespresso coffee machines. The kitchen downstairs serves up an array of delicious pub classics and modern Australian dishes to satisfy any craving. With original artworks from local artists adorning the walls and modern furnishings throughout, each room provides a comfortable and stylish retreat. The Franklin Hotel is conveniently situated across the road from the bus terminal and is just minutes away from shopping at Rundle Mall as well as popular attractions like the Art Gallery of South Australia and Adelaide Zoo.
Pros:
– Unique combination of pub and boutique hotel
– Complimentary snacks upon arrival
– Stylish rooms with modern amenities
– Convenient location close to transportation hubs
– Proximity to popular shopping areas and attractions
Other places to stay in Adelaide
Luxury Hotels in Downtown Adelaide
Downtown Adelaide boasts a splendid array of luxurious accommodations, where discerning travelers can indulge in unparalleled comfort and opulence. These exquisite hotels seamlessly blend contemporary elegance with classic charm, creating a captivating ambiance that leaves guests enchanted. With impeccable service and attention to detail, these downtown establishments offer an oasis of tranquility amidst the bustling cityscape. From lavish suites adorned with plush furnishings to breathtaking views of the city skyline, every aspect of these luxury hotels is meticulously curated to ensure an extraordinary stay. Whether guests seek relaxation at the spa, savor gourmet cuisine in refined restaurants, or simply bask in the sophisticated surroundings, downtown Adelaide's luxury hotels epitomize indulgence at its finest
Atura Adelaide Airport
Located just a short walk from the domestic and international check-in areas of Adelaide Airport, Atura Adelaide Airport is a modern 4-star hotel that offers convenience and comfort to its guests. The hotel features a range of amenities including a 24-hour reception, free WiFi, a fitness centre, business centre, and the renowned Rydges Dream Beds. Each of the contemporary rooms spread across seven floors comes with a desk, small lounge area, full minibar, climate-controlled air-conditioning, and a 49-inch LCD TV. Guests can enjoy delicious meals or relax with cocktails at Hangar Bar & Grill, the on-site restaurant. With its prime location built in 2018, Atura Adelaide Airport allows easy access to popular attractions such as the Adelaide Convention Centre and Victoria Square which are within 6 km distance. Additionally, guests will find themselves within close proximity to the Art Gallery of South Australia and Rundle Mall both situated just 7 km away.
– Direct walkway link to Adelaide Airport
– Free WiFi
– Fitness center
– Rydges signature Dream Beds
– On-site restaurant offering great dining options
Toms Court Hotel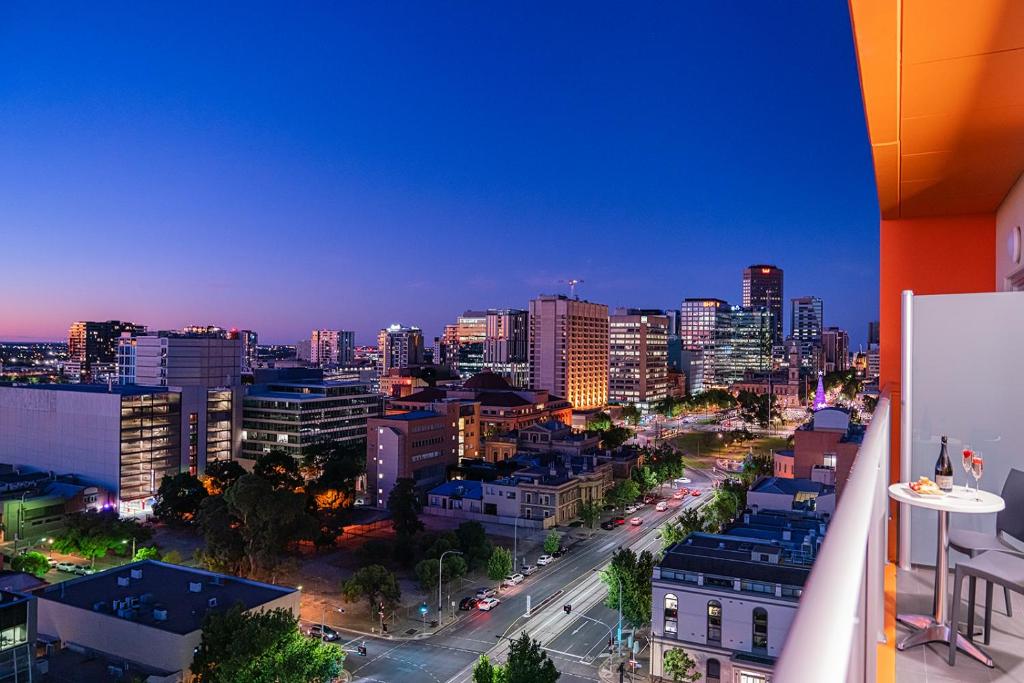 Toms Court Hotel, opened in September 2020, is a luxurious 4-star hotel ideally located in the heart of Adelaide. Situated close to Victoria Square and Rundle Mall, this modern hotel offers guests comfortable and stylish accommodation. The air-conditioned rooms are well-appointed with amenities such as a desk, coffee machine, fridge, microwave, safety deposit box, flat-screen TV, and a private bathroom with a shower. Some rooms also feature balconies or city views. Guests can enjoy free WiFi throughout their stay and have the option for private parking at an additional cost. With its convenient location, Toms Court Hotel is within walking distance of popular attractions like Beehive Corner Building and the Art Gallery of South Australia. Additionally, Adelaide Oval is just 2.1 km away while Adelaide Convention Centre is only 1.7 km from the property. For those arriving by plane, Adelaide Airport is conveniently situated just 6 km away.
– Newly opened luxury hotel in central Adelaide
– Well-equipped air-conditioned rooms with modern amenities
– Free WiFi available throughout the hotel
– Private parking option for guests
– Conveniently located near popular attractions and major landmarks
North Adelaide Heritage Cottages & Apartments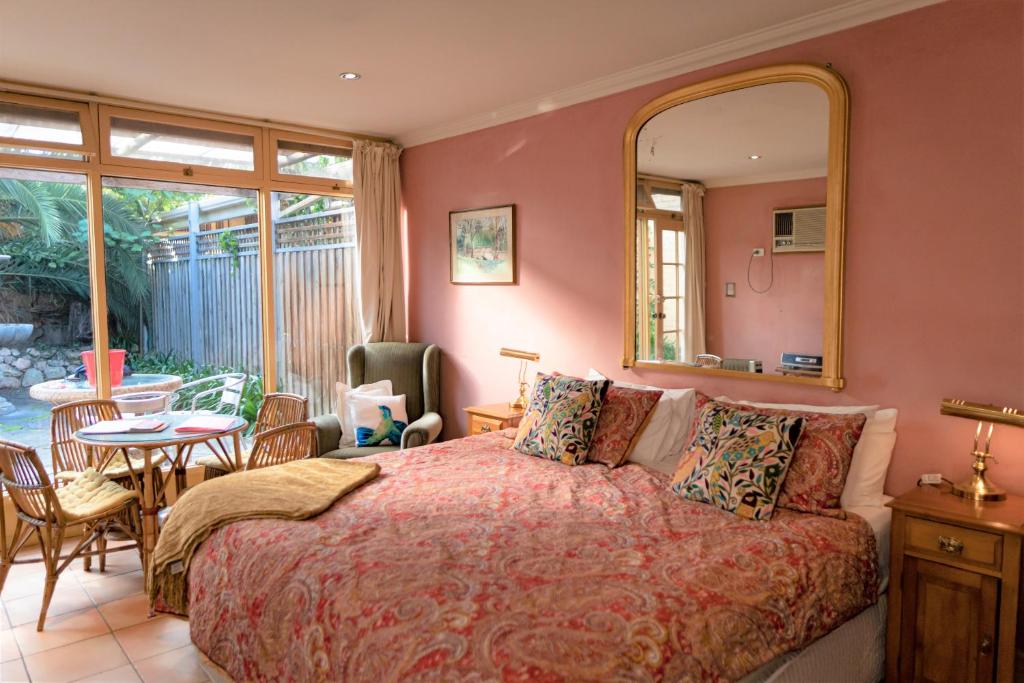 The North Adelaide Heritage Cottages & Apartments offer luxurious self-contained accommodation in various locations throughout Adelaide. Situated within a 10-minute walk from popular attractions such as the Adelaide Oval, the Adelaide Entertainment Center, and the Aquatic Center, this apartment hotel provides a convenient base for exploring the city. Each accommodation option comes with complimentary parking and a fully equipped kitchen, allowing guests to enjoy both convenience and freedom during their stay. Some units even feature indulgent spa baths for added relaxation. With nearby access to the free Connector Bus that runs every 15 minutes to Adelaide city, guests can easily explore all that this vibrant destination has to offer. Additionally, there are several restaurants within a short walking distance and room service is available from local eatery Beyond India. Guests can also enjoy laundry facilities and a separate lounge area with a flat-screen TV and DVD player in each apartment or cottage.
– Convenient location near popular attractions
– Fully equipped kitchens for self-catering options
– Luxurious spa baths (in select units)
– Nearby access to free Connector Bus for easy city exploration
– Room service available from local eateries
5 Star Luxury Hotels
5-star luxury hotels offer a world of opulence and indulgence, catering to the most discerning travelers seeking an unforgettable stay. These exquisite properties boast impeccable service, attention to detail, and stunning architecture that exudes elegance. From lavish suites adorned with plush furnishings to state-of-the-art facilities and amenities, every aspect is designed to provide an unparalleled experience. With gourmet dining options showcasing culinary artistry and wellness centers offering rejuvenating treatments, 5-star luxury hotels create a haven where guests can immerse themselves in ultimate comfort and sophistication.
Adelaide Rockford
Located in Adelaide, just a short distance from the Adelaide Convention Centre, Adelaide Rockford offers a range of amenities for guests to enjoy. The hotel features express check-in and check-out, non-smoking rooms, an outdoor swimming pool, free WiFi throughout the property, and a shared lounge. With family rooms available, as well as a sun terrace and concierge service, guests are sure to have a comfortable stay. The hotel also has a tour desk and luggage storage for added convenience. Each guest room is equipped with air conditioning, a flat-screen TV with satellite channels, fridge, kettle, shower, hairdryer and desk. Some rooms even include a kitchenette with dishwasher and stovetop. Guests can start their day with either continental or buffet breakfast options at the hotel's on-site dining area or enjoy snacks from the snack bar throughout the day. Additionally,some popular attractions nearby include Art Gallery of South Australia,Rundle Mall,and Beehive Corner Building making it ideal for those looking to explore the city.Wiht its close proximity to Adelaide Airport(5 km),Adelaide Rockford provides easy access for travelers visiting this vibrant city.
Pros:
– Convenient location near popular attractions
– Express check-in/check-out
– Outdoor swimming pool
– Free WiFi throughout the property
– Family-friendly accommodations
Marion Hotel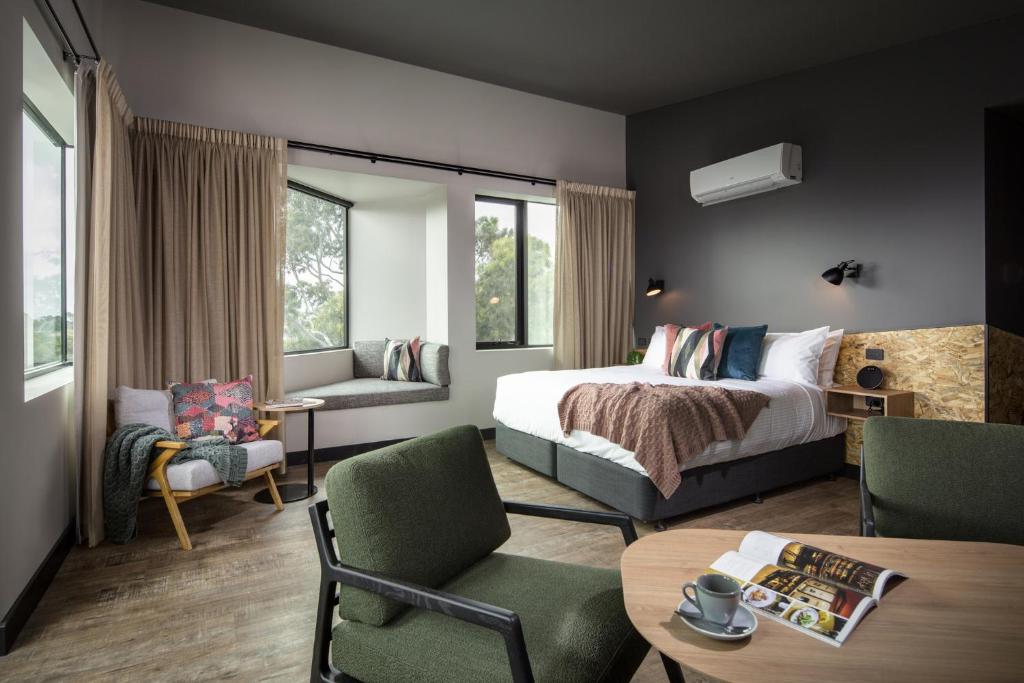 Located just a short drive from Marion Shopping Centre and within 20 minutes of Adelaide's city centre, the Marion Hotel offers a convenient and comfortable stay for guests. The hotel features an on-site bistro, three bars, and free parking, ensuring that guests have everything they need for a relaxing visit. With free WiFi available throughout the property, guests can stay connected during their stay. Each room is equipped with air conditioning, heating facilities, a refrigerator, work desk, and flat-screen TV. The en suite bathroom includes toiletries and a hairdryer. Guests can enjoy a delicious meal at the Garden Bistro which offers a variety of seafood, pasta, and steak options. For drinks or light meals, The Shed Bar is the perfect spot to relax and unwind. With its ideal location near Glenelg Beach and Flinders University and Medical Centre, as well as easy access to Adelaide Airport and other popular attractions like McLaren Vale and Kangaroo Island Sealink makes it an excellent choice for travelers looking to explore all that Adelaide has to offer.
Pros:
– Convenient location near shopping centre
– Free parking
– Free WiFi
– On-site bistro serving a variety of dishes
– Easy access to popular attractions
Luxurious Apartments Near City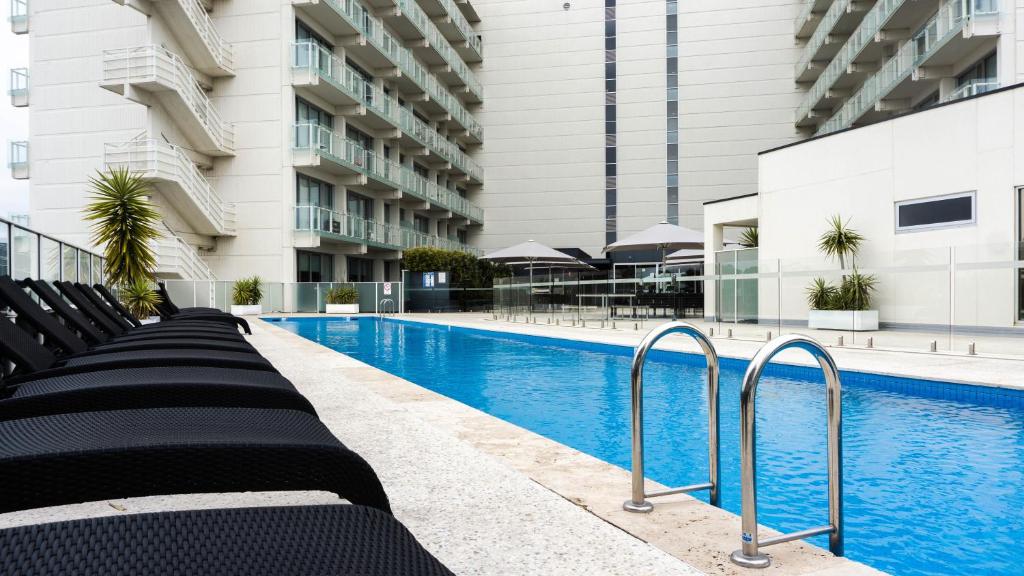 Luxurious Apartments Near City is an apartment hotel located in Adelaide, South Australia. The property is conveniently situated within 2.8 km of the Bicentennial Conservatory and offers free WiFi, BBQ facilities, a fitness centre, and complimentary private parking. Each apartment features a balcony, a cozy seating area, a flat-screen TV, a fully equipped kitchen with modern appliances such as a fridge and an oven, and a private bathroom with shower and free toiletries. Guests can enjoy nearby golfing or take advantage of the outdoor pool on-site. The aparthotel is just 10 km away from Adelaide Airport. Additionally, amenities like a dishwasher, microwave, stovetop, and kettle are provided for added convenience. Popular attractions such as Adelaide Botanic Garden (3.2 km) and Adelaide Oval (3.3 km) are also easily accessible from the accommodation.
– Convenient location near major attractions
– Free WiFi access throughout the property
– Fully equipped kitchens in each apartment
– Outdoor pool for relaxation and leisure activities
– Complimentary fitness centre for guests' use
Luxury Adelaide Hotels Information
| | |
| --- | --- |
| 🛎️ Luxury Hotels in Adelaide | 9 |
| 💵 Hotels Prices From | $280 |
| 💵 Highest price | $1696 |
| 🥇 Average Review Score | 8.4/10 |
| 🛏️ Average number of Rooms | 110 |
Top Luxury hotels in Adelaide
| | |
| --- | --- |
| The Franklin Boutique Hotel | 8.8/10 |
| Atura Adelaide Airport | 8.8/10 |
| Marion Hotel | 8.8/10 |
| North Adelaide Heritage Cottages & Apartments | 8.5/10 |
| Toms Court Hotel | 8.4/10 |
FAQ
What luxury hotels are available in Adelaide?
Adelaide offers a range of luxurious accommodations to choose from. Some popular options include the Mayfair Hotel, a five-star boutique hotel located in the heart of the city with elegant rooms and exceptional service. The InterContinental Adelaide is another top choice, offering stunning views of the River Torrens and spacious rooms with modern amenities. For those seeking a unique experience, The Playford Adelaide MGallery by Sofitel combines classic charm with contemporary luxury, featuring beautifully designed rooms and a renowned spa.
What amenities can I expect at luxury hotels in Adelaide?
Luxury hotels in Adelaide offer an array of premium amenities to ensure a memorable stay. Guests can enjoy features such as high-speed internet access, luxurious bedding, flat-screen TVs with cable channels, minibars stocked with premium beverages and snacks, fitness centers equipped with state-of-the-art equipment, relaxing spas or wellness centers, swimming pools for refreshing dips, concierge services for personalized assistance and dining options ranging from fine-dining restaurants to chic bars serving exotic cocktails.
Are there any luxury hotels near popular attractions in Adelaide?
Yes! Many luxury hotels in Adelaide are conveniently located near popular attractions. For example, if you are interested in exploring the cultural precinct of North Terrace which includes the Art Gallery of South Australia and State Library of South Australia among others attractions
What can I expect from the dining options at luxury hotels in Adelaide?
Adelaide's luxury hotels offer exquisite dining experiences to satisfy every palate. From sophisticated fine-dining restaurants specializing in local cuisine to trendy rooftop bars offering panoramic views accompanied by creative cocktails – these establishments have something for everyone. The Mayflower Restaurant at the Mayfair Hotel is a renowned fine-dining venue serving modern Australian cuisine with a focus on local produce. The Riverside Restaurant at InterContinental Adelaide offers a diverse menu featuring international flavors, while the rooftop bar 2KW provides a stylish setting to enjoy drinks and gourmet bites while taking in stunning views of the city.
What additional services are available at luxury hotels in Adelaide?
In addition to luxurious rooms and premium amenities, luxury hotels in Adelaide go above and beyond to provide exceptional services for their guests. These may include valet parking for convenience, 24-hour room service for those late-night cravings, airport transfers to ensure a seamless arrival and departure experience, laundry services to keep your wardrobe fresh during your stay, business centers equipped with meeting facilities for corporate travelers, and dedicated concierge staff who can assist with arranging tours or making reservations at top restaurants or popular attractions
Popular Most Luxurious hotel destinations