As a seasoned traveler, I have had the pleasure of staying in some of the most opulent and lavish 5-star hotels across the globe. However, there is something truly exceptional about indulging in the luxurious amenities and services at one of Victoria Canada's finest accommodations. From grandiose suites that overlook exquisite views to top-notch dining experiences and personalized service, these hotels promise to elevate your stay in this charming Canadian city.
Victoria Canada boasts an array of five-star establishments that cater to even the most discerning travelers. Whether you are visiting for business or leisure, these elegant hotels offer an unforgettable experience with their stunning architecture, stylish decor, and deluxe guest rooms equipped with modern conveniences such as high-speed internet access and flat-screen TVs. Additionally, many of these luxurious properties provide exclusive spa treatments that will rejuvenate your senses after a long day exploring all that Victoria has to offer.
Best Five Star Hotels in Victoria
Fairmont Empress Hotel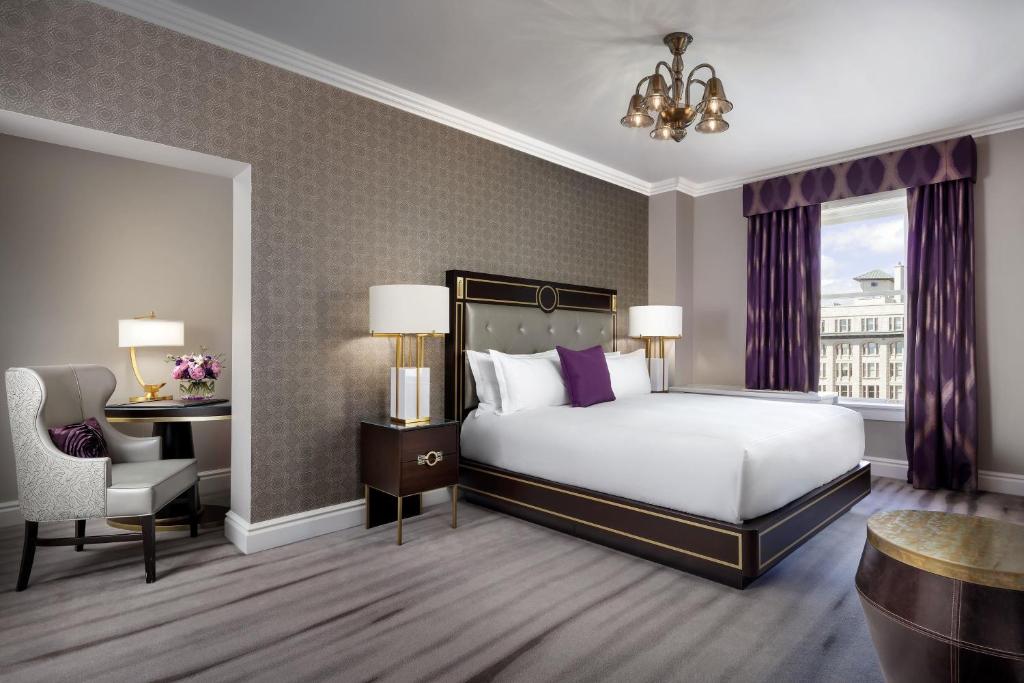 Fairmont Empress is a luxury hotel that overlooks the stunning Inner Harbour of Victoria. This historic hotel boasts Victorian architecture and stained glass ceiling in the lobby, along with several on-site restaurants and extensive spa treatments. Guests can enjoy a traditional afternoon tea with a view of the harbour, swim in an indoor pool, or relax at Willow Stream Spa that includes sauna, hot tub and fitness center. The elegantly decorated rooms boast plush seating areas, cable TV, in-room coffee makers, and windows that open out to beautiful views. Nearby attractions include Royal British Columbia Museum (5-minute walk) and Royal London Wax Museum (4-minute walk), while Maritime Museum of BC is less than 1 km away.
– Indoor pool
– Extensive spa treatments
– Traditional afternoon tea with a view
– Victorian architecture & stained glass ceiling
– Close proximity to nearby attractions
The Westin Bear Mountain Resort & Spa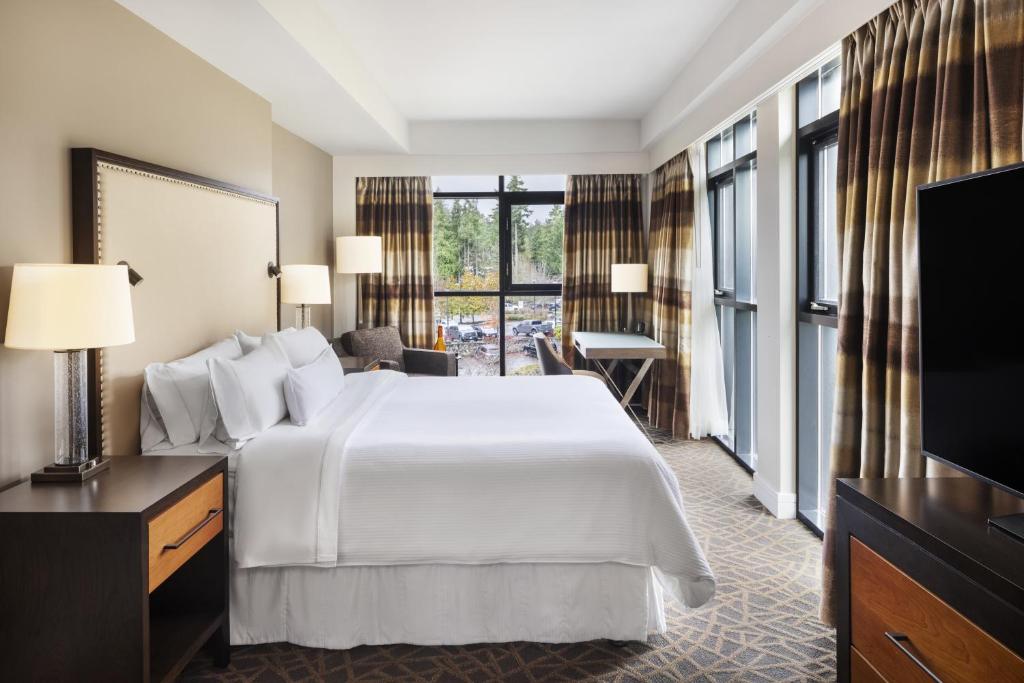 The Westin Bear Mountain Resort & Spa is a luxury hotel located in a picturesque natural environment surrounded by forests and mountains. It features an 18-hole golf course, full-service spa, and contemporary guestrooms equipped with fully equipped kitchenettes or kitchens, private balconies, signature Heavenly beds, DVD players, and high-speed internet access. The resort also boasts state-of-the-art fitness facilities and several dining options that include sushi, pub-fare, and west coast classics. Here are four short pros about the hotel:
– Scenic natural environment with breathtaking views
– Convenient location near Victoria city centre
– Fully equipped modern guestrooms with comfortable amenities
– State-of-the-art fitness facilities and variety of dining options
Other places to stay in Victoria
Victoria 5 star Hotels Information
| | |
| --- | --- |
| 🛎️ 5 star Hotels in Victoria | 2 |
| 💵 Hotels Prices From | $243 |
| 💵 Highest price | $1664 |
| 🥇 Average Review Score | 7.9/10 |
| 🛏️ Average number of Rooms | 227 |
Top 5 star hotels in Victoria
| | |
| --- | --- |
| Fairmont Empress Hotel | 8.2/10 |
| The Westin Bear Mountain Resort & Spa | 7.7/10 |
FAQ
What are some of the best luxury hotels in Victoria, Canada?
Victoria offers a range of luxury hotels that cater to different budgets and preferences. The Fairmont Empress is one of the most iconic and luxurious properties in Victoria. It features stunning architecture, elegantly appointed rooms, award-winning restaurants, a full-service spa, and breathtaking views of the harbor. Other notable luxury hotels include Magnolia Hotel & Spa, Delta Hotels by Marriott Victoria Ocean Pointe Resort, and Hotel Grand Pacific.
What amenities can I expect from a luxury hotel in Victoria?
Luxury hotels in Victoria offer a wide range of amenities designed to enhance your stay. These can include 24-hour room service, concierge services, valet parking, fine dining restaurants with world-class chefs at your disposal as well as rooftop spas or infinity pools that let you unwind after a long day exploring this beautiful city.
Can I find pet-friendly luxury hotels in Victoria?
Yes! Many high-end properties in this charming Canadian city welcome pets along with their owners. For example – The Magnolia Hotel & Spa allows one pet per room for an additional fee per night but has numerous facilities like walking areas nearby for doggies too!
Are there any special deals available for booking a luxury hotel in Victoria?
Many top-tier properties offer exclusive deals throughout the year that can help you get more out of your vacation budget. Some packages may include complimentary meals or spa treatments or even discounts on local attractions when you book directly through the hotel's website or third-party booking platforms such as Expedia.com.
What makes staying at a luxury hotel worth it for visitors to Victoria?
Staying at an upscale property enhances your overall travel experience by providing exceptional comfort and personalized service throughout your stay. With premium amenities like gourmet dining options featuring locally-sourced ingredients prepared by award-winning chefs coupled with access to onsite spas offering rejuvenating treatments designed to relax both body and mind. For those looking for something more – indulging in 5-star luxury experience might just be what you need to elevate your trip to Victoria, Canada!
Popular 5 Star Hotels destinations