Welcome to my latest guide on opulent accommodations in Nantucket, USA. If you're seeking pampering and indulgence, then Nantucket's selection of 5-star hotels will not disappoint. This charming island is a popular destination for those looking to escape the hustle and bustle of city life without having to sacrifice luxury.
Nestled by the picturesque shorelines, these lavish hotels are just a stone's throw away from some of the most beautiful beaches in America. You can expect top-notch amenities such as private beach access, world-class spas, fine dining restaurants showcasing fresh seafood from local waters. Whether you're traveling solo or with loved ones, there is something for everyone in Nantucket's high-end resorts. From elegantly designed suites offering breathtaking ocean views to magnificently landscaped gardens offering an oasis of tranquility – nothing has been overlooked when it comes to creating a truly unforgettable experience for guests at these exquisite properties.
Best Five Star Hotels in Nantucket
The Wauwinet Nantucket (Wauwinet)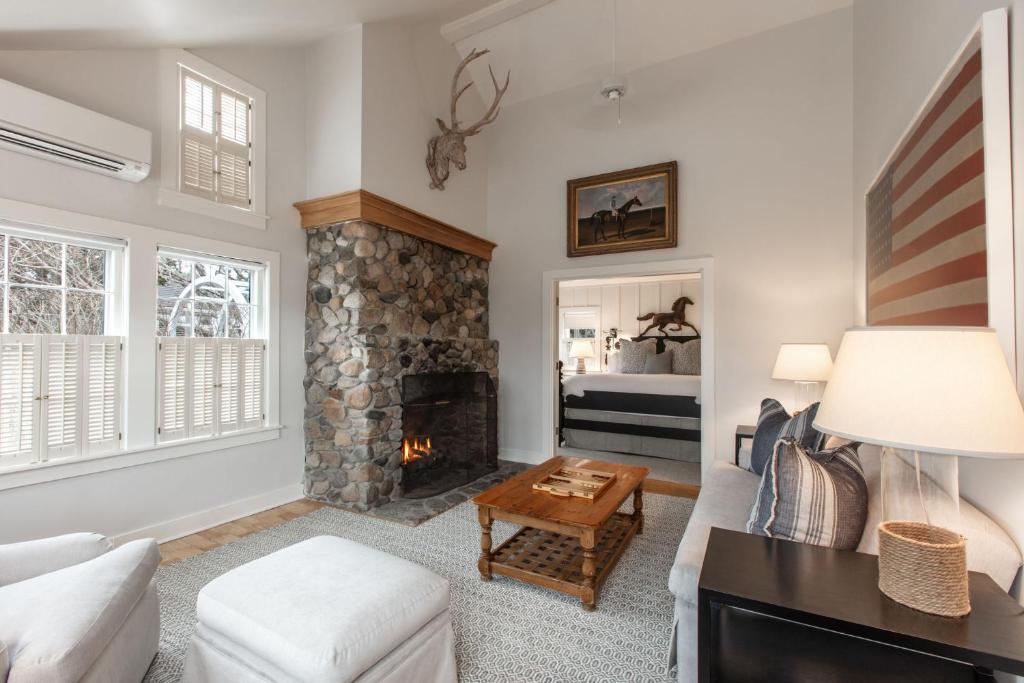 The Wauwinet Nantucket is a luxurious hotel located in Nantucket, featuring private beach access and on-site restaurant, Topper's Restaurant, which serves fine cuisine with stunning views of the Nantucket Bay. The hotel offers sailing and fishing opportunities for guests to explore the beautiful surroundings. Each guest room is decorated in bright colors and beach decor, offers free Wi-Fi access, iPod docking station and flat-screen TV with cable channels. Guests can relax on lounge chairs or visit tennis courts at the hotel. The Miacomet Golf Course and Brant Point Lighthouse are within driving distance from the property.
– Private beach access
– On-site restaurant serving fine cuisine
– Sailing and fishing opportunities offered
– Select rooms offer views of the Bay
– Al fresco dining available for lunch and dinner on Topper's Deck
White Elephant Hotel (Nantucket)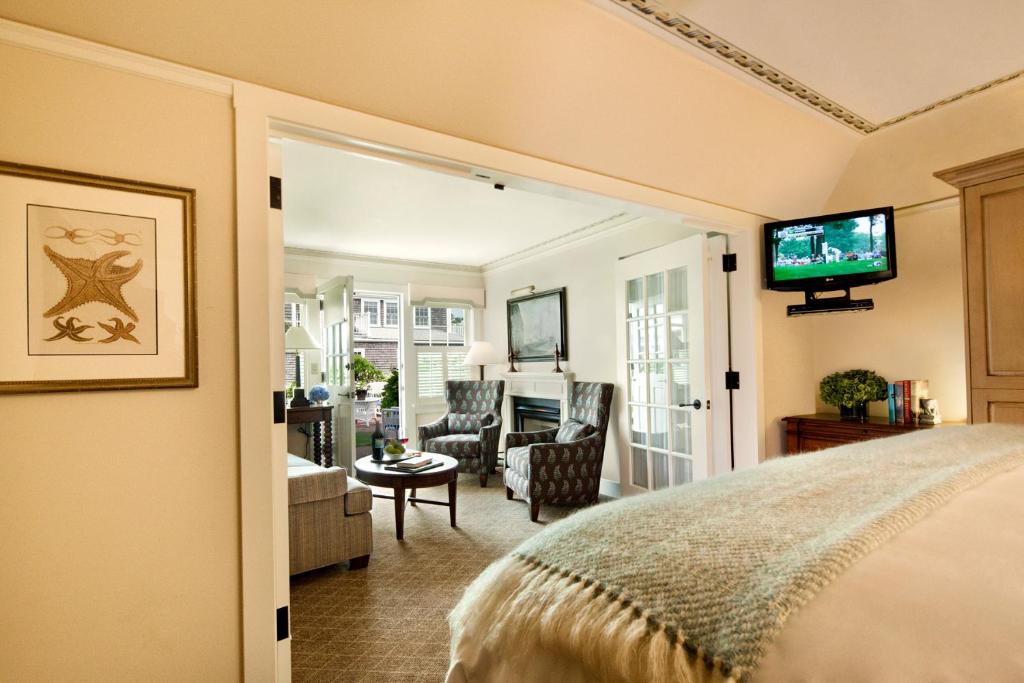 Located along the scenic waterfront of Nantucket Harbour, White Elephant Hotel is a luxurious hotel that offers guests with an unforgettable experience. The boutique shops and art galleries are within walking distance which makes it convenient for travelers to explore the area. Each guest room at White Elephant Hotel is furnished with cable TV, en suite bathroom facilities, and an iPod docking station. Guests can enjoy free WiFi services while staying at the hotel. Additionally, the on-site White Elephant Spa offers full-service spa treatments including massages. Brant Point Grill is a restaurant located in the hotel that serves signature steaks and seafood dishes either in their dining room or on their harbor-side terrace. For those interested in golfing, Miacomet Golf Course is 5.8 km away from Nantucket White Elephant while Jetties Beach can be reached by foot within 15 minutes.
– Scenic waterfront views
– On-site spa offering full-service spa treatments
– Boutique shops and art galleries nearby
– Free WiFi available throughout the hotel
– Signature steaks and seafood dishes served at Brant Point Grill
Blue Iris by Life House (Nantucket)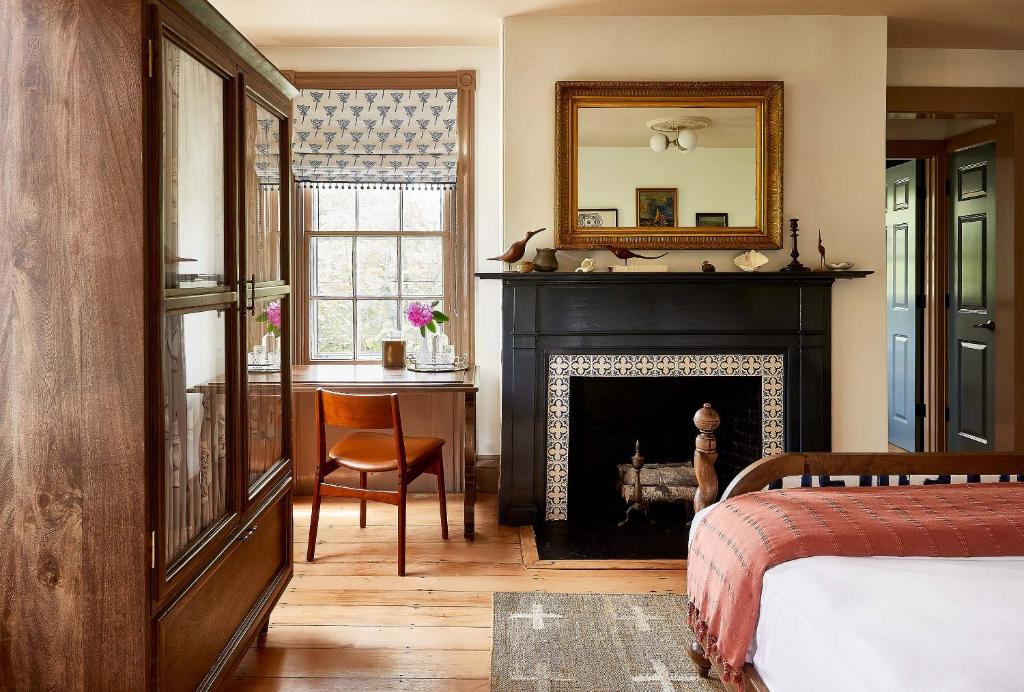 The Blue Iris by Life House is an Inn/Guest House located in Nantucket, situated in the heart of the city and offering private beach access. The guest rooms have traditional New England décor, en-suite bathrooms, cable TV, and free Wi-Fi. Select rooms feature outdoor patios for guests to unwind and relax. Visitors can enjoy a freshwater pool at the nearby beachside pool club along with free shuttle service. The daily breakfast served in their dining room comes complimentary with each stay. Figs by Todd English, The Summer House Restaurant, and The Summer House Beachside Bistro are among the many nearby restaurants for guests to explore as well as popular attractions such as Brant Point Lighthouse and Shearwater Excursions for whale watching.
– Private beach access
– Free Wi-Fi
– Complimentary breakfast included
– Freshwater pool available
– Nearby popular attractions such as Brant Point Lighthouse
Other places to stay in Nantucket
Luxury 5 Star Hotels in Nantucket
Nantucket has a wide range of luxury 5-star hotels, each offering unique experiences and services. From breathtaking ocean views to historic elegance, guests can expect impeccable attention to detail and exceptional amenities during their stay in this charming destination.
Jared Coffin House (Nantucket)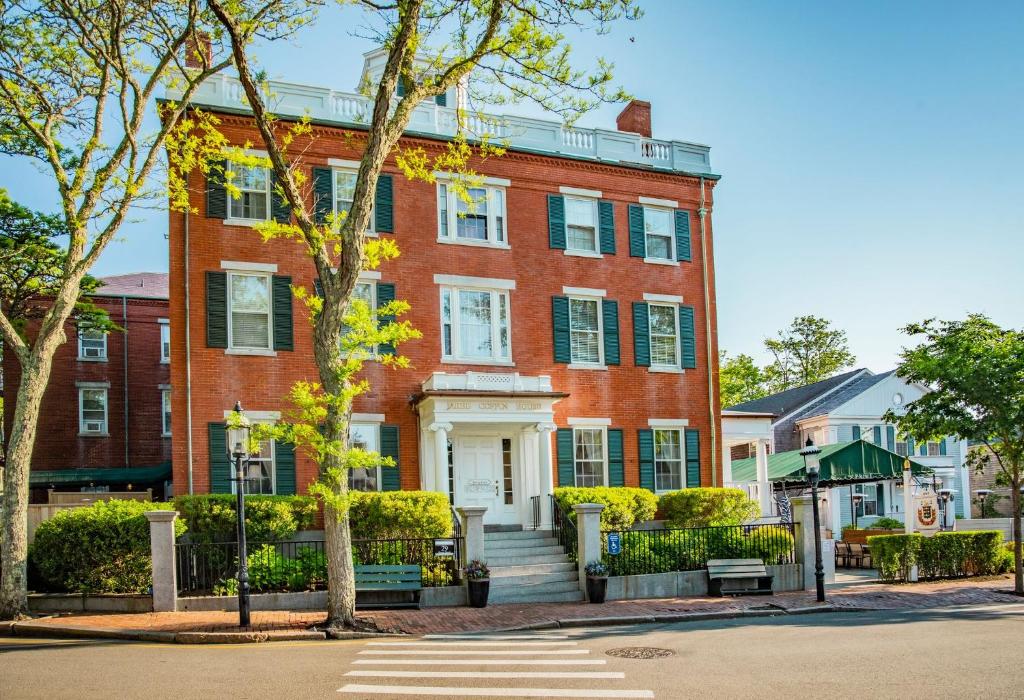 The Jared Coffin House is a historic inn and guest house located just a short walk away from Brant Point Beach, Nantucket Whaling Museum, and the Steamship Authority. The hotel's rooms are decorated with antique furnishings and soft classic colours, all equipped with a flat-screen cable TV, private bathroom, free Wi-Fi, air conditioning, and picturesque views of Nantucket town. The hotel also offers concierge services as well as 24-hour front desk assistance. Other nearby attractions include Miacomet Golf Club, which can be reached in a 10-minute drive.
– Excellent location for beachgoers
– Charming antique decor
– Helpful concierge services
– Comfortable air-conditioned rooms
– Close proximity to popular tourist attractions
The Nantucket Hotel & Resort (Nantucket)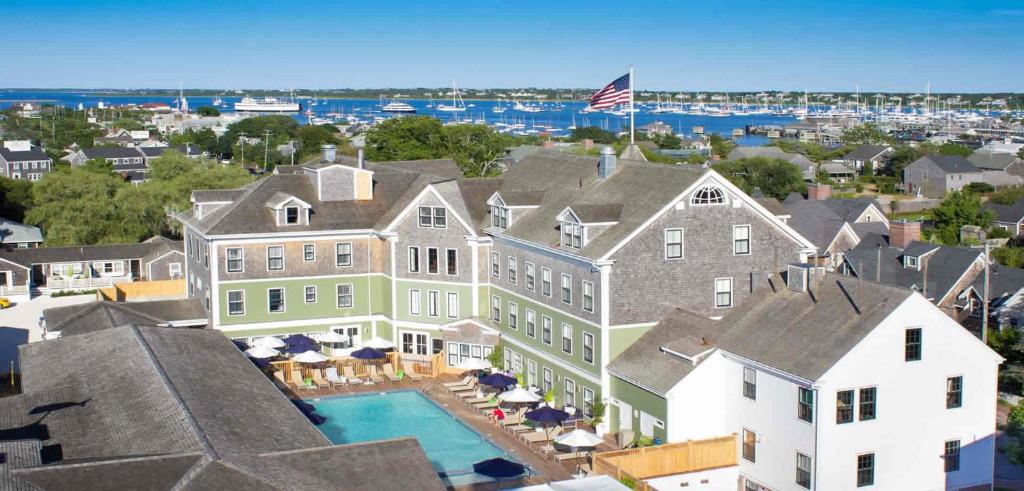 Located in the heart of downtown Nantucket, The Nantucket Hotel & Resort is an ideal destination for those looking to enjoy everything the island has to offer. Just a short walk from beaches, ferries, restaurants and boutique shops, this luxury hotel offers guests a range of amenities including two seasonal heated outdoor swimming pools, a health club and spa, children's program and an on-site restaurant. Breeze not only features indoor and terrace service with fire pits but also seasonal live music on its porch. With a variety of room options available ranging from hotel rooms to 1-4 bedroom suites and cottages that boast ocean or harbor views – some even come with kitchenettes! All rooms feature cable TV, air conditioning as well as free Wi-Fi. On top of all that there's also an outdoor hot tub plus concierge services which will help make sure your stay is truly unforgettable.
Pros:
– Convenient location in downtown Nantucket
– Two heated outdoor swimming pools
– On-site restaurant
Union Street Inn (Nantucket)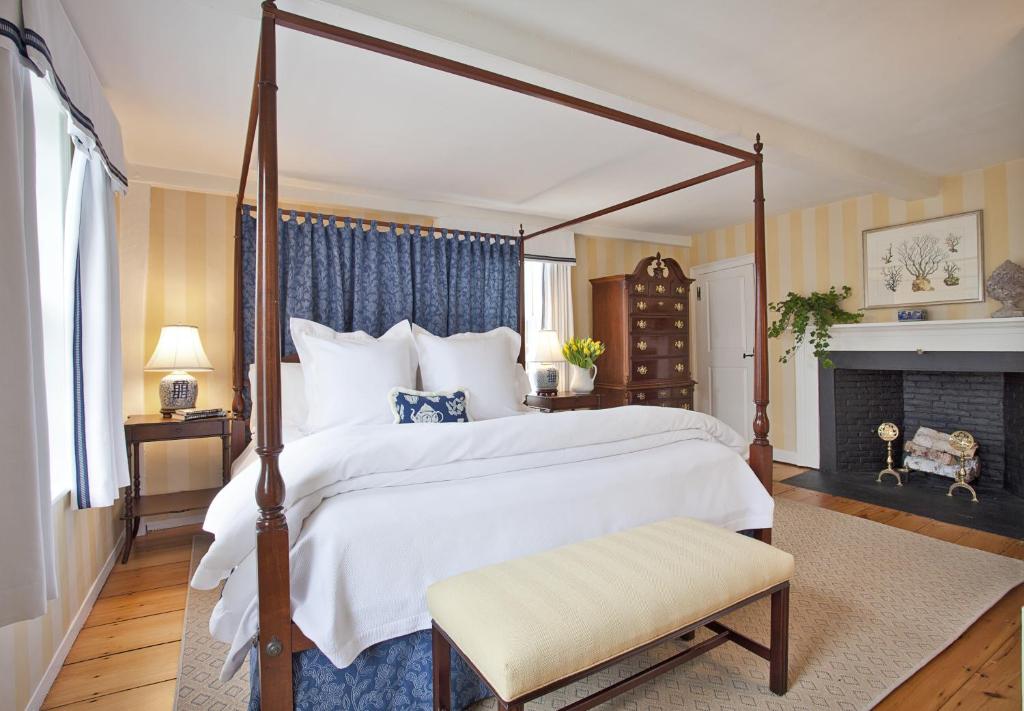 Located in the heart of Nantucket, Union Street Inn is a charming boutique bed and breakfast featuring 12 designer rooms with private bathrooms, outfitted with Frette linens, Malin and Goetz bath amenities, and complimentary WiFi. Guests can enjoy daily full breakfast served either on the patio or in their room. The inn also has a library and offers bicycle rentals for guests to explore the island's sights. Short pros:
– Central location near shops, restaurants, and ferries
– Complimentary delicious breakfast served daily
– Luxurious amenities including Frette linens and Malin and Goetz bath products
– Library on site for guests to relax and unwind
– Bike rental available to explore Nantucket's scenic surroundings
Nantucket 5 star Hotels Information
| | |
| --- | --- |
| 🛎️ 5 star Hotels in Nantucket | 6 |
| 💵 Hotels Prices From | $235 |
| 💵 Highest price | $1619 |
| 🥇 Average Review Score | 9.2/10 |
| 🛏️ Average number of Rooms | 41 |
Top 5 star hotels in Nantucket
| | |
| --- | --- |
| Union Street Inn (Nantucket) | 9.7/10 |
| The Wauwinet Nantucket (Wauwinet) | 9.3/10 |
| The Nantucket Hotel & Resort (Nantucket) | 9.2/10 |
| White Elephant Hotel (Nantucket) | 9/10 |
| Blue Iris by Life House (Nantucket) | 8.9/10 |
FAQ
What are some of the top luxury hotels in Nantucket?
Nantucket Island is known for its luxurious accommodations and beautiful scenery. Some of the best luxury hotels on the island include The Wauwinet, The White Elephant, and The Jared Coffin House. Each of these hotels offers top-notch amenities such as spa services, fine dining options and ocean views that will make your stay truly unforgettable.
What is the price range for a luxury hotel in Nantucket?
Luxury hotels in Nantucket tend to be quite expensive due to their high-end features and prime location. Rates can range from $500 to over $1000 per night during peak season depending on the chosen hotel, room type and time of year. However, off-season rates may offer more affordable deals.
What kind of amenities can I expect at a luxury hotel in Nantucket?
Luxury hotels in Nantucket provide many lavish amenities such as fitness centers, spas, fine dining restaurants with local cuisine options featuring fresh seafood or farm-to-table ingredients. Other amenities you might find include outdoor pools or hot tubs with ocean views, private beaches or access to nearby beaches with lounge chairs and umbrellas available for guests.
Is it necessary to rent a car when staying at a luxury hotel in Nantucket?
Not necessarily! Most luxury hotels offer shuttle service to popular destinations on the island including downtown shops & restaurants or popular beaches like Surfside Beach or Jetties Beach. Bicycles are also available for rent at many locations which makes getting around easy without having to worry about parking constraints.
What activities are available near luxury hotels in Nantucket?
Nantucket Island offers numerous fun-filled activities throughout each season ranging from paddleboarding along harbor frontage areas like Jetties Beach where kayaks can also be rented if interested! Or visitors could take advantage of whale watching tours just off shore from Brant Point or take a historic walking tour of the charming downtown area. For those interested, there are also plenty of opportunities to go fishing or sailing on the open sea.
Popular 5 Star Hotels destinations