Welcome to our latest feature on opulent accommodations in the city of Inverness, located in the north of Scotland. As a connoisseur of high-end lodging, I have curated a list of 5-star hotels that are sure to impress even the most discerning traveler. Whether you're seeking majestic views or indulgent amenities, these luxurious properties offer something for everyone.
From historic Victorian mansions to contemporary urban retreats, Inverness boasts an array of lavish hotels that cater to every taste. Each hotel on this list has been handpicked for its impeccable service, refined decor, and exceptional facilities. So sit back and prepare to be transported into a world of sophistication and elegance as we explore some of the finest luxury accommodations in Inverness.
Best Five Star Hotels in Inverness
Rocpool Reserve Hotel & Restaurant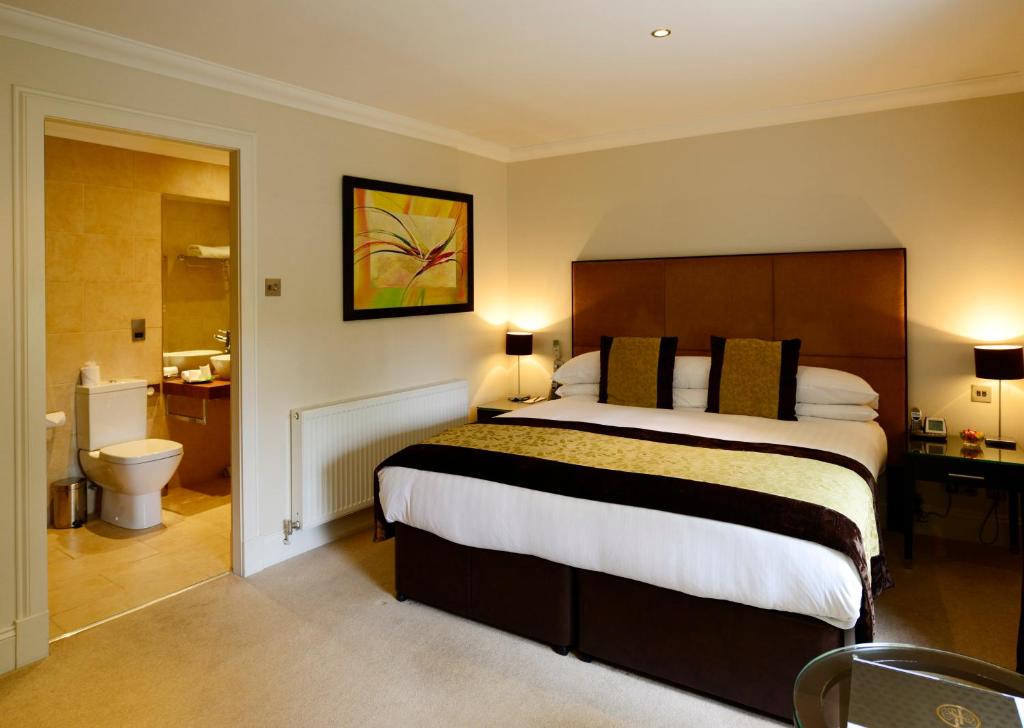 Rocpool Reserve Hotel & Restaurant is a luxurious, award-winning boutique hotel located in the heart of Inverness. The hotel offers modern and original designed rooms with large flat-screen TVs, DVD/CD players, Egyptian cotton linen, and velvet bathrobes. Rocpool Reserve Hotel & Restaurant is the only 5-star hotel in Inverness and has won numerous awards such as Conde Nast Johansens Most Excellent UK City Hotel in 2008 and 2010. Guests can enjoy amenities like iPod docks, double showers, outdoor hot tubs, private balconies and split-level rooms. The location is perfect for exploring local attractions as it's within walking distance to the High Street and Inverness Castle while also being accessible to Inverness Airport, bus stations, and train stations.
– Award-winning luxury boutique hotel
– Convenient city center location
– Modern designed rooms with high-end amenities
– Exclusive hideaway with outdoor hot tubs available
– Within walking distance to local attractions
Ness Walk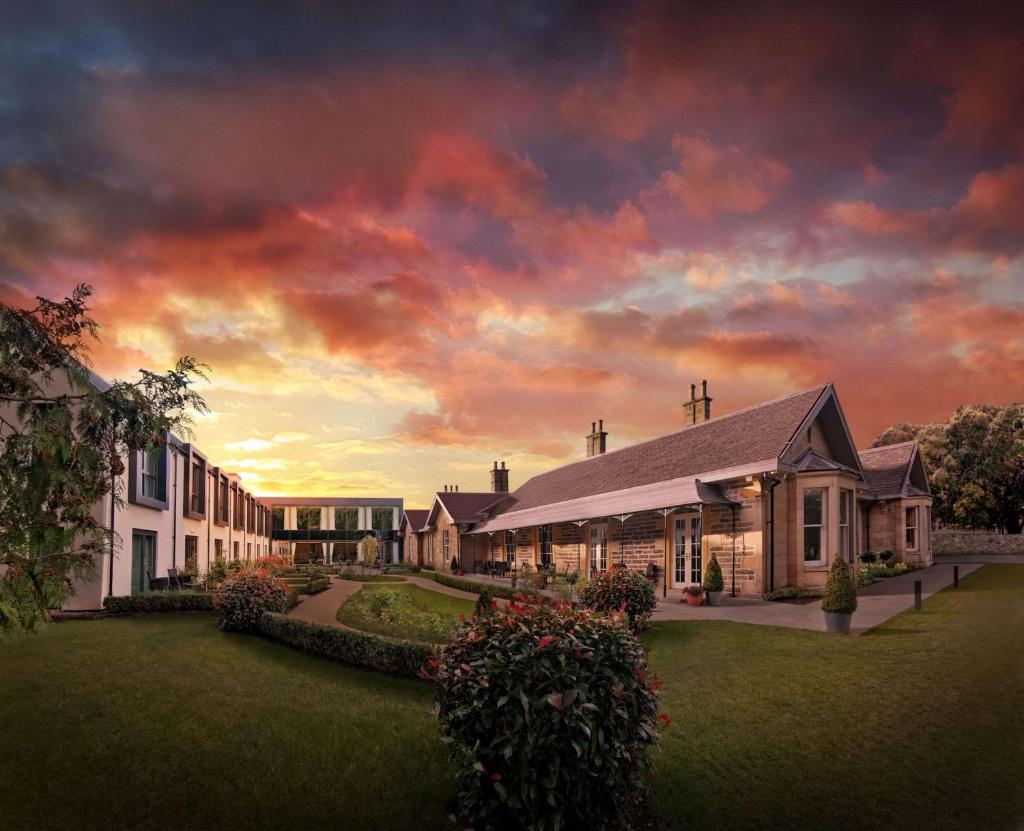 Ness Walk is a luxurious hotel located in Inverness that offers free WiFi, air-conditioned rooms, and a restaurant serving continental breakfast. The hotel features a terrace perfect for guests to relax and enjoy the scenic view of Inverness Castle. Each room at Ness Walk has a desk and a private bathroom with some offering patios. Guests can also enjoy watching their favorite TV shows on flat-screen TVs with satellite channels. Additionally, the reception provides helpful advice on exploring the area. Some of the benefits of staying at Ness Walk include:
– Air-conditioned rooms with comfortable beds
– Free WiFi access throughout the property
– A restaurant on-site offering delicious meals
– Perfect location near some of Inverness' popular attractions
– Friendly staff willing to offer any assistance needed
Daviot Lodge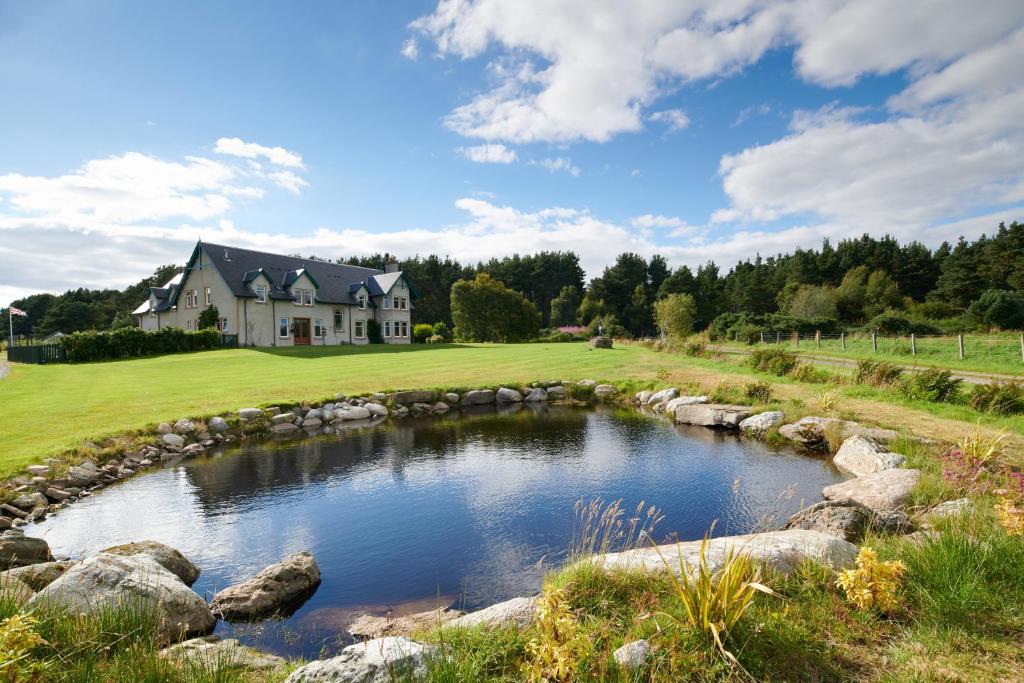 Daviot Lodge is an award-winning luxury bed and breakfast located in 80 acres of peaceful pasture land with stunning views down the River Nairn Valley to the Culloden Viaduct. With beautifully appointed rooms featuring king-size beds and en suite facilities, this non-smoking accommodation offers a full Scottish breakfast served in the spacious dining room with each guest party having their own well-spaced table. Other features include beautiful public rooms including one with an open fire on chilly days, deep comfortable sofas, and original artworks.
– Stunning views of River Nairn Valley
– Just 10 minutes drive from Inverness city centre
– Beautifully appointed rooms with king-size beds
– Spacious dining room for full Scottish breakfast
– Comfortable public lounges with open fireplaces.
Other places to stay in Inverness
Luxury 5 Star Hotels in Inverness
Luxury 5 star hotels in Inverness offer elegant and sophisticated accommodations with impeccable service. Guests can enjoy stunning views of the picturesque Scottish Highlands while indulging in luxurious amenities and world-class dining experiences.
Wee Ness Lodge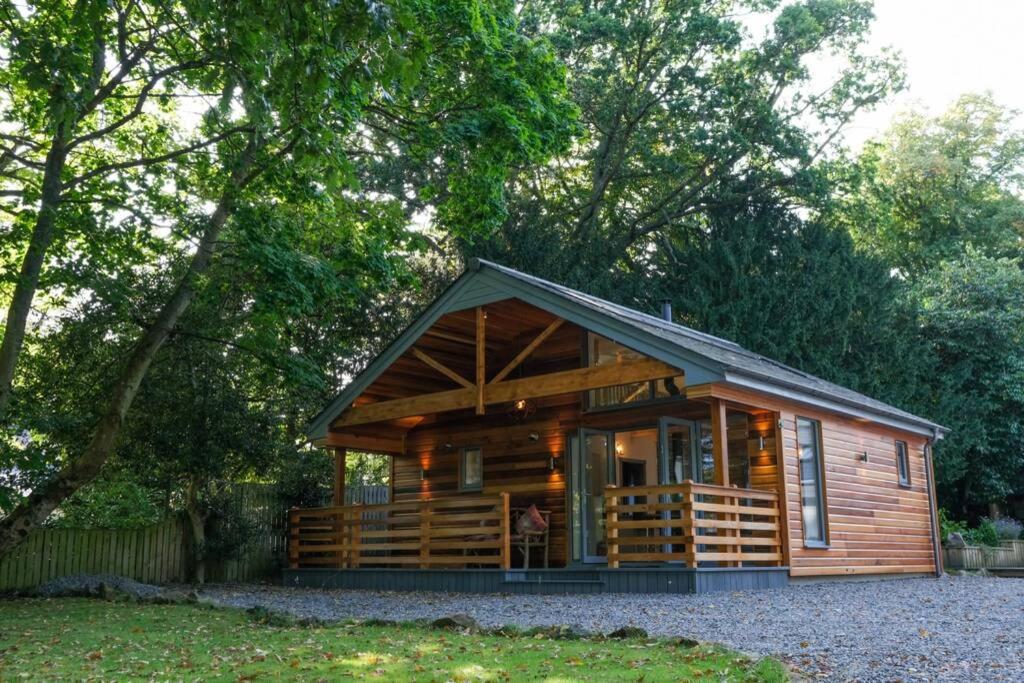 Wee Ness Lodge is a gorgeous holiday home located just 1.5km from Inverness Castle, surrounded by breathtaking river views and offering guests a chance to enjoy hiking, fishing and cycling in its vicinity. The lodge features a well-equipped kitchenette with fridge and dishwasher, flat-screen TV, balcony with city views, private parking area, towels and linens are provided. Guests also have access to the lodge's garden and terrace. Inverness Railway Station is located only 1.8 km from the property while University of the Highlands and Islands is located at a distance of 6.9km from it.
– Stunning river views
– Well-equipped kitchenette
– Private parking area
– Garden & Terrace access
– Close proximity to local attractions
Ness Lodge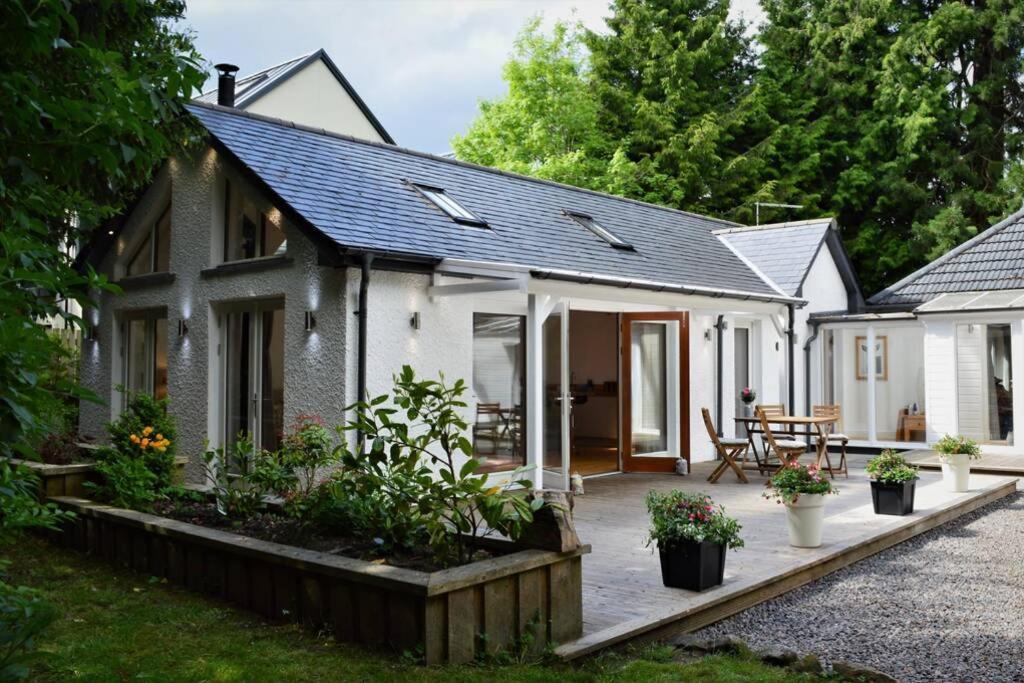 Inverness 5 star Hotels Information
| | |
| --- | --- |
| 🛎️ 5 star Hotels in Inverness | 5 |
| 💵 Hotels Prices From | $282 |
| 💵 Highest price | $1443 |
| 🥇 Average Review Score | 9.4/10 |
| 🛏️ Average number of Rooms | 11 |
Top 5 star hotels in Inverness
| | |
| --- | --- |
| Wee Ness Lodge | 9.9/10 |
| Ness Lodge | 9.8/10 |
| Daviot Lodge | 9.6/10 |
| Ness Walk | 9.2/10 |
| Rocpool Reserve Hotel & Restaurant | 8.6/10 |
FAQ
What are the best luxury hotels in Inverness?
Inverness, Scotland is home to a variety of luxurious accommodations for those looking to indulge in a bit of pampering. Among the top-rated luxury hotels in Inverness are Rocpool Reserve Hotel and Chez Roux Restaurant, The Kingsmills Hotel, and Ness Walk. These properties feature elegant decor and high-end amenities such as spa services, fine dining restaurants, and upscale rooms with fantastic views of the surrounding landscapes.
What is the price range for luxury hotels in Inverness?
The cost of luxury accommodation in Inverness varies depending on several factors such as location, amenities offered, and room size. On average, prices for luxury hotels range from 200 to 400 GBP per night. However, there are also more affordable options available that still provide excellent service and amenities while staying within budget.
What activities can I do during my stay at a luxury hotel in Inverness?
A stay at a luxury hotel in Inverness offers an array of activities that cater to various interests. For nature lovers, exploring the rugged beauty of Loch Ness or hiking through nearby forests can be quite fulfilling experiences. History buffs will enjoy learning about Scottish heritage with visits to iconic landmarks such as Culloden Battlefield or Urquhart Castle. Finally, foodies will love indulging their taste buds with fine dining at Michelin-starred restaurants or local pubs serving traditional Scottish cuisine.
Are there any all-inclusive luxury hotels in Inverness?
Yes! Several all-inclusive properties can be found throughout the city offering guests an elevated level of comfort without having to worry about additional costs during their stay. Some popular options include The Kingsmills Hotel and Achnagairn Estate – both providing unlimited access to on-site facilities like golf courses or spas alongside award-winning dining experiences featuring fresh local produce paired with premium wines from around the world.
What is the best time to book a luxury hotel in Inverness?
The best time to book a luxury hotel in Inverness depends on your preference and travel plans. Peak tourist season usually falls between June and August when the weather is at its warmest, but prices for accommodations tend to be higher, making it harder to find availability. Low season runs from November through February – offering lower rates and fewer tourists overall, but those who do visit will still be able to enjoy all of the amenities and activities that make Inverness such an incredible destination year-round.
Popular 5 Star Hotels destinations