Welcome to our guide on the best luxury hotels in Indiana! This state may not be the first place that comes to mind when thinking of luxury travel, but it certainly has its fair share of top-tier accommodations. From boutique hotels in bustling cities to sprawling resorts tucked away in tranquil countryside, Indiana offers a diverse selection of five-star experiences.
For those seeking an urban retreat, Indianapolis is home to some of the finest luxury hotels in the state. Indulge in gourmet dining and spa treatments at one of its upscale properties or take advantage of its vibrant cultural scene. If you're looking for a more secluded experience, consider booking your stay at one of Indiana's resort-style hotels where you can enjoy outdoor activities like golfing and hiking.
No matter what kind of luxury vacation you have planned for yourself, Indiana has plenty to offer. So sit back and let us guide you through our top picks for the most opulent hotels this state has to offer!
Best Five Star Hotels in Indiana
Conrad Indianapolis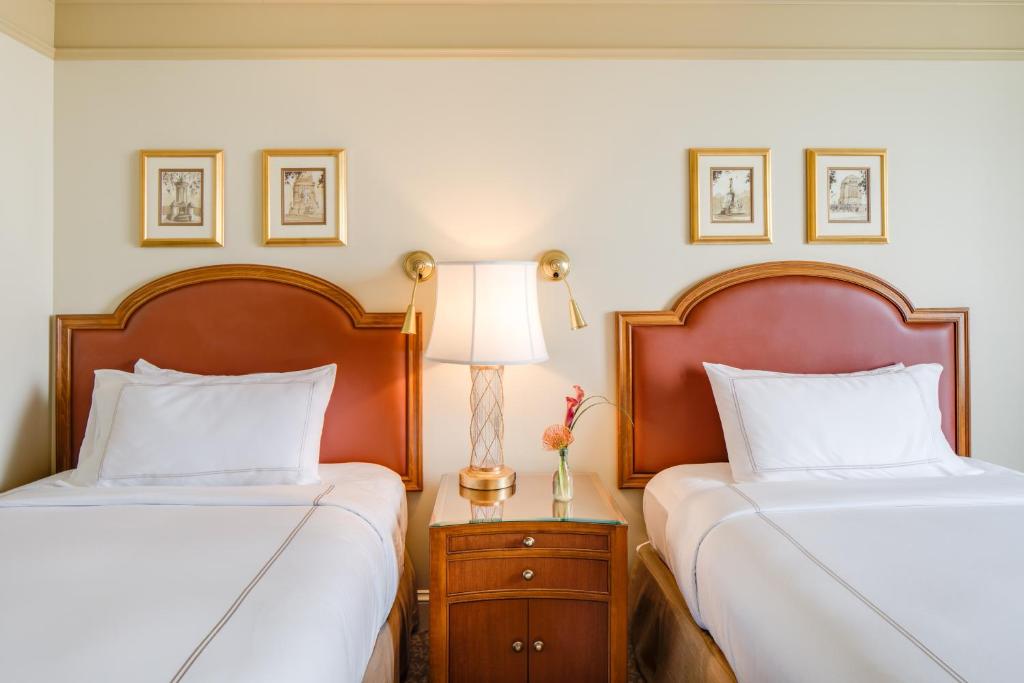 Conrad Indianapolis is a luxurious hotel situated in the heart of downtown Indianapolis. The hotel is linked to Circle Center Mall by a skybridge and offers guests spacious rooms, an Aveda-concept spa, and tastings wine bar. The lavish rooms feature 42-inch flat-screen cable TVs with HBO, marble-floored bathrooms including bathrobes, slippers and a TV built into the mirror. The hotel also provides local area transportation and concierge services for assistance with exploring the city. Moreover, Conrad Indianapolis has ten meeting areas available for business purposes in addition to its formal ballroom. Lastly, it is conveniently located on the Indianapolis Cultural Trail near Monument Circle and connected to the Indiana Convention Center.
– Skybridge connection to Circle Center Mall
– Spacious guest rooms with modern amenities
– Full-service Aveda-concept spa on property
– Ten meeting spaces available along with formal ballroom
– Convenient location connected to Indiana Convention Center
Harmony Tree Resorts inc (Nashville)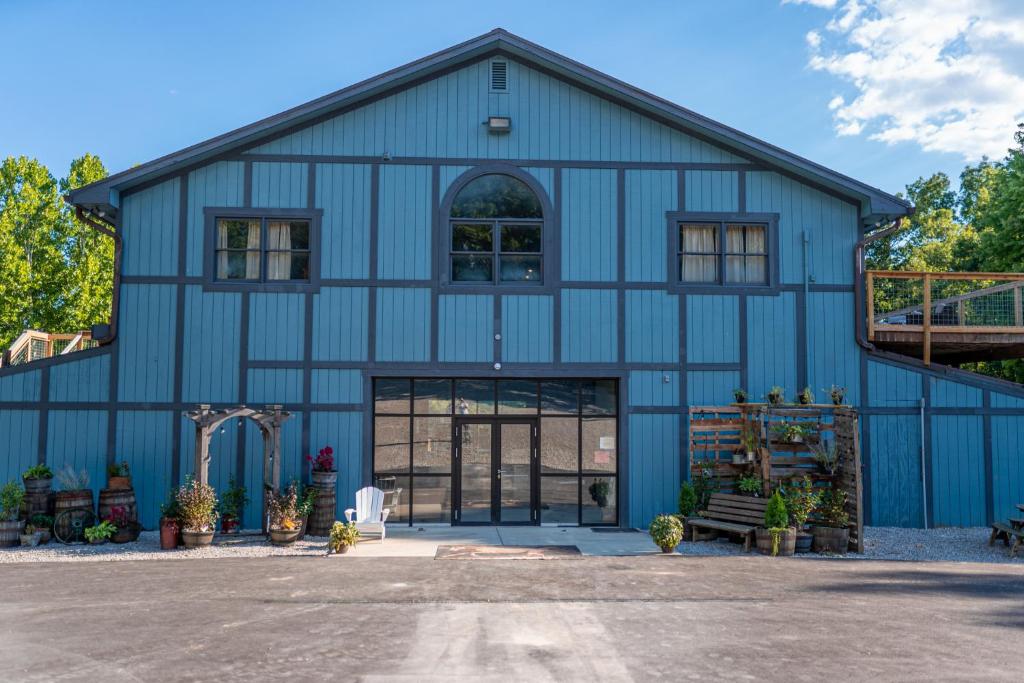 Harmony Tree Resorts Inc, a newly opened luxury hotel in Nashville, provides comfortable accommodation and modern amenities to ensure a luxurious stay for guests. The hotel is conveniently located 36 km from Indiana University and features a shared lounge, free private parking, an on-site restaurant and bar. Guests can enjoy evening entertainment and access to a tour desk during their stay. With Bloomington Monroe County Convention Center also just 37 km away from the hotel, it's an ideal location for business travel or leisurely getaways.
– Convenient location
– Free private parking
– On-site restaurant and bar
– Evening entertainment provided
– Access to tour desk
Aria Resort and Conference Center (LaPorte)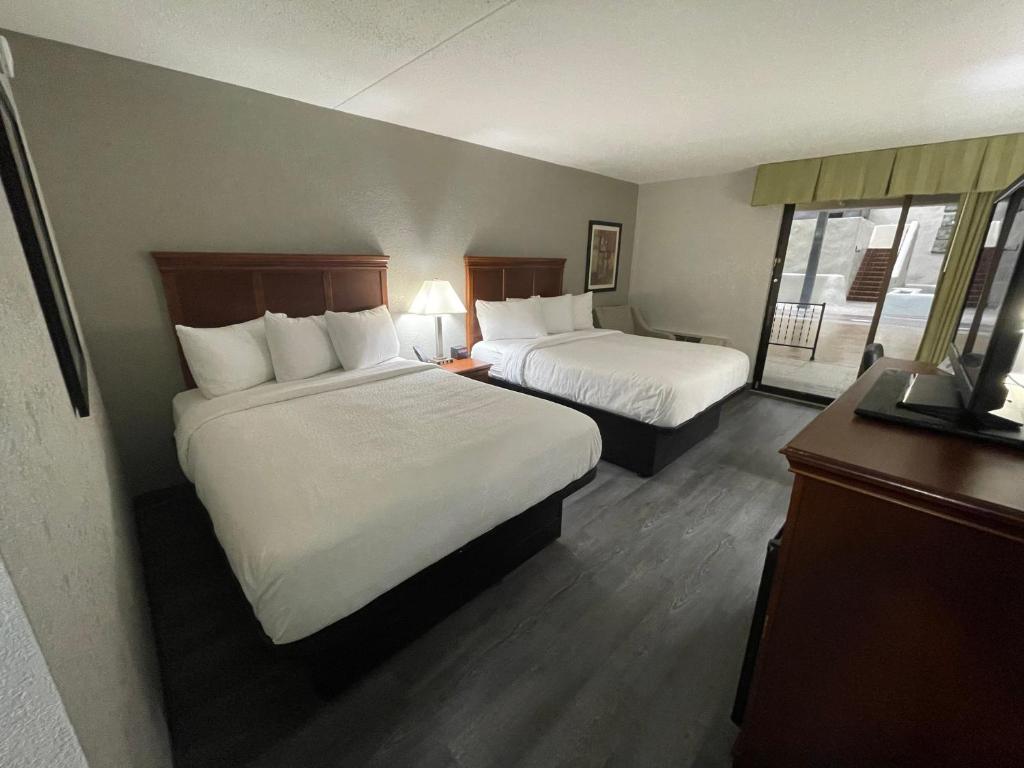 Aria Resort and Conference Center is a newly opened 5-star hotel in LaPorte, located just a short distance from Valparaiso University's Brauer Museum of Art. The hotel features an array of amenities including a fitness center, free private parking, a garden, and a restaurant. Guests can also enjoy the spa and wellness center with a sauna and hot tub, as well as indulge in continental breakfast options. Each room comes equipped with air conditioning, flat-screen TVs, private bathrooms fitted with baths and free toiletries. Some rooms even feature balconies for spectacular views.
– Convenient location near various attractions
– Luxurious amenities such as spa and fitness center
– High-quality dining options available on-site
– Spacious rooms with modern furnishings
– Complimentary continental breakfast for guests
Other places to stay in Indiana
Indiana 5 star Hotels Information
| | |
| --- | --- |
| 🛎️ 5 star Hotels in Indiana | 3 |
| 💵 Hotels Prices From | $183 |
| 💵 Highest price | $987 |
| 🥇 Average Review Score | 7.4/10 |
| 🛏️ Average number of Rooms | 103 |
Top 5 star hotels in Indiana
| | |
| --- | --- |
| Conrad Indianapolis | 8.7/10 |
| Harmony Tree Resorts inc (Nashville) | 7/10 |
| Aria Resort and Conference Center (LaPorte) | 6.6/10 |
FAQ
What are some of the best luxury hotels in Indiana?
If you're looking for luxurious accommodations in Indiana, there are several options to choose from. Some of the best luxury hotels in Indianapolis include The Conrad, The Alexander, and The Westin. These hotels offer top-notch amenities and services for guests looking to indulge in a luxurious stay.
What is the average price range for luxury hotels in Indiana?
The cost of luxury hotels in Indiana can vary depending on the location, time of year, and level of service offered. On average, you can expect to pay anywhere from $200 to $500 per night for a luxury hotel room. If you're looking for more exclusive accommodations or special packages, prices may be higher.
What kind of amenities can I expect at a luxury hotel in Indiana?
Luxury hotels in Indiana offer an array of amenities and services designed to make your stay as comfortable and enjoyable as possible. These may include spa facilities, fitness centers, fine dining restaurants, concierge services, valet parking, high-end furnishings and decor, plush bedding and linens, as well as tech-savvy features like smart TVs and high-speed internet access.
Are there any historic luxury hotels in Indiana worth visiting?
Yes! There are several historic properties that have been renovated into luxurious boutique or chain-brand hotels that are worth considering when visiting Indiana. For example: French Lick Resort is famous for hosting presidents since 1901 while Omni Severin Hotel dates back to 1913 with its distinct style combining history with modern conveniences.
Do Luxury Hotels provide transportation services around the city?
Many five-star Luxury Hotels offers chauffeur-driven cars or limousines upon request which provides pick up & drop off services within a limited radius (usually within 10 miles) around their premises so guests do not need to worry about getting around whilst enjoying their stay.
Popular 5 Star Hotels destinations