Welcome to the captivating city of Bangalore, where luxury and opulence meet at every turn. If you're seeking an unforgettable experience in India, look no further than the prestigious 5-star hotels that grace this vibrant metropolis. From exquisite accommodations to world-class amenities, Bangalore boasts an array of high-end establishments that are bound to leave even the most discerning traveler in awe.
Indulge your senses in the lap of extravagance as you step into these luxurious retreats. Immerse yourself in a world where elegance and sophistication reign supreme, offering a respite from the bustling city outside. Whether you're here for business or pleasure, these prestigious establishments cater to your every need with their impeccable service and attention to detail.
Prepare to be captivated by stunning architectural marvels that seamlessly blend traditional Indian aesthetics with modern design elements. Each hotel is a reflection of Bangalore's rich cultural heritage and contemporary charm. With plush furnishings, breathtaking views of the city skyline, and state-of-the-art facilities, these accommodations exude elegance from every corner.
From rejuvenating spa treatments that transport you into a realm of serenity to delectable culinary journeys curated by renowned chefs, there is no shortage of indulgence at these opulent havens. Unwind by sparkling swimming pools or sip on handcrafted cocktails at rooftop bars while admiring panoramic vistas. Every moment spent within the confines of these 5-star retreats promises nothing short of sheer bliss.
So whether you're visiting Bangalore for business or leisure, let us guide you through the realm of luxury as we unveil the finest 5-star hotels this enchanting city has to offer. Prepare for an exquisite experience that will create memories lasting a lifetime.
Best Five Star Hotels in Bangalore
Novotel Bengaluru Outer Ring Road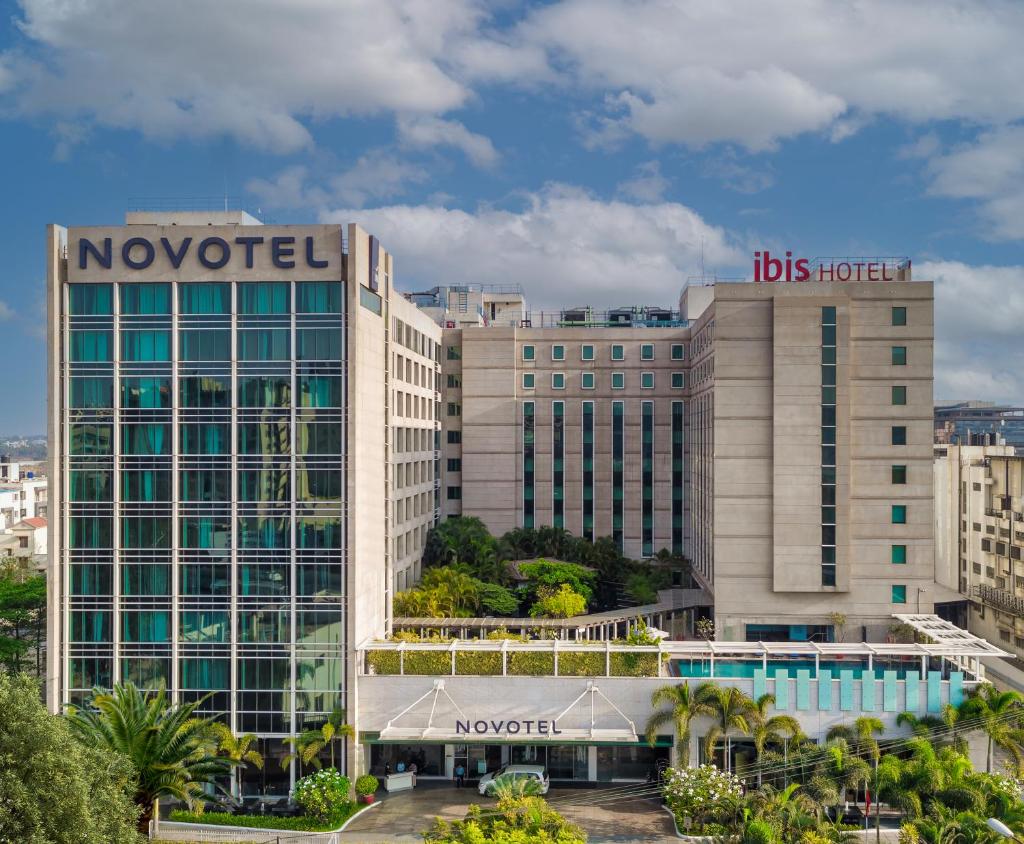 Novotel Bengaluru Outer Ring Road is a luxury hotel located in Marathahalli – Sarjapur Outer Ring Road. It offers a range of amenities such as a spa, outdoor pool, and a 24-hour gym. The modern rooms are equipped with flat-screen TVs and free Wi-Fi, and guests can also enjoy 24-hour room service. The hotel is conveniently situated near various IT parks and corporate hubs like Ecospace Business Park, Prestige Techpark, Cessna Business Park, and Salarpuria Techparks. The rooms are decorated in neutral colors and come with ironing facilities, an electric kettle, and a minibar. The bathrooms feature hot-water showers and toiletries. Novotel Bengaluru Outer Ring Road is approximately 10.6 km from Bangalore's city center and 18 km from Lalbagh Botanical Garden. Famous landmarks like Bangalore Palace and Chinnaswamy Stadium are also within easy reach at a distance of 20 km. Additionally, the hotel has an all-day restaurant called The Square that offers international cuisine, as well as a French lounge called Chez Nous which serves fresh coffee and innovative cocktails around the clock. Car rentals and day trips can be arranged with the concierge services provided by the hotel's 24-hour front desk staff who also offer currency exchange services along with daily newspapers for guests' convenience. Laundry and dry cleaning services are available as well.
– Outdoor pool
– Spa facilities
– Convenient location near IT parks
– Modern rooms with amenities
– All-day restaurant serving international cuisine
Taj MG Road Bengaluru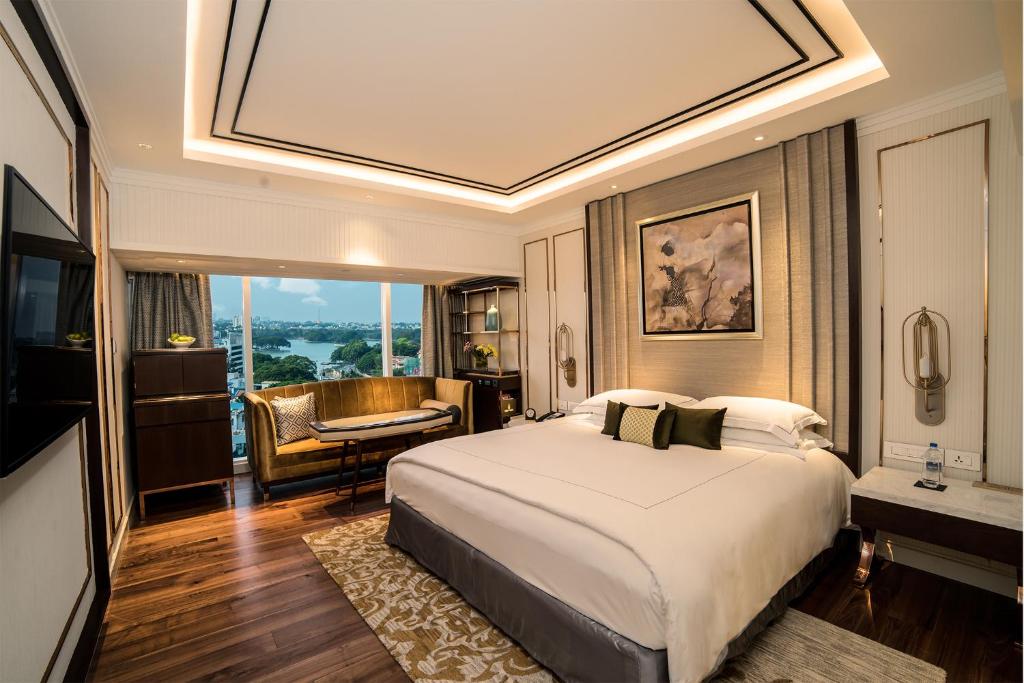 Taj MG Road Bengaluru is a luxury hotel located in the heart of Bangalore's bustling business and entertainment district. Within a short distance from the Government Museum, this hotel offers guests a prime location to explore the city. The highlight of this property is its outdoor pool and spa, where guests can relax on the comfortable lounge chairs or indulge in rejuvenating treatments. The hotel also features a well-equipped fitness center for those looking to stay active during their stay. Each spacious room at Taj MG Road Bengaluru is exquisitely furnished with luxurious amenities, including fine beddings, flat-screen TVs, and tea/coffee makers. Guests will find ample work space, cozy living areas, and large bathrooms with bathtubs for ultimate comfort. To satisfy culinary cravings, there are several dining options available within the hotel premises. Memories of China serves its famous Peking Duck dish while The Trinity Square offers a variety of multi-cuisine delights. For those in need of an afternoon pick-me-up, Sugar & Spice is known for its excellent selection of teas and pastries.
– Prime location in Bangalore's business and entertainment area
– Outdoor pool for relaxation
– Well-equipped fitness center
– Luxurious rooms with spacious accommodations
– Multiple dining options offering diverse culinary experiences
Zuri Hospitality Pvt Ltd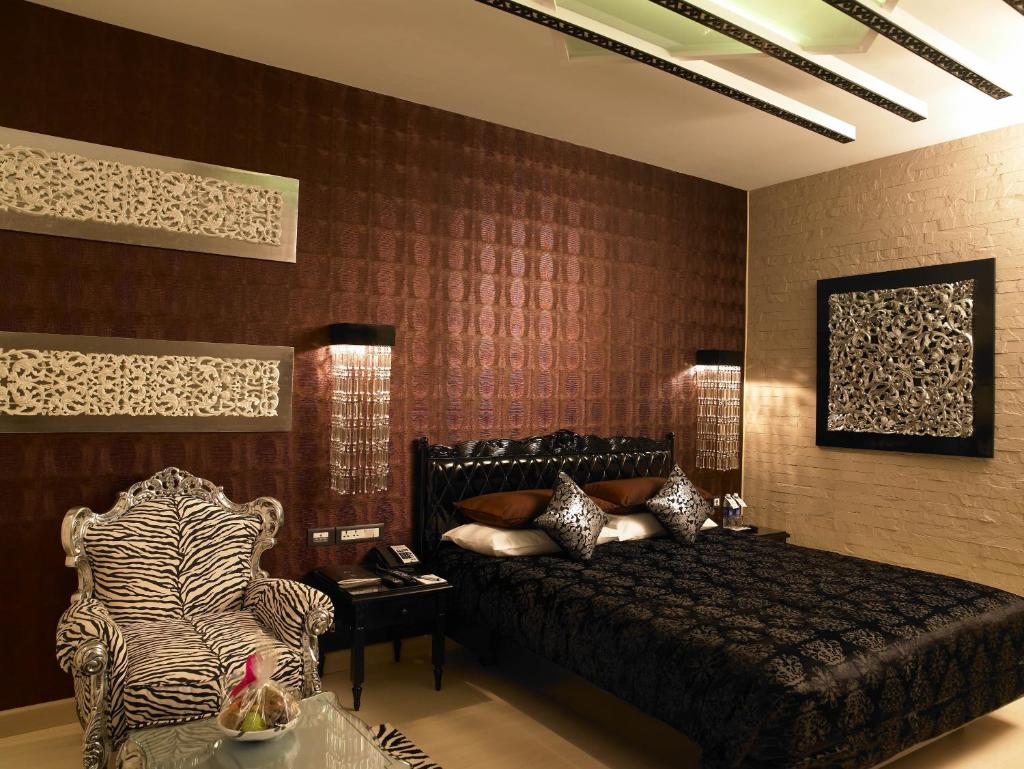 Located just 1 km from ITPL Road, Zuri Hospitality Pvt Ltd offers a luxurious stay with its five-star hospitality and chic design. Guests can indulge in the outdoor pool, pampering spa treatments, and workout at the fitness center. The hotel boasts several dining options including the rooftop Sake – Pan Asian Restaurant & Cigar Lounge, the stylish Bling Bar, and the pool-side Infinity Bar. Each guestroom comes with extra benefits like butler services and free chocolate platters. With free Wi-Fi, flat-screen TVs, DVD players, and personal safes, the stylish guestrooms provide all modern amenities. The hotel also features a 24-hour Karibu Restaurant serving popular dishes like Butter Chicken Masala and Incanto Italian Restaurant which specializes in Grilled Lobster with Garlic Butter Sauce. Other facilities include a business center, laundry services, tour desk for day trips and car rentals arrangements, as well as a 24-hour front desk for added convenience. With its proximity to Manipal Hospital (700 meters) and Narayana Hospital Whitefield (1.9 km), Zuri Hospitality Pvt Ltd is ideally located for both leisure travelers and those seeking medical care. Bangalore Metro Railway Station is just 9 km away while Bangalore Airport is approximately 30 km from the hotel.
– Outdoor pool available
– Stylish guestrooms with extra benefits
– Multiple dining options including rooftop restaurant
– Pampering spa treatments
– Well-equipped business center
Other places to stay in Bangalore
Luxury 5 Star Hotels in Bangalore
Luxury 5 star hotels in Bangalore offer unparalleled service and opulent accommodations for the discerning traveler. From exquisite interiors to world-class dining experiences, these hotels provide a lavish and indulgent stay that is sure to leave guests feeling pampered and rejuvenated.
Gokulam Grand Hotel & Spa Bangalore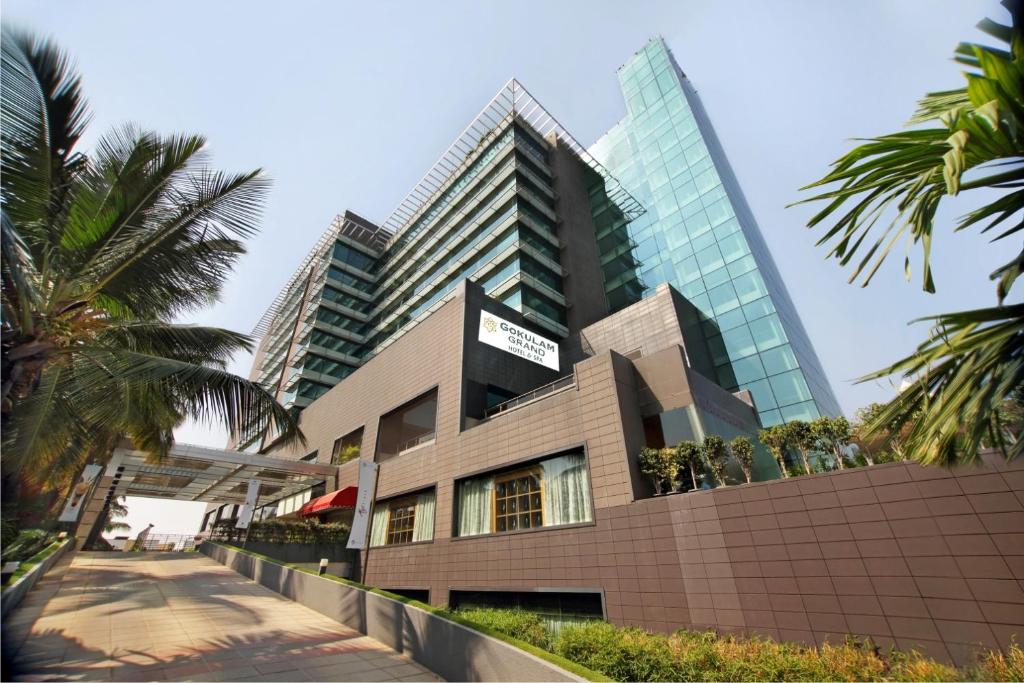 Gokulam Grand Hotel & Spa Bangalore is a luxury hotel located near the BEL Circle, just 2 km from Indian Institute of Science. The hotel offers a range of amenities including an outdoor pool, fitness centre, and spa where guests can enjoy relaxing sauna and massage sessions. The rooms feature modern designs with warm colors, large windows, and flat-screen TVs. Some rooms even have private terraces for guests to enjoy their meals. The hotel also has a business centre and tour desk for convenience. Guests can dine at the on-site restaurants which serve local and international cuisines including buffet options at My Place and fine Italian dining at Mezzaluna. The Obsidian Sports & Music Bar provides a unique dining experience with its 1920's design, as well as offering entertainment with a pool table and Foosball table. Overall, Gokulam Grand Hotel & Spa Bangalore provides a luxurious stay with its convenient location near popular attractions like Iskcon Temple and Bangalore Palace.
– Convenient location near popular attractions
– Outdoor pool and fitness center
– Spa facilities for relaxation
– Modern designed rooms with large windows
– On-site restaurants serving local and international cuisines
Lemon Tree Premier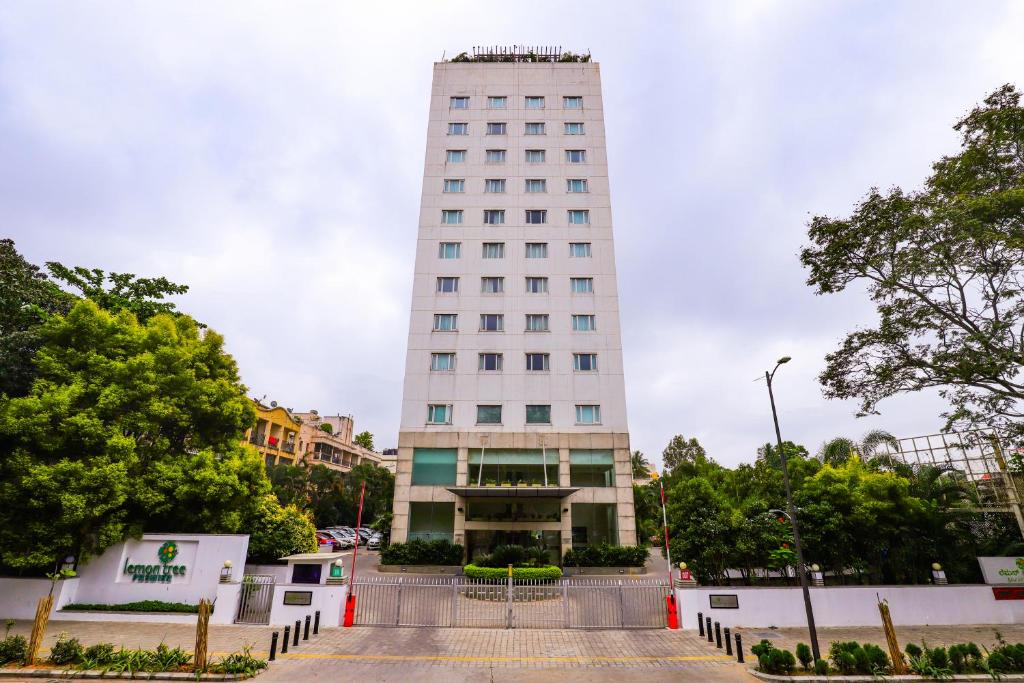 Located in the central business district of Bengaluru, Lemon Tree Premier is a luxury hotel that offers breathtaking views of the lake. Situated less than 1 km from Commercial Street and St. Mary's Basilica, this hotel is perfect for both business and leisure travelers. The hotel features a spa and rooftop swimming pool, providing guests with relaxation and rejuvenation options. With free parking available, guests can easily explore the city's attractions such as MG Road and Brigade Road, which are in close proximity to the property. The modern rooms are beautifully decorated with colorful artwork and equipped with amenities like a DVD player and flat-screen TV with cable channels. Guests can enjoy free Wi-Fi for 30 minutes per room while staying at this hotel. Other facilities include a fitness center, tour desk for sightseeing arrangements, currency exchange services, and a business center. When it comes to dining options, Citrus Café specializes in all-day international delights while Republic of Noodles serves delicious pan-Asian cuisine. Guests can also relax at Slounge bar which offers a variety of drinks.
Pros:
– Stunning lake view from the hotel
– Convenient location in Bengaluru's central business district
– Spa and rooftop swimming pool for relaxation
– Modern rooms with colorful decor
– Multiple dining options offering diverse cuisines
Greenpark Bengaluru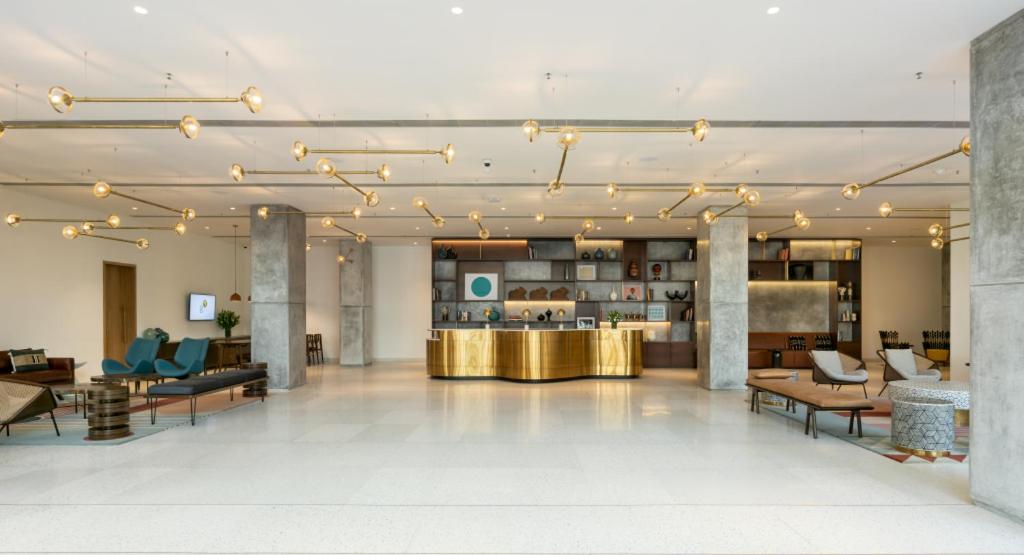 Greenpark Bengaluru is a newly opened 5-star luxury hotel located in Bangalore, just 5.5 km away from Forum Mall, Koramangala. This elegant hotel offers a range of excellent amenities including a fitness centre, free private parking, a restaurant, and a bar. Guests can enjoy the convenience of a concierge service and tour desk during their stay. The rooms are beautifully appointed with modern furnishings and feature air conditioning, a safety deposit box, and a flat-screen TV. Some rooms even offer a terrace for guests to relax and enjoy the views. Greenpark Bengaluru serves both buffet and continental breakfast options to start your day off right. For those looking to explore the city, Bull Temple is 8.3 km away, while Brigade Road is 8.5 km from the property. Kempegowda International Airport is the nearest airport at 41 km distance and guests can avail of the paid airport shuttle service provided by the hotel.
– Newly opened in March 2023
– Fitness center available for guests
– Free private parking on-site
– Buffet or continental breakfast options offered
– Convenient location for exploring Bangalore
Five Star Hotels in Downtown Bangalore
Downtown Bangalore offers a plethora of luxurious five-star hotels, boasting elegant accommodations and impeccable service. With prime locations and upscale features, these hotels provide an indulgent experience for discerning travelers.
S M Residency Hotel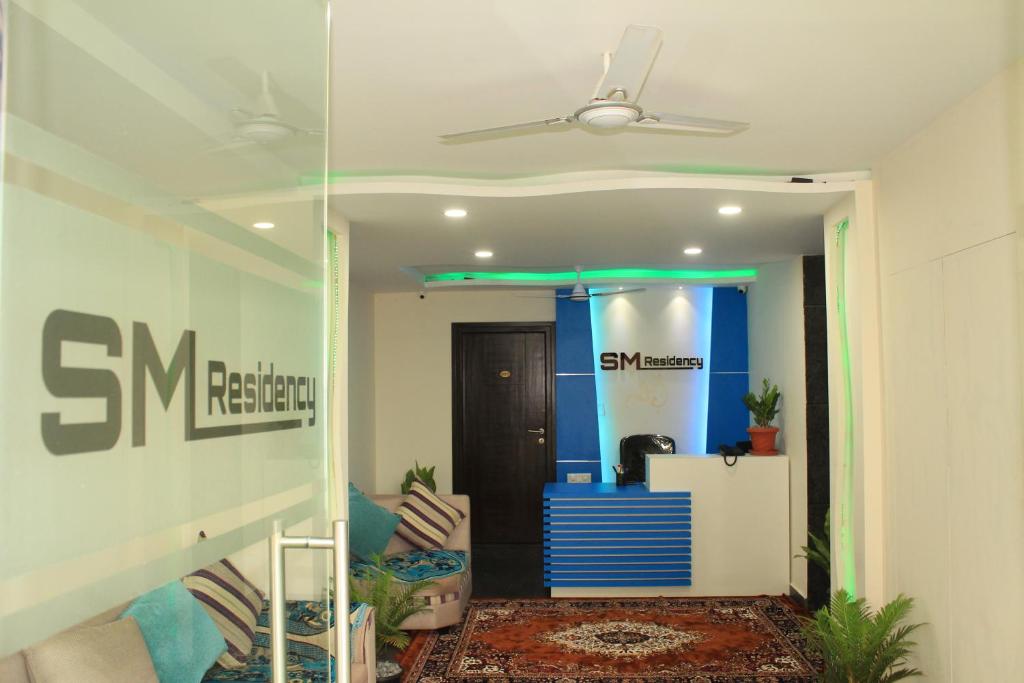 Opened in May 2022, S M Residency Hotel is a luxurious 5-star establishment located just 11 km from Commercial Street in Bangalore. This exquisite hotel boasts a beautiful terrace and a shared lounge. The air-conditioned rooms, each with its own private bathroom, offer guests a comfortable and elegant stay. With free WiFi available throughout the property, guests can easily stay connected during their visit. The hotel also provides access to a shared kitchen for those who prefer to prepare their own meals. Additionally, S M Residency Hotel offers room service and organizes tours for guests looking to explore the city. The friendly staff at the reception desk are fluent in English, Hindi, Kannada and Tamil, ensuring that guests receive excellent service and practical advice on the local area. Conveniently situated near popular landmarks such as Chinnaswamy Stadium and Bangalore Palace, this hotel is an ideal choice for travelers seeking comfort and convenience during their stay in Bangalore. For ease of travel, Kempegowda International Airport is only 22 km away from the property, with paid airport shuttle services available upon request.
– Newly opened in May 2022
– Luxurious 5-star accommodation
– Free WiFi throughout the hotel
– Access to a shared kitchen
– Friendly multilingual staff at reception desk
JW Marriott Hotel Bengaluru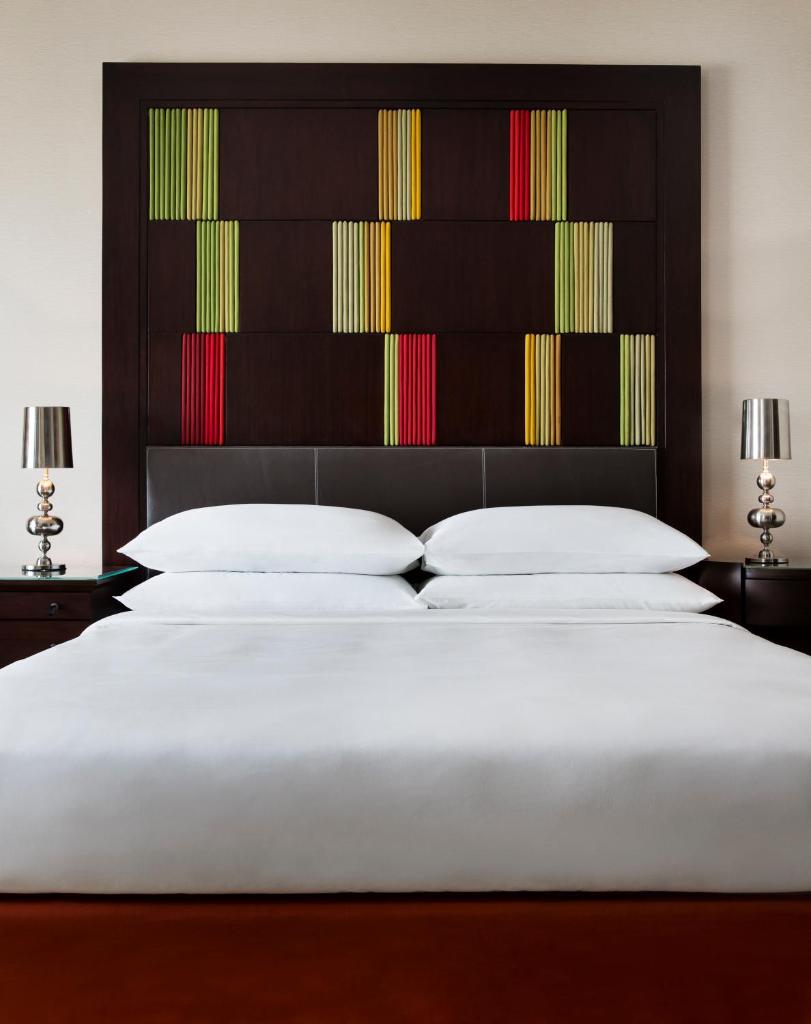 The JW Marriott Hotel Bengaluru is a luxury hotel offering a range of 5-star amenities. Guests can enjoy a rooftop pool, fitness centre, spa, and wellness centre. The hotel also features three dining options, including a 24-hour multi-cuisine restaurant and an authentic Indian cuisine restaurant by the poolside. With free Wi-Fi throughout the property and a 24-hour front desk, guests will have everything they need for a comfortable stay. The hotel's location is convenient, just 5 km from Bangalore City Railway Station and 35 km from Bengaluru International Airport. Local attractions such as the Visvesvaraya Museum and Lal Bagh Botanical Garden are nearby. Additional facilities include a business centre, steam room, sauna, library, tour desk, massage centre, currency exchange services, car rental services, luggage storage facilities and laundry/dry-cleaning services. Each air-conditioned room is well-appointed with modern amenities including a flat-screen TV with satellite channels and minibar. Guests can dine at Alba for exclusive Italian cuisine or enjoy refreshing beverages at Bar Uno. Room service options are also available.
– Rooftop pool
– Free Wi-Fi
– Three dining options
– Convenient location near railway station and airport
– Range of luxurious amenities available
DoubleTree Suites by Hilton Bangalore
Located in Bangalore's bustling business district of Marathahalli-Bellandur-Sarjapur Outer Ring Road, DoubleTree Suites by Hilton Bangalore offers easy access to major business parks such as RMZ Ecospace, Prestige Tech Park, and Embassy Tech Village. The hotel has received accolades for its bar, Spot 360, which was awarded 'The Bar with Best Ambience' by Times Food and Nightlife Awards and chosen as the 'Restaurant of the Year' in Gold category by Indian Hospitality Excellence Awards. The spacious rooms and suites feature kitchenettes and private balconies with city or scenic green views. Guests can enjoy amenities like free Wi-Fi, a fitness center, outdoor pool with city views, on-property spa, multiple dining options including Asia Alive restaurant and Equinox Lounge bar. Additional facilities include a well-equipped business center, luggage storage, laundry service, indoor kids play area. With its convenient location near shopping centers, entertainment hotspots, gated residential communities,and international schools – DoubleTree Suites by Hilton Bangalore is an ideal choice for both short or extended stays.
Pros:
– Convenient location near major business parks
– Spacious rooms with kitchenettes
– Award-winning bar with great ambience
– Wide range of dining options
– Excellent amenities such as fitness center and outdoor pool
Bangalore 5 star Hotels Information
| | |
| --- | --- |
| 🛎️ 5 star Hotels in Bangalore | 9 |
| 💵 Hotels Prices From | $191 |
| 💵 Highest price | $1545 |
| 🥇 Average Review Score | 7.9/10 |
| 🛏️ Average number of Rooms | 173 |
Top 5 star hotels in Bangalore
| | |
| --- | --- |
| Greenpark Bengaluru | 9/10 |
| Taj MG Road Bengaluru | 8.7/10 |
| JW Marriott Hotel Bengaluru | 8.2/10 |
| Zuri Hospitality Pvt Ltd | 8.1/10 |
| DoubleTree Suites by Hilton Bangalore | 8.1/10 |
FAQ
1
What are some of the top 5 star hotels in Bangalore?
The city of Bangalore offers a plethora of luxury options for travelers seeking 5 star accommodations. Some of the top-rated hotels include The Oberoi, Taj West End, The Ritz-Carlton, JW Marriott Hotel Bengaluru, and ITC Gardenia. These hotels boast world-class amenities, impeccable service, and elegant rooms to ensure an unforgettable stay.
2
What is the average price range for a 5 star hotel in Bangalore?
The average price range for a 5 star hotel in Bangalore can vary depending on the location and time of year. On average, you can expect to pay around INR 10,000 to INR 20,000 per night for a luxurious experience at one of these establishments. However, prices may fluctuate during peak tourist seasons or special events.
3
What facilities can I expect at a 5 star hotel in Bangalore?
When staying at a luxury 5 star hotel in Bangalore, you can expect an array of facilities designed to enhance your comfort and enjoyment. These may include spacious and elegantly furnished rooms with stunning views, multiple dining options ranging from fine-dining restaurants to trendy bars and lounges, state-of-the-art fitness centers or spas offering rejuvenating treatments. Additionally, many high-end hotels also provide concierge services to assist with any special requests or arrangements guests may require.
4
Are there any business-friendly amenities available at these hotels?
Absolutely! Many 5 star hotels catering to both leisure and business travelers offer business-friendly amenities such as well-equipped meeting rooms with audiovisual capabilities that cater to conferences or corporate events. Additionally, most major establishments provide high-speed internet access throughout their premises along with dedicated workspaces within guestrooms or public areas so that guests can comfortably conduct their work while enjoying all the luxuries offered by the hotel.
5
Which are some popular areas in Bangalore to find 5 star hotels?
Bangalore boasts several popular areas where you can find a wide range of luxury 5 star hotels. Some of the most sought-after locations include MG Road, UB City, Whitefield, Koramangala, and Yeshwanthpur. These areas not only provide convenient access to major business districts but also offer proximity to shopping centers, restaurants, and cultural attractions for an all-encompassing experience during your stay in the city.
Popular 5 Star Hotels destinations