Welcome to the magnificent city of Edinburgh! If you are seeking accommodation that combines charm, character and luxury, look no further than boutique hotels. These small, stylish hotels offer a distinctive experience with unique decor and personalized service.
Edinburgh boasts a wide range of boutique hotels located in the heart of the city's most vibrant areas. You can indulge in luxurious amenities such as spa treatments, rooftop bars and fine dining experiences in an intimate setting. Many boutique hotels are housed in historic buildings that have been meticulously renovated to preserve their architectural beauty while incorporating modern comfort.
Whether you prefer classical elegance or contemporary design, Edinburgh has a boutique hotel that will cater for your every need. From romantic getaways for couples to family vacations or solo travel adventures, these hidden gems will make your stay unforgettable. Discover the charm and sophistication of Edinburgh's boutique hotels during your next trip to this remarkable city!
Best Boutique Hotels in Edinburgh
The Raeburn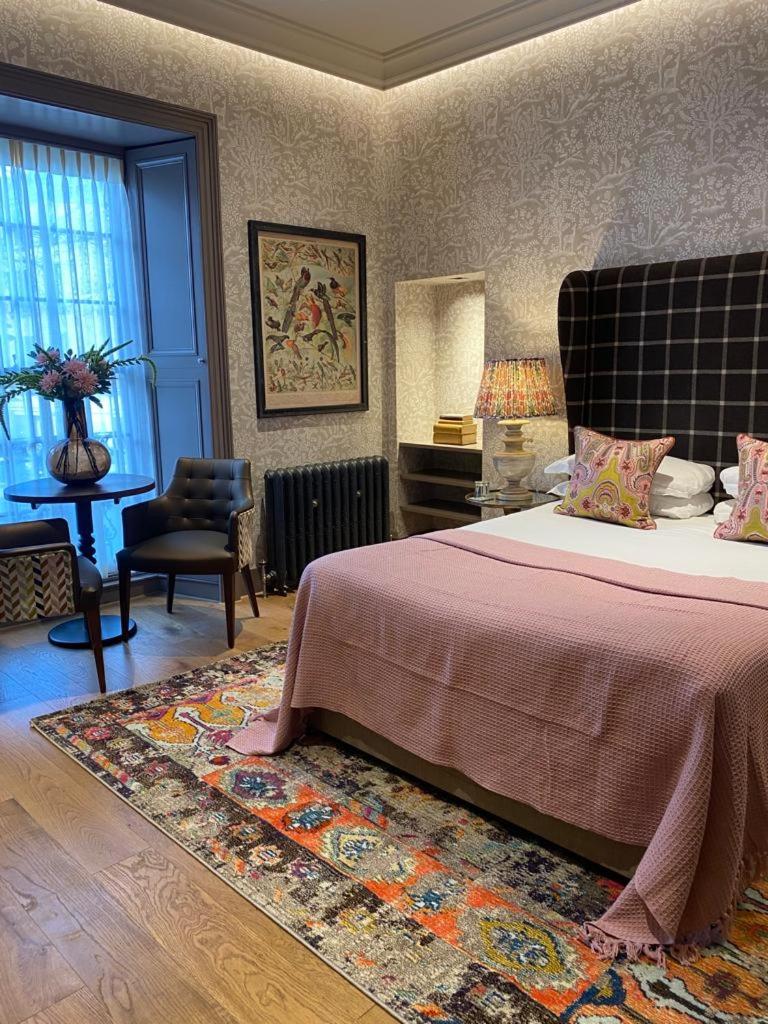 The Raeburn is a stylish hotel situated in the charming Stockbridge area of Edinburgh, within walking distance of major attractions including Princes Street and the New Town. The hotel boasts modern design with unique features such as exposed stone walls, sash windows and tartan fabrics. Guests can indulge in British cuisine made from local produce at the brasserie-style restaurant or relax with a drink by the fireplace or on the terrace with parasols. Each room includes free Wi-Fi, flat-screen TV, iPod docking station, minibar and tea/coffee making facilities. The hotel's location also provides easy access to Waverley and Haymarket railway stations for convenient travel throughout Scotland and beyond.
– Stylish design
– Brasserie-style restaurant featuring local produce
– Fireplace and terrace for relaxation
– Convenient location for exploring Edinburgh
18 Craigmillar Park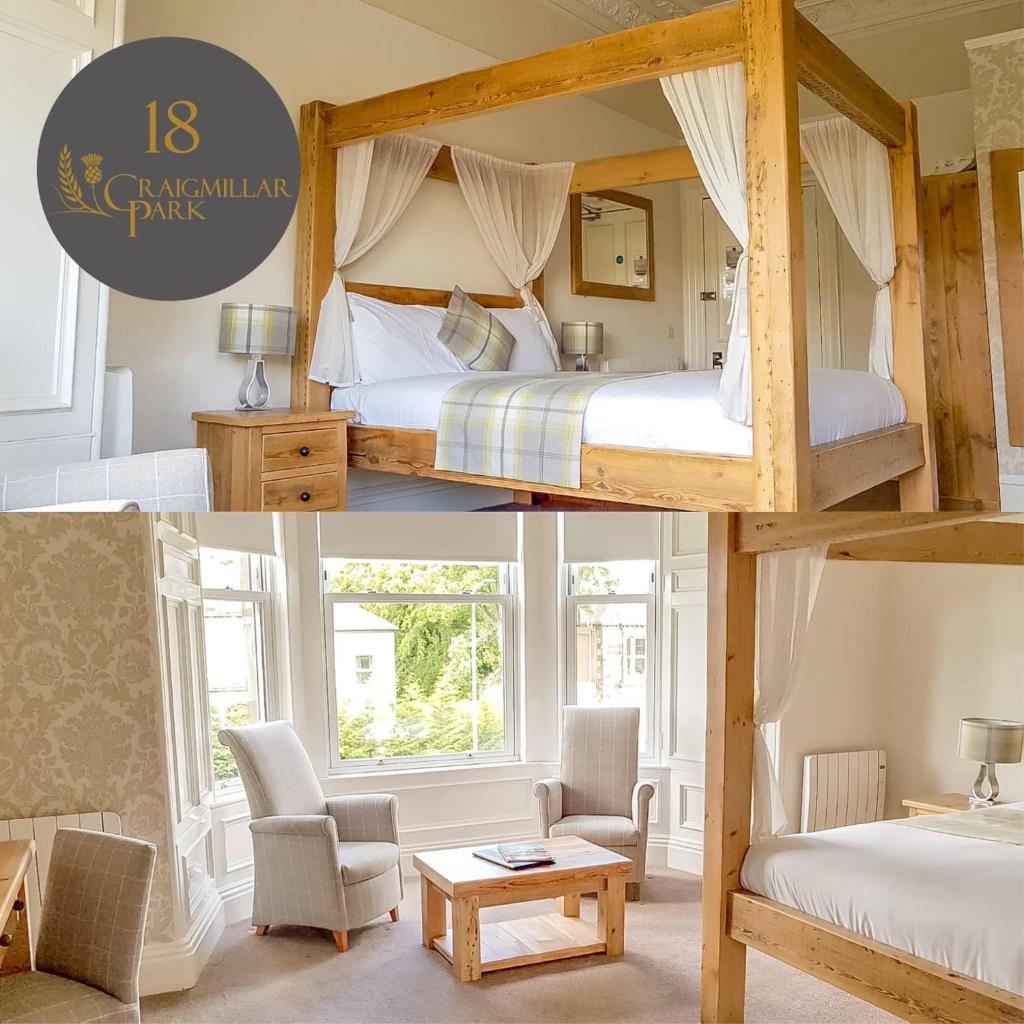 18 Craigmillar Park is a charming guest house situated in Edinburgh, offering stunning views of the city and a sun terrace to enjoy the sights. The property features free WiFi throughout and comfortable amenities such as free toiletries, a hairdryer, and a flat-screen TV for your convenience. Located just 2.1 km away from University of Edinburgh, this guest house is conveniently close to other popular attractions like Edinburgh Festival Theatre (2.2 km) and Royal Mile (2.7 km). Waverley train station is also easily accessible at just 3 km away while Edinburgh Airport is located 12 km from the property.
– Stunning views of the city
– Sun terrace for relaxation
– Free WiFi throughout the property
– Convenient location near popular attractions
– Comfortable amenities for guests' convenience
Hapimag Resort Edinburgh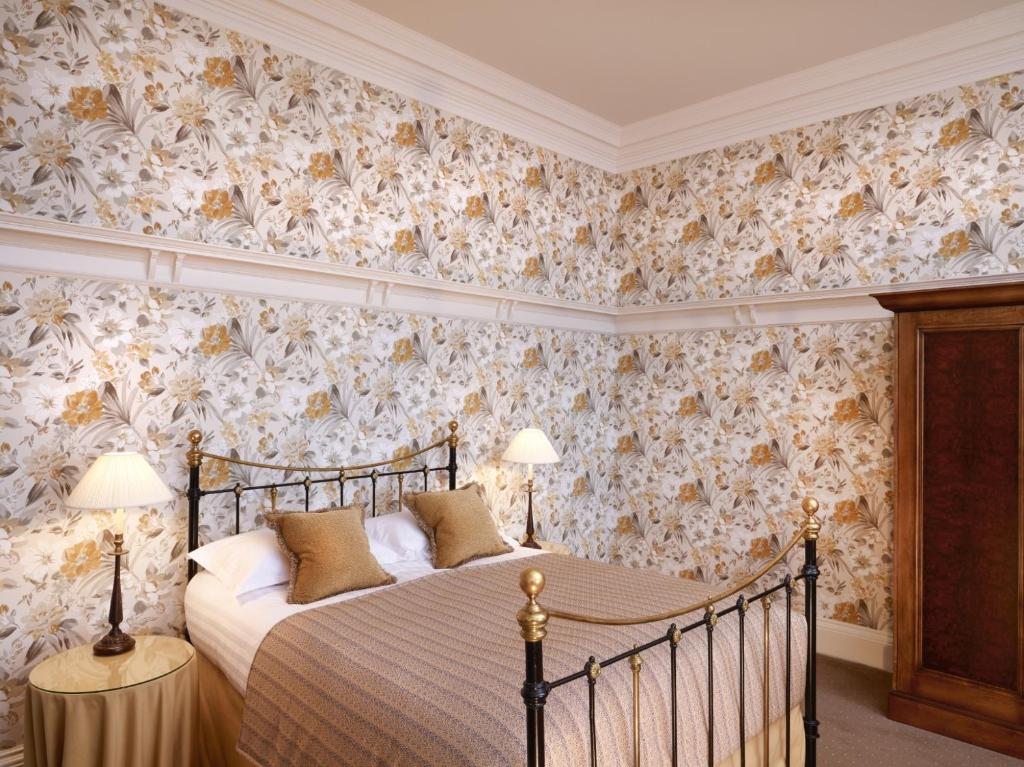 Hapimag Resort Edinburgh offers a refreshing alternative experience for both business and leisure travelers visiting Edinburgh. The hotel boasts 29 comfortable townhouse suites, each featuring spacious interiors with large bathrooms and in-room dining facilities such as a microwave, small fridge, crockery, and cutlery. Guests can enjoy the peacefulness of the elegant suites and have easy access to snacks and beverages from the Honesty shop. Here are some of the short pros of Hapimag Resort Edinburgh:
– Spacious townhouse suites
– In-room dining facilities
– Quiet and peaceful atmosphere
– Honesty shop for snacks and beverages
Other places to stay in Edinburgh
Boutique Hotels in Downtown Edinburgh
Boutique hotels in downtown Edinburgh offer a unique and personalized experience for travelers. With their individual character and charm, they provide a more intimate setting compared to larger chain hotels.
Ocean Mist Leith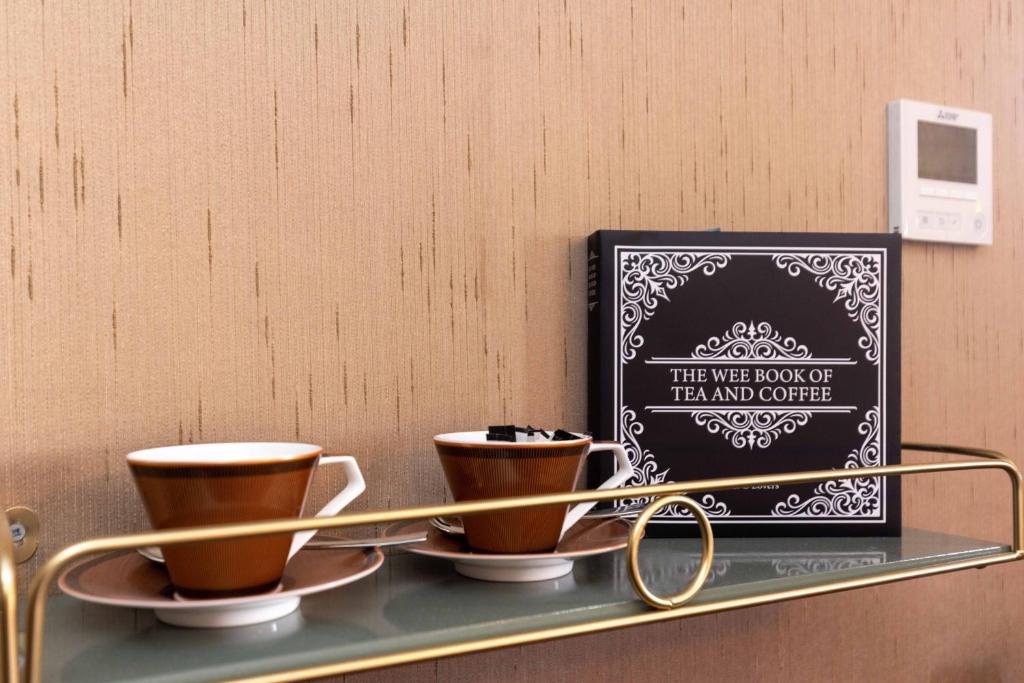 Ocean Mist Leith is a brand new luxury hotel in Edinburgh that opened in April 2022. Located within walking distance to the Royal Yacht Britannia, this hotel features express check-in and check-out, free WiFi throughout the property, an on-site bar, terrace, and allergy-free rooms. Guests can enjoy a buffet or continental breakfast each morning at the accommodation.
Some of the pros of staying at Ocean Mist Leith include:
– Proximity to popular attractions such as Royal Yacht Britannia
– Express check-in and check-out for added convenience
– Free WiFi throughout the property for easy connectivity
– Allergy-free rooms for those with sensitivities
– Breakfast options available each morning
The Roseate Edinburgh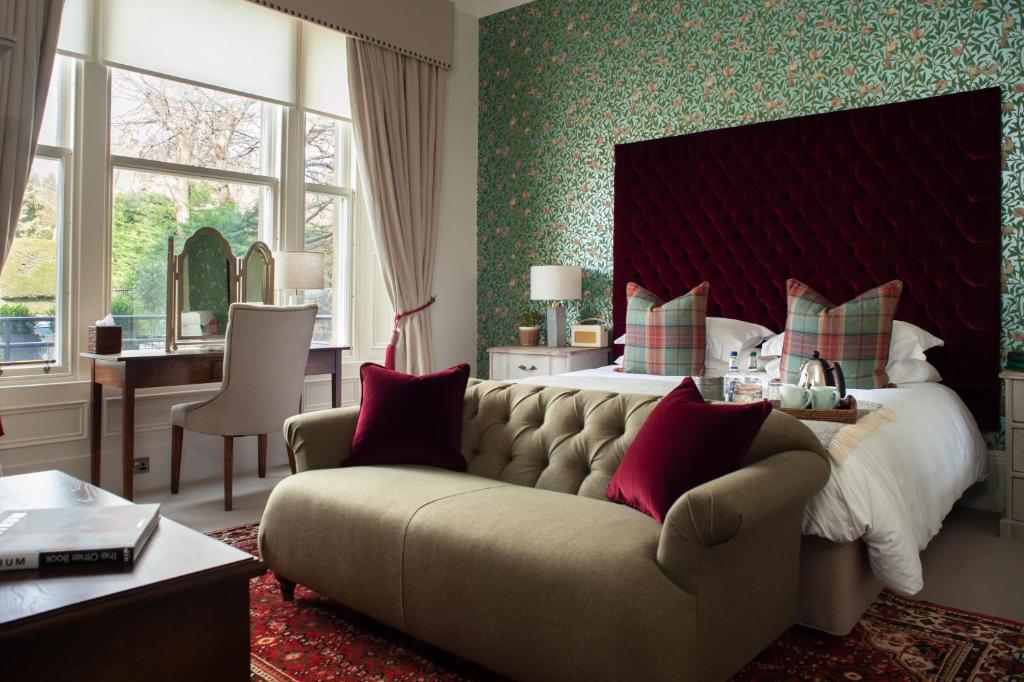 The Roseate Edinburgh is a luxurious 5-star hotel offering stylish and individually decorated bedrooms. Located in the West End of Edinburgh, this hotel is set over two Victorian townhouses and features original features such as open fireplaces. The rooms come with LCD flat-screen TVs, Egyptian cotton bed linen, tea/coffee trays with home-made shortbread and en-suite facilities that have free toiletries. Some suites also come with additional features like 4-poster beds or freestanding copper roll-top baths. The Dunstane Restaurant and Bar offers all-day dining as well as gin and whisky tastings, boasting over 100 types of whiskies and 30 different craft gins. Other pros of staying at The Roseate Edinburgh include:
– Free WiFi throughout the property
– Convenient location within walking distance to central Edinburgh
– Free private parking available for guests
– Bus stop opposite the hotel providing links to both airport and city centre
The Rutland Hotel & Apartments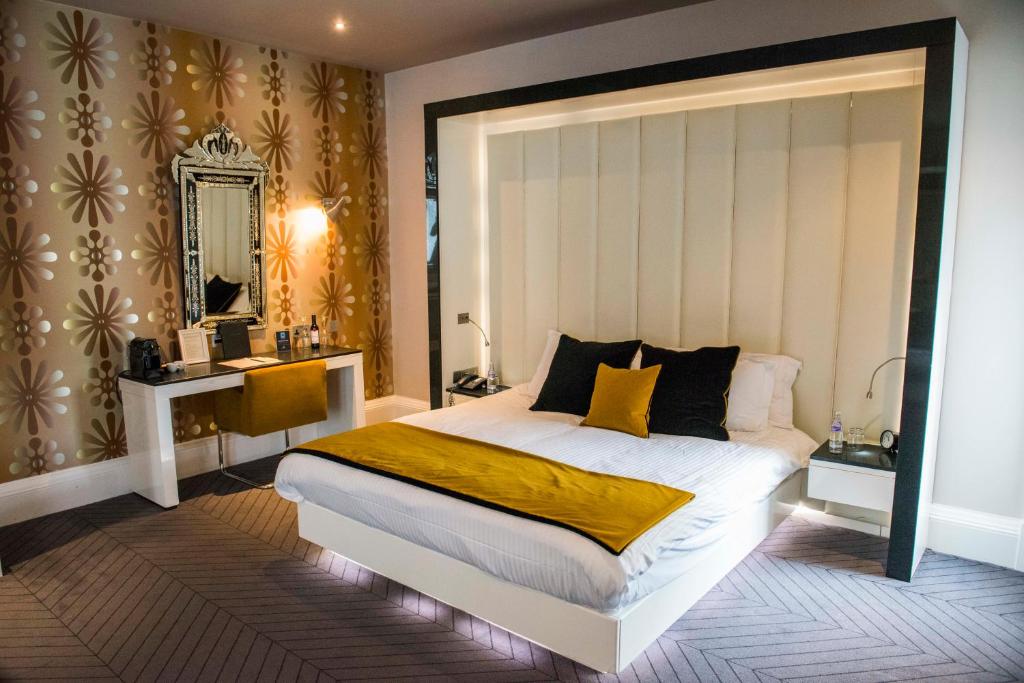 Located in the West End of Princes Street with stunning views of Edinburgh Castle, The Rutland Hotel & Apartments is a stylish boutique hotel offering chic and elegant rooms complete with luxurious amenities. The hotel also features a unique restaurant boasting a glass wine cellar, as well as a late-lounge for guests to unwind in. In-room treats such as free Wi-Fi, surround sound systems, flat-screen TVs, bathrobes and GHD hair stylers are just some of the many luxuries guests can enjoy during their stay. Other nearby attractions include the Scott Monument and EICC which are both within walking distance.
– Stunning views of Edinburgh Castle
– Chic and elegant unique rooms
– Luxurious amenities including free Wi-Fi and GHD hair stylers
– Unique restaurant boasting a glass wine cellar
– Convenient location near popular attractions
Edinburgh 5 Star Boutique Hotels
Edinburgh boasts a selection of elegant 5-star boutique hotels that showcase the city's rich history and contemporary design. These hotels offer exceptional service, luxurious accommodations, and prime locations in the heart of Edinburgh's cultural attractions.
Virgin Hotels Edinburgh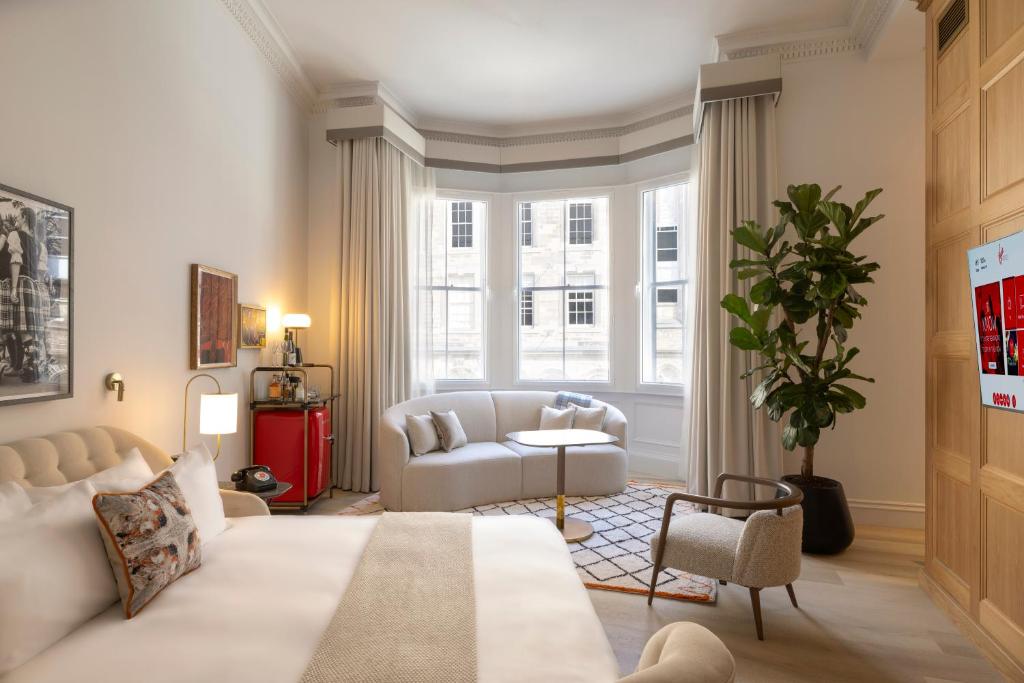 The newly opened Virgin Hotels Edinburgh is a luxurious 5-star hotel located in the heart of Edinburgh, just 300 meters away from The Real Mary King's Close. This non-smoking property offers free WiFi and a range of amenities including a fitness centre, a restaurant, and a bar. The hotel rooms come equipped with modern facilities such as flat-screen TVs, safety deposit boxes, private bathrooms with free toiletries and hairdryers. Some rooms also offer balconies that provide stunning city views. Guests can enjoy breakfast every day which includes à la carte, continental and Full English/Irish options.
Short Pros:
– Convenient central location
– Modern facilities in rooms
– Free WiFi throughout the property
– Fitness centre available for guests
– A range of dining options at the hotel
Hotel Du Vin Edinburgh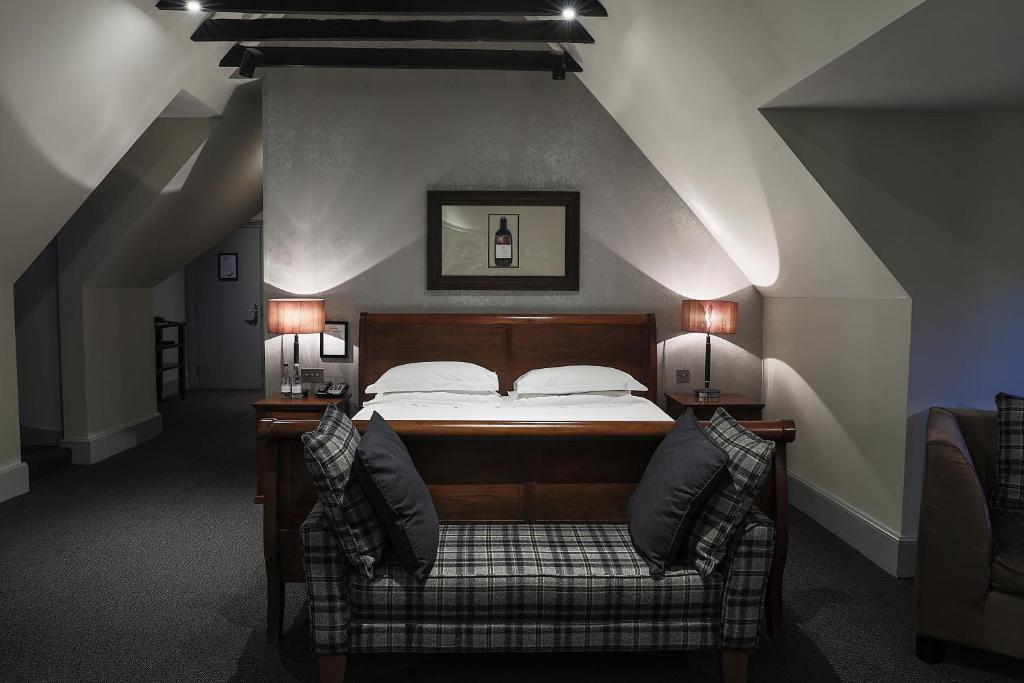 Hotel Du Vin Edinburgh is located in the historic Old Town of Edinburgh. It features uniquely styled bedrooms that were once part of a city asylum. Each room is elegant and boasts luxurious amenities such as Egyptian linen, Plasma TV, and private bathrooms. The hotel's French Bistro serves dishes made from locally sourced produce from Lothian region, whilst the Laroche tasting room offers guests a wide selection of fine wines from around the world. Guests can also enjoy relaxing in the mezzanine bar or browse through an extensive collection of luxury cigars in the walk-in humidor.
Pros:
– Uniquely styled bedrooms with luxurious amenities
– French Bistro featuring locally sourced produce
– Wide selection of fine wines at Laroche tasting room
– Walk-in humidor stocked with luxury cigars
– Great location near famous Edinburgh Castle and Princes Street shops
House of Gods Royal Mile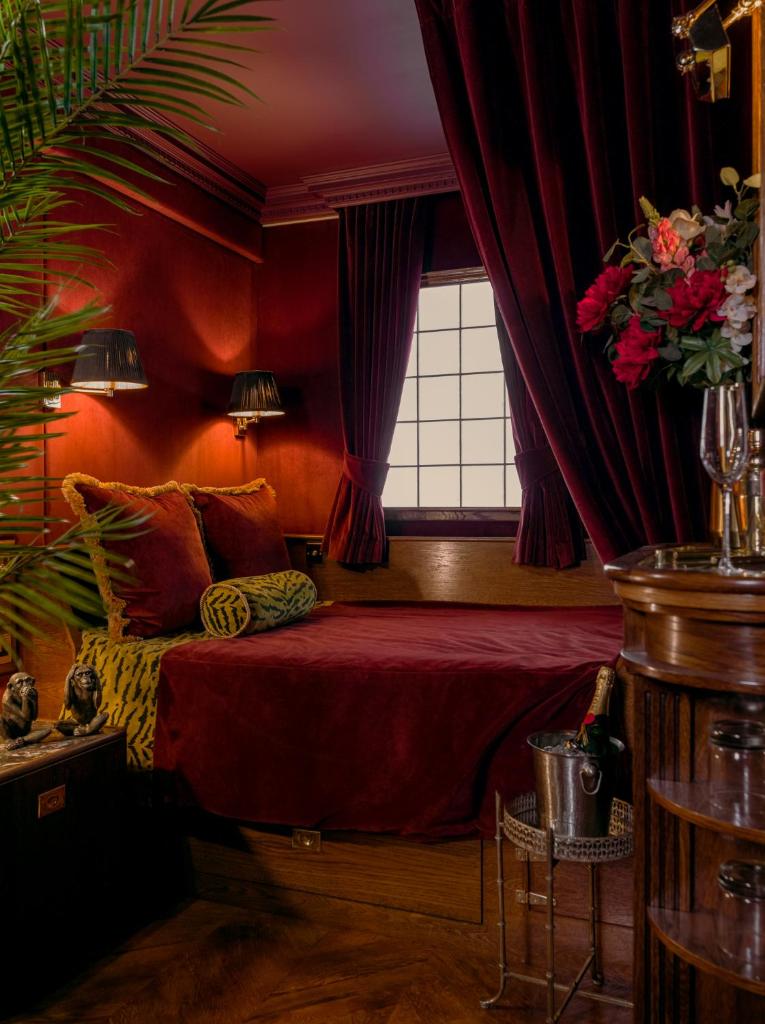 House of Gods Royal Mile is a recently opened, luxury hotel located in the heart of Edinburgh. The hotel offers air-conditioned rooms with modern amenities like free Wi-Fi, flat-screen TVs, and safety deposit boxes. Each room has a private bathroom with complimentary toiletries and a hairdryer. Additionally, the hotel features a bar, 24-hour front desk service, and room service for guests to enjoy. House of Gods Royal Mile's central location makes it an ideal place to explore popular attractions like Camera Obscura and World of Illusions or National Museum of Scotland.
Pros:
– Central location near popular Edinburgh attractions
– Stylish and modern design throughout the hotel
– Amenities like air conditioning and safety deposit boxes provided in rooms
– Nightclub on-site for entertainment
– Complimentary continental breakfast served daily
Edinburgh Luxury Boutique Hotels
Edinburgh has a range of luxury boutique hotels that provide guests with an intimate and exclusive experience. The hotels are often housed in historic buildings and boast unique decor, personalized service, and attention to detail. Guests can expect a luxurious escape in the heart of this charming city.
The Scotsman Hotel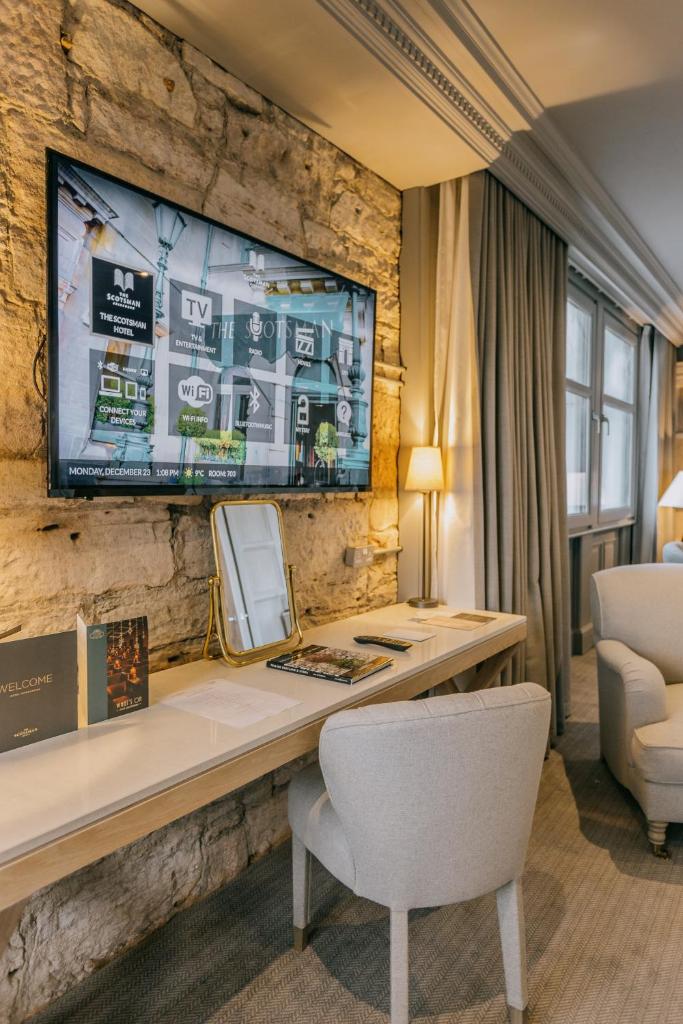 Nestled in the heart of Edinburgh, The Scotsman Hotel is a boutique hotel that boasts stunning views of Carlton Hill, Princes Street Gardens and Waverley Station. Originally built in 1905 as The Scotsman newspaper, this majestic building has been transformed into a luxurious 4-star hotel. Guests can enjoy a range of amenities including luxury Egyptian cotton linen, free Wi-Fi, free access to the Scotsman Newspaper and a privacy hatch for 24-hour room service. Additionally, the hotel offers discounted parking at Edinburgh Waverley Station car park (long stay) on New Street.
Pros:
– Fantastic location just minutes from the Royal Mile and Princes Street
– Breath-taking views of Carlton Hill and other iconic landmarks
– Unique rooms with individual features like curved corner window bays
– Luxurious marble-tiled en suite bathrooms
– On-site amenities like a 48-seat cinema for guest use
Edinburgh Boutique Hotels Information
| | |
| --- | --- |
| 🛎️ Boutique Hotels in Edinburgh | 10 |
| 💵 Hotels Prices From | $169 |
| 💵 Highest price | $1217 |
| 🥇 Average Review Score | 9/10 |
| 🛏️ Average number of Rooms | 49 |
Top Boutique hotels in Edinburgh
| | |
| --- | --- |
| 18 Craigmillar Park | 9.6/10 |
| Ocean Mist Leith | 9.5/10 |
| The Raeburn | 9.2/10 |
| Hapimag Resort Edinburgh | 9.2/10 |
| The Rutland Hotel & Apartments | 9.1/10 |
FAQ
What is a boutique hotel?
A boutique hotel is a small, stylish hotel that offers personalized service and a unique atmosphere. Typically, these hotels have fewer than 100 rooms and are located in trendy urban neighborhoods or scenic rural areas. Boutique hotels often have distinctive design elements that set them apart from larger chain hotels. Guests can expect an intimate and charming experience with attention to detail and individualized amenities.
What makes a boutique hotel different from other types of accommodations?
Boutique hotels offer a more personalized experience compared to other types of accommodations like chain hotels or vacation rentals. They often feature unique architecture, interior design, or thematic décor inspired by the location they're situated in. In addition, guests can expect high-end amenities such as luxury bedding, spa services, gourmet dining options and on-site entertainment facilities.
What kind of travelers would enjoy staying at a boutique hotel?
Boutique hotels cater primarily to travelers seeking an experiential stay that goes beyond just having a place to sleep. They attract those who appreciate originality in both style and amenities while still providing top-level comfort levels – whether it's for work or leisure travel purposes.
How do I choose the right boutique hotel in Edinburgh for me?
When choosing the right boutique hotel in Edinburgh, consider your preferences for location (urban vs rural), ambiance (modern vs traditional), price range (budget vs luxury) etc. Look at guest reviews online to get an idea of previous visitors' experiences with aspects like cleanliness, service standards and food quality before making your booking decision.
Can you recommend some top-rated boutique hotels in Edinburgh worth considering during my visit?
Yes! Some highly recommended boutique hotels include The Witchery by the Castle which features historic decor with gothic appeal as well as award-winning Scottish cuisine served on-site. Another great option is The Howard Hotel which has three Georgian townhouses featuring tapestries and antiques throughout its public spaces and guest rooms. For a more modern experience, The Glasshouse Autograph Collection Hotel features contemporary design with floor-to-ceiling windows offering stunning views of the Edinburgh skyline.
Popular Boutique Hotels destinations