Welcome to the enchanting world of luxury boutique accommodations nestled in the picturesque landscapes of Colorado, USA. Prepare to embark on a remarkable journey where opulence meets nature, and personalized experiences redefine hospitality. In this guide, we unveil a curated selection of elegant retreats that epitomize the essence of exclusivity and charm in the Centennial State.
Colorado, renowned for its breathtaking Rocky Mountains and vibrant cityscapes, offers an intoxicating blend of natural wonders and cosmopolitan delights. As you venture into this magnificent territory, be prepared to indulge your senses with impeccable service, unique design concepts, and unparalleled attention to detail. These intimate havens embrace their individuality, presenting discerning travelers with a truly bespoke stay experience amidst pristine wilderness or amid bustling cities.
Whether you seek an idyllic alpine getaway or prefer to immerse yourself in urban sophistication, our handpicked collection showcases Colorado's most extraordinary boutique hotels – each one a testament to craftsmanship and refined elegance. Let us guide you through these hidden gems where every corner reveals a story waiting to be unraveled.
Best Boutique Hotels in Colorado
New Sheridan Hotel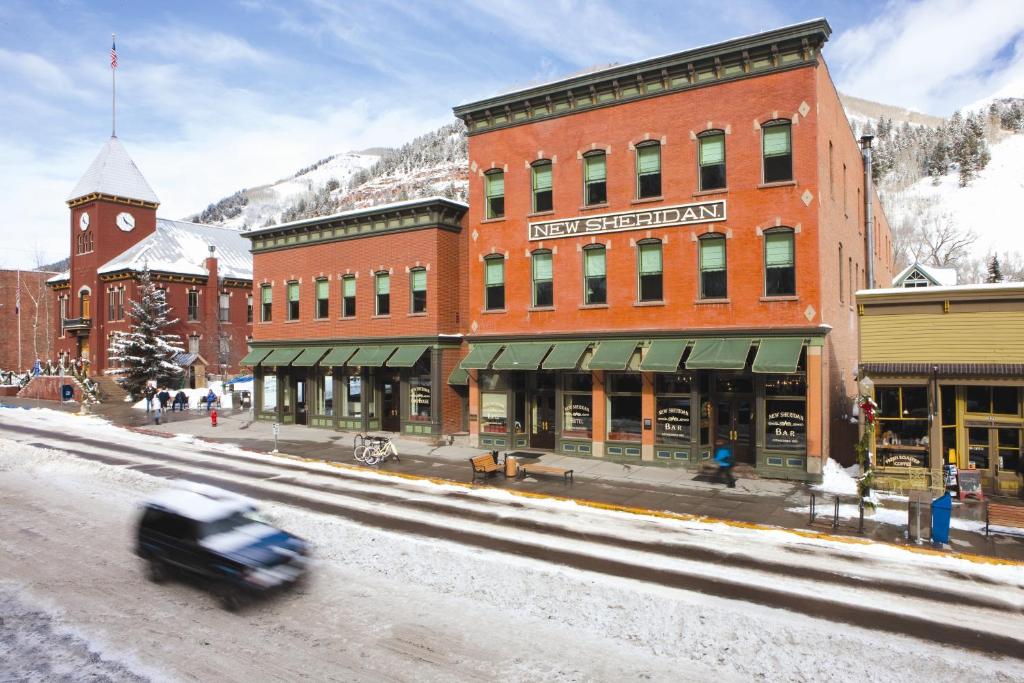 The New Sheridan Hotel, located in downtown Telluride, Colorado, is a historic hotel just two blocks from the Telluride Ski Resort. Guests can enjoy the convenience of an on-site steak restaurant and free Wi-Fi throughout the property. The hotel offers comfortable rooms with modern amenities such as a flat-screen TV, iPod docking station, and laptop safe. With a rooftop bar boasting stunning mountain views and services like spa treatments and concierge assistance, guests are sure to have a luxurious stay. The American Room in the lobby serves complimentary coffee all day and features a full-service bar offering fresh steak and seafood dishes. Additionally, guests can explore nearby attractions such as the New Sheridan Opera House and Bridal Veil Falls, which are just minutes away.
– Convenient location near Telluride Ski Resort
– On-site steak restaurant with delicious cuisine
– Rooftop bar with breathtaking mountain views
– Complimentary coffee available all day in the lobby
– Close proximity to popular attractions like New Sheridan Opera House and Bridal Veil Falls
Beaumont Hotel and Spa – Adults Only (Ouray)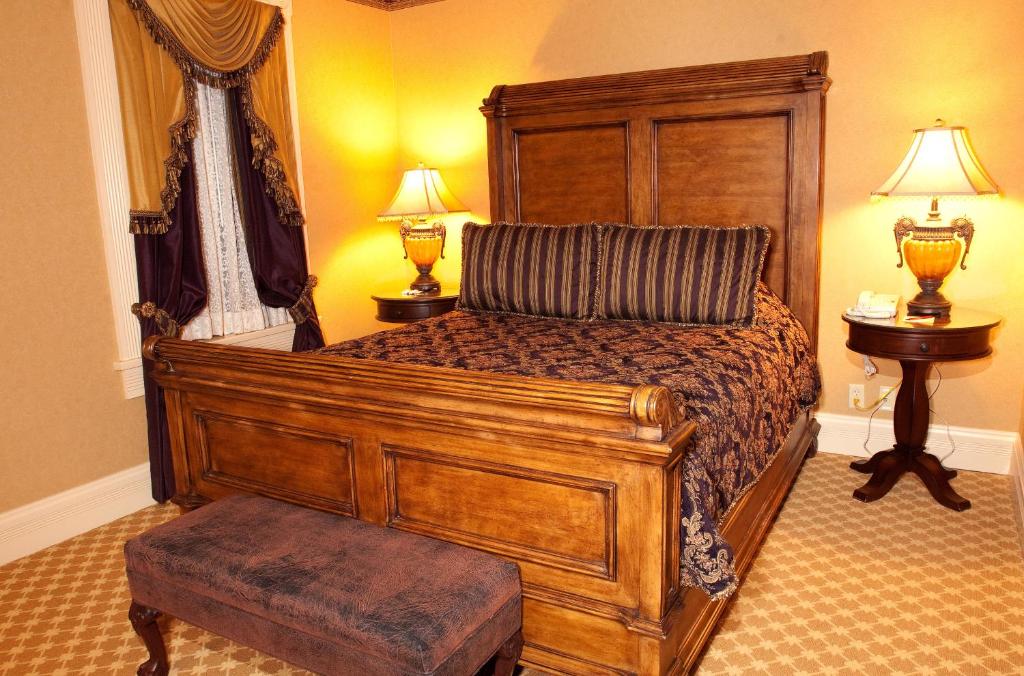 Located in Ouray, Colorado, the Beaumont Hotel and Spa is a historic boutique hotel that offers a luxurious and peaceful retreat for adult guests. The hotel features an onsite spa with massage services, perfect for relaxation and rejuvenation. Each of the soundproofed rooms is equipped with free WiFi and satellite TV, ensuring entertainment and connectivity during your stay. The rooms also offer stunning mountain views, a work desk, and a comfortable seating area. The Beaumont Hotel and Spa provides a concierge service to assist guests with area attractions, making it easy to explore all that Ouray has to offer. Just half a mile away from the hotel is the popular Ouray Hot Springs Pool, where you can soak in natural hot springs amidst beautiful surroundings. Additionally, Switzerland of America Jeep Tours is just a 5-minute walk away from the property, allowing you to experience thrilling outdoor adventures. For those seeking more adventurous activities in nature, Ouray Ice Park is only 1 mile away from the hotel.
Pros:
– Historic boutique hotel in picturesque Ouray
– Onsite spa offering massage services
– Soundproofed rooms with free WiFi
– Breathtaking mountain views from every room
– Convenient location near popular attractions such as Ouray Hot Springs Pool and Switzerland of America Jeep Tours
Solaris Residences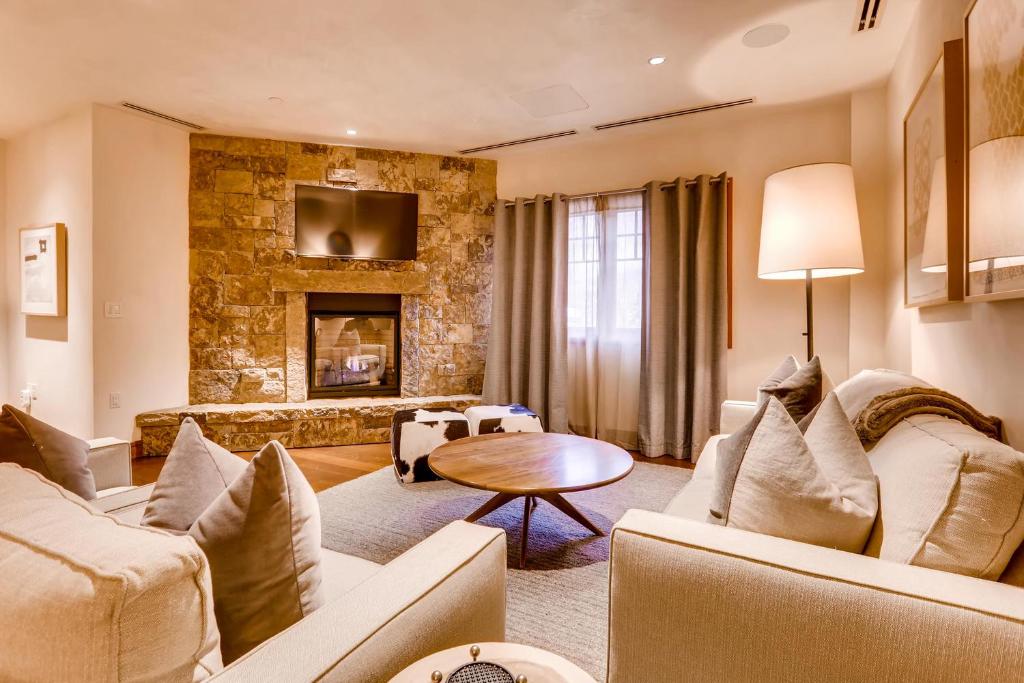 Located in the center of Vail Valley, Solaris Residences is a luxury resort in Vail, Colorado. This boutique hotel offers a range of amenities including an indoor swimming pool, spa, and a fitness center. After a day of skiing or exploring the beautiful surroundings, guests can indulge in free cookies and hot chocolate provided by the hotel. The on-site Matsuhisu Japanese Restaurant offers delicious dining options to satisfy any craving. Each apartment at Solaris Residences is equipped with modern amenities such as a fully equipped kitchen, flat-screen cable TV, and an iPod docking station. Guests can also enjoy the convenience of free Wi-Fi throughout their stay. The elegant decor features fireplaces and dark leather furniture for a luxurious touch. With its prime location near popular attractions like the Vail Golf Club & Driving Range and Betty Ford Alpine Gardens, Solaris Residences is the perfect retreat for those seeking both relaxation and adventure.
Pros:
– Convenient central location
– Indoor swimming pool
– On-site restaurant offering Japanese cuisine
– Modern amenities including fully equipped kitchens
– Elegant decor with fireplaces and dark leather furniture
Boutique Hotels in Downtown Colorado
Downtown Colorado offers a charming array of boutique hotels that combine the comforts of luxury with the unique character and style of the city. These accommodations provide an intimate and personalized experience for discerning travelers seeking a one-of-a-kind stay in the heart of Colorado's vibrant downtown area.
Kinship Landing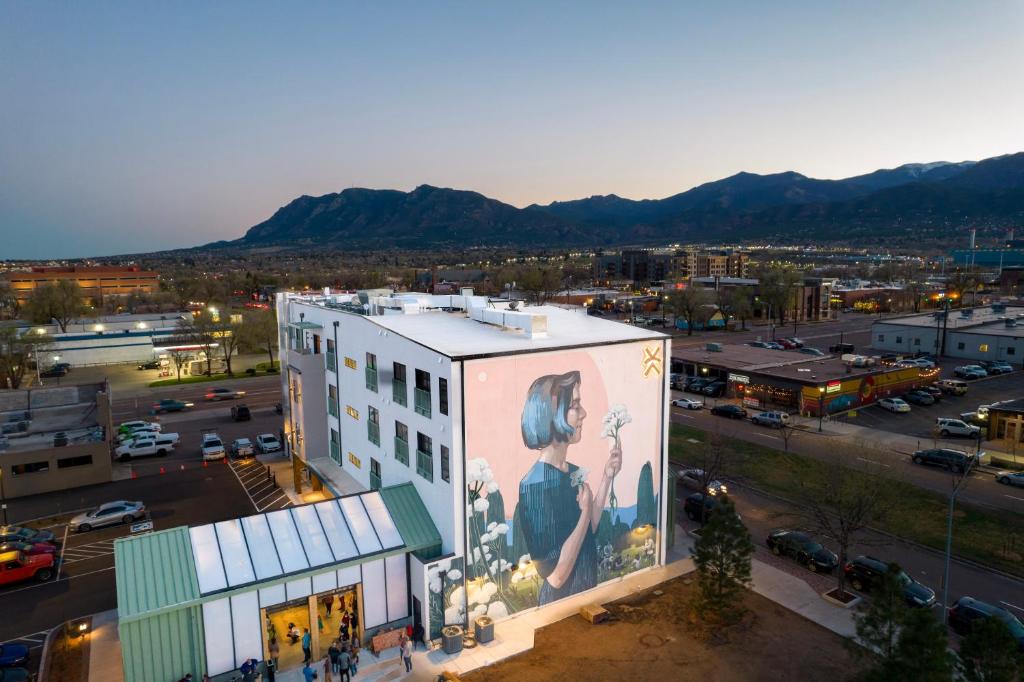 Located in the heart of Colorado Springs, Kinship Landing is a luxury boutique hotel that opened its doors in August 2020. With air-conditioned rooms, free WiFi, and a shared lounge, this hotel offers a comfortable and convenient stay for travelers. The hotel also features a bar and an on-site restaurant serving American, local, and international cuisine. Guests can enjoy activities such as hiking and cycling in the surrounding area. The friendly staff at the 24-hour front desk are available to provide assistance throughout your stay. Private parking is available on site for added convenience. Kinship Landing is situated close to popular attractions like Palmer Park (8.2 km) and Garden of the Gods (10 km), making it an ideal choice for those looking to explore the beauty of Colorado Springs.
– Air-conditioned rooms
– Free WiFi
– On-site bar
– Restaurant with diverse cuisine options
– Convenient location for exploring nearby attractions
Frisco Inn on Galena (Frisco)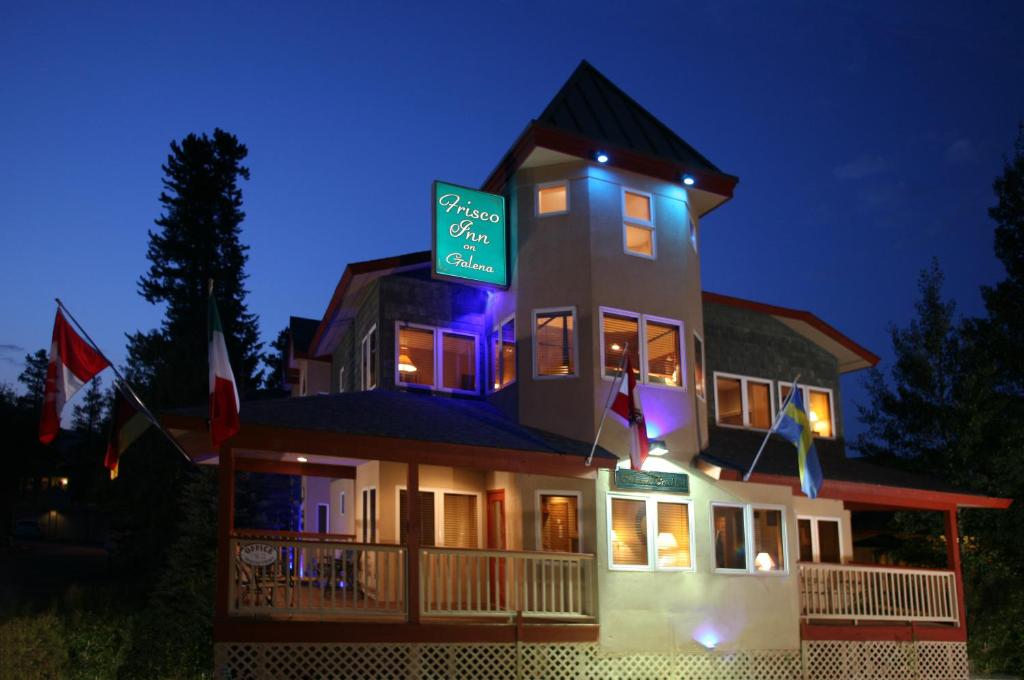 Frisco Inn on Galena is a charming 3-star inn located in Frisco, offering a comfortable and relaxing stay for guests. The inn features a range of amenities including free bikes, a fitness center, and a garden for guests to enjoy. There is also a shared lounge area where guests can unwind after a day of exploring the area. The inn's restaurant serves delicious American cuisine, ensuring that guests have an enjoyable dining experience during their stay. Additionally, the non-smoking inn provides free WiFi throughout the property and offers amenities such as a sauna and evening entertainment. The guest rooms are tastefully decorated and equipped with modern amenities including flat-screen TVs with satellite channels, Blu-ray players, and private bathrooms with complimentary toiletries. Some rooms also offer balconies or mountain views for an extra touch of luxury. Guests can start their day off right with a choice of delicious breakfast options, including Full English/Irish or vegetarian meals. Vegan, dairy-free, and gluten-free options are also available upon request. For relaxation purposes, Frisco Inn on Galena features a hot tub and terrace where guests can unwind after an adventurous day in the nearby mountains. In addition to all these amenities, there is also billiards available for those looking to have some fun indoors. The surrounding area is perfect for outdoor enthusiasts as it offers opportunities for hiking and skiing activities. For added convenience during their stay, guests will find vending machines with snacks and drinks on site as well as access to the business center services provided by the inn.
– Free bikes available
– Fitness center
– Sauna
– Evening entertainment
– Hot tub
The Vail Collection at the Ritz Carlton Residences Vail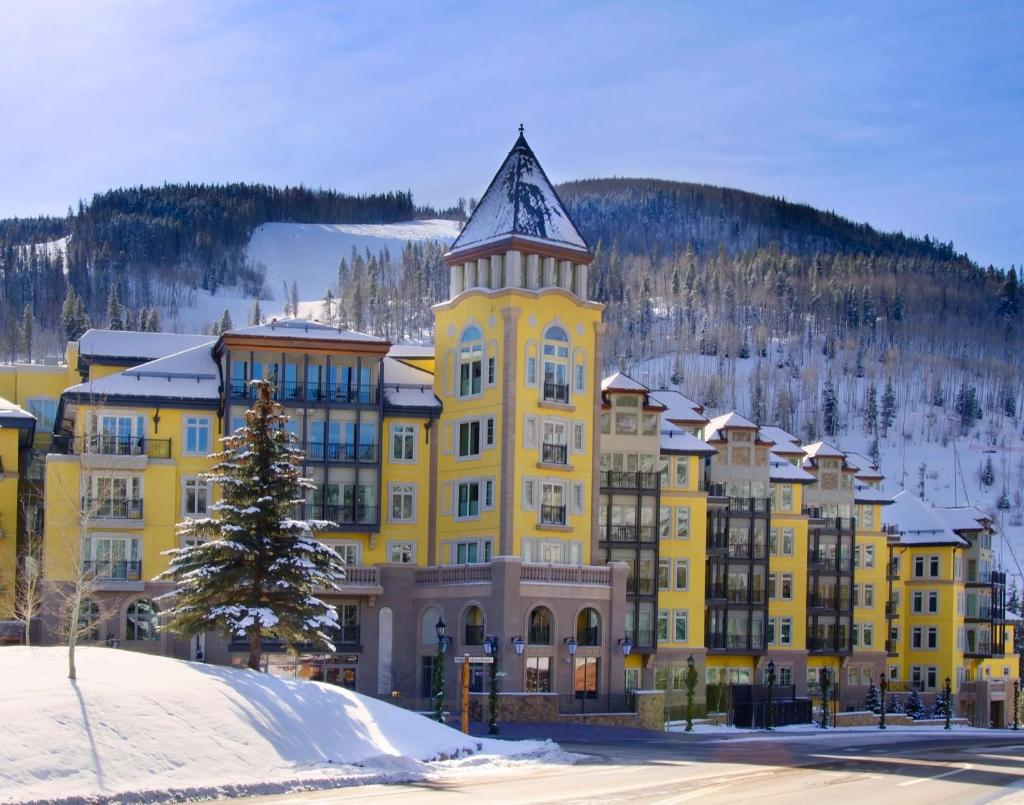 The Vail Collection at the Ritz Carlton Residences Vail is a luxurious boutique hotel located in the heart of Vail, Colorado. This stunning resort offers an array of amenities for guests to enjoy, including heated outdoor swimming pools and hot tubs. The suites are equipped with modern kitchens, hickory hardwood floors, and oversized bathrooms for ultimate comfort and relaxation. Each spacious suite features free Wi-Fi, 2 LCD TVs, and a gas fireplace. Guests can take advantage of extensive ski services such as ski rentals, snowboard rentals, ski passes, and ski storage right on-site. After a day on the slopes, guests can unwind in the Ritz Carlton's expansive great room with a full-service bar and gas fireplace or take advantage of the state-of-the-art fitness facility with a movement center. With its convenient location just minutes away from Eagle Bahn Gondola and amenities that cater to every need, The Vail Collection at the Ritz Carlton Residences Vail provides an unforgettable luxury getaway.
– Heated outdoor swimming pools and hot tubs
– Suites with fully equipped modern kitchens
– Extensive ski services including equipment rentals
– Expansive great room with full-service bar
– State-of-the-art fitness facility with movement center
Colorado 5 Star Boutique Hotels
Colorado offers a range of 5-star boutique hotels that exude luxury and charm. From breathtaking mountain views to elegant accommodations, these hotels provide an unforgettable experience for discerning travelers seeking ultimate comfort and style in the heart of the Rockies.
Beaver Creek Lodge (Beaver Creek)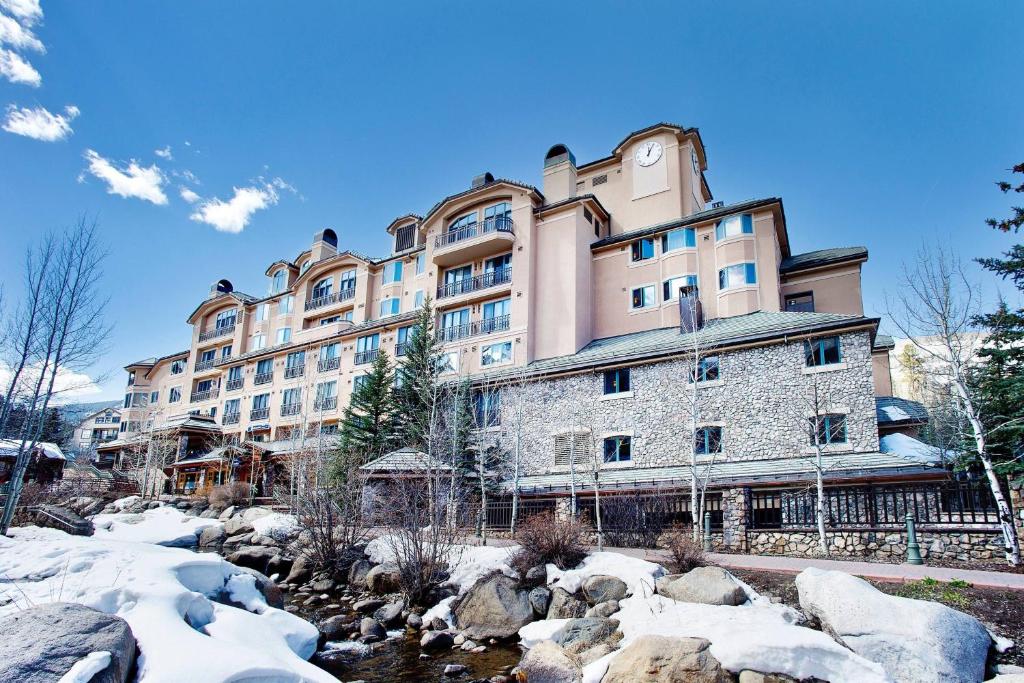 Located in Beaver Creek, the luxurious Beaver Creek Lodge offers guests ski-to-door access and a ski school, making it the perfect choice for winter sports enthusiasts. The hotel is conveniently situated just 200 meters from Strawberry Park Express – 12 ski lift. The spacious suites at Beaver Creek Lodge feature modern amenities such as a TV with a DVD player and a kitchenette equipped with a small refrigerator and microwave. Free WiFi is also provided throughout the property. Guests can indulge in delicious meals at the on-site restaurant or enjoy drinks at the bar. The hotel also offers room service for those who prefer to dine in their suite. Other facilities include an indoor and outdoor pool, hot tub, sauna, and fitness center. In addition to its excellent ski facilities, Beaver Creek Lodge provides guests with a concierge service and complimentary shuttle service around the village. The hotel is also well-equipped for summer activities including hiking, golfing, and tennis. Ski equipment hire and car rental are available on-site for guests' convenience. With plenty of activities to choose from both during winter and summer months, this luxury boutique hotel is sure to provide an unforgettable experience.
Pros:
– Ski-to-door access
– Spacious suites with modern amenities
– Indoor and outdoor pool
– Complimentary shuttle service within the village
– Convenient location near ski lifts
The Source Hotel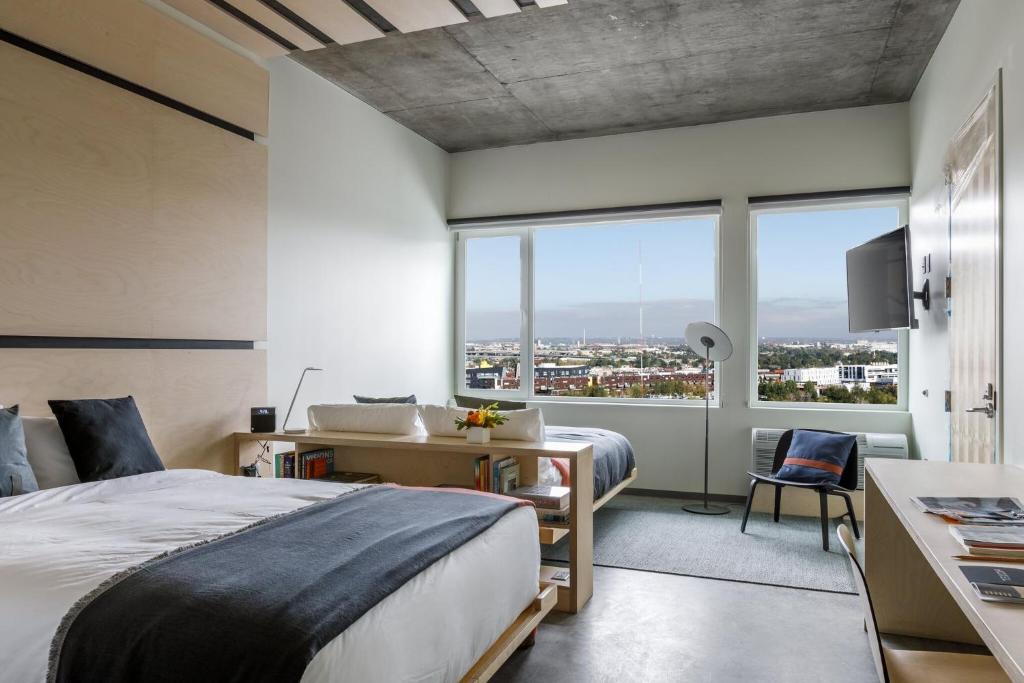 Located in Denver, The Source Hotel offers a luxurious experience with its outdoor swimming pool, fitness centre, bar, and free WiFi. With a 24-hour front desk and a restaurant, guests are welcomed to enjoy the sun terrace and non-smoking rooms. The hotel is conveniently situated across the street from Great Divide Brewing and features amenities such as air conditioning, flat-screen TVs with cable channels, fridges, coffee machines, showers, hairdryers, and desks in each guest room. Guests can indulge in à la carte or American breakfast options while taking advantage of the on-site hairdresser's and business centre. Nearby attractions include Denver Zoo (3.3 km) and 16th Street Mall (3.3 km), making The Source Hotel an ideal choice for travelers seeking luxury accommodations.
– Outdoor swimming pool
– Fitness center
– Sun terrace
– Non-smoking rooms
– Convenient location near popular attractions
Elktrace Bed and Breakfast (Pagosa Springs)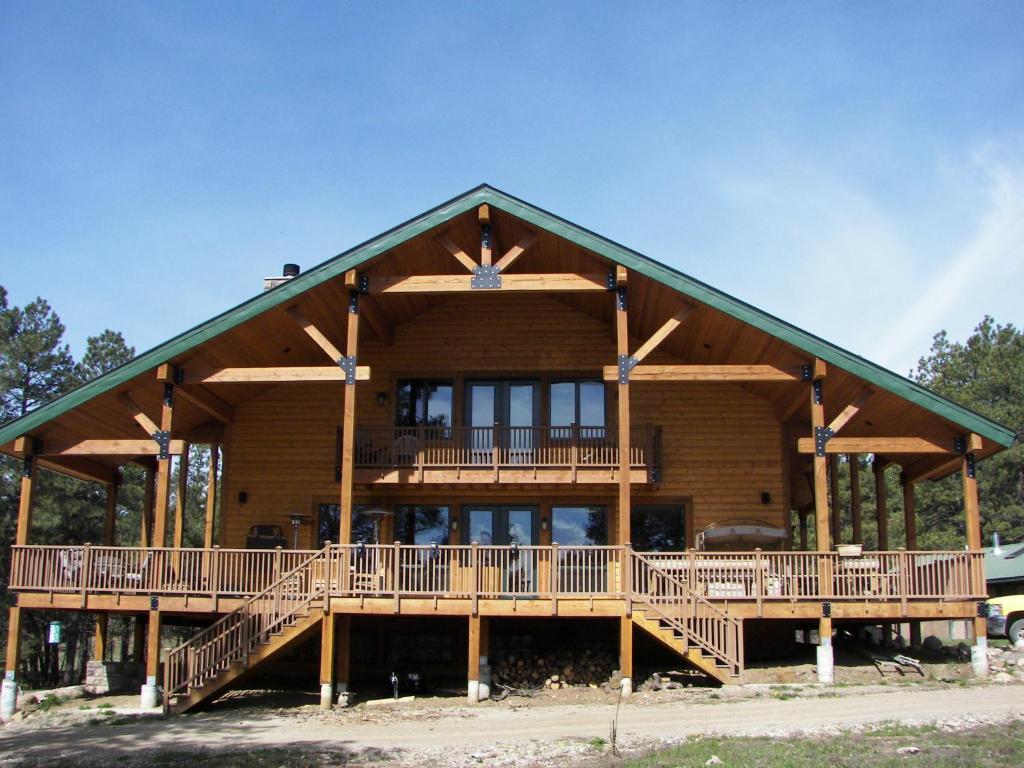 Located on a sprawling 100-acre property and just minutes away from Stevens Reservoir, Elktrace Bed and Breakfast in Pagosa Springs offers a serene retreat for guests. With its cozy rooms featuring fireplaces and satellite TVs, as well as select rooms equipped with kitchens and laundry facilities, the bed and breakfast ensures a comfortable stay. Guests can take advantage of the hot tub, sauna, fitness center, shared lounge, and kitchen. Hiking enthusiasts will love exploring the scenic surroundings right on-site. Additionally, the nearby San Juan Mountain & Golf Resort and Lake Pagosa offer recreational activities for outdoor enthusiasts.
Pros:
– Beautiful location on a vast 100-acre property
– Cozy rooms with fireplaces and satellite TVs
– Some rooms include kitchens and laundry facilities
– Excellent amenities including hot tub, sauna, fitness center
– Convenient access to hiking trails on-site
Colorado Luxury Boutique Hotels
Colorado luxury boutique hotels offer a uniquely curated experience, blending contemporary design with rustic charm. With breathtaking mountain views and personalized service, these hidden gems provide a tranquil retreat for discerning travelers seeking an intimate getaway in the heart of nature.
Patterson Inn (Denver)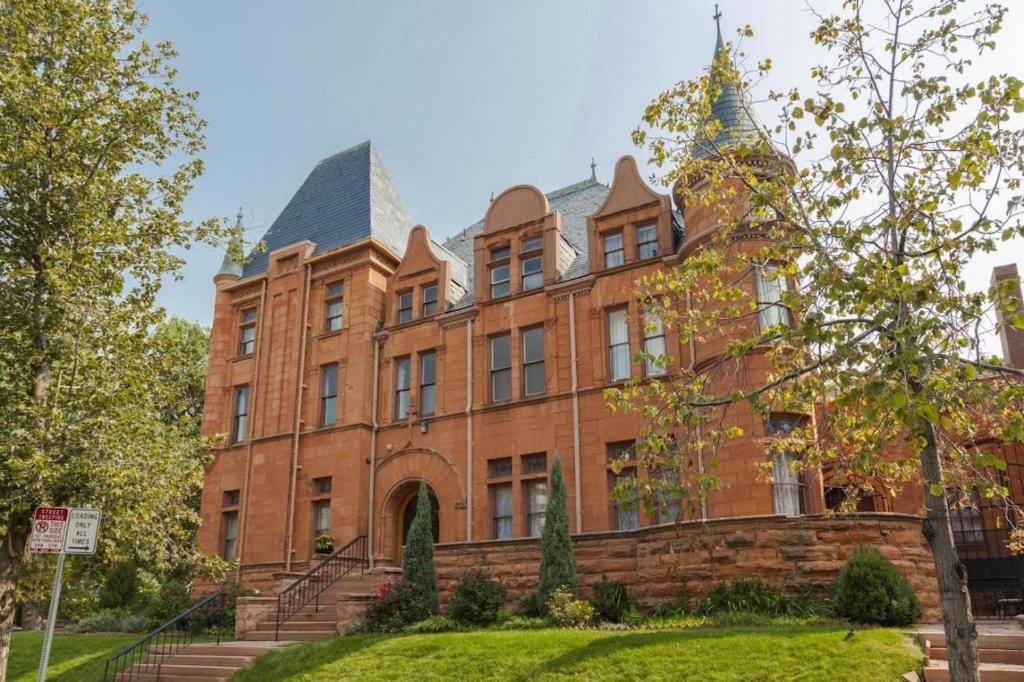 Located in the charming Capitol Hill area of Denver, Colorado, Patterson Inn is a luxury bed and breakfast that offers a unique and elegant experience for its guests. Just a 10-minute walk away are popular attractions such as the Colorado State Capitol, Governor's Mansion, and Governor's Park. The hotel features beautifully decorated non-smoking rooms with amenities like free Wi-Fi, flat-screen cable TVs, iPod docking stations, and en suite bathrooms. Some rooms even have spa baths for ultimate relaxation. Guests can enjoy a complimentary social hour every day between 4:00 p.m. and 6:00 p.m., where they can indulge in free beverages and hors d'oeuvres. The inn itself is a stunning redstone chateau with French-inspired designs that showcase its historical significance dating back to the late 1800s. For travelers flying in or out of Denver, Patterson Inn is conveniently located just a 40-minute drive from Denver International Airport.
– Charming bed and breakfast experience
– Prime location near popular attractions
– Complimentary social hour with drinks and snacks
– Elegant rooms with modern amenities
– Historic redstone chateau ambiance
Colorado Boutique Hotels Information
| | |
| --- | --- |
| 🛎️ Boutique Hotels in Colorado | 10 |
| 💵 Hotels Prices From | $69 |
| 💵 Highest price | $979 |
| 🥇 Average Review Score | 9.1/10 |
| 🛏️ Average number of Rooms | 35 |
Top Boutique hotels in Colorado
| | |
| --- | --- |
| The Vail Collection at the Ritz Carlton Residences Vail | 9.6/10 |
| Elktrace Bed and Breakfast (Pagosa Springs) | 9.4/10 |
| Solaris Residences | 9.3/10 |
| Frisco Inn on Galena (Frisco) | 9.3/10 |
| Patterson Inn (Denver) | 9.2/10 |
FAQ
Can you recommend a luxury boutique hotel in Colorado?
Yes, I can definitely recommend the St. Regis Aspen Resort in Colorado. This stunning boutique hotel offers luxurious accommodations and top-notch amenities such as a world-class spa, gourmet dining options, and an outdoor pool with breathtaking mountain views. You'll also have easy access to the slopes for skiing during winter or enjoy hiking and biking trails during the summer months.
What are some popular attractions near boutique hotels in Colorado?
Colorado is known for its incredible natural beauty and outdoor activities. Some popular attractions near boutique hotels include Rocky Mountain National Park, Garden of the Gods, Maroon Bells, Mesa Verde National Park, and Red Rocks Amphitheatre. Whether you're a nature lover or enjoy cultural experiences, there's something for everyone near these luxury accommodations.
Are there any pet-friendly boutique hotels in Colorado?
Yes, many boutique hotels in Colorado welcome pets with open arms. The Hotel Teatro Denver is one such hotel that not only provides upscale accommodations but also allows furry friends to stay with their owners. They offer pet-friendly services like dog walking and pet sitting so that both you and your four-legged companion can enjoy a luxurious stay together.
What is the best time to visit Colorado for staying at a boutique hotel?
The best time to visit Colorado depends on your preferences and activities you wish to engage in. For skiing enthusiasts, winter months from December to February offer great snow conditions at resorts like Aspen or Vail. If you prefer milder weather for outdoor activities like hiking or exploring national parks, spring (April-June) or fall (September-October) would be ideal when temperatures are pleasant without being too hot or cold.
Do boutique hotels in Colorado provide transportation services for guests?
Many luxury boutiques hotels in Colorado offer transportation services for their guests' convenience. The Brown Palace Hotel & Spa in Denver provides chauffeured car services within a 5-mile radius, making it easy for guests to explore nearby attractions or attend business meetings. It's always recommended to check with your chosen hotel beforehand to ensure availability and any additional costs associated with these services.
Popular Boutique Hotels destinations